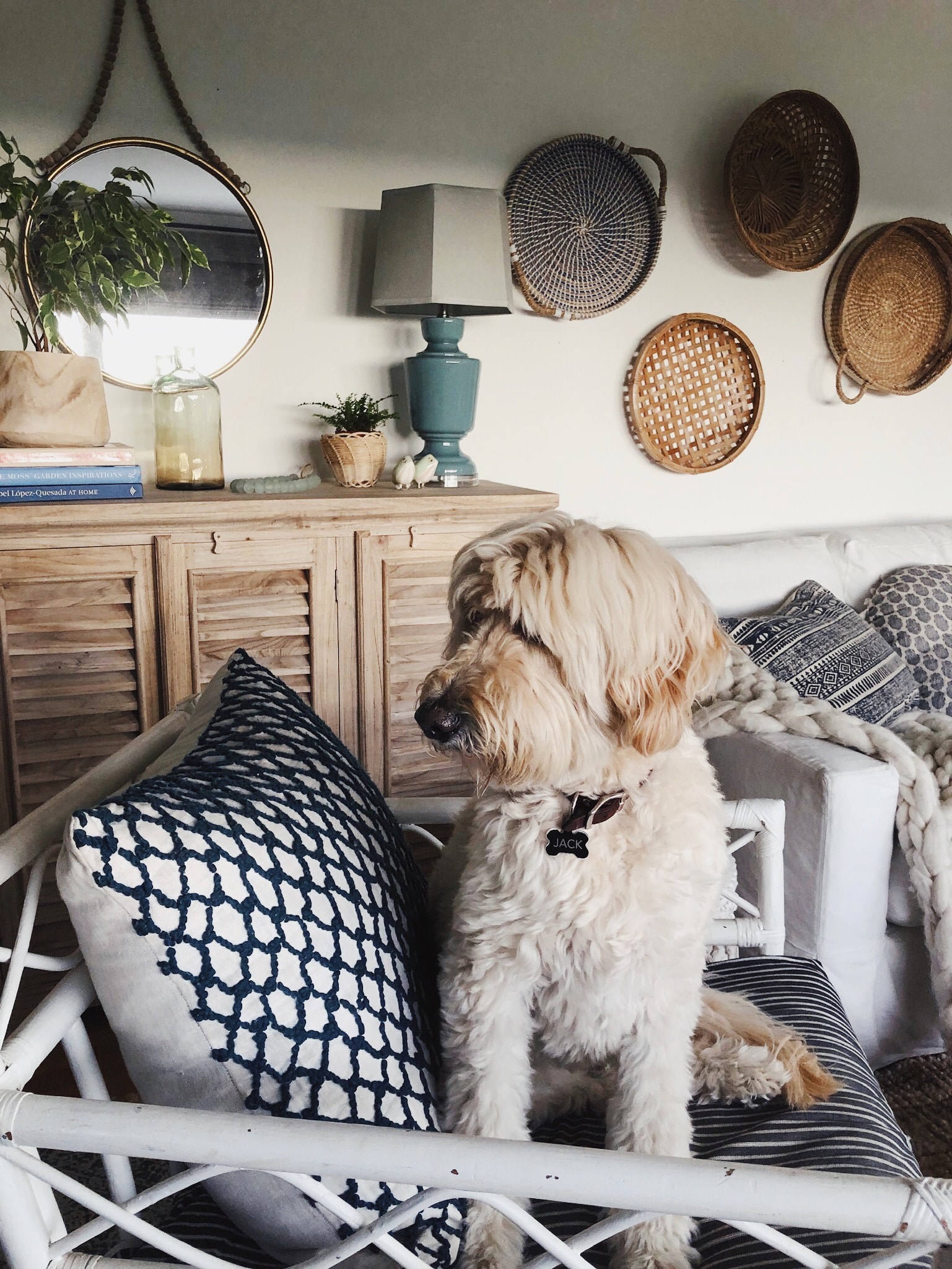 Want a warmer, cozier home? Today I'm sharing some of my favorite warm and cozy home decor tips!
This post is in partnership with World Market. Scroll down to find my top picks from World Market's awesome Friends and Family Sale at the end of this post!.
It's Friends & Family time at Cost Plus World Market! Save an extra 30% on almost everything. Plus get free shipping on $75+ orders. Ends Monday, 10/14. Save using the promo code: FRIENDSFAM
How to Make Your Home Feel Warm & Cozy
Charm or character in your architecture is likely to make a room feel cozy, even if the room is empty. So if you have beautiful floors, beams or paneling on your ceiling, divided wood windows, a pretty mantel, and/or some chunky paneling or plaster on your walls, lucky you! You've got the cozy built-in and can let the architecture be the star of the room.
But if your architecture is leaving you cold, or if you're just ready to decorate your space with all things warm and cozy, you can have fun with cozy fabrics, furniture and accessories. Here are some tips to get the right warm and cozy mix.
Focus on one cozy statement piece
Look for one cozy statement piece. This shutter cabinet brings the warm relaxed coastal mood we were looking for in our home.
Once you have your statement piece in place, you can more easily build on the cozy elements around it. How much more you'll need in a room depends on your architecture, room size and style, so learn to trust your judgement on how much feels like enough to you.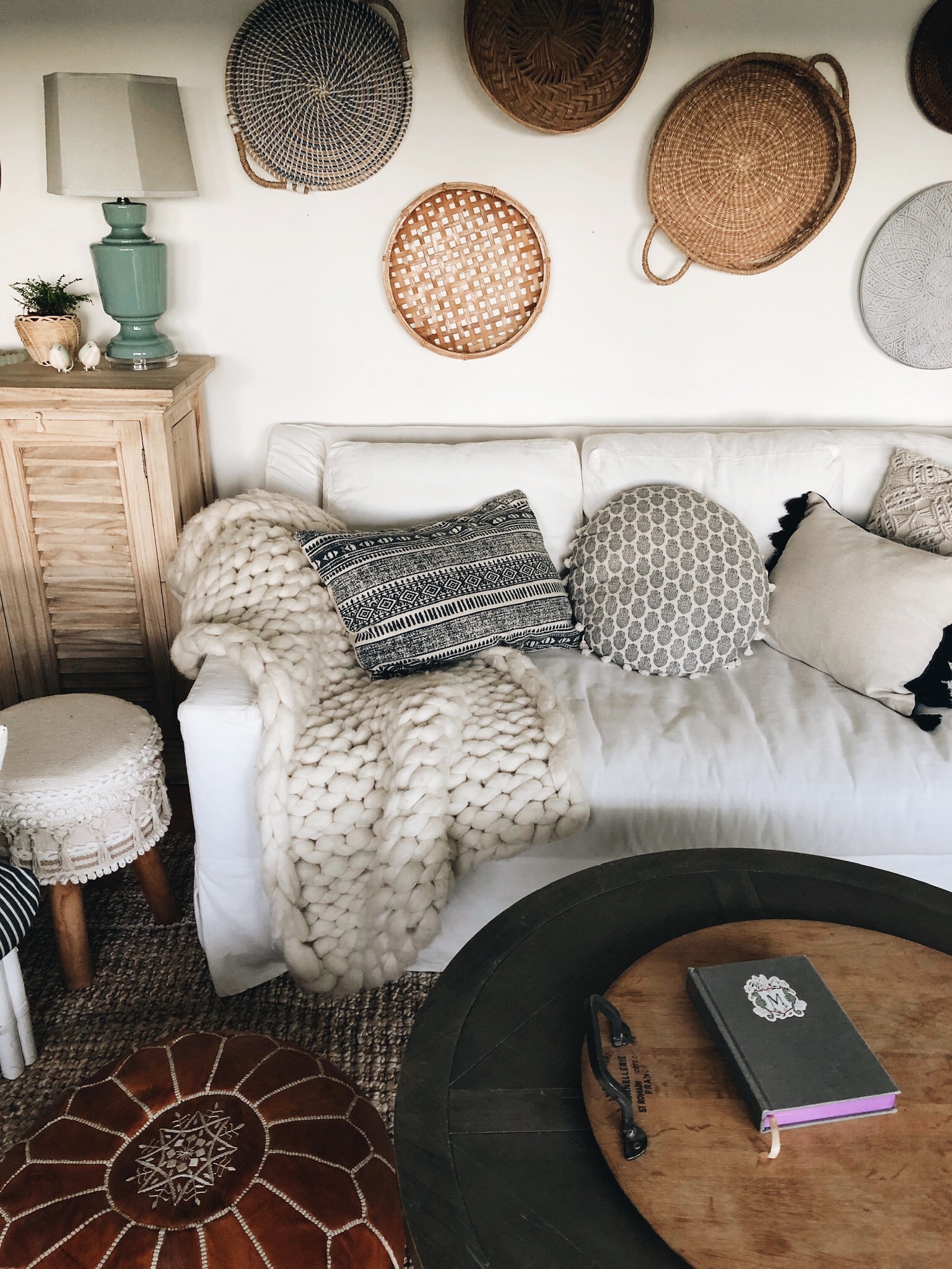 Add, subtract, layer and swap textures.
It might take some trial and error with combinations of elements and enough layers to find the right mix or balance for your particular space and taste. Experiment by adding and subtracting items and then give yourself time to adjust to how the room feels.
If you decide that your room still needs more warmth than it has, go bolder when selecting textures. Sometimes simple swaps can create more impact with fewer items. For example, swap out a flat weave blanket for an oversized chunky knit throw.
Layers can add to the mood, too. Rather than just a standard wall-to-wall carpet underfoot, layer on an accent rug in a conversation area. Pair interesting textures with functional pieces to elevate the cozy. I love these laptop desks, this macrame stool, woven baskets, poufs and this wood tray.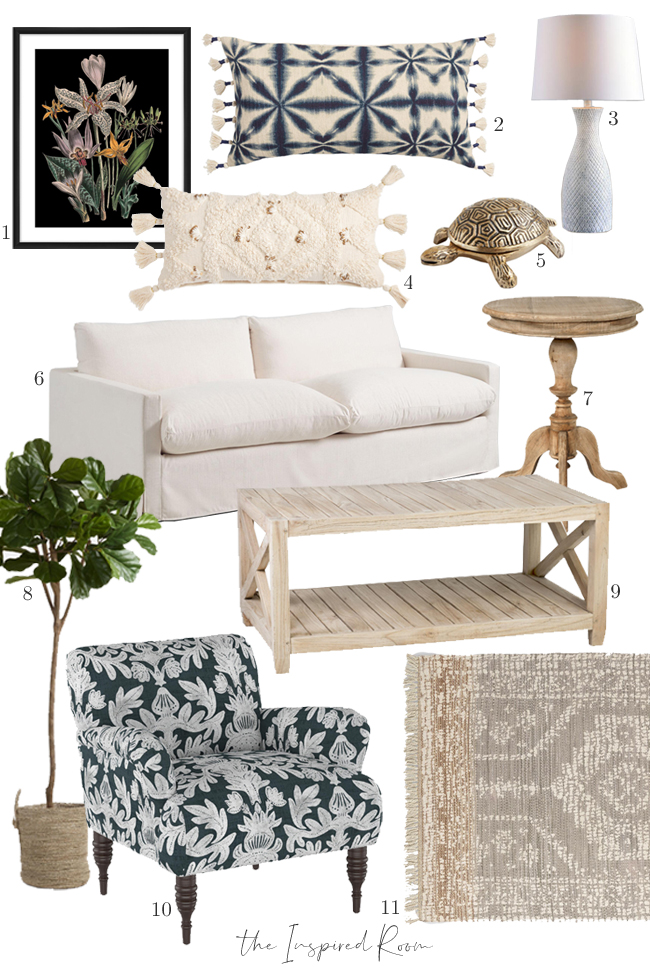 Sources: 1 // 2 // 3 // 4 // 5 // 6 // 7 // 8 // 9 // 10 // 11
Bring your warm style to light.
Textures will feel so much warmer and cozier when contrasted by glowing light! Bring in that Hygge sparkle with battery-operated candles and string lights. Set them on shelves or in tuck in glass vases. Use table and floor lamps or plug-in wall lights to envelope the room in a romantic glow. Mirrors can also reflect light back into a room making it so much cozier.
Always add a touch of green.
Live or realistic looking faux plants are must for a cozy room! Start with one statement plant or several small tabletop plants, or a put a couple of plants in baskets and notice how much cozier your room will feel!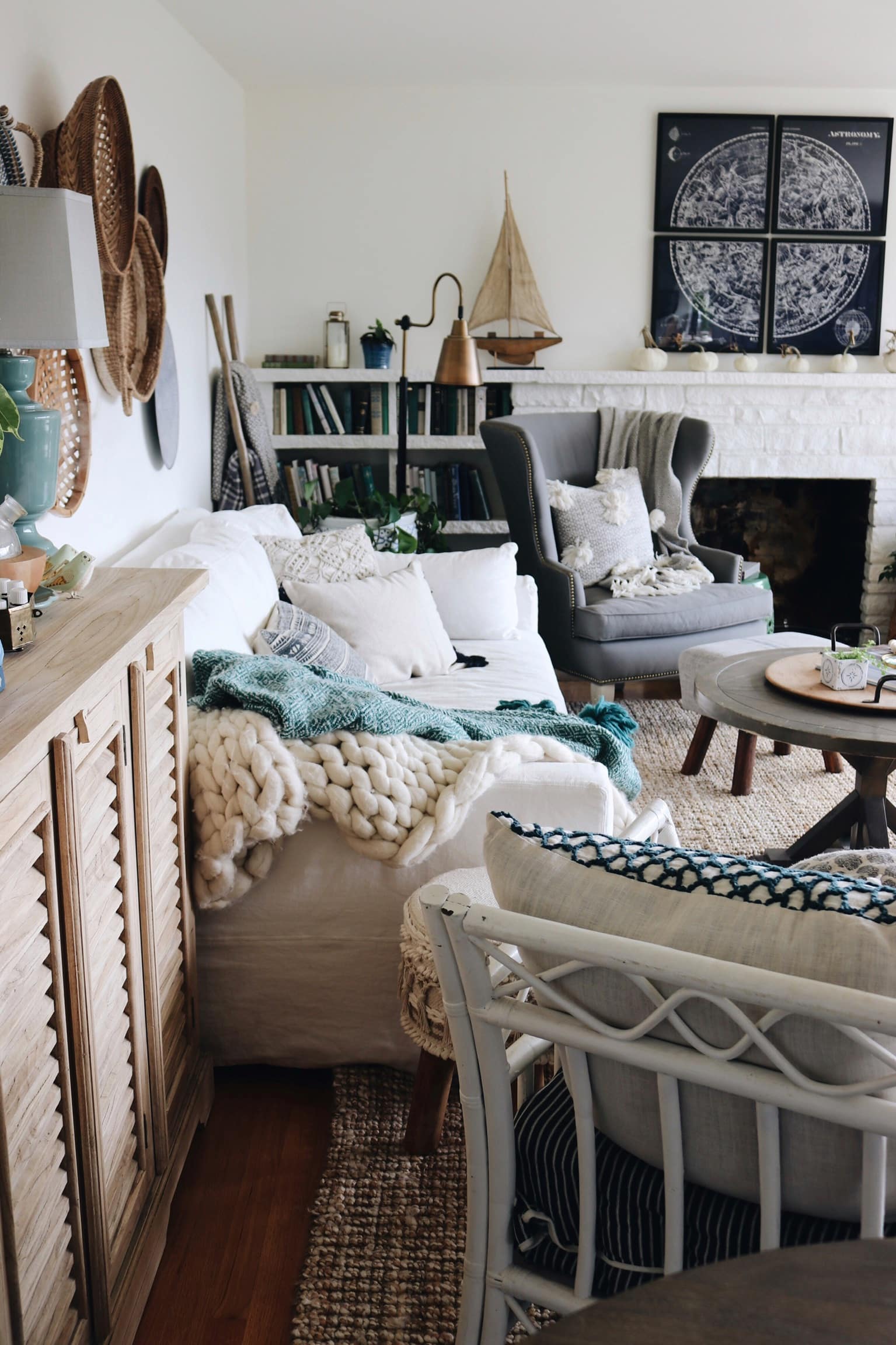 Liven up your walls
If the idea of hanging a gallery walls or grouping of art overwhelms you, consider hanging just one large statement piece! World Market also sells great groupings of botanicals like these that make it easy to create a beautiful wall display.
It's important to leave breathing room around art, too. The contrast between the blank spaces and the art will let the art pieces stand out, so they feel cozier and less like clutter to your eye.
More of my favorites from the sale:

---
Save using the promo code: FRIENDSFAM
It's Friends & Family time at Cost Plus World Market! Save an extra 30% on almost everything. Plus get free shipping on $75+ orders. Ends Monday, 10/14.
Click here to shop (members shop early!)
What are ways you like to cozy up your home?