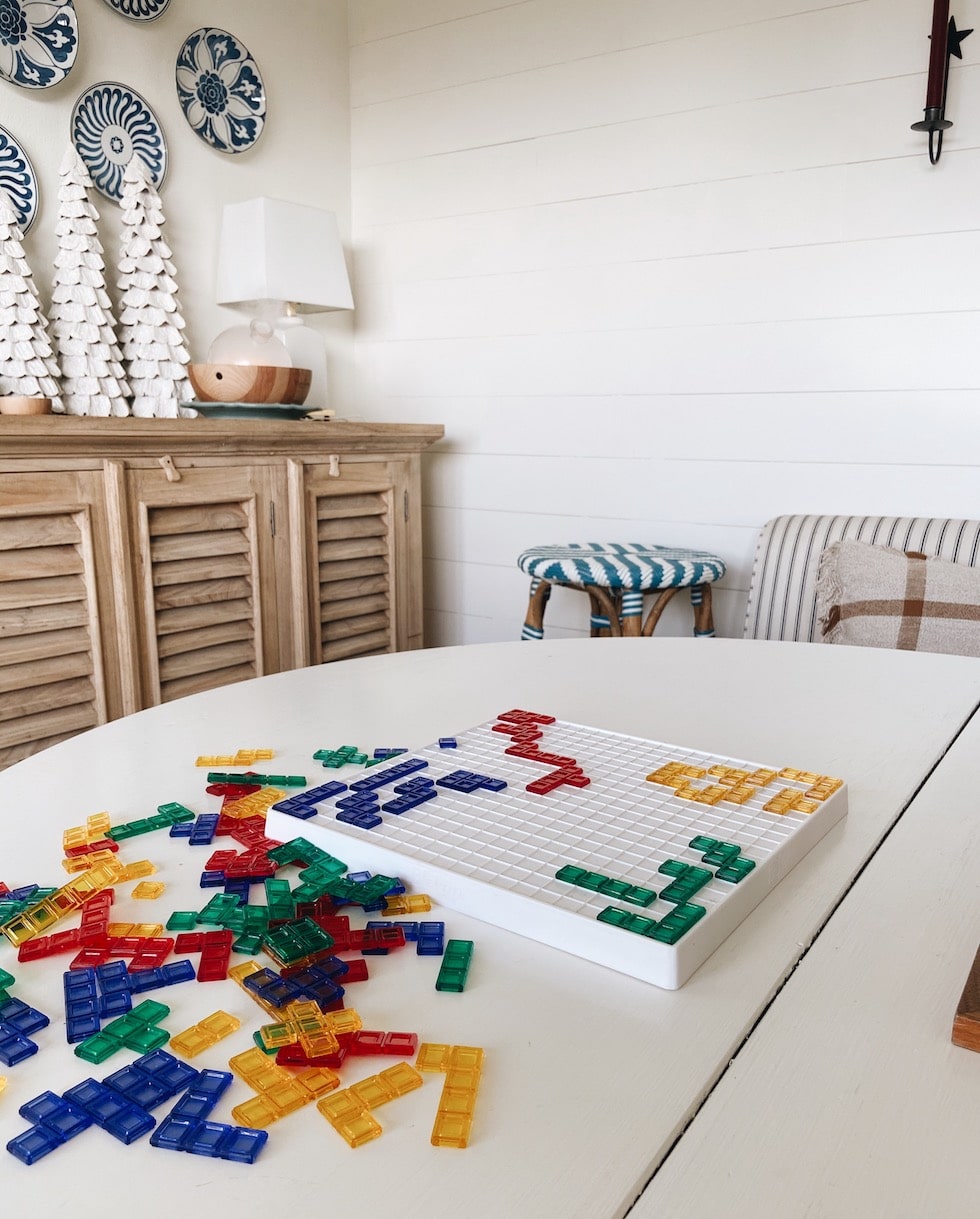 Anyone else find they are playing more board games than ever this year? Another silver lining of staying home more has been family game time after dinner.
We got this board game (above) as a gift last year and we have played it countless times this year. It's super simple, but strategic and fun and everyone in my family loves it! You can hopefully still get it in time for Christmas HERE.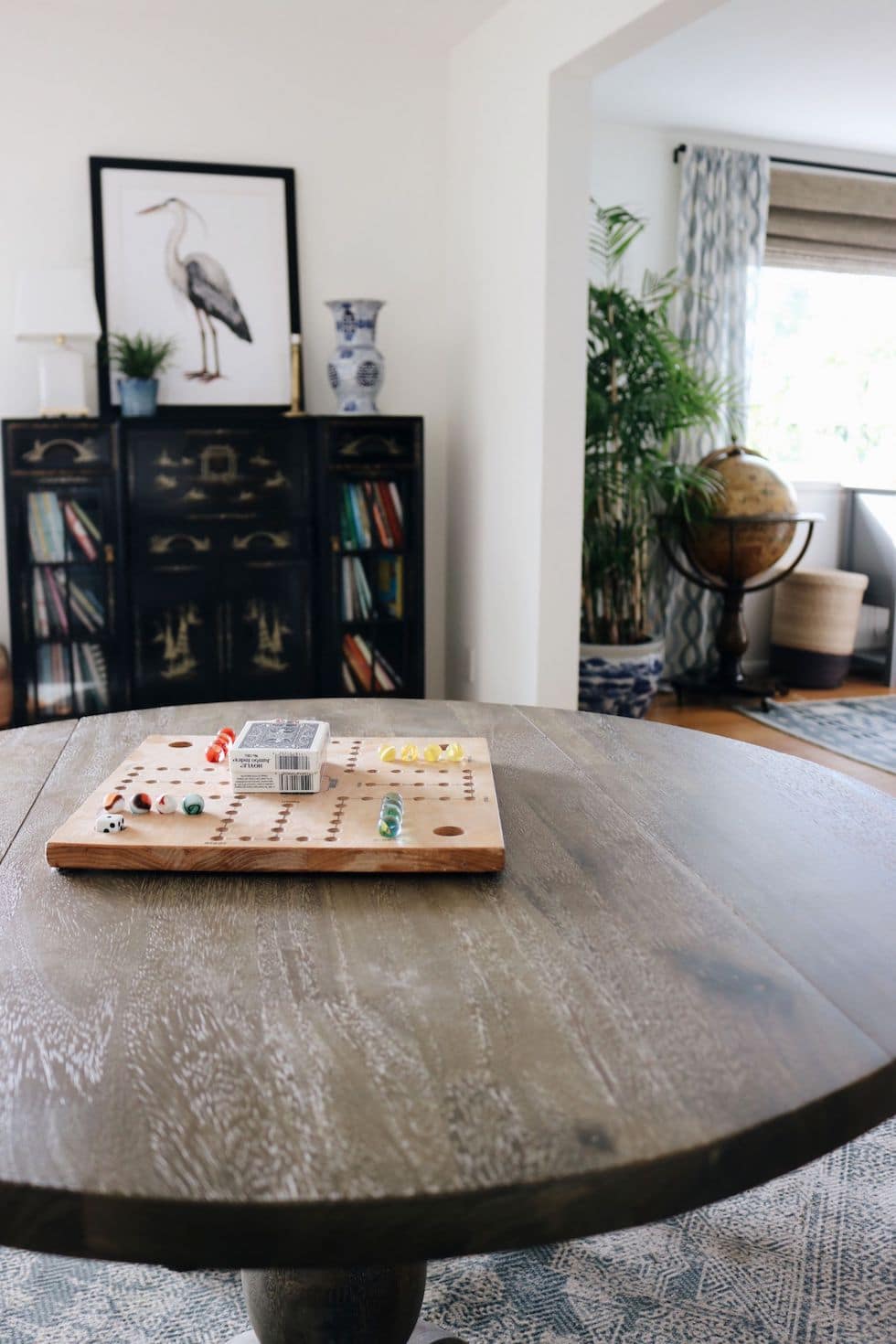 Another one of our family's classics is what we call "the marble game" (otherwise known as Agitation!). Our family has a 25 year tradition of playing this game at the dinner table! We got started on this tradition when our kids were young because it was a game they could play with us at any age. You can get a similar version of this game here.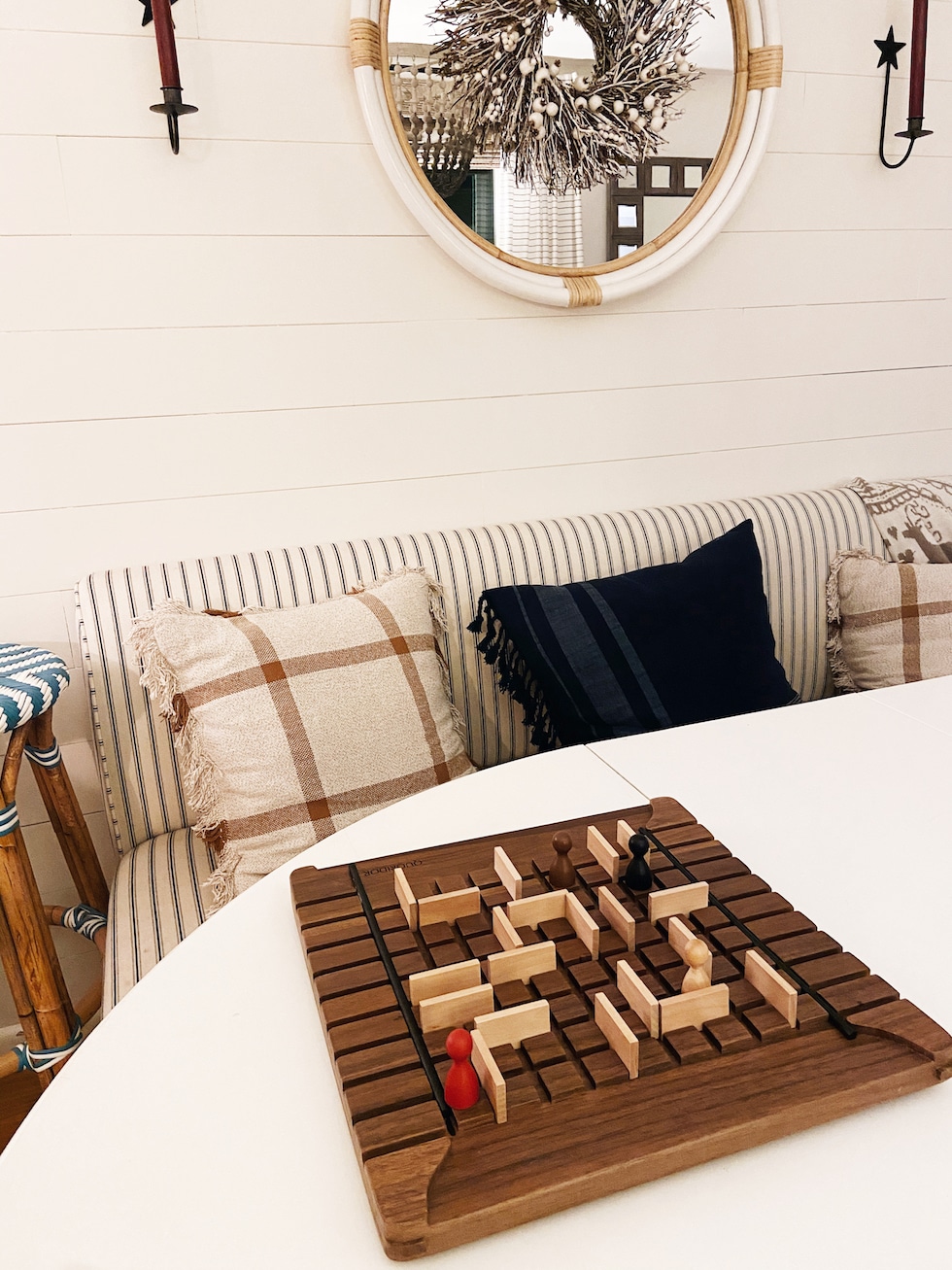 This one above is another of our favorite family games! Again, super simple, but a lot of strategy. You can possibly get it in time for Christmas here!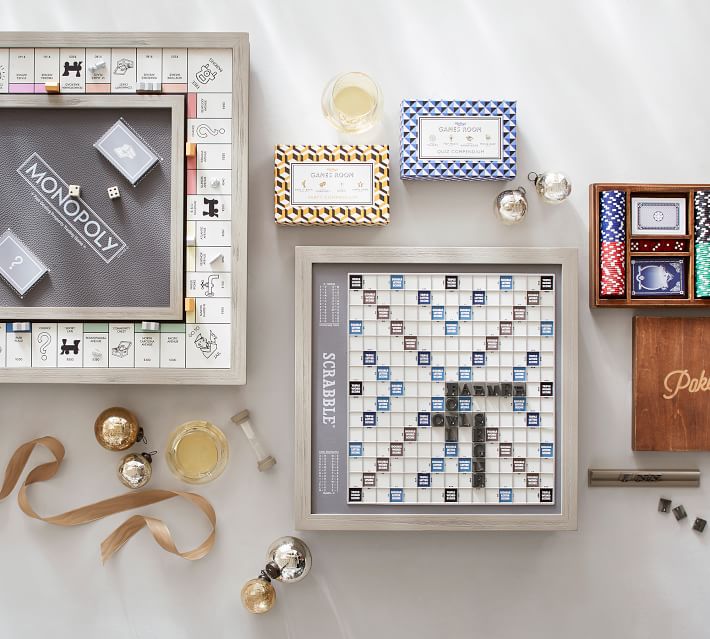 My parents just bought this fun wood Scrabble board. My mom likes it especially because it looks pretty in her living room, too! :-) Always important if you want to leave the game out, right? You can get the Scrabble board here (and that Monopoly board here!).
---
Scroll the images below to see a few other games we like!

---
Still looking for last minute gifts? Same! I have lots of ideas for you here in my gift guides!