Hi friends! With Mother's Day right around the corner I wanted to share some sweet and thoughtful gift ideas for that special mom in your life. Enjoy our gift guides below!
Sources for the above:
Breville Espresso Coffee Machine
Milk Frother/Steamer (this is the one me, Kylee and Courtney each have and we love it!)
Hot Water Kettle (Courtney gave me this for Christmas!)
Floral Coffee Mug (multiple pattern options)
My Favorite Coffee Beans Lately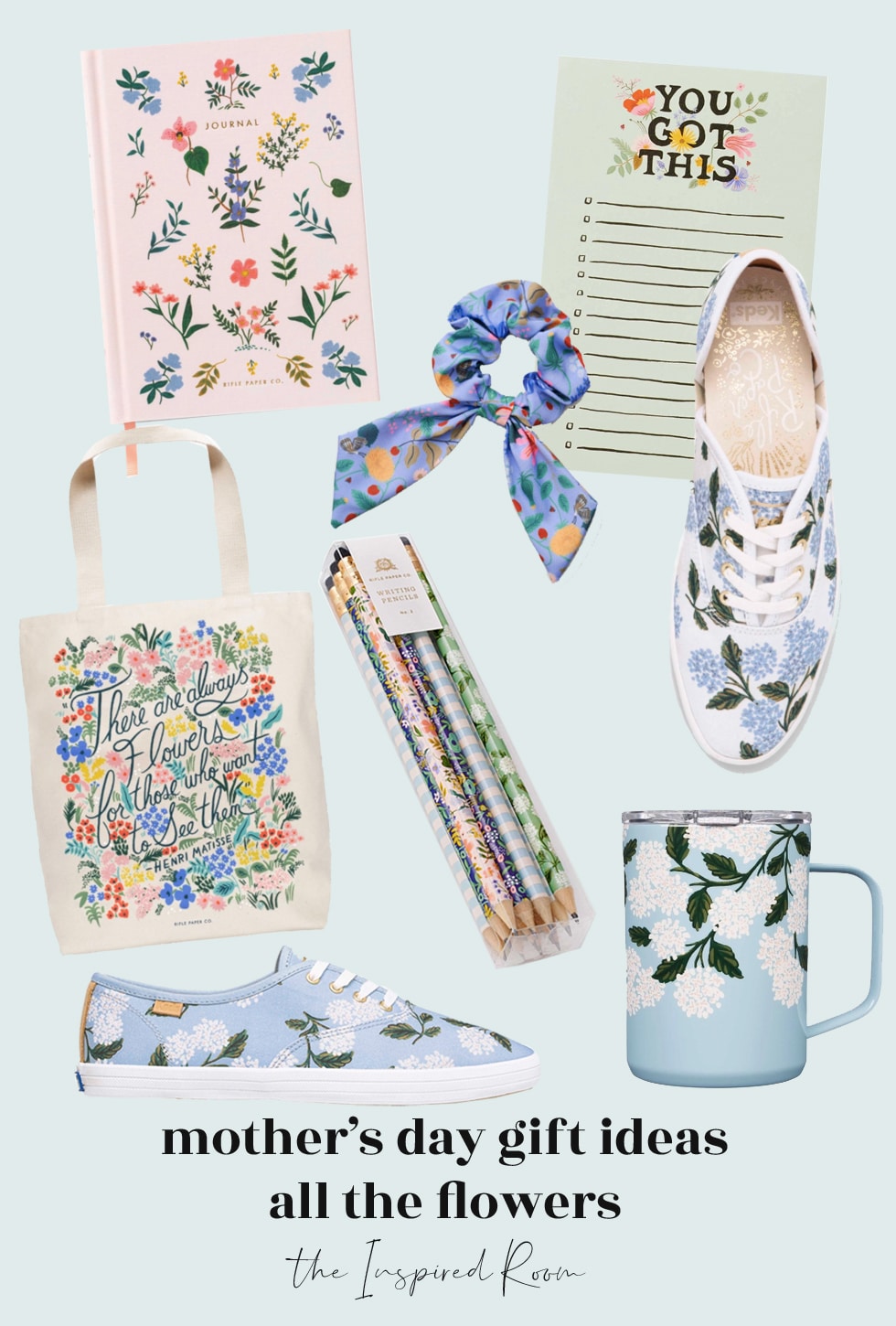 Sources for the above:
Floral Fabric Journal (a few pattern options)
You Got This Checklist Notepad
White and Blue Hydrangea Sneakers
Strawberry Fields Scrunchie (multiple patterns and colors)
There Are Always Flowers Fabric Tote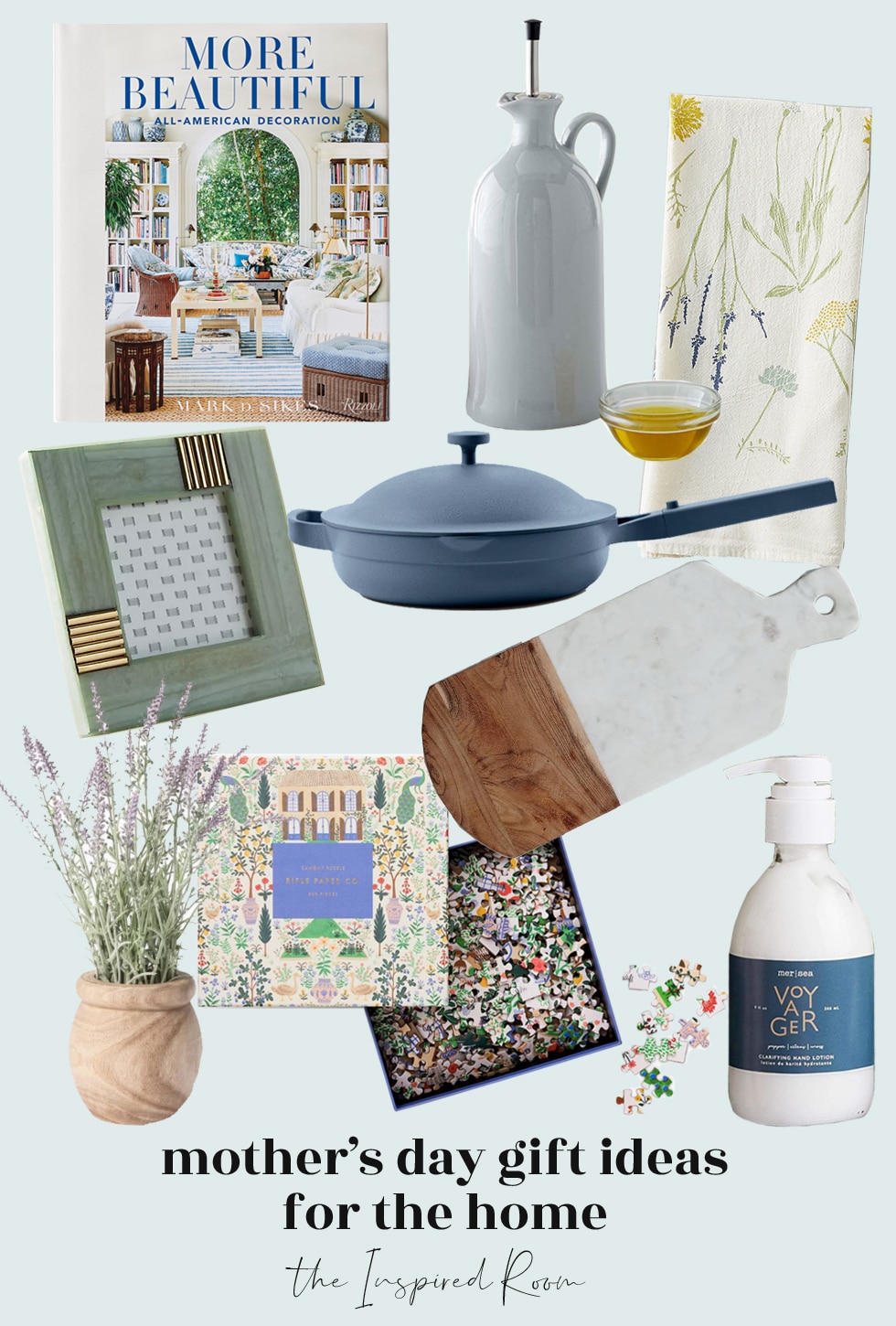 Source for above:
More Beautiful book by Mark D. Sikes
Green Picture Frame (multiple colors)
Rifle Paper Co Jigsaw Puzzle (several designs)
Sources for above:
Gardening Folding Seat with Tools
Mini Green Watering Can (multiple color options!)
Sources for above:
How to Be A Wildflower Deck (Courtney recently received this as a gift and it's so sweet! It has lots of cards with hand lettered quotes and artwork on the other side).
Bed and Breakfast Tray in Blue with Cane Detail
Stainless Steel Water Bottle in Fog (keeps drinks cold or hot for a very long time!)
Aria Essential Oil Diffuser (this is my diffuser–one of my most asked about items in my home! It's a dream, it comes with 12 essential oils you'll love for all the things. It even plays calming spa music! You'll love it. Find details here)
Cozy Hand Cream in White Flowers scent (multiple scent and color options)
Chunky Knit Weighted Blanket (I have this and it's amazing, I'll share more about it here soon!)
Dwelling: Simple Ways to Nourish Your Home, Body, and Soul
Dwelling Well: A Monthly Journal to Nourish Your Home, Body, and Soul