Have you tried the Starbucks iced brown sugar oat milk latte? It's so yummy! We made our own similar version at home and it's delicious, I wanted to share the recipe with you today! It's super simple with just a few ingredients.
Pin this post to save the recipe for later!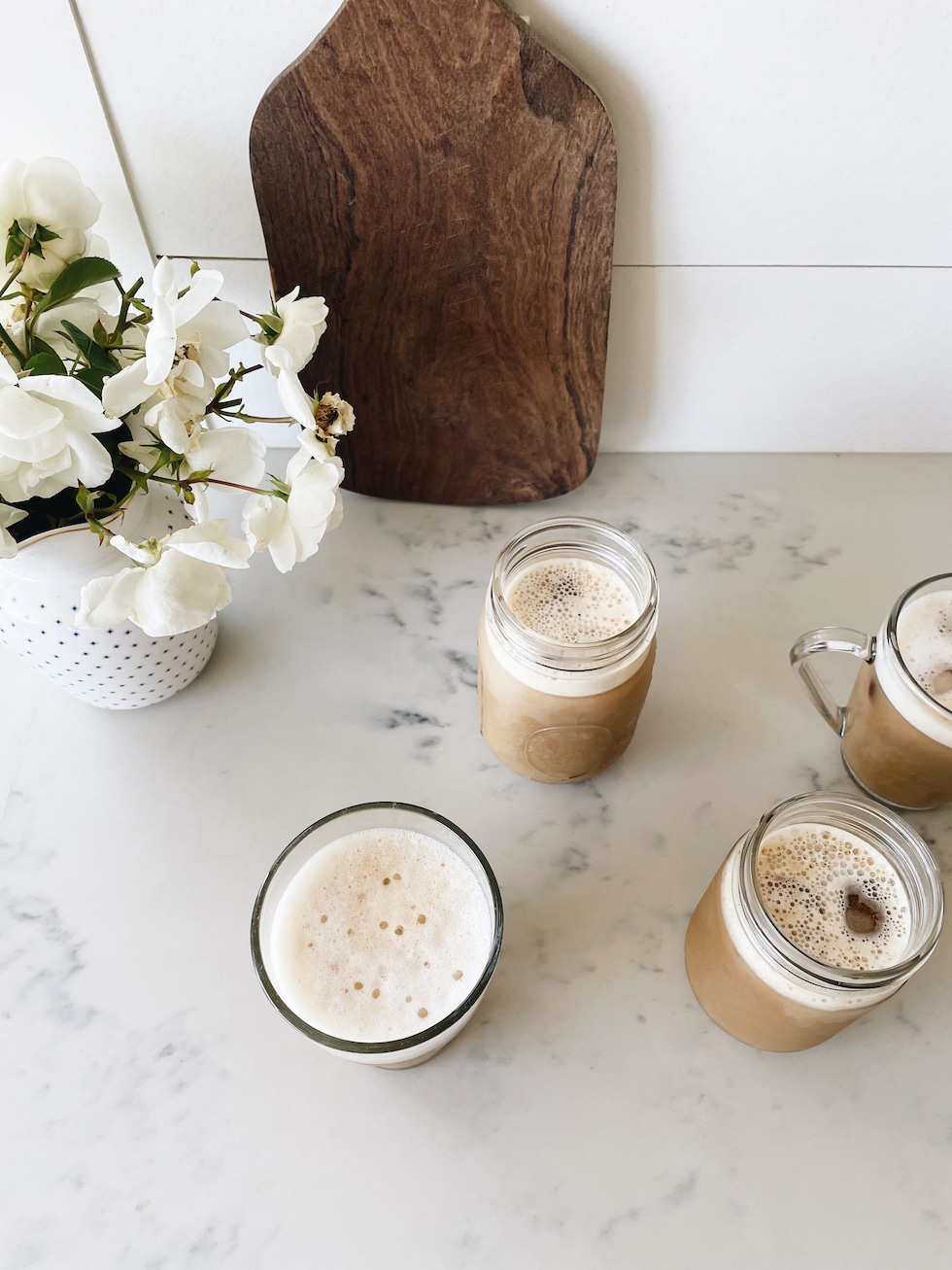 Recipe for an individual iced coffee:
Vigorously shake up 2 oz of this cold brew concentrate in a lidded mason jar with ice and a splash of real maple syrup. Shake for about 1 minute.
Foam up some oat milk (we like this barista oat milk best) in a frother like this on the cold setting. If you don't have a frother, you can use a whisk or hand foamer like this. You can also skip the frothing altogether if preferred and just pour it into the coffee concentrate, it will just be a bit less creamy!
Pour the coffee into glass mugs (like these mugs or these mason jar cups) over ice, pour in your frothed oat milk on top, stir it up and serve immediately!
Optional: add a little cinnamon.
Voila! So refreshing, so delicious, and much cheaper to make at home. Enjoy!
Let me know if you try this (tag me on Instagram @theinspiredroom!).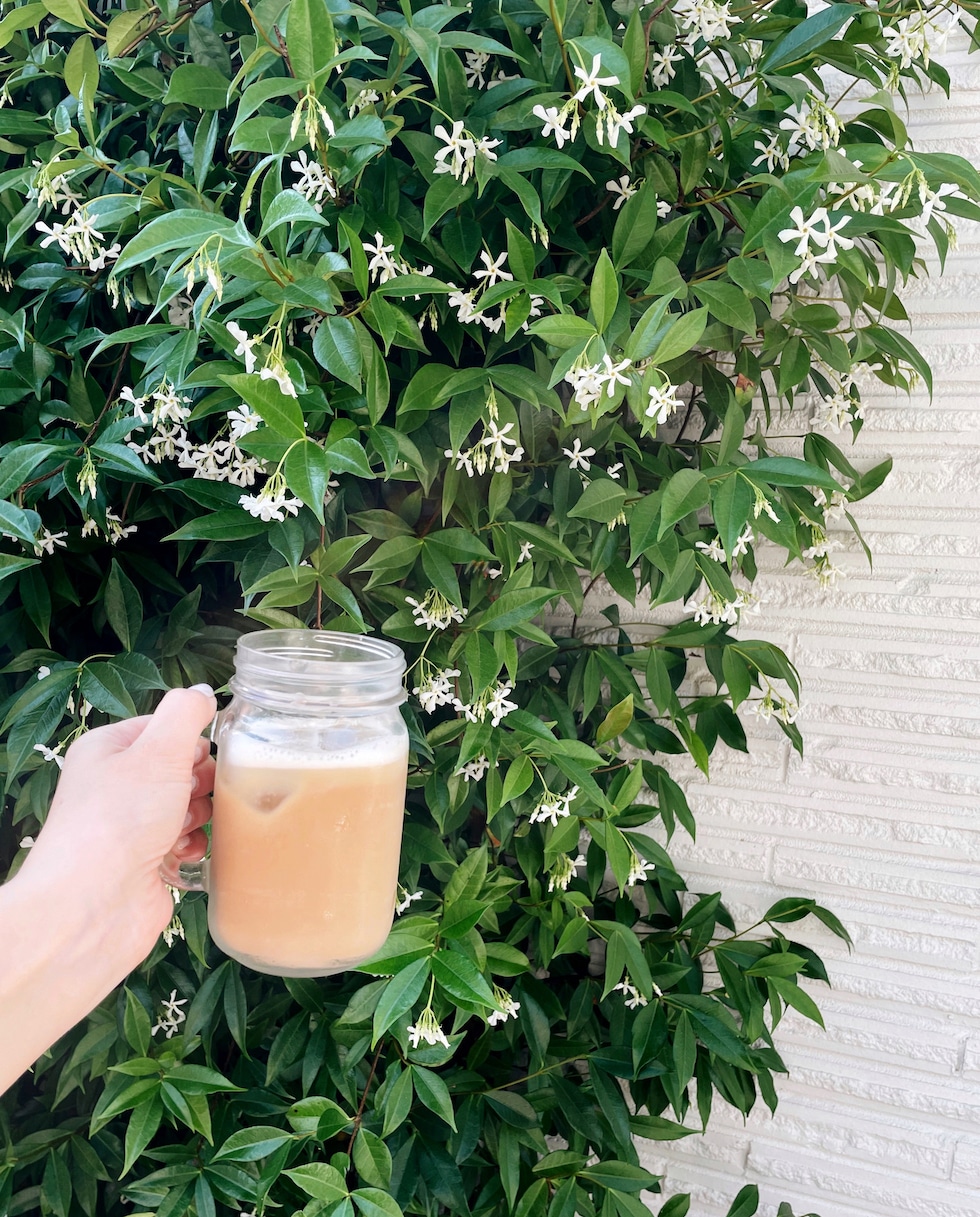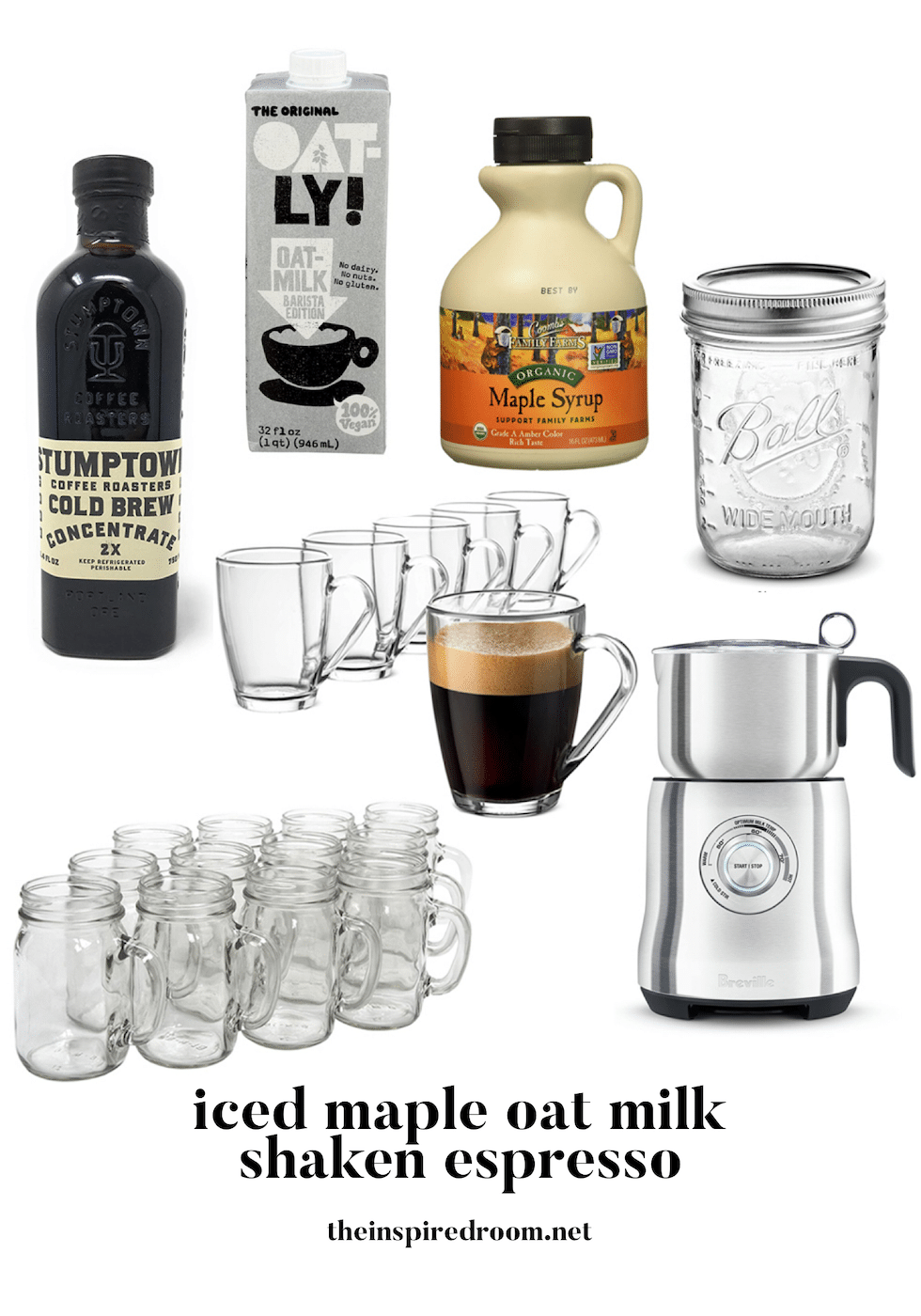 Sources for the above: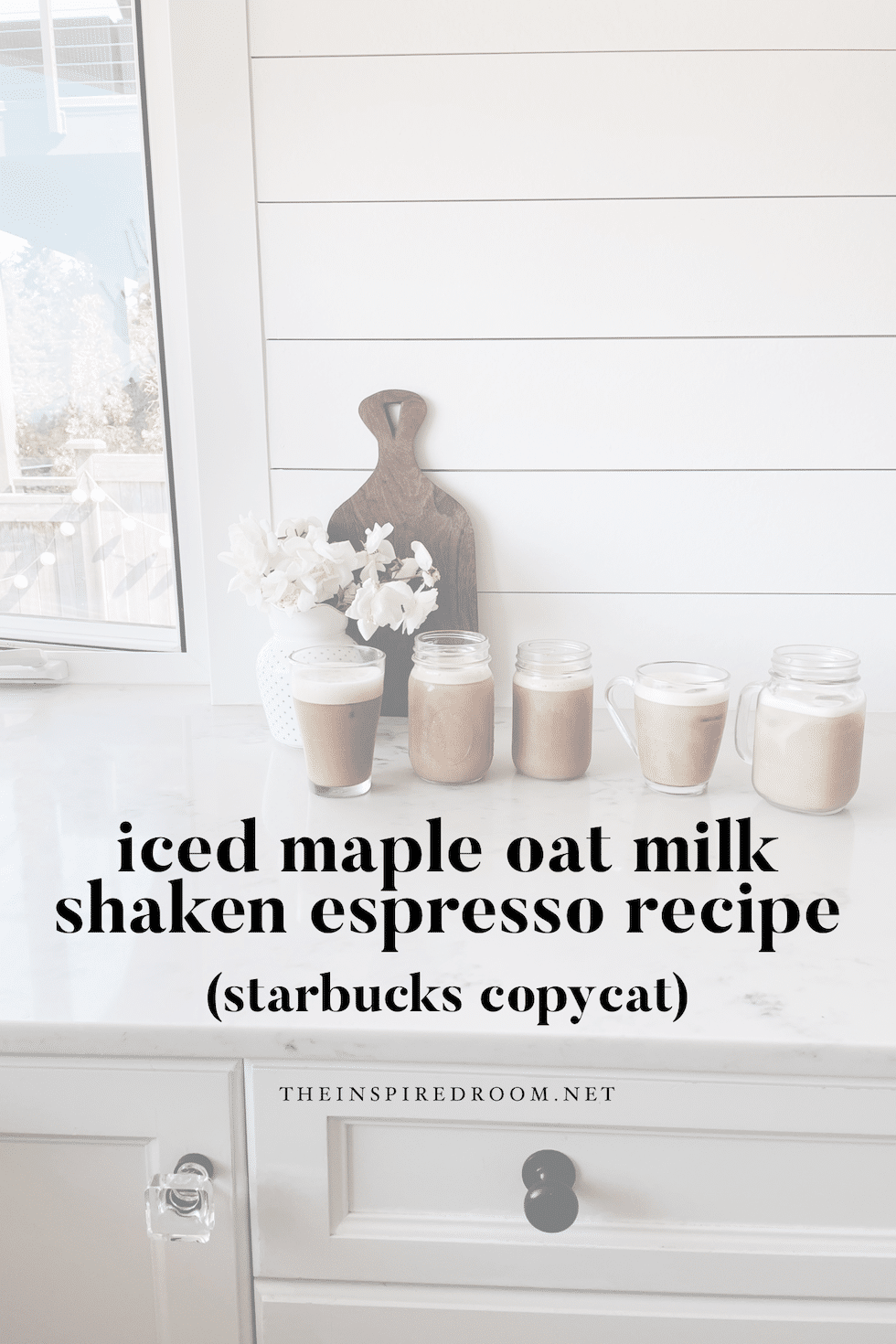 Pin the graphic above to save this recipe for later!
Find more of my favorite coffee making tools here in my Amazon storefront.
Find my favorite coffee mugs and more in my shop here.