Hello! Kylee here today to share a fun hack I discovered recently! When we moved in to our new house, my husband and I had a running debate about whether or not we should have a TV above the fireplace. I personally felt like I didn't want one since we had plenty of other TV spaces in our home, but my husband really wanted one here. I don't love the look of a big black box above the fireplace, so I was trying to convince him that we should invest in a Frame TV, since they look like an actual piece of art!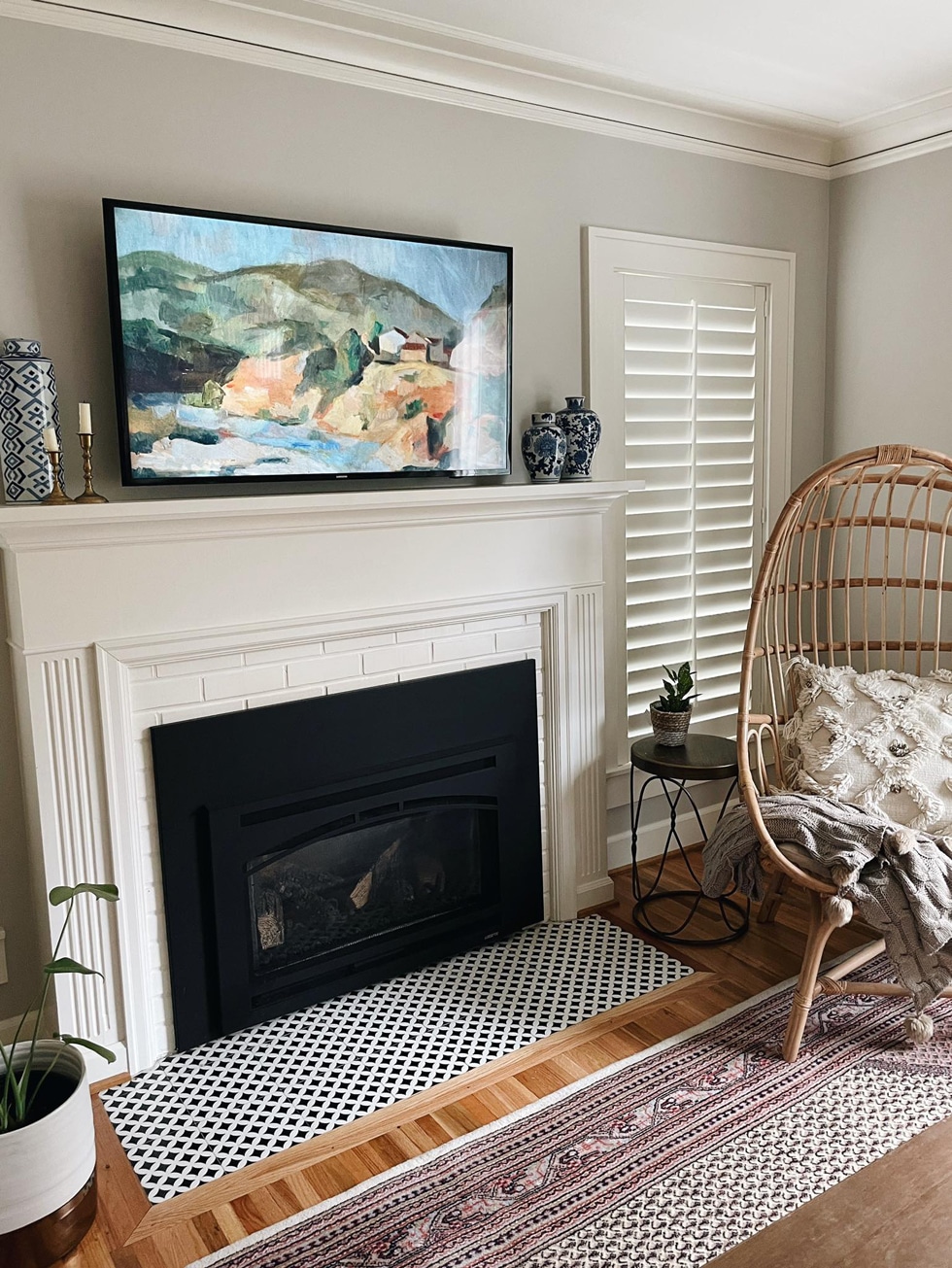 We hadn't yet settled the debate, but decided to hang the TV since the previous owners left the contraption so it was easy to just put it up there (I think I want to adjust the height on it a bit but it will do for now!). While we still were discussing the possibility of changing up the TV, I decided to look into whether or not I could display art on the TV we have, at least as a temporary solution and it turns I was able to with our Amazon Fire Stick utilizing the screensavers. There are many places to download and purchase art for your TV around the web, but I got all of these free art downloads from Bless'er House and I'm much happier with the living room now! I haven't even brought up the Frame TV to my husband since ;)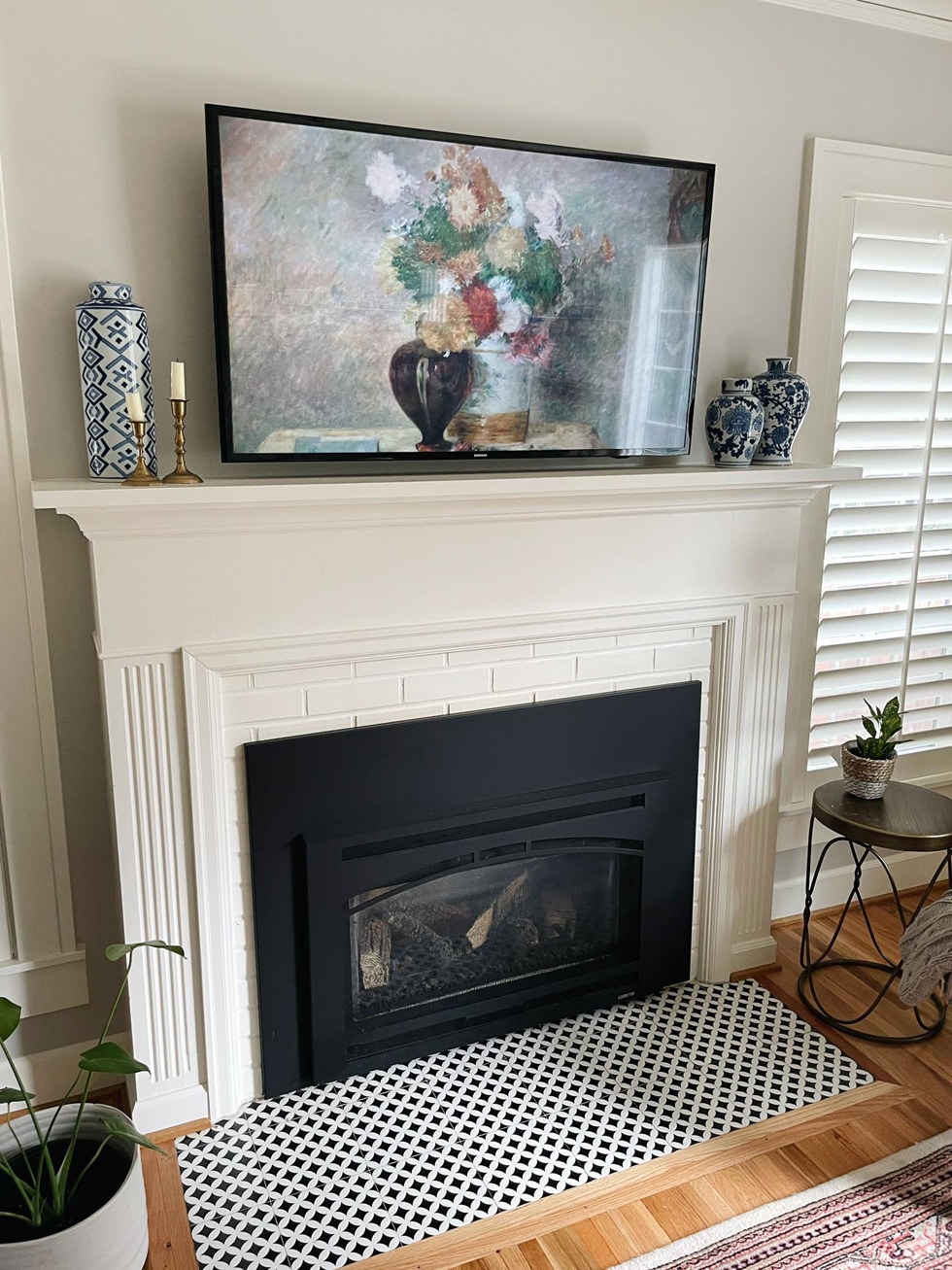 Set your Fire TV or Fire TV Stick screensaver
From your Amazon Photos mobile app, tap the "More" tab
Tap "Personalize Echo Show & Fire TV"
Tap the Fire TV that you want to personalize
Enable Daily Memories or tap 'Add More Collections' to select one of your existing collections as your screensaver.
Or, from your Fire TV
From your Fire TV settings, click Display & Sounds
Click Screensaver
Click Current Screensaver and select a collection of photos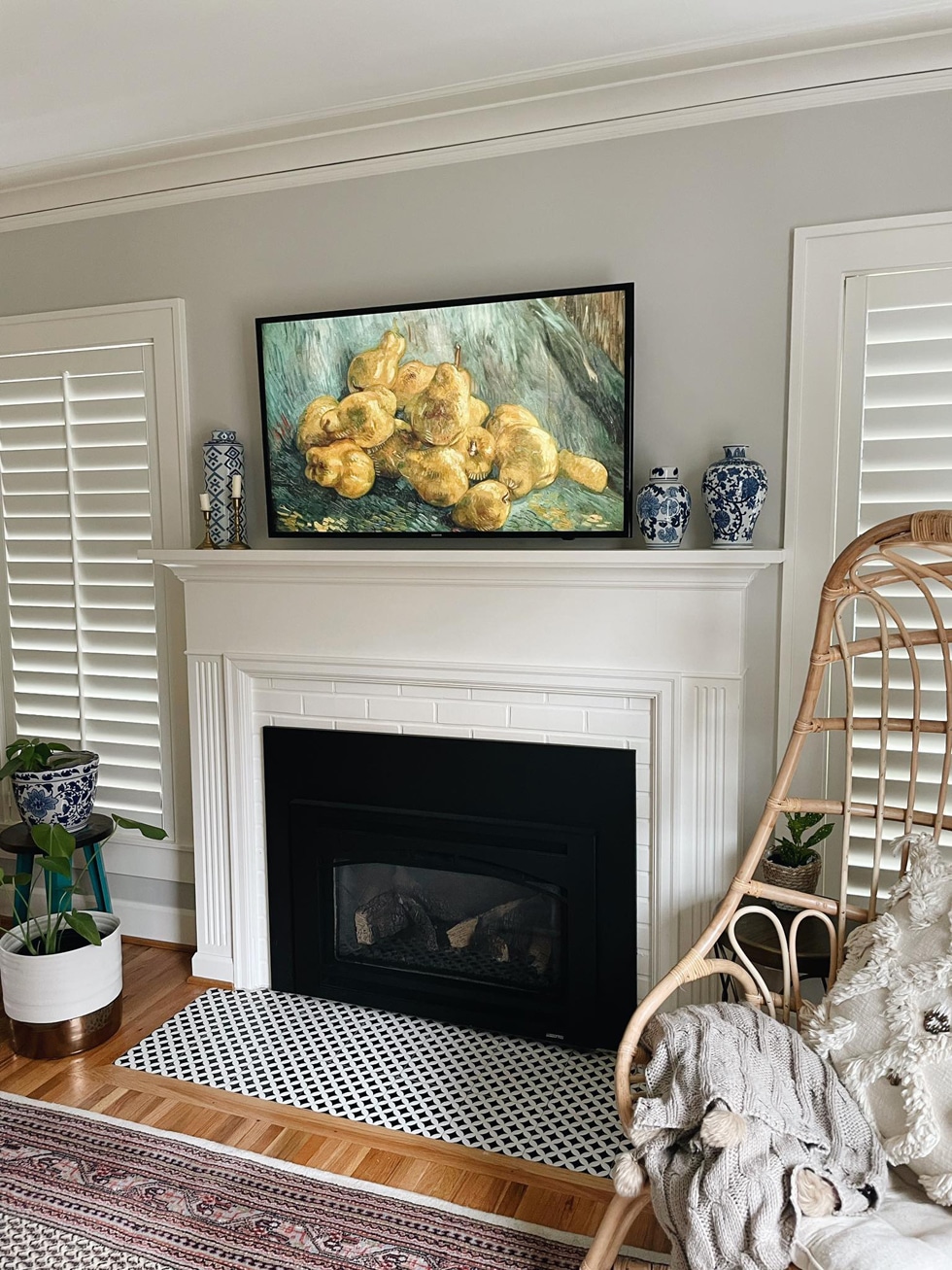 The only issue I faced is that the fire stick goes to sleep after a certain amount of time, so it takes a little workaround to make your screensaver stay on indefinitely. My handy hubby followed a tutorial to make it happen, just click here!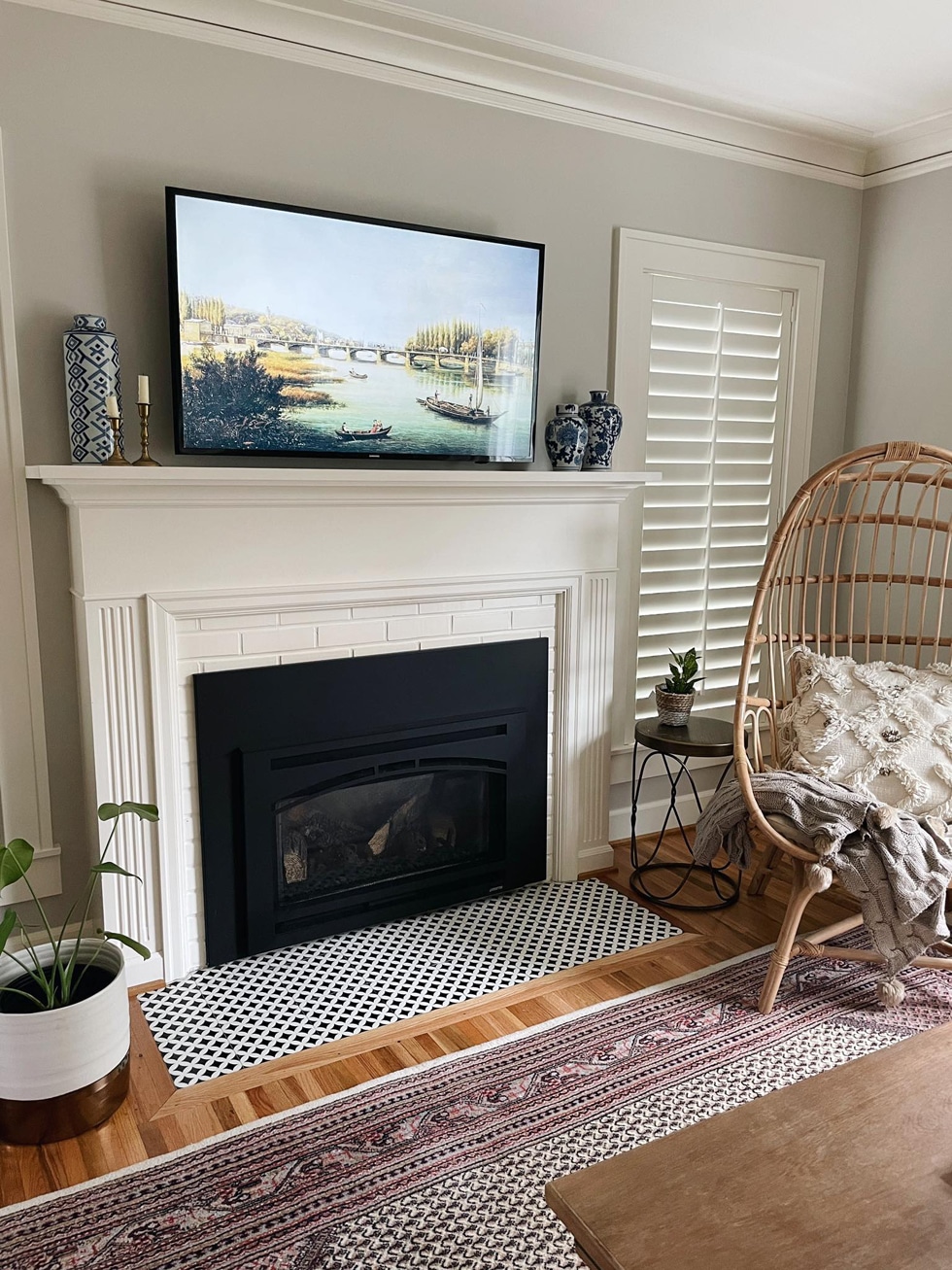 I've also seen some great hacks out there for creating your own DIY frame to go around your TV. -I love this one from Cass Makes Home! She also shares some other sources for art that I'm going to have to check out! I'm glad my TV frame is pretty minimalist already, but who knows maybe I will try a frame hack at some point.
Let us know if you try this trick!
Pin the graphic below to save for later!