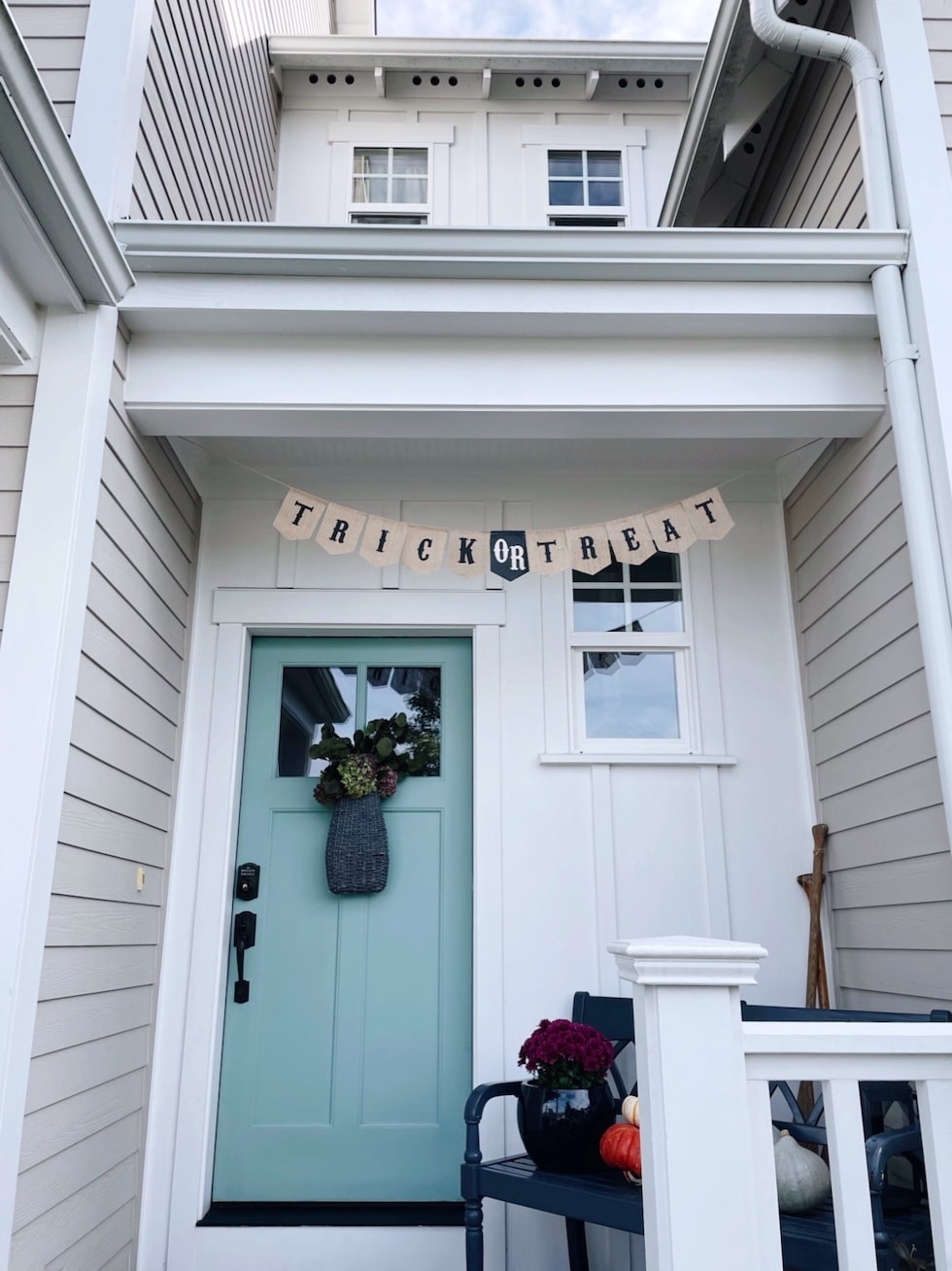 We don't usually decorate specifically for Halloween at our house, but since we are new to the neighborhood we thought it would be fun to add a banner so kids and parents will know they are welcome to grab a treat from our porch!
I really love the idea of using banners to decorate for the seasons.
They are perfect in small spaces not only because they don't take up much room on your porch, wall or mantel, but also because they don't take up much room in storage! They are so easy to fold and store until the next year.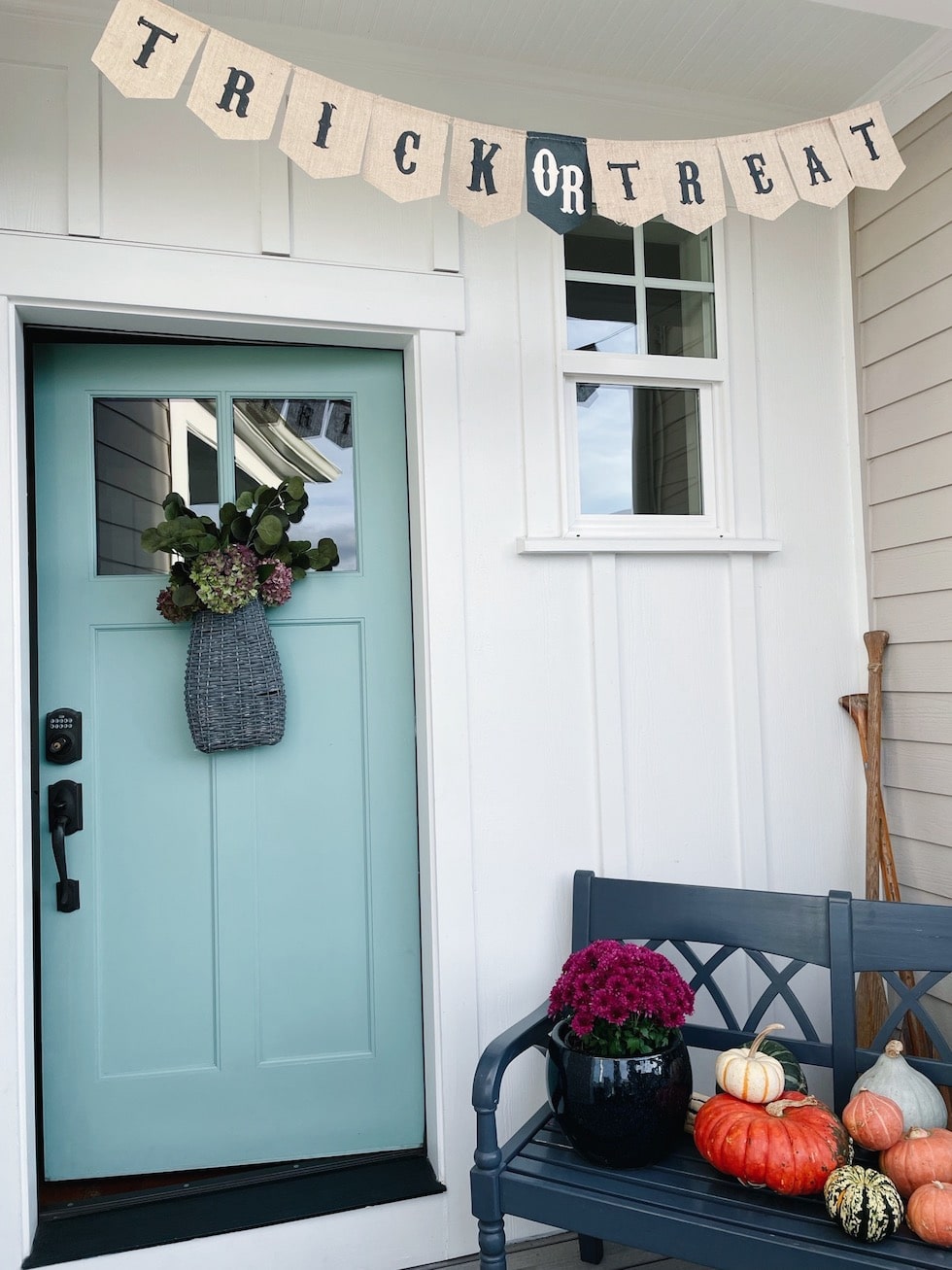 I got this cute "Trick or Treat" banner on Amazon HERE.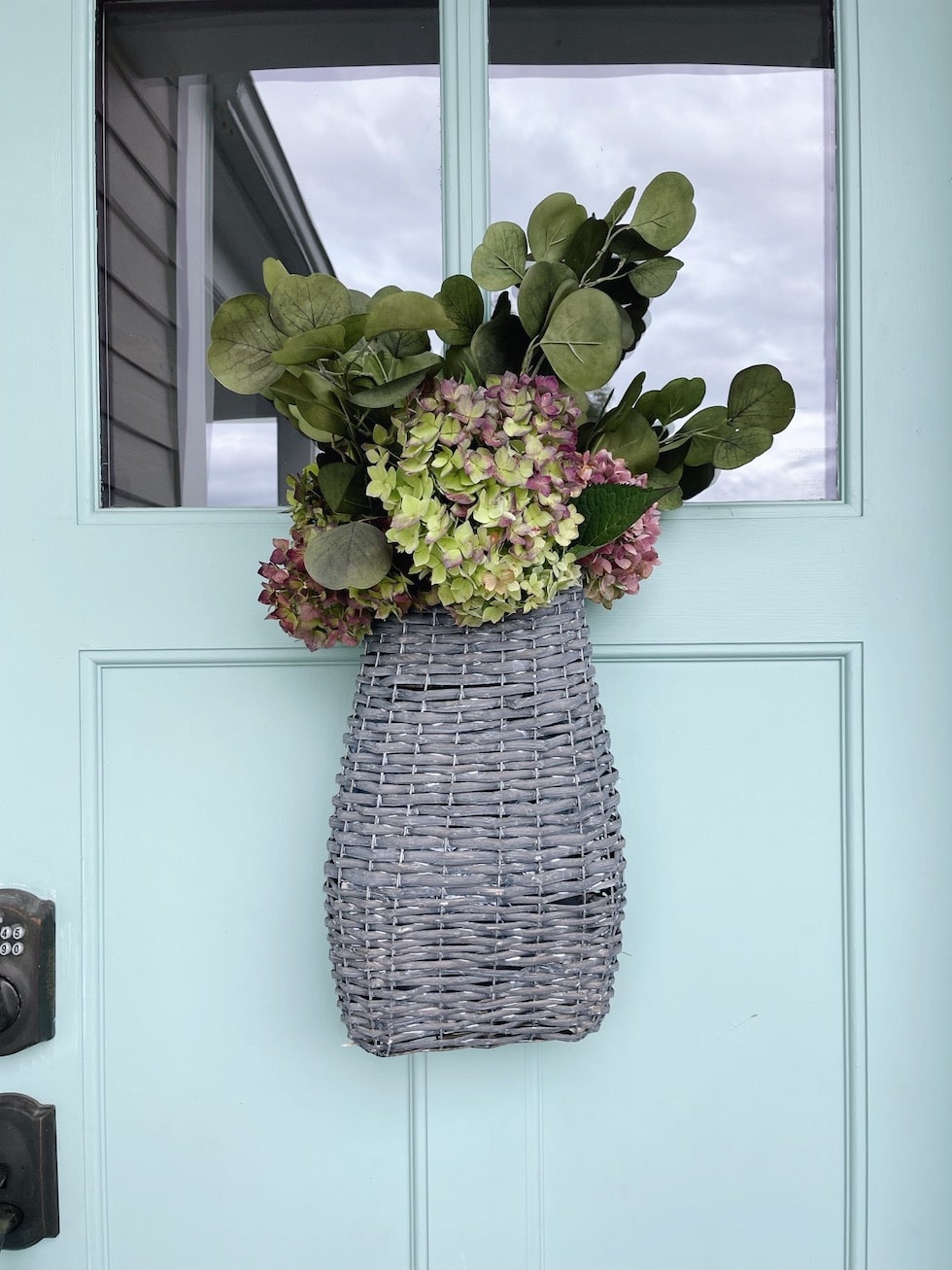 I also love using containers like baskets for seasonal decor.
They can be used in your decor year round, which saves money and space compared to seasonal specific decorations. Simply customize the container in each season with foliage or other decorations. So charming and welcoming!
I got this cute door basket HERE.
Do kids go trick or treating in your neighborhood? I have no idea if they will in ours but if not, I'll enjoy my stash of Reese's peanut butter cups. 😬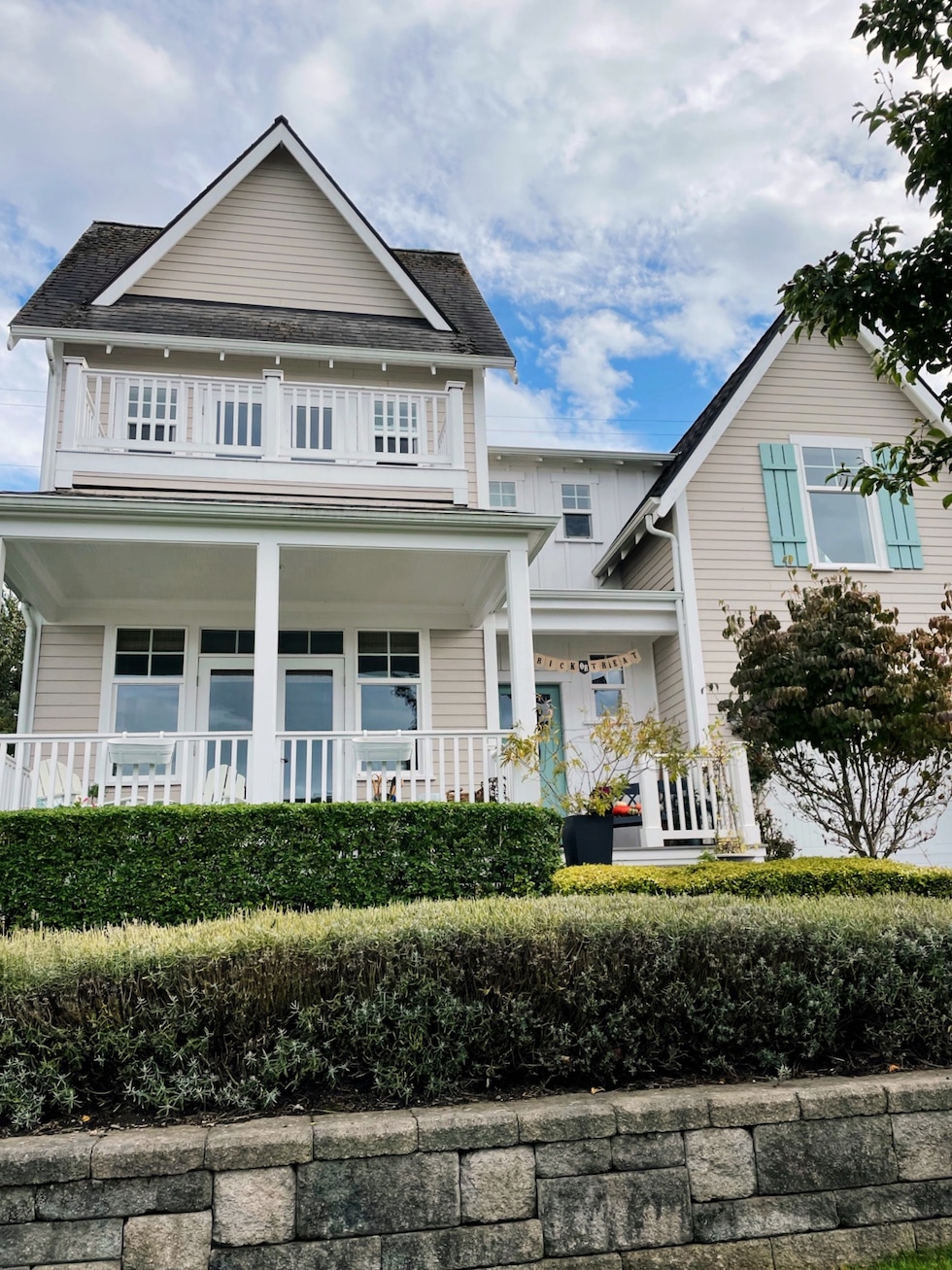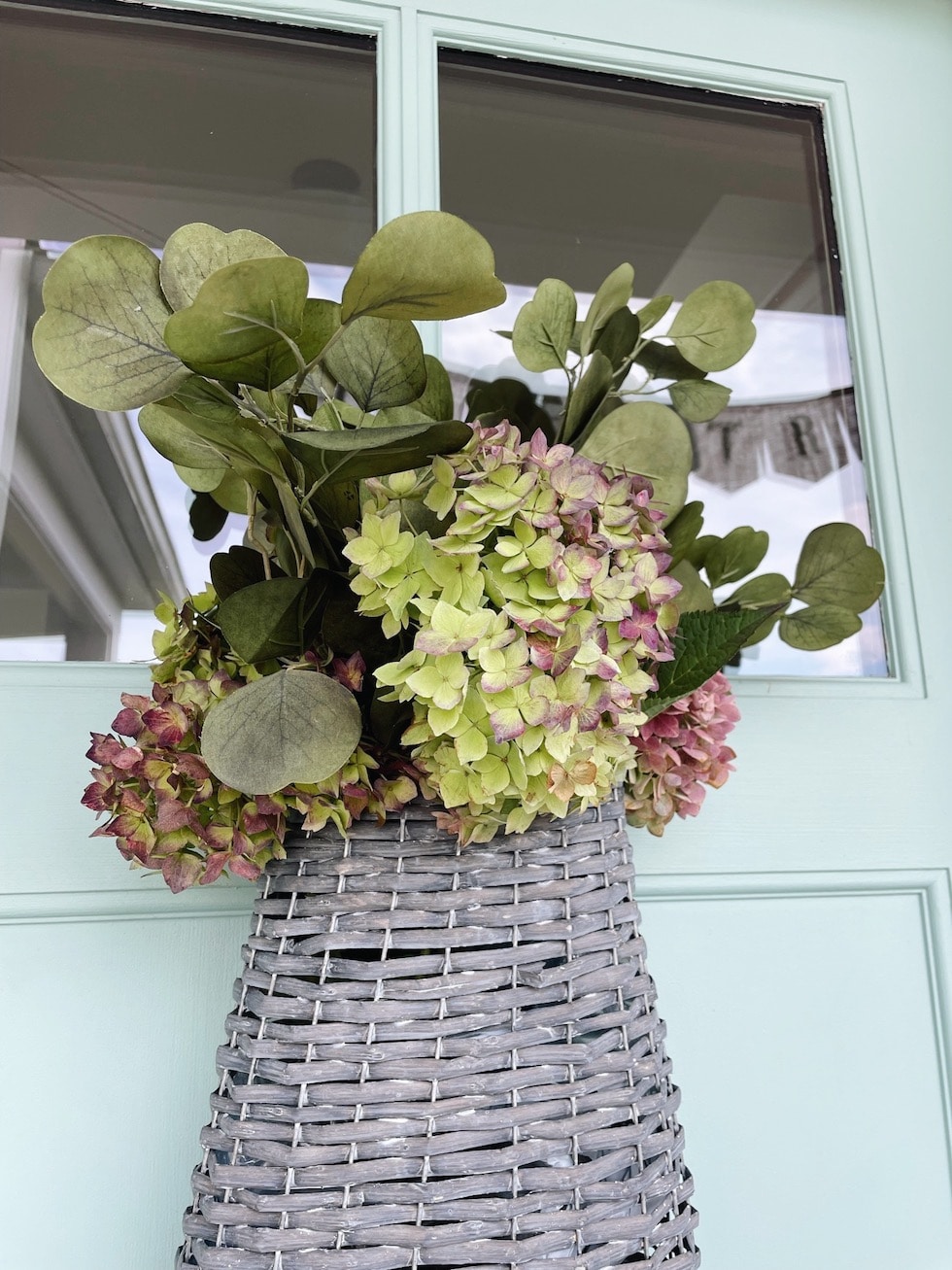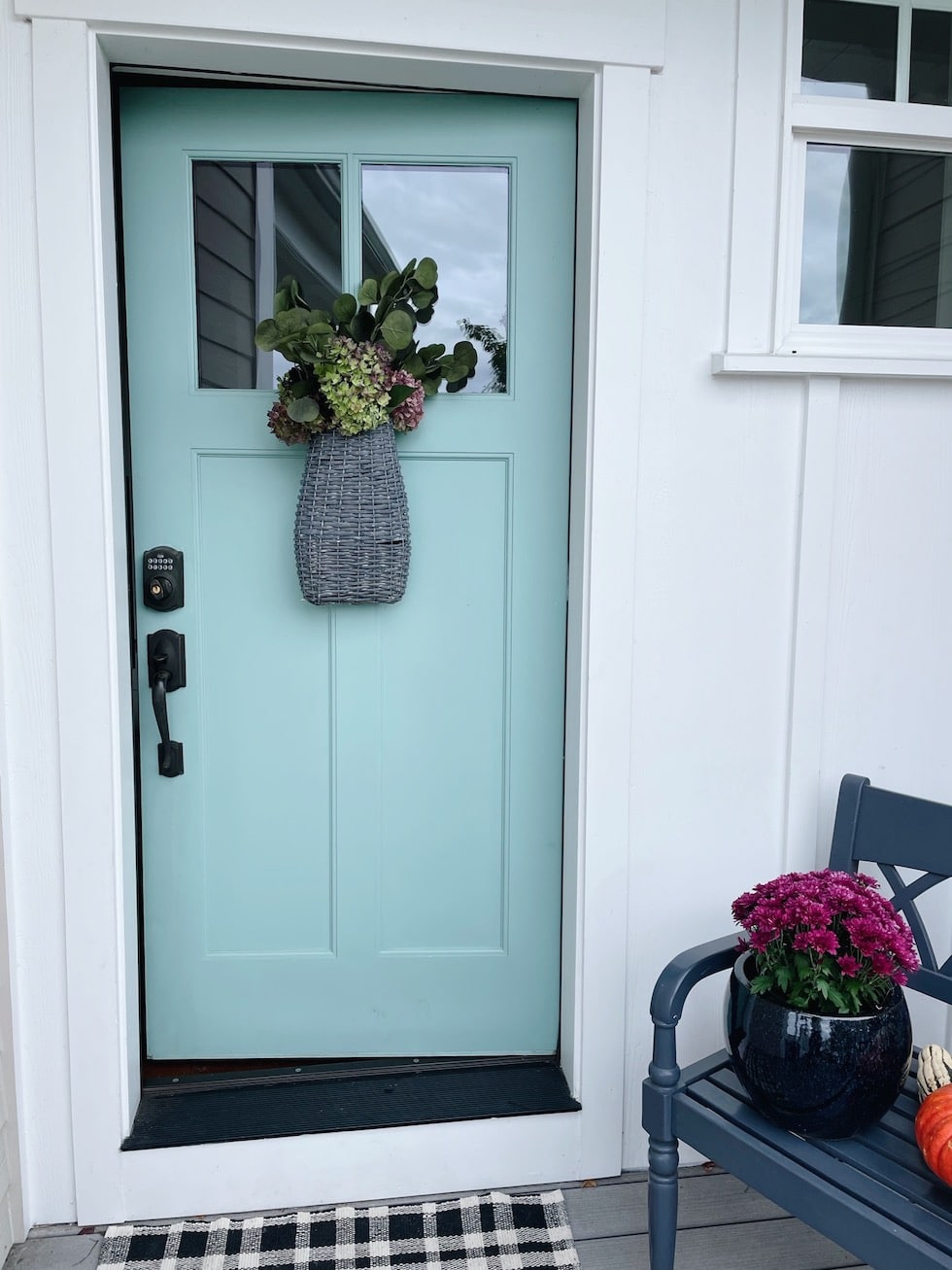 Sources:
Find more fall decor in my Cozy Fall Shop HERE.