I love to make our house smell cozy and festive (with essential oils) this time of year, but I also do proactive things like restock my wellness cabinet with my favorite oils and natural remedies (which we use year round) for health purposes. I have used Young Living oils and supplements for YEARS and am a BIG believer in their effectiveness. I've made a lot of changes in what we bring into our home over the past bunch of years and it's made a significance difference in my health.
Today I want to share a few tips along with a list of essential oils you need (or will enjoy!) this winter and why I love to have them on hand, plus a few favorite winter diffuser recipes to make your home smell cozy. I also want make sure you know about the big sale on some of the best winter oils and supplements have in your home!
GET READY FOR THE YL BLACK FRIDAY SALE + GRAB OUR FREE WINTER WELLNESS GUIDE!
Read on for a Free Gift (no purchase necessary) , a Gift with Purchase and a Sale!
Before I talk about the oils I recommend, I wanted to make sure you know that there is an incredible Black Friday sale starting TODAY (Monday) on some of my favorite oils, diffusers and supplements.
If you're new to oils or need to restock your "wellness cabinet" you'll want to go right now to create your FREE YL account (or reactivate it!). They have a brand new website that is so beautiful and easy to use! There is NO purchase necessary, but by getting a new or reactivated account set up with my referral or if you are an existing customer of mine, you'll receive our Dwell Well Collective FREE WINTER WELLNESS GUIDE!
So before you forget, just take a quick moment to create a free account or reactivate your account (THIS IS MY LINK, my referral number to use if you need it is 3731456). That's it! Easy. Remember, there is NO absolutely purchase necessary, but with an account you'll receive my free WINTER WELLNESS GUIDE, as well as our Dwell Well Collective education, private Instagram and you'll have access to the BF deals and more.
THE ESSENTIAL OILS YOU NEED FOR WINTER
Take a look at the diffuser recipe card for some wonderful winter oils and recipes that I love using as blends in the diffuser! I'm also sharing a list of must-have oils below with some of the reasons to love them and ways to use them. Many of these oils and a few other supplements and products are on sale so it's a great time to stock up, too!
GIFT WITH PURCHASE: Spend 100PV (it's about $100) as a new or reactivated customer on your YL order this week with my referral (3731456) and I'll send you a beautiful Thieves Household Cleaner Bottle Label and recipe cards to customize your winter cleaning routine.
Vanilla –
Young Living's exclusive Vanilla oleoresin has a pure, warm and cozy scent. Made from the beans grown in the northwestern region of Madagascar, it is uniquely extracted in a way to blend with other essential oils, unlike traditional vanilla extracts. Not only does it smell amazing, you can apply it to your skin & hair to help condition and moisturize. I pair vanilla with any of my favorite oils for instantly cozy diffuser blends, so it's a winter must have.
Christmas Spirit –
If you could only buy one oil to scent your home this holiday season, it would be hard to pare down my list of faves but Christmas Spirit is everything you imagine a holiday diffuser scent should be. Cozy, magical, and divinely festive!
Evergreen Essence –
Pine oil has been getting lots of attention in the news and in health circles lately, along with lemon and geranium. Pine and other conifers are grown and distilled at Young Living's Highland Flats farm! As they studied the current Evergreen Essence blend, it had many of those protective conifers already in it but it was missing some powerful hitters….so they re-blended the original version to include them. The new ingredients are listed on the website. It now includes Balsam Fir, Black Hills Spruce, Douglas Fir, Englemann Spruce, Fraser Fir, Grand Fir, Lodgepole Pine, Ponderosa Pine, Sublapine Fir, Western Hemlock, Western Larch, and Wester White Pine.
This oil blend will bring the clean, crisp smell of snow-draped forests into your home. You can also apply it generously when you'll be out in public, at gatherings, when you're going to be around a lot of people.
Stress Away –
Four words, friends. Vacation. In. A. Bottle. Stress Away will make you feel like you're on a tropical isle, relaxing in a hammock, sipping a pina even though you're really just at home on a winter's day. It is an ideal pick me up, the blend of vanilla with lime smells exceptionally fresh but still so cozy. Favorites ways to use this gem: Apply to wrists or back of your neck. Add 3 drops to 1/4c. epsom salt and soak away your troubles in the bath (Young Living also makes Stress Away bath bombs that are THE BOMB!). Diffuse with lavender before bed to promote a calming atmosphere.
Grapefruit –
Grapefruit smells so good all year round, but it brings an extra cheerful scent that is so refreshing this time of year. It helps combat the winter doldrums, so add it any of your favorite Christmas and winter diffuser blends or room scents for an uplifting mood. I love to blend it with Stress Away, and it's also a key ingredient in our Anthro Inspired Diffuser Blend Recipe! It can be used in skincare products as well as for weight management and more.
THE INSPIRED ROOM'S ANTHRO INSPIRED DIFFUSER BLEND:
5 drops lemon
5 drops lime
3 drops orange
2 drops grapefruit
2 drops northern lights black spruce
1 drop bergamot
(adjust drops to room size and scent preference)
Peace & Calming –
It does exactly what the name says. It brings a peaceful calm mood to a space. Our goldendoodle Jack loves this oil, it calms him right down when we put it in the diffuser or drop some on his bandana.
Thieves –
This oil blend is one of the most popular from Young Living because it's an effective immune system powerhouse! Thieves ALL the things! Everyone needs Thieves, especially this time of year.
Our family swears by the power of Thieves. My husband used to get sinus infections every fall and winter, but he hasn't had one since he started using Thieves daily a few years ago.
Diffuse it. Put it in the palm of your hands and inhale. Put it on the bottoms of your feet! You can even make some Thieves tea (it comes as a vitality oil as well) with honey and lemon! It's great for oral health too! It's known as the HEALTHY KEEPER! There is a whole line of cleaning and personal care products that use Thieves oil blend. It's amazing for cleaning – you can add a few drops to a bottle with a capful of Thieves Household Cleaner to power boost the cleaning power. Or use a few drops of Thieves + Lemon with baking soda to clean tubs and tile… it's so good!
Thieves also smells AMAZING in the diffuser. You can also create fun combos like Thieves + Tangerine to make a pumpkin spice diffuser blend.
Orange –
Orange essential oil is one of my favorites! It is SO versatile, it goes with everything! It has antioxidant properties, helps to clean out the digestive system, and contains the naturally occurring constituent limonene! Add a drop on your toothpaste to help keep your teeth pearly white! Great for digestive issues. You can rub diluted orange oil (with a carrier oil) on gassy baby tummies! It makes the most delicious chai tea with thieves vitality oil + copaiba vitality oil + orange vitality + splash of non-dairy milk… amazinggggg! Add a few drops in your water and is delicious in smoothies! But my favorite way to use it is to pair it with any other oil in the diffuser. It makes everything smell better.
Abundance –
So what's in this blend? Orange , Frankincense, Patchouli, Clove, Ginger, Myrrh, Cinnamon Bark, Spruce 😍
Abundance makes a beautiful "perfume" on your wrists or behind your ears. It also smells AMAZING diffused, a little goes a long way. ❤️
Raven –
This is a must have in our house this time of year for respiratory support. Apply a few drops of Raven to the chest. I like to diffuse it at night.
Lavender –
Did you know that Lavender is an Adaptogen? It helps your body adapt to its surroundings by increasing the body's ability to fight off stress and promoting physiological function. Lavender is often referred to as the Swiss Army Knife of Essential Oils – it's used for everything. Great for your skin, refreshing, calming, and gentle for the babies and kids!
Cedarwood –
Cedarwood is my go-to-sleep oil as it encourages the body to produce melatonin – which is needed for sleep! It's also wonderful for oxygenation – keep this with you in high altitudes or other times when you need to make sure you are getting enough oxygen. It is a key oil for promoting hair growth! It is also very high in sesquiterpenes – so good for the BRAIN and focus! Very calming and grounding.
Bergamot –
This citrus aroma is gorgeous. Known for being mood lifting and relieving stress, this is the perfect oil to add to your diffuser this time of year. I also love to use it on my wrists. A couple of my favorite combos to diffuse Bergamot with: Bergamot, Jade Lemon and Northern Lights Black Spruce. Bergamot, Frankincense and Patchouli.
Did you know that Bergamot is responsible for the distinctive flavor of Earl Grey tea? Yep! As a vitality oil (which means it's labeled as a supplement) it is a good one to add to your teas (or wine) for some added flavor.
Purification –
This blend is made up of 6 oils for the ultimate must haves.
This oil blend is the best weapon against odors. It creates a refreshing, bright scent! A few ways we love to use it, add drops to your laundry to give your wash a boost in scent, add a few drops to your wool dryer balls and toss in the dryer to freshen up your laundry! Place a few drops on cotton balls and stash them wherever necessary: the car, closets and drawers, air vents, or shoes. Use in the car with a diffuser clip to eliminate lingering scents of fast food trips or sports carpool. Create an on-the-go air freshener with a spray bottle, distilled water, and Purification. Keep it in your bag to freshen up offices, public restrooms, hotel rooms, and cars. It's also good applied to the throat when you're feeling under the weather.
Citrus Fresh –
This oil is a blend of many of our citrus oils and spearmint, so there is a subtle minty aroma with the citrus. It's gorgeous. It's a happy oil, diffuse this blend to lift your spirits on a dreary day. I love to use it diluted with water in a spray bottle as a room freshener. Also when diffused, this oil helps to open up the creative thinking part of your brain. Citrus Fresh Vitality is a wonderful supplement to add to water to help flush toxins out. If you're doing a cleanse, mix Citrus Fresh and Ledum in a bottle, put a roller top on it and rub over areas where you store fat. I haven't tried it myself, but I know others who swear by it!
RC –
I LOVE TO BREATHE. Don't you? A drop of RC on the chest with carrier oil, or in the diffuser really helps relax and calm the breathing process, so this oil is an absolute must in our arsenal.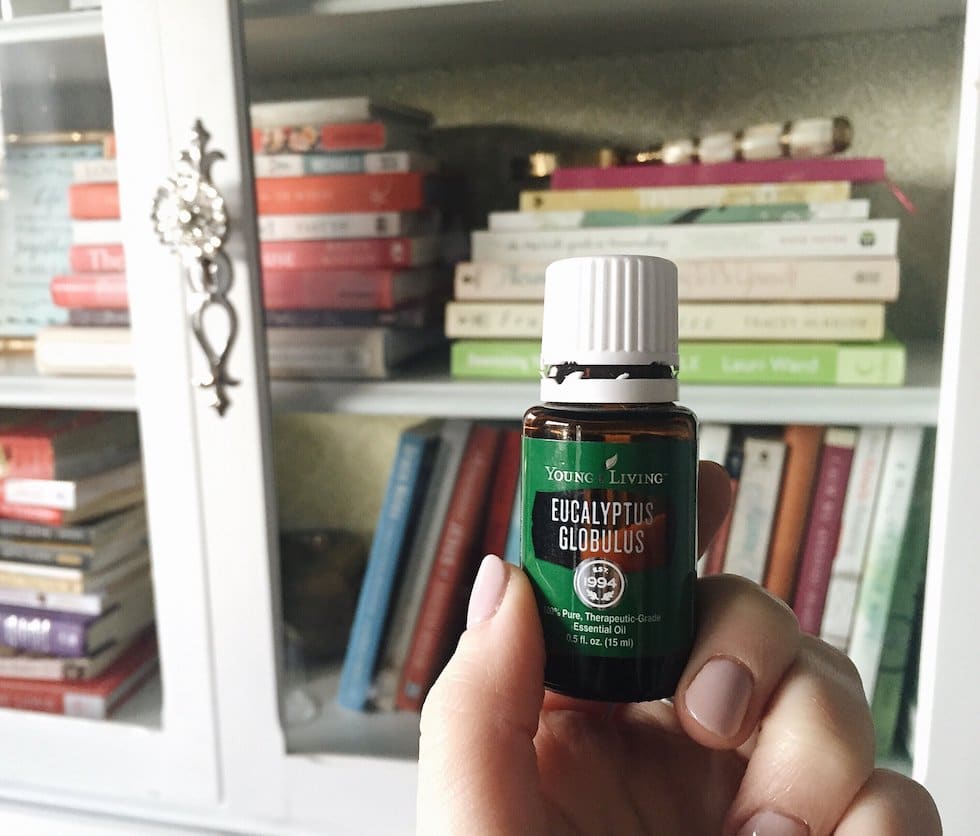 Eucalyptus Globulus –
This one is another staple oil to have year round – but especially during times when we need to breathe a bit more easily. Happy, healthy lungs!
If you ever wonder how to use specific oils or which to use for particular needs, of course I recommend you consult with your own trusted physicians or naturopathic doctors, but I also keep trusted reference guides on hand to do some research on ways to feel our best!
Lemon –
Lemon is a powerhouse, that's for sure! It can be used in so many ways, from health to cleaning and it's a natural alternative that works like a charm to remove crayons, gum, stickers, or grease from surfaces.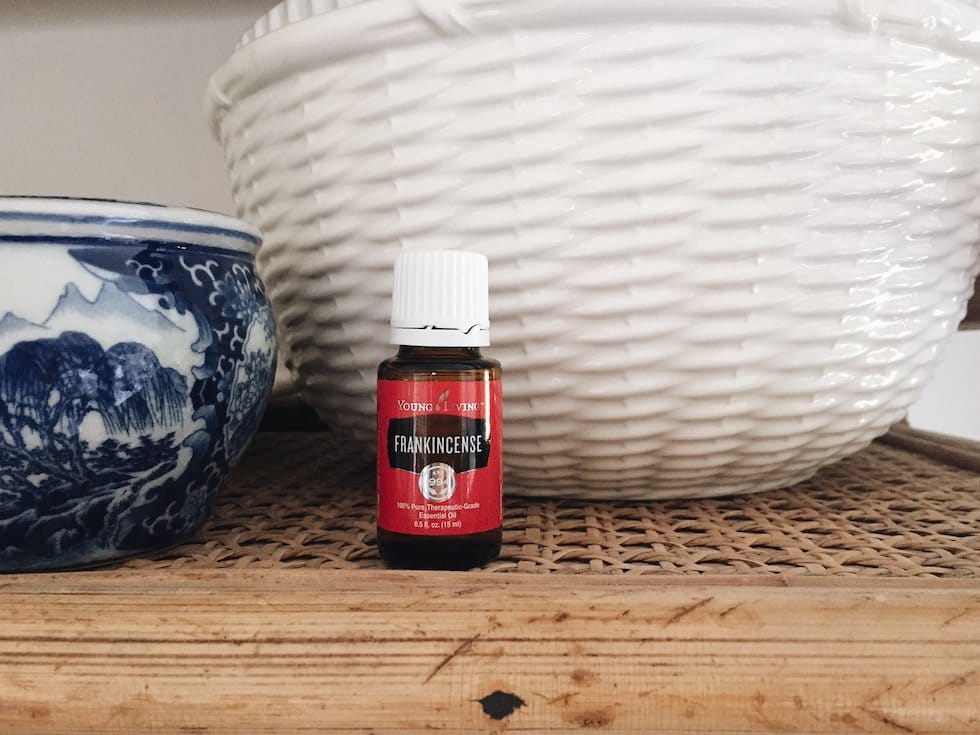 Frankincense –
Who loves glowing skin? Make yourself a Glow Serum. Add 10 drops of Frankincense with 5 drops of any other oil great for your skin (Manuka, Tea Tree, Blue Tansy, Rose or Lavender) to a dropper bottle or roller bottle and top with jojoba oil. Apply to fine lines nightly.
Frank, as we affectionately call this oil, is also amazing for sleep, relaxing the brain, calming anxieties (I drop a bit of Frankincense Vitality under my tongue and it really relaxes me when I'm feelingly overly stressed) as well as immune and cellular support. It is a staple in our wellness cabinet.
Valor –
Everyone should experience Valor for themselves! Snag a bottle and see why it is so cherished and valued by so many of us. It is AMAZING for sleep. Roll this on yourself during times of very high stress. Great in muscle blends, and so relaxing to sore muscles. SO, so good for the mood…it's one of our first go-to's when we feel anxious or overwhelmed. The way scent can impact our emotions is so cool!
Valor is a deep blue color, so it makes the prettiest perfume. We like combining Valor + Stress Away (about 15 drops each) + fractionated coconut oil into a perfume roller bottle. Smells amazing and is so calming. We love giving this as gifts!
Peppermint –
So fresh and uplifting in the diffuser – perfect with any blend! Great for occasional head tension and I love it for car rides or when my tummy is a bit rumbly.
20% off Lavender Lip Balm, and CinnaMint Lip Balm
Besides oils, there are so many products I keep on hand for the winter. Lip balms are a must for cold dry weather! I use them instead of lipsticks most days. One of our kids swears by lavender lip balm for keeping cold sores away.
20% off Inner Defense –
We call this supplement the first responder in our house. When someone needs some immune support and ALWAYS when we travel, we grab this immediately. This supplement contains Oregano, Clove, Thyme, Lemon, Lemongrass, Eucalyptus Radiata, Rosemary and Cinnamon. It's basically like Thieves but with Oregano and Lemongrass added in. So the power of Thieves and then some. I take it with food any time I feel a little something coming on and it gets to work.
20% off Life 9 –
Everybody can benefit from Life 9 and probiotics! Gut health is so important. I take Life 9 consistently, every single night. It makes a huge difference in my health. and this is one supplement I would never be without.
The Aria is known the world over as the Queen of all Diffusers. During the Black Friday sale, you can get a white one on sale!
BLACK FRIDAY GIFT FROM ME WITH PURCHASE:
GIFT WITH PURCHASE: Spend 100PV (it's about $100) as a new or reactivated customer on your YL order this week with my referral (3731456) and I'll send you a beautiful Thieves Household Cleaner Bottle Label and recipe cards to customize your winter cleaning routine.