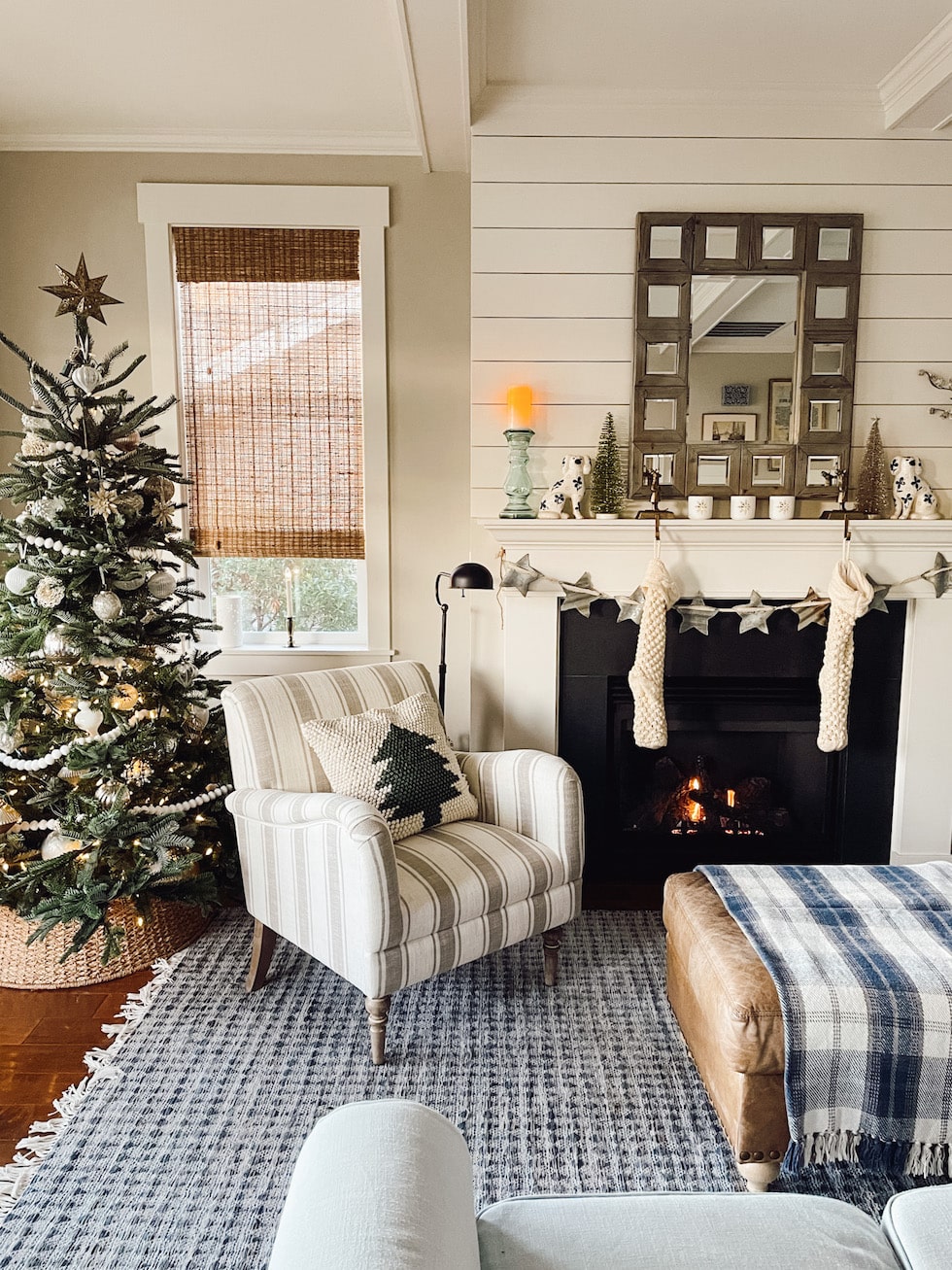 We set up our Christmas tree for the first time since we've lived in our new home and knew immediately we needed new chairs. Ha! We had planned to swap the Ikea Ektorp chairs out eventually, but we thought we'd wait until after the kitchen remodel to look for something new. And that's where the tale of our striped armchair begins.
Many of you noticed something changed in our living room in the past couple of weeks, so I thought I would explain. You probably remember that we had just bought new slipcovers for the IKEA chairs that were in the house when we bought it. They were comfy enough so we thought we'd keep them for awhile.
I like taking my time when we move into a new home so we can figure out how we actually live in it and how different rooms feel in every season before I make changes or design decisions. Usually I'd say Christmas isn't the right time to evaluate how crowded a room feels, but in this case, it's what helped me to make a design decision I'm happy with.
In previous homes we would often just move the furniture around to make room for a tree. Probably most people do! But in this house, there was absolutely NO place to move those chairs to. Small home people probably understand what I'm saying. Our house is cozy and compact so we can't just move larger things elsewhere very easily HAHAH!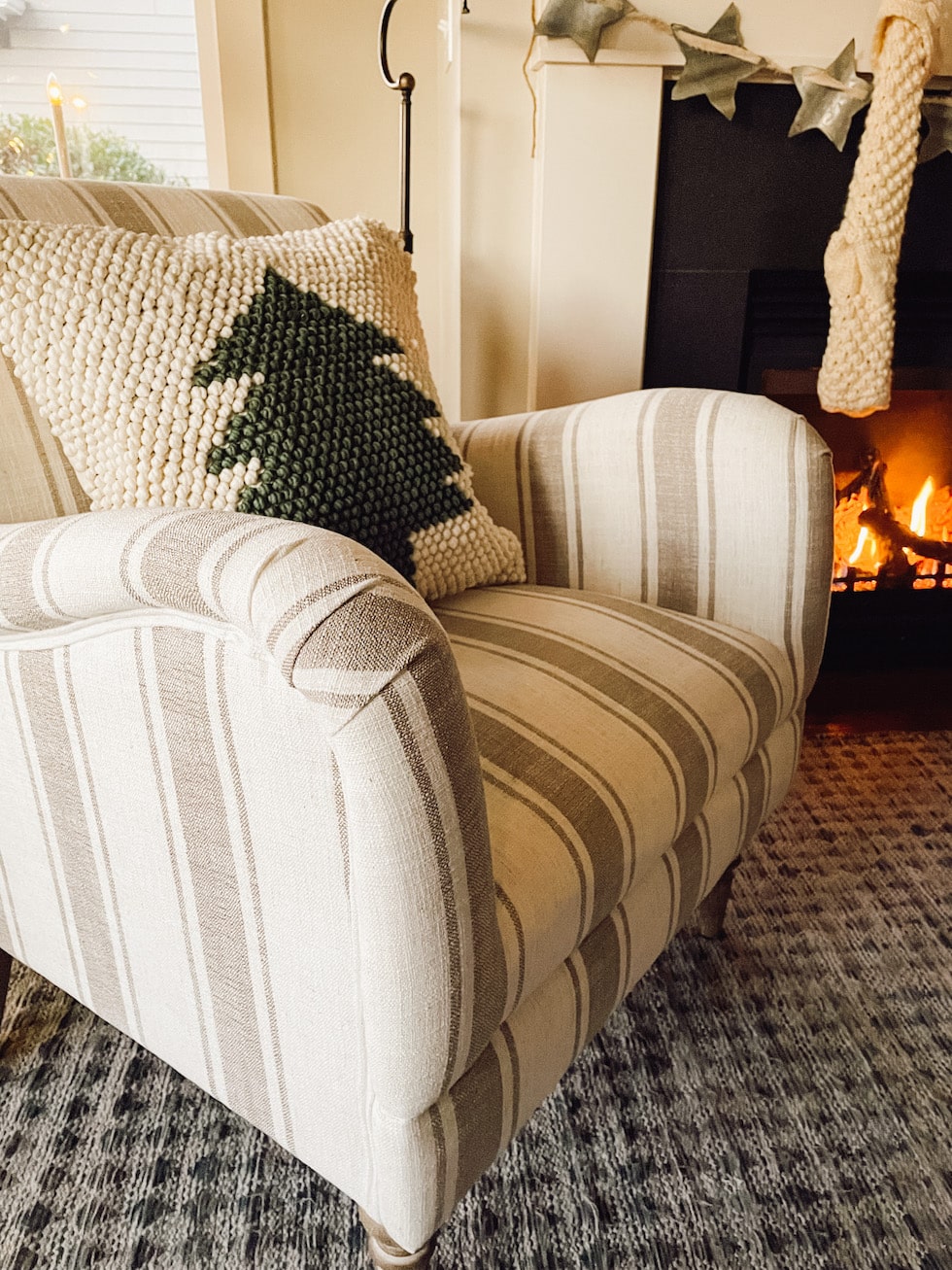 Once we settle on the right spot for something we love, it's probably not going anywhere. :)
Last year we had just moved in and we didn't even try to set up the big tree. It was clearly not going to fit. But a couple of weeks ago we decided to try it, just in case. Right away I knew that I loved it here. I would probably want the tree to go there every year.
Decision made.
Often all you need is ONE key decision in a room for the rest to follow. It wasn't just about making room for a tree we will only put up once a year, it was about how we wanted to feel in our home in every season. The Christmas tree is important. But this corner had always felt a bit crowded to me with the chairs we had, so seeing the tree in here just confirmed what we needed.
It felt good to be confident in a design decision for this room, even though we weren't planning on making a change so soon! But once we decided what wasn't going to work here, other decisions would become easier.
Inspiration struck for what to do when I spotted these cute chairs online. I loved the neutral stripes (there were other color options too), they seemed to be a good scale for this room, and they were affordable. I decided it was worth the risk to order one. It's so hard to know when you order furniture online. But since I could get it delivered right away, we would know soon enough. And if I didn't like the chair after seeing it, I could return it. If I liked it but changed my mind later about what I wanted here, I would be able to use it in place of the third IKEA chair which is still upstairs. Since it didn't have to be permanent, so it felt less risky to try it.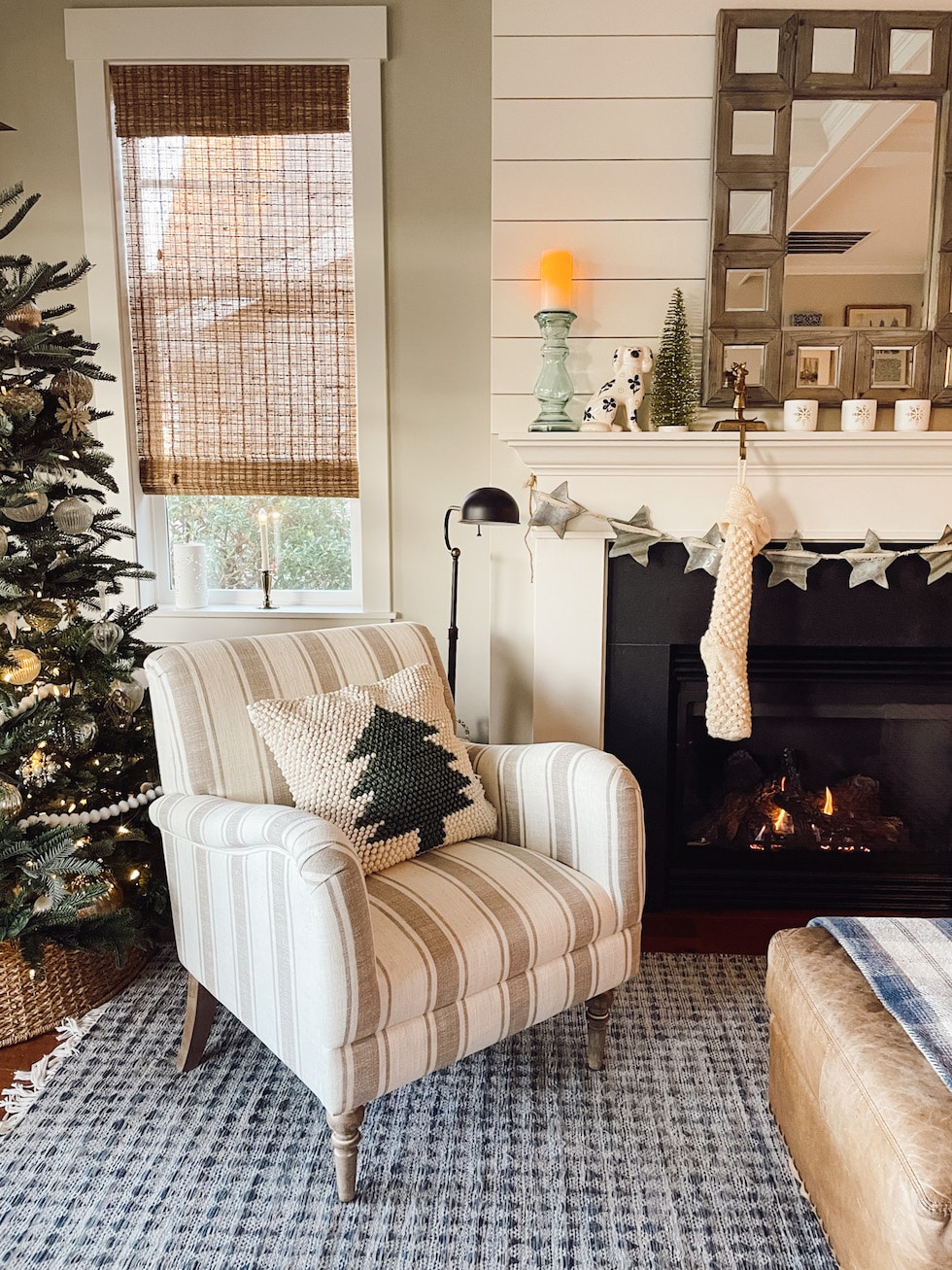 Turns out, we LOVED the chair! Even more than we had expected. It's super cute, it's the perfect size for the corner (and it's not too tiny — it's actually a good scale) and there's enough space behind it for the tree! Happiness. Merry Christmas to me. The smaller arms work well in this little space and the chair is not too deep or wide. Also, having legs on the chairs (vs a skirt) helps the room breath a bit more (plus they are an adorable style, too). And it's comfy enough for conversation or reading by the fire and can be moved around the room much more easily than the IKEA could.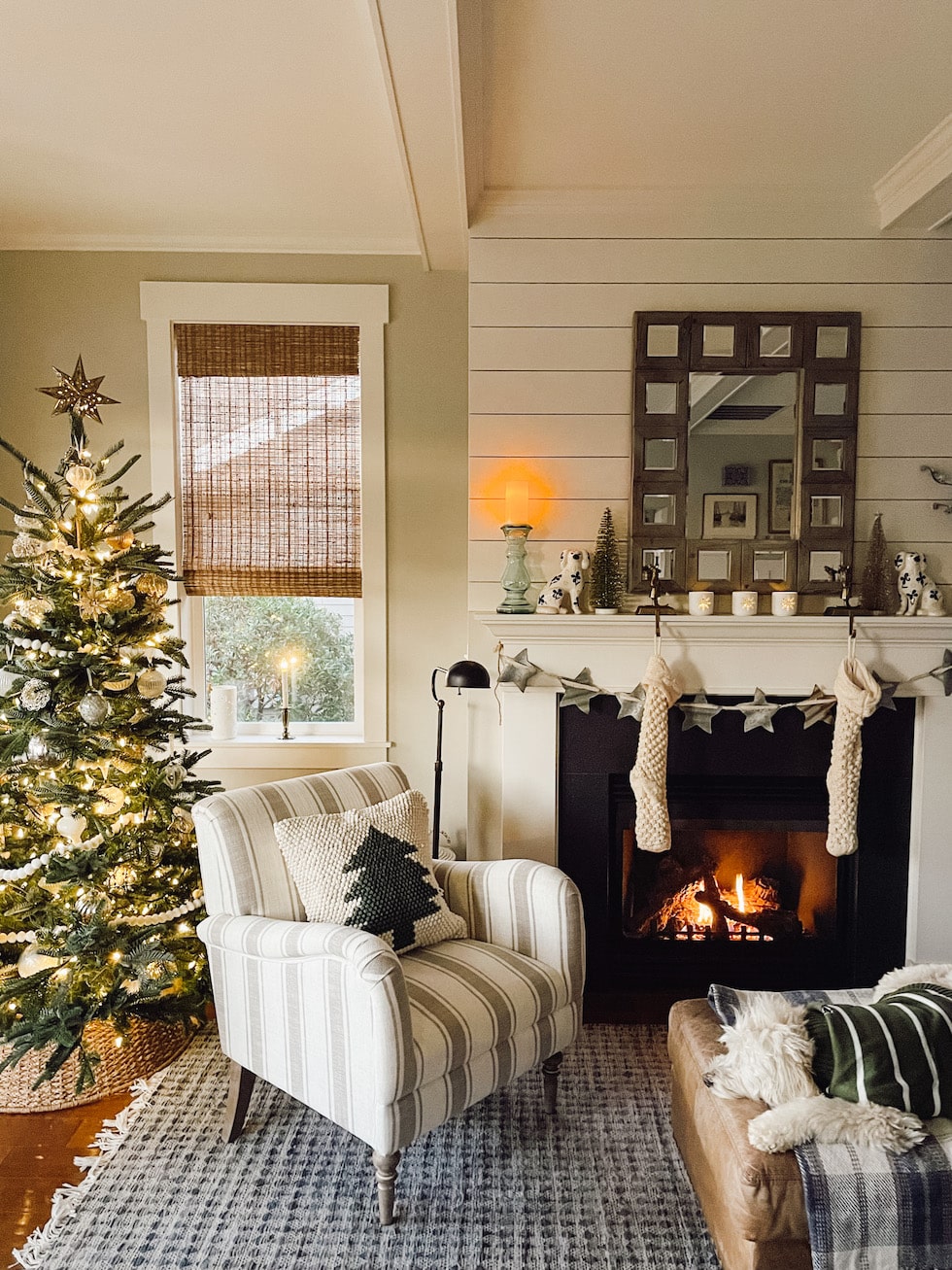 Once we sat in it and all agreed we loved how it felt in the room, I immediately ordered a second matching chair! It was a win win all around. We feel like we are always playing 'musical chairs' in our family, but it makes me happy when we can use what we have or pass things down!
So, that is the tale of how our Christmas tree led to a design decision which led us to these striped chairs!
Recent post you might have missed: 7 Simple Ways We Made Our House Feel Like Home (in the first year!)
Find more sources from my home here.