Get the look of our kitchen! Click the thumbnails below for sources.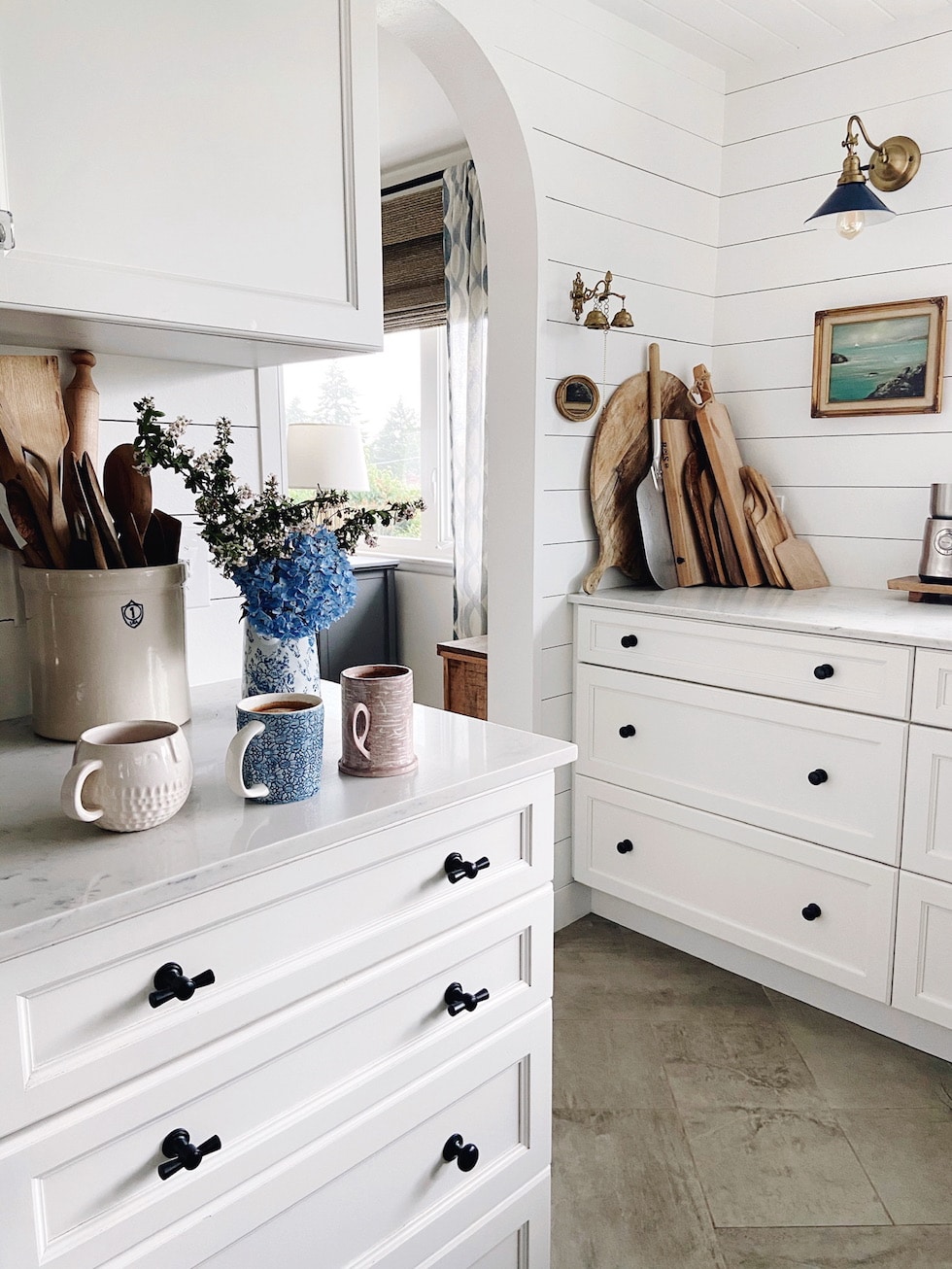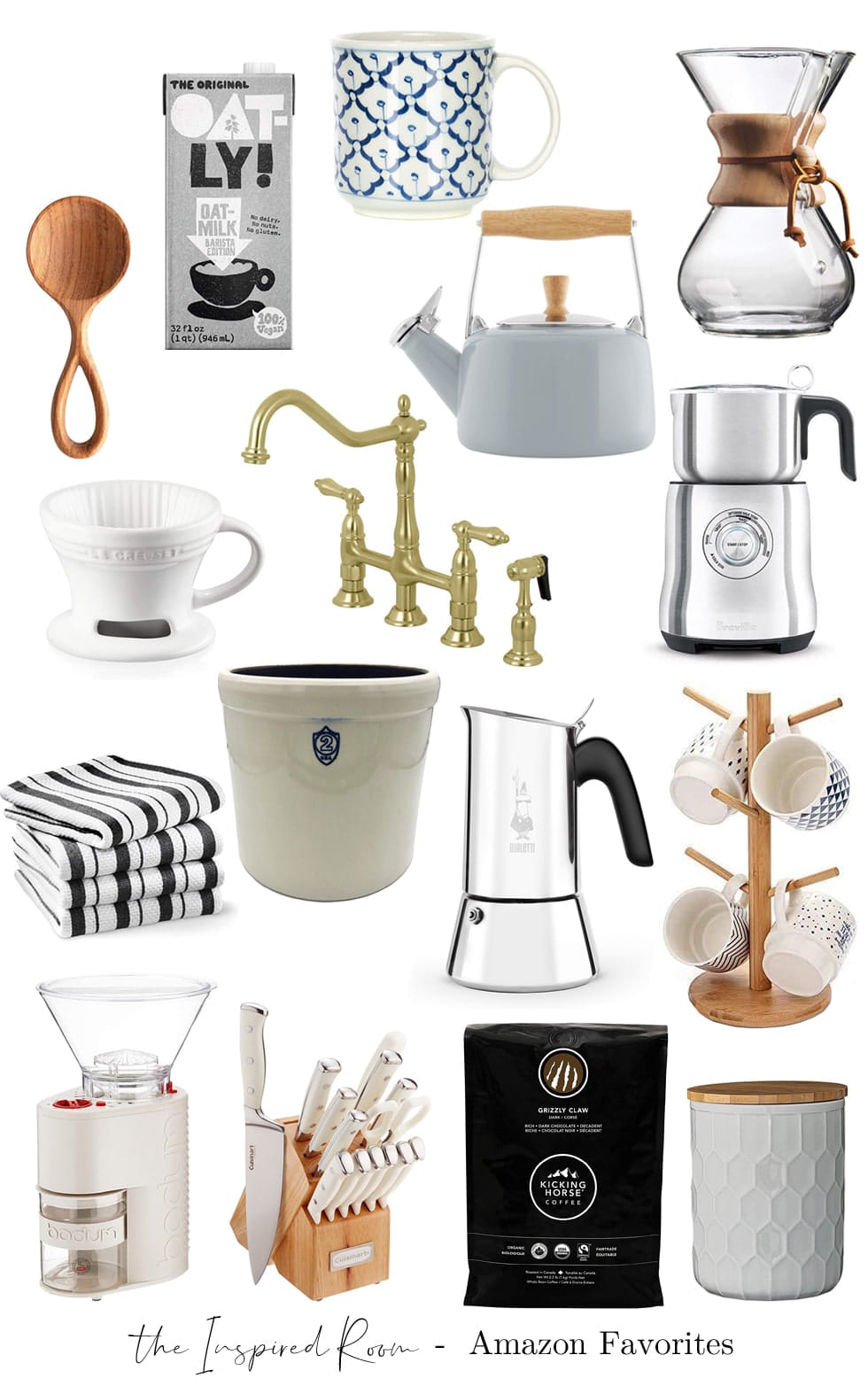 Click HERE to shop my favorite Amazon kitchen and coffee tools
Sources for above graphic: Milk Frother // Hand Carved Wood Spoon with Handle // Blue and White Mugs // White Coffee Bean Grinder // Kicking Horse Coffee Beans (one of our favorite blends) // Stoneware Crock // Chemex Glass Pour Over Coffee Maker // Oatly Oat Milk // Glass Coffee Cups // Wood Mug Tree // White Ceramic Pour Over Coffee Cone // Wood and White Knife Set // White Kitchen Canisters with Bamboo Lids // Stainless Steel Stovetop Coffee Maker// Black and White Kitchen Striped Towels
Click here for ALL of my kitchen details, tour, sources, and FAQ!