Click the thumbnails below for details!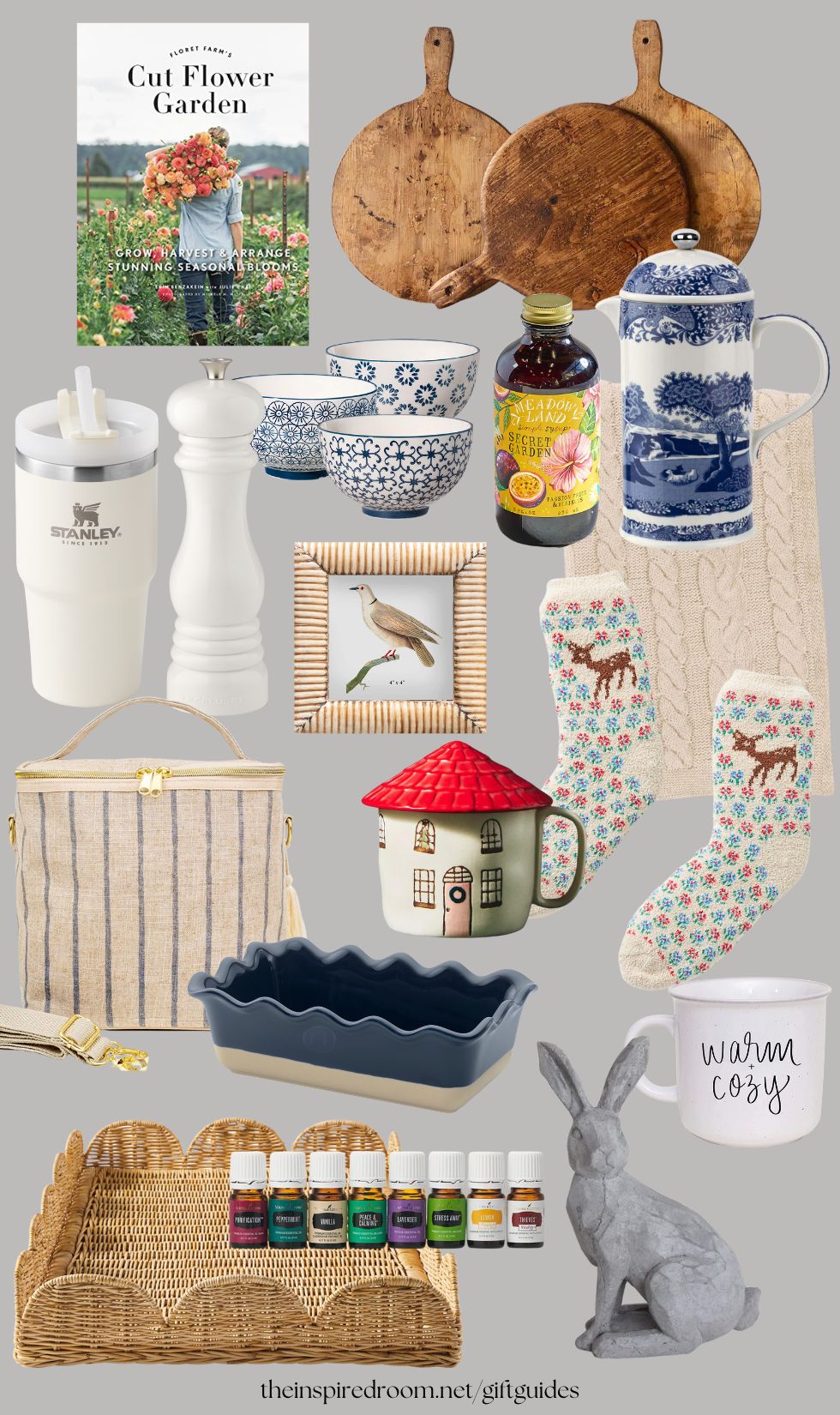 Sources for above:
Cozy Home Mug // Scallop Tray // Cut Flower Garden Book // Hand Carved Bone Frame for 4×4 art // Blue and White Ceramic Bowl Set of 3 (I have the mug versions of these!) // Small Wood Bread Boards (these have been a TIR reader favorite for a long time!) // Stanley Quencher Tumbler (people have been raving about these online, I might need to see what all the fuss is about!) // White Le Creuset Salt and Pepper Mills// Scallop Woven Tray (or this one is similar and slightly less, both a splurge but a beautiful special gift!) // Ceramic Ruffle Loaf Pan (color options) // Secret Garden Simple Syrup ("perfect for cocktails, mocktails, coffee, sparkling water, baked goods, and beyond", they also have this set of 4 mini simple syrups with more flavors) // Blue and White Cafetière // Warm and Cozy Mug // Gray Ceramic Bunny Figurine // Cozy Deer Socks // Chunky Cable Knit Reversible (color options) // Insulated Lunch Bag (I gave these to Kylee and Courtney as gifts a few years ago and they use them SO much! Perfect for packing a picnic lunch or taking on day trips to keep food or drinks cold. They're also the cutest little bags to bring treats to a party in. They have a long strap for carrying and a pocket on the back you can keep cutlery in.)
This new aroma oils set is wonderful for a naturally healthy and happy home. There are so many ways to enjoy these oils! They're from YL where I get so many of the toxin free products I've used in my home for over 8 years and highly recommend (learn more here).
^^ Pin the graphic above to save for later! ^^