Click the images below for details!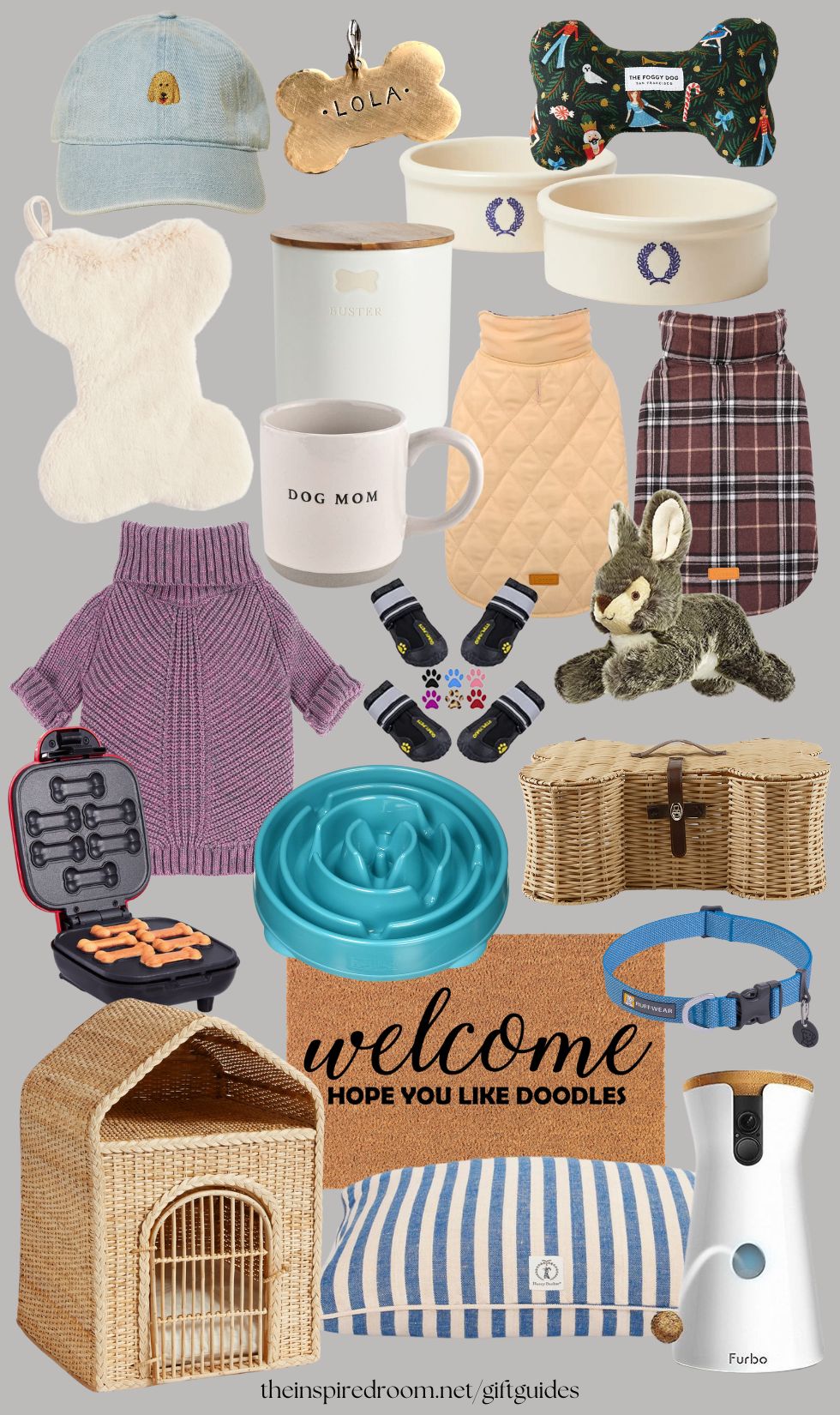 Sources for above:
Dog Mom Mug // Brass Dog Tag // Bunny Dog Toy (we have this one and more from this brand!) // Farmhouse Dog Bowls // Dog Collar (this is the exact one we have for our doodles Jack and Lily, it's lightweight and sturdy) // Stoneware Treat Canister(personalizable!) // Knit Dog Turtleneck (color options) // Faux Fur Pet Stocking // Vintage Stripe Pet Bed // Handwoven Rattan House Shaped Pet Bed // Nutcracker Squeaky Dog Toy // Mini Dog Treat Maker // Hope You Like Doodles Doormat // Furbo Dog Treat Tossing Camera // Slow Feeder Dog Bowl(we got this for Jack because he was eating too quickly, it helps a lot!) // Embroidered Dog Hat (lots of colors and other options) // Waterproof Dog Boots (Jack and Lily have these!) // Bone Shaped Dog Toy Basket // Waterproof Reversible Plaid Jacket
Pin graphic below to return later!