Essential oils are life-changing and can be the gift of joy and wellness to your home. Treat mom (or yourself!) to one of these special Mother's Day gifts. These sets include high quality essential oils from Young Living, the 25 year leader in this industry. You won't find a better gift! I trust Young Living and just know the special woman in your life will love them, too.
Here are the gift options I recommend and how to order:


1). Give mom the gift of an amazing diffuser and essential oils set.
Don't settle on just any essential oils! They are not all the same. To get the incredible benefits of these oils, you definitely need high quality which Young Living offers.
To order her everything she needs to get started (and get $25 cash back from me through Mother's Day on a Premium Starter Kit order), CLICK HERE and select the Premium Starter Kit. 
This kit comes with 11 oils (an amazing set!) and your choice of the available diffusers. They are all great diffusers, so you can't make a wrong choice. The Aria (pictured below) is a favorite because it is a lovely wood and glass design, plus it plays music and has a remote control. The Rainstone Diffuser is another beautiful choice made of clay and it comes with a remote as well. The Dewdrop is the most affordable option and a great one to start with, too!
*Update*: This month only (May) new members will also receive a FREE 15 ml bottle of Tangerine with their Premium Starter Kit, totaling up to 12 oils!*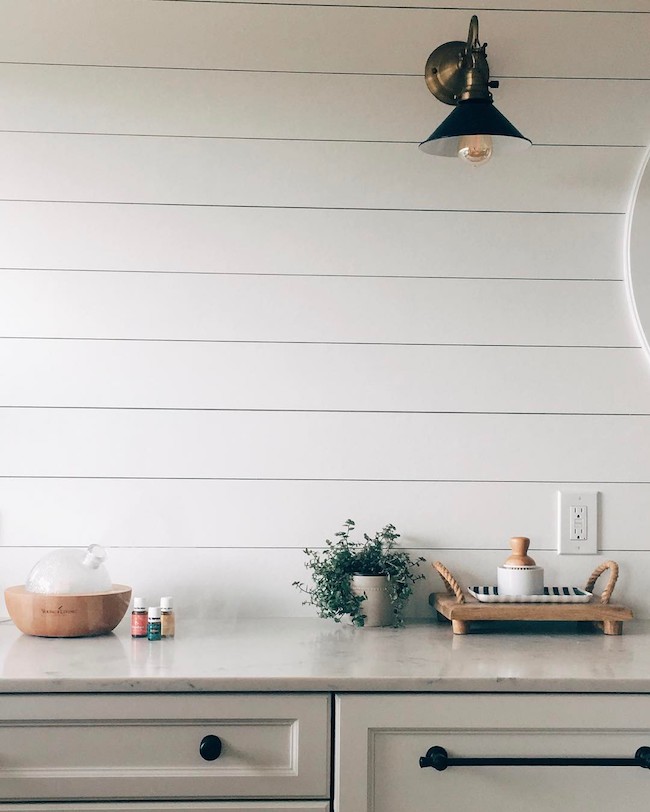 I recommend the Premium Starter kit because it is not only the absolutely best deal on a quality diffuser and the perfect set of starter oils, but it gives mom (or anyone!) a wholesale membership so she can buy additional products any time at wholesale prices.
CLICK HERE and select the Premium Starter Kit. Make sure the number 3731456 appears in both the "Sponsor ID" and the "Enroller" fields when you order so I can help your mom (or any special lady) once she gets her kit! There are NO fees, NO auto-shipments and NO selling required!
Once you place the order, send us an email at [email protected] to let us know you ordered the Premium Starter Kit gift! We'll not only personally send you the $25 back on that kit, but we'll keep her new essential oil kit a surprise if you'd like (just let us know in the email). Once she receives her kit, you can rest assured we'll take good care of her!
You can use mom's name and address to set up the order and ship directly to her, but if you want it to be a surprise, put your email address. You can easily change her account email later. Be sure to send me an email so I know you've purchased this as a gift!
As a wholesale member, we'll send mom an email and snail mail resources to make sure she knows what to do with the kit. We are here to offer her all the support she needs to get all the benefits of her new oils. If she's on Facebook, we'll even invite her into our private education groups so she'll have a convenient place to ask all of her questions. If she's not on social media, no worries! We'll reach out and see how we can help.
You can add any of the gift sets below to her Premium Starter Kit order Premium Starter Kit order and you'll get wholesale prices on anything else, too. Simply add the additional items you want to your cart before checking out.
NOTE: I do recommend the Premium Starter Kit mentioned above since it is really the best deal, but if you decide it isn't the best choice for you, you can still give any of the gift options separately below.
**Scroll to the end of this page for instructions to order wholesale or retail gifts without a Premium Starter Kit.**
Additional gift ideas:
2) BEAUTY DIY BOOKLET GIFT SET (#20231)
Includes:
Beauty DIY Booklet
Cedarwood 5ml
Lavender 5ml
Cosmetic bag with slots for essential oils
Add this gift set to your Premium Starter Kit order, or scroll to end to get other ordering options without the kit.
3) ESSENTIAL OIL BASICS GIFT SET (#19281)
Includes:
5-ml Thieves® essential oil blend
5-ml Lavender essential oil
5-ml Peppermint essential oil
Essential Oils 101 booklet
Pretty Gift Box
Add this gift set to your Premium Starter Kit order, or scroll to end to get other ordering options without the kit.

Other order options without a Premium Starter Kit:
Wholesale: If you want to order a gift above at wholesale, but don't want the Premium Starter Kit, you can click HERE and select "Basic Wholesale Kit" ($45, includes the wholesale membership, samples and two oils, but does not include the set of 11 basic oils or the diffuser).
Then simply select any gifts pictured above to your order and you (and mom) will be able to receive wholesale prices. The product numbers are listed for your convenience in finding the products. Note: the basic wholesale kit does not come with the $25 cash back offer or the diffuser and 11 essential oil set, but it will provide the wholesale benefits.
Retail: you can absolutely order anything you see above or on Young Living's website at full RETAIL prices without the wholesale option. Keep in mind that only our wholesale members receive the benefits plus the invites to the educational Facebook groups, so if mom would enjoy the lower prices, community, and all the support we offer our wholesale members, I'd still recommend the premium starter kit or basic wholesale account. Start your retail order HERE.
. . . . . . .
You can place orders with either of these two links:
Wholesale orders (best deal, no membership fees, no selling required)
Retail orders
Email us at [email protected] after you place your order to let us know you purchased a gift and/or to claim your $25 cash back on the Premium Starter kit!