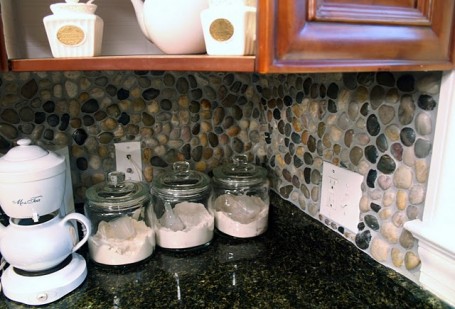 DIY Garden or River Rock Stone Back Splash
If you yearn for a more rustic, craftsman, natural style back splash, this just might be the project for you!
I think it looks fabulous and seems completely doable, even for DIY incompetent people like moi.
This back splash is by The Stories of A to Z, and she has the whole DIY stone back splash tutorial for you on her blog! Check it out!