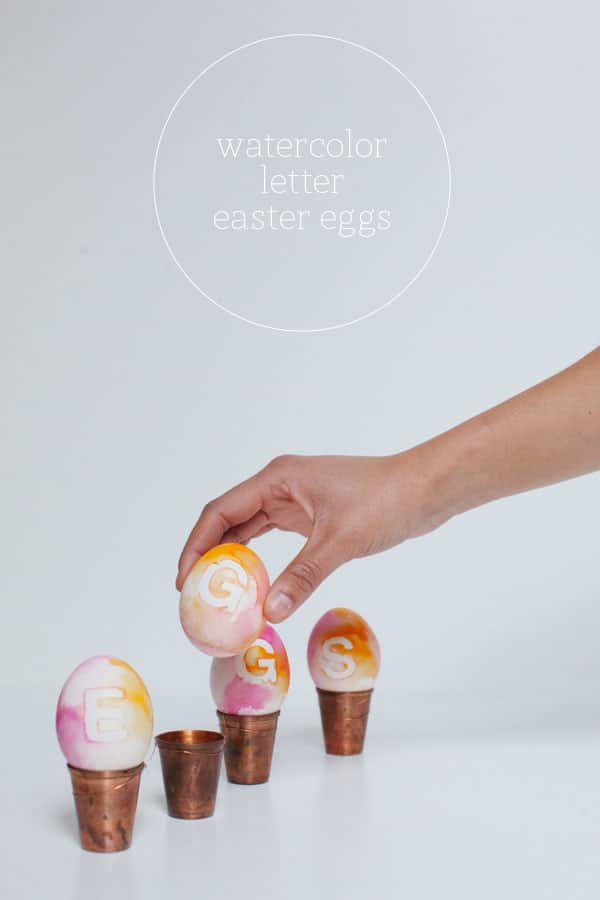 These little watercolor Easter eggs are so adorable!  Love!
Check out the DIY tutorial at Oh Happy Day!
These Watercolor Letter Easter Eggs aren't only cute and easy to make, they also make a great place card holder. Display them at your Easter Table or hide them around for friends to find and piece together a secret message!  via Oh Happy Day

 Looking for more ideas? Browse more Easter DIY projects from bloggers here!