Last year, I wrote about the concept of wabi-sabi.
A brief definition:
Pared down to its barest essence, wabi-sabi is the Japanese art of finding beauty in imperfection and profundity in nature….It's simple, slow, and uncluttered-and it reveres authenticity above all.
At the time that I wrote about this, I was spending the summer at my family's cottage and I was inspired and transformed by seeing around me all the beauty that cottage living brings. It's simple, basic, no-frills, imperfect living. There are dents in the heirloom furniture, scuffs on the floors, things mismatch all around the cottage.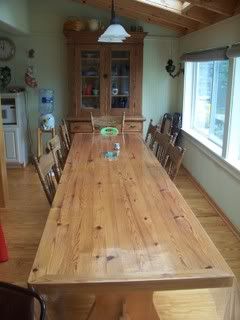 I resolved when I left there to come to my year round home, that I wanted to infuse that same inspiration into my home. I wasn't going to walk around denting furniture or purposefully wearing things out, but I was going to appreciate my home for all it is and all of it's imperfections. There are so many benefits of embracing imperfection at home.
If you are willing to see the beauty in imperfection, it's immediately possible to be more gracious of yourself and your flaws. If you can let the little things go, see the every day wear and tear of living an authentic life at home and your house shows it, you're setting the tone for how others see you and how you see yourself – as comfortable, real and perfectly imperfect.
We all know nobody is perfect, but it's easier to see when you are willing to not only show it and admit it but to embrace it about yourself. If you love your home for all of it's imperfections, so will others. Everyone wants a comfortable place to sit and enjoy a cup of tea with a friend or curled up with a loved one watching a movie while eating popcorn. Making a home comfortable and inviting is far more important than making it perfect.
Another benefit to embracing imperfection in your home is that it opens doors to showcase wabi-sabi. Pick up items from flea markets, thrift stores, or yard sales and show off their time worn authentic imperfection with pride – in how beautiful they are and in not spending an arm and a leg for them.
Allow yourself to enjoy your home not in spite of it's quirks and flaws but because of them. A home is for enjoying, living, loving, laughing. And all of those things are easier when you're easier on yourself and love where you live for being perfectly imperfect.
Photo credits:
Country Living
Country Home
Remodeling This Life
______________
Emily blogs at Remodeling This Life about simple and frugal living. She downsized her life to move across the country and buy a fixer-upper with her husband, two kids, and two dogs. Emily loves writing, running and eating ice cream. Sometimes she doesn't leave any for anyone else.
Check out the guest post today over at my sweet friend Nester's Nesting Place!  Remodeling Guy will be visiting The Inspired Room next week!