My husband and I are in love with this house. It is up on Queen Anne Hill in Seattle. It is just like a big old beautiful family house that you wish was passed down through the generations to you. And it would be nice if an inheritance came with it that covers all the maintenance, yard work and upkeep. As long as we're dreaming.
It was really hard to take photos of it because of the privacy hedge and trees. I just wish I had been brave enough to sneak over the barriers and show you how awesome it was! But you can probably guess that it was amazing.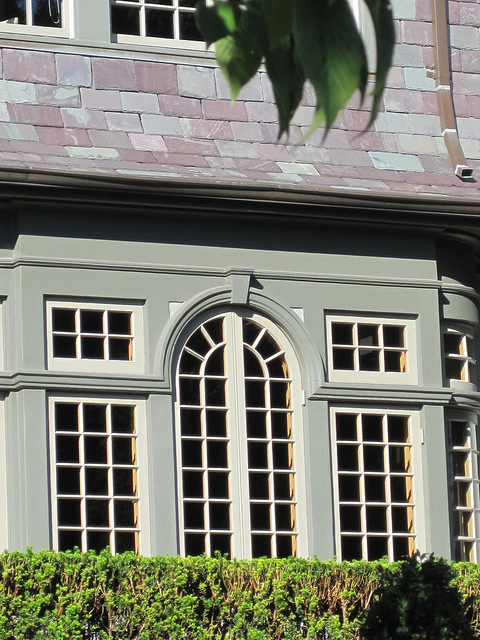 I really wondered what was in that room with the gorgeous big window. Look at how amazing their roof is too!
This is the street out in front of that house. You can see why Drive Bys can be challenging. You can't always just "Drive By" a house like this. To really show off these lovelies you'd have to pole vault yourself over the shrubs and hope nobody notices the commotion.
The trees are really huge and hide the whole right side of the house.
The front entry area was really cool but it was impossible to photograph. Guess they probably like it that way.
Thank you for being a part this series! Your participation and contributions in the comments have been so awesome.
For the entire series links, click the 31 Days Button below!
Find the rest of the 31 Day girls here.
What fallish thing are you doing Sunday afternoon?