I love a cute, romantic or otherwise charming garden shed that could easily be used as a little summer house (a garden structure used for relaxation in warm weather) in the backyard! I'm not sure why I love them so much, but I just do. I have been dreaming of a little garden escape in my own backyard for quite some time.
Since we have a new house without trees or much landscaping, I'm in need of ideas for camouflaging the view of our neighbors. While trees will definitely be in the plans over the next few years, I'm also thinking about a garden shed. Not only would it be practical for garden storage or a dreamy backyard escape, but it could offer privacy and give our yard a little more structure.
Here is a round up of some pretty summer house inspired garden sheds! From yard tool storage to a backyard guest room, check out these out and tell me your favorites.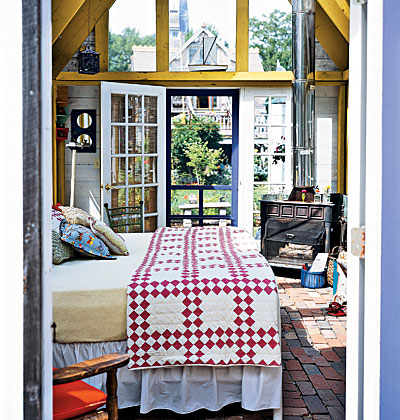 via My Home Ideas
This bedroom shed is awesome, can you imagine waking up in a room like that? It would be like a vacation in your backyard!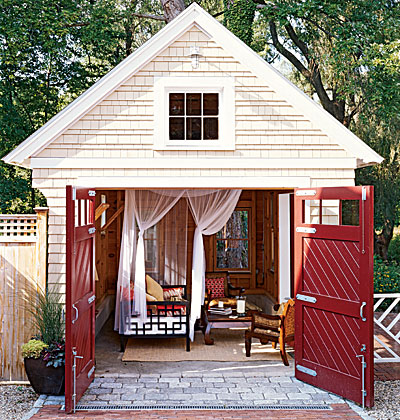 via My Home Ideas
Or what about this one? Open the double red doors and voila, your guest room awaits!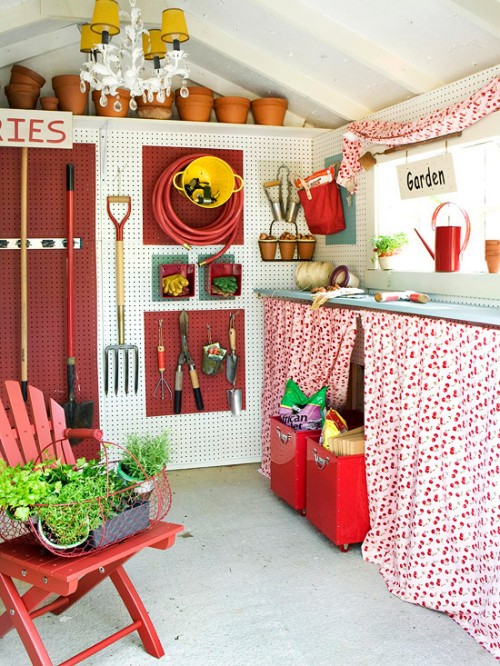 This would be a dream! Yard and garden tools organized and at the ready for potting plants and other outdoor projects, all in a prettied up shed with a chandelier? Yes, please!
I die. That garden shed above? Impossibly adorable. Can you just picture having a garden party with THAT in your backyard? I dare say that would be quite awesome.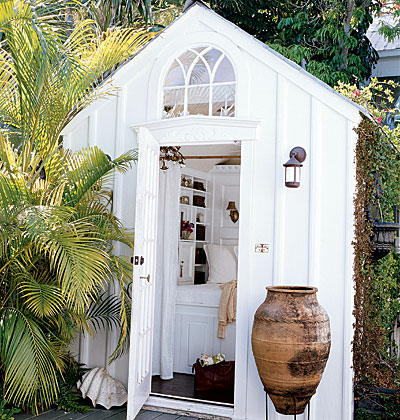 via My Home Ideas
OK, this little white shed above and below is the perfect dreamy romantic backyard getaway.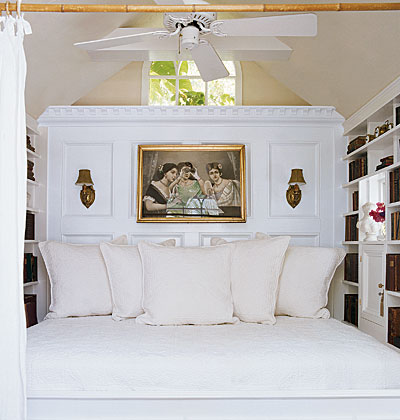 via My Home Ideas
Good night, moon. I'd sleep in the shed every night and never complain.
via This Old House
This is a sweet little shed. My girls would have loved that as a play house!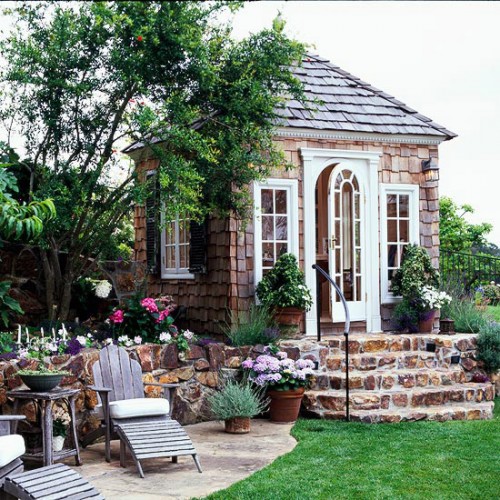 That shed is basically a guest house in your backyard. Actually, I could live there. Forget the main house.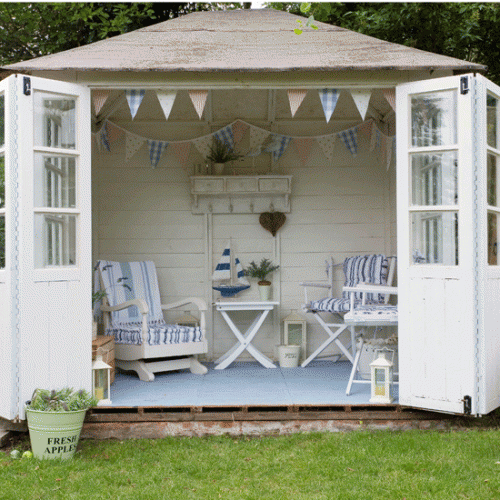 And this little backyard gem? Perfect little escape from the heat of the summer sun.
I'm thinking I could get used to a morning quiet time with a cup of tea in this backyard church er, shed? Sigh.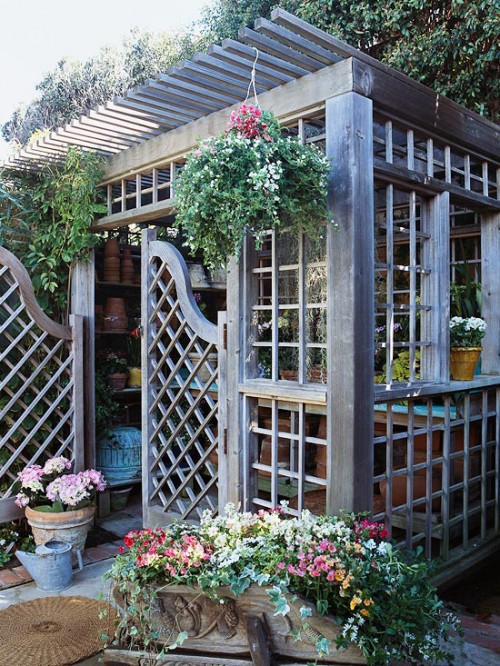 Oh, this open and airy lattice shed is so adorable! I love that it would let the breeze and light filter through, making it the perfect place to garden on a beautiful summer day!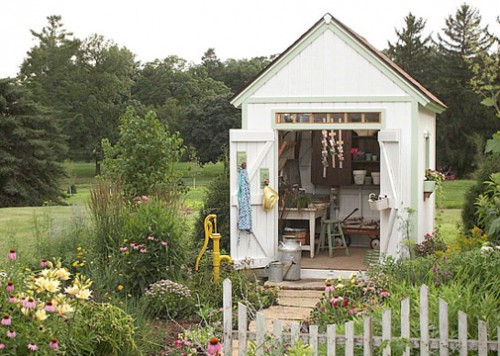 And this little shed is like a backyard destination, the perfect retreat for being creative with art, painting, gardening or flower arranging! I cannot imagine a more charming way to fill an unused corner of my backyard!
How about you? What would you use a charming backyard summer house escape for, if your garden shed dreams came true?