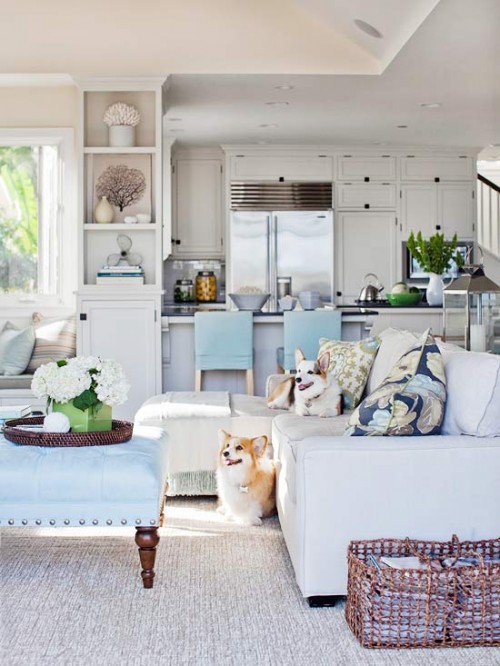 Coastal Inspired Style Rooms via BHG
Want to know what I think is so awesome thing about coastal inspired rooms? I love that you can interpret coastal-inspired style decorating any way you want to. No two coastal-inspired rooms need to look the same!
You can stick with the watery soft blues that have been popular for quite a while now. Or you can go bolder, brighter, vintage, modern, natural, or stick with tried and true red & white & blue…how you interpret coastal style is up to you. Last I checked there are quite a few coasts in this world, and they are all different! So go ahead and dream up your favorite home by the sea style!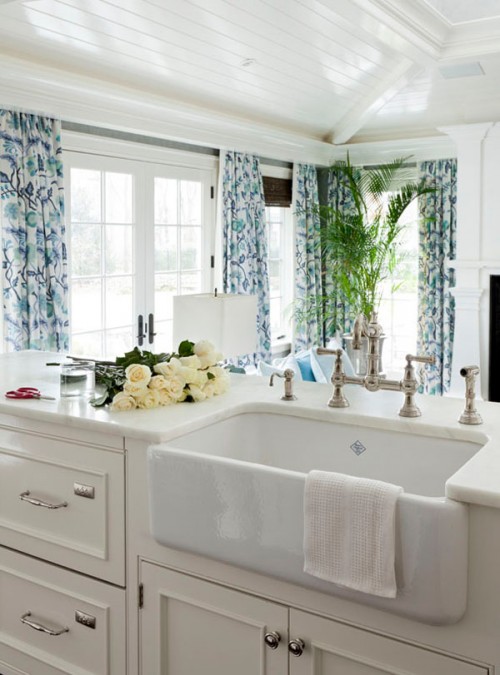 Coastal Inspired Style via Tiffany Eastman Interiors
You can add a palm tree to a beautiful white and blue kitchen for a nod to island living.
Interpret coastal style through subtle hints of glass and sea blue beads in a funky chandelier.
Or frame elements from the sea right on the wall for all to see.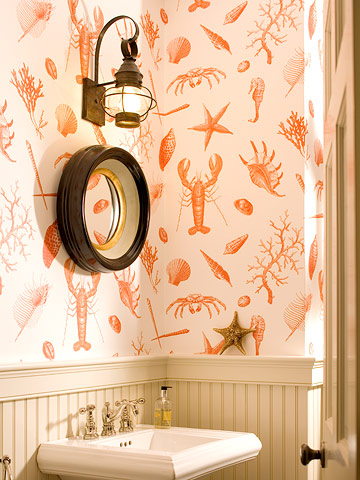 You can rebel against being safe and wallpaper your room with playful paper of ocean creatures!
Or bring the sea home with you sealed in glass jars.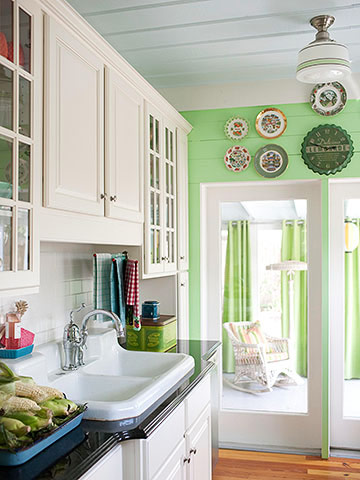 Create a cozy little vintage cottage by the sea.
Go nautical all the way with a classic patriotic color scheme and boats.
Or fill your home with tasteful textures, whites and grays for the perfectly modern yet traditional seaside escape.
No matter how you interpret style at the sea, we can all share the dream of cool breezes blowing off the water and the warm sand under our toes. And that feeling is the best part of coastal living, don't you think?
 What is your idea of a dream home by the sea?