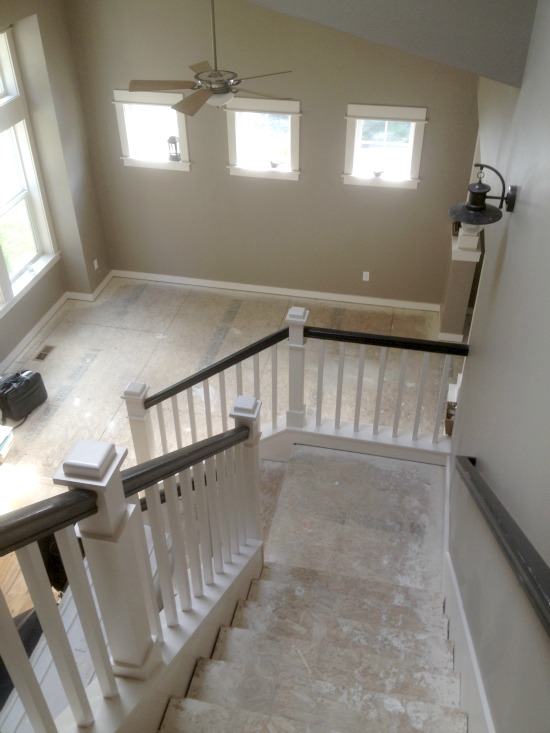 Thanks to Lowe's for their support and installation of the floors in this home improvement project!  
This weekend we had a pretty exciting development at our house! Remember our wood floor project I mentioned awhile back?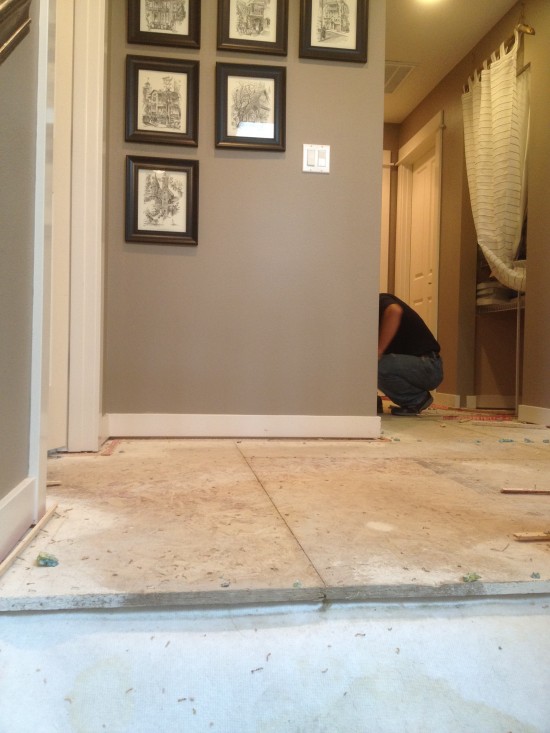 Well, on Saturday the yucky old carpet was finally removed from our upstairs hall, our master bedroom, the staircase, the living room and the dining room. YAHOO! Progress.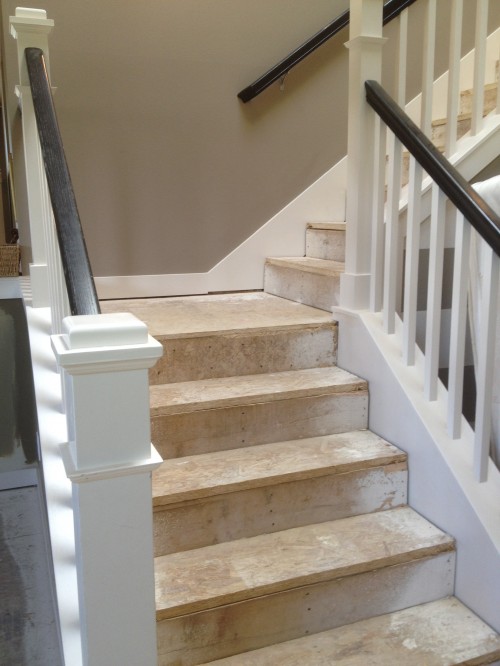 It is funny how simply getting rid of things you dislike in your house makes things feel better, even before the pretty new stuff goes in. I'm GIDDY, I can hardly believe this is my house!
First my kitchen was torn out, and now my floors! Basically my whole house is a happy mess right now.
Am I dreaming? Don't wake me up if I am. It was a long wait (we've been thinking of these changes for three and a half years) so it is especially exciting to finally be able to see our house starting to be transformed!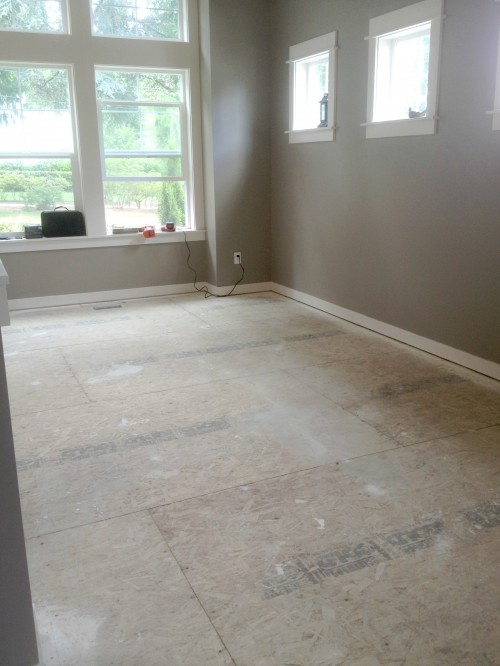 We decided to spare ourselves the public humiliation time and hassle of a DIY project and have Lowe's take care of our project from tear out to installation of our new pre-finished Hickory wood floors.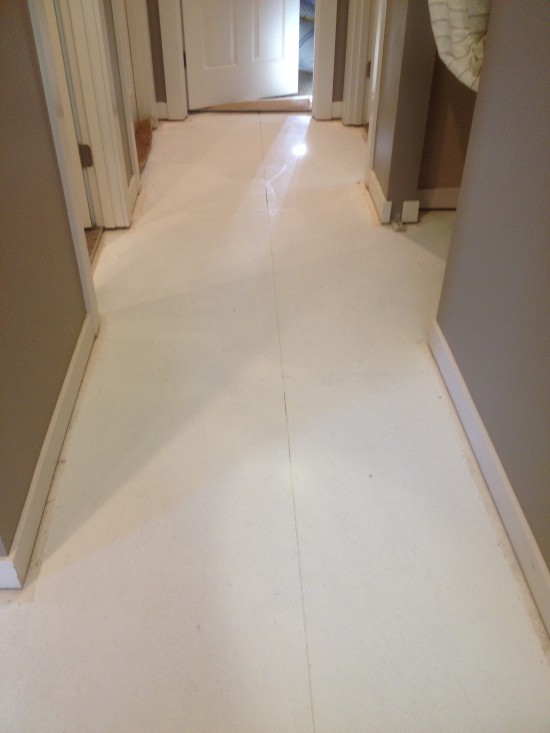 The smart people at Lowe's decided it would be good to use Kilz primer on the upstairs hall and master bedroom floors prior to installing the wood. That will to seal up any odors that may have absorbed into the subfloor due to unfortunate pet accidents. Eh hem. Good to know.
Once I saw the white subfloor I almost called the whole wood floor project off. Painted white subfloors could look pretty cool! I may still do that in some of the bedrooms that still have carpet.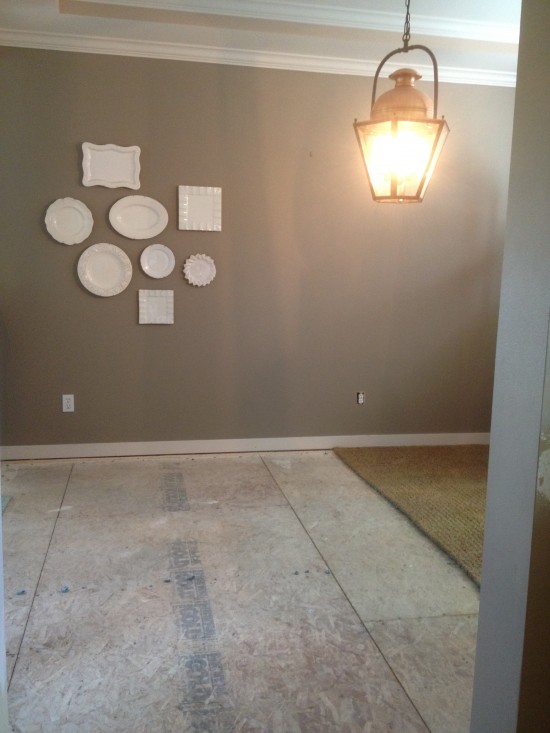 I'm so glad we made the decision to do this flooring project with the help of Lowe's! Even our most simple attempts at home improvement seem to take FOREVER to complete due to our crazy schedule, lack of DIY skill and often my own indecision. It will be amazing to see a project like this TOTALLY transform our house in a matter of DAYS!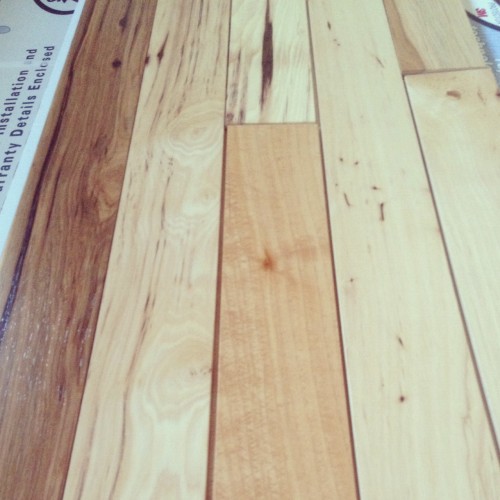 Update: Here is the Hickory flooring, it is solid wood pre-finished interlocking flooring. I did a little simulation for you with some of the planks! It is the same hardwood flooring we have in our kitchen and entry and I LOVE LOVE LOVE it. I'll talk more about it after the installers come on Tuesday when I can show you more progress!