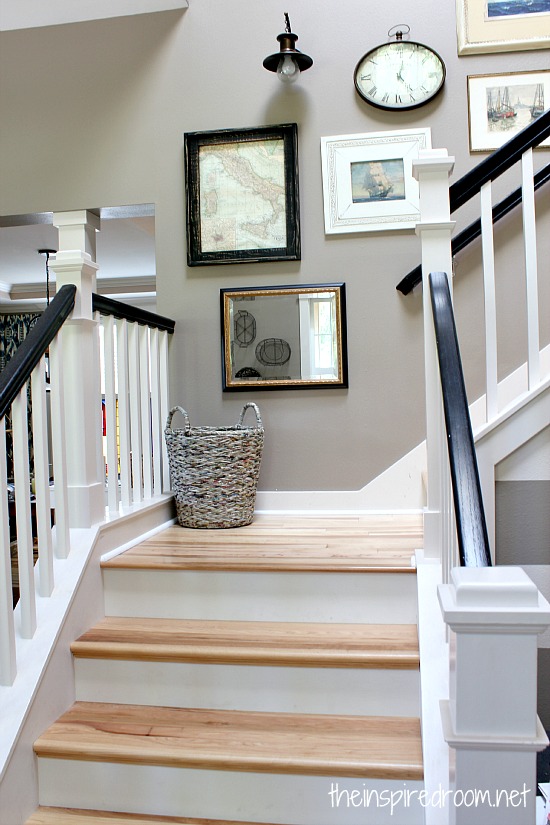 Hickory Hardwood Floors and Staircase Makeover
Thanks to Lowe's for their support and installation of the floors in this home improvement project!  
I couldn't be more excited about all the progress at my house right now (see where this project all began, here)! I can hardly believe how much has changed already! Seriously, I feel like I have waited forever for this (OK, three and a half years is probably not really all that long but to me it seemed like an eternity). Finally things are really happening, I have so much to catch you all up on! For today I wanted to give you a little flooring update, keeping in mind that none of these are complete "afters" but more like "in process."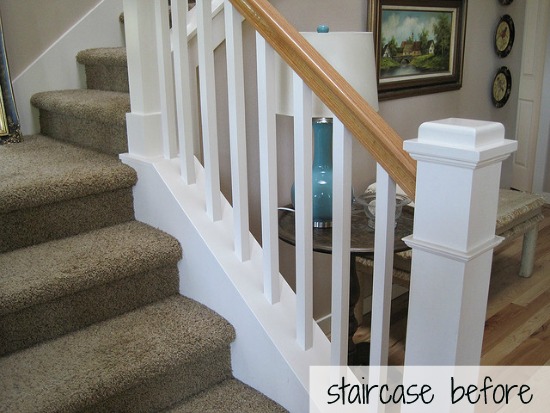 But first, I thought it would be fun to take a look back at what the staircase used to look like! Between the carpeted stairs and the swine walls, it wasn't exactly  my style. But, ever grateful for having a home, we lived with it that way as long as we could. I can't even remember when we started this project, maybe two years ago? We're speedy like that.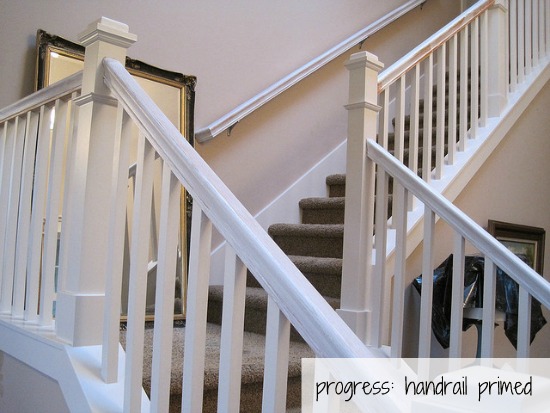 We began the staircase makeover by priming the oak handrails and painting them black (since we could do that without a near death experience dangling over a staircase), followed by the stripes on the wall because I was dying for a little more character and personality at my house.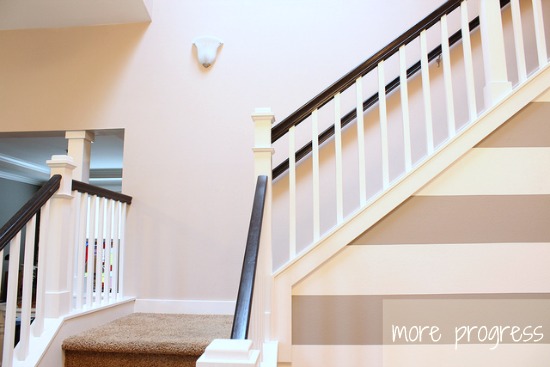 Sorry for this hideous progress pic, but you can't really appreciate how far things have come without seeing the swine walls, carpet, the black rails and the stripes. Remember how MUCH SWINE I had in this house? We are now down to just three rooms of swine. YAY FOR PROGRESS!
The stairway at this point was all pretty awful together, I know, but I knew in the end it would all come together like I imagined it in my mind.
But, we had to wait a very long time until we could afford to have someone come paint the two story "swine" walls in our entry. While it was frustrating only having part of our staircase done and having to live with the swine walls and carpet, that is how we roll around here. We do what we can, when we can do it. Even if it isn't perfect or finished. Finally our entry walls were painted, I was so happy to see the swine paint go!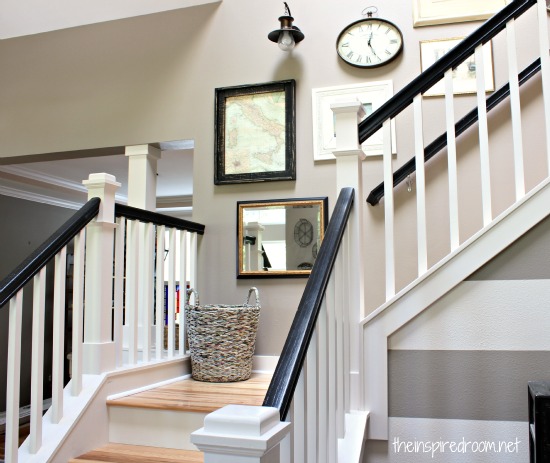 But, we still had the carpet that seemed to get yuckier by the day. We lived with it for what seemed like another eternity until this past week! Yahoo, good-bye carpet! Thanks to Lowe's and their awesome team of installers, we now have new Hickory solid hardwood floors! I LOVE LOVE LOVE them!
I really want our house to be the kind of place you could walk in with sandy feet and feel comfortable, like an informal but still a bit classy old beach house. The Hickory has a ton of character, is absolutely beautiful to look at and such low maintenance! That is a win-win-win for me! The floors really set the stage for what I want the house to be like, so I'm beyond thrilled with how things are coming along.
I did not want to deal with painting or staining the stairs while living here with kids and dogs and a kitchen remodel going on at the same time, so I love that the treads (and floors!) were installed pre-finished so we could walk on them same day.  The risers are primed white but not yet painted, but fortunately that is a project we can do over time. We will be painting all the white parts of the staircase with a fresh coat of white paint (right now it is a bit pinkish). Big job, but nothing is ever simple, is it?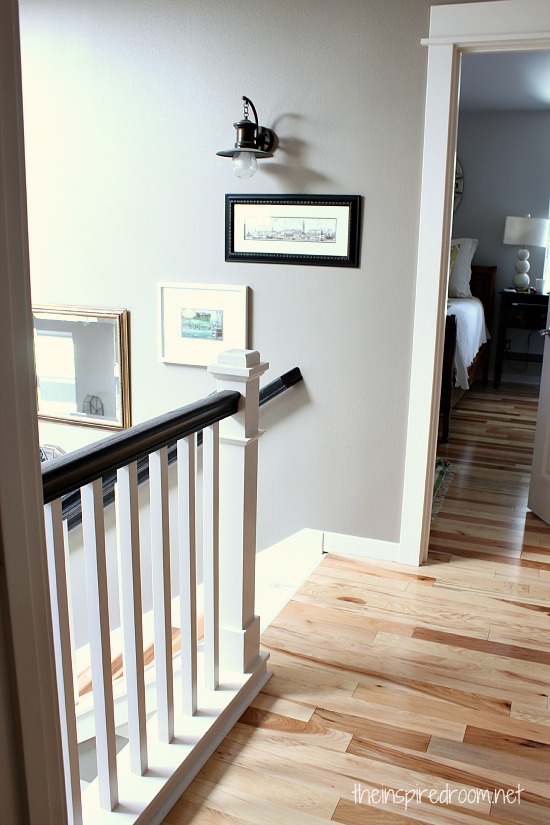 Here you can see a little bit of the wood floors from the upstairs hallway! The top two steps are not done yet (all the risers did not arrive), but should be finished up soon.  The flooring is all done though and the quarter rounds were installed around all of the baseboards.
The  bedroom looks awesome with hardwoods and new paint, even though the room isn't all fixed up yet. It feels so fresh and pretty, I can't stop looking at it! I actually ordered new curtains this week so maybe I'll make a little more progress and give you the progress report on that room next week, so you can get all the paint color details too. I'm really looking forward to seeing the before pictures and the progress pics too!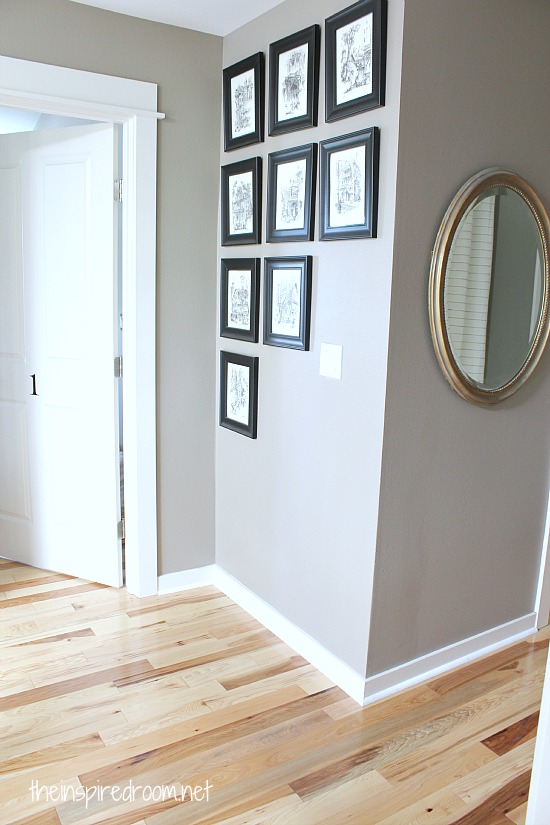 I cannot even tell you how thrilled I am every day to walk upstairs and see this hallway with the lovely hardwood floors. They really transformed everything. My whole house feels different, lighter, brighter, cleaner and much closer to the image I have of it in my mind! They add so much life and personality to the house!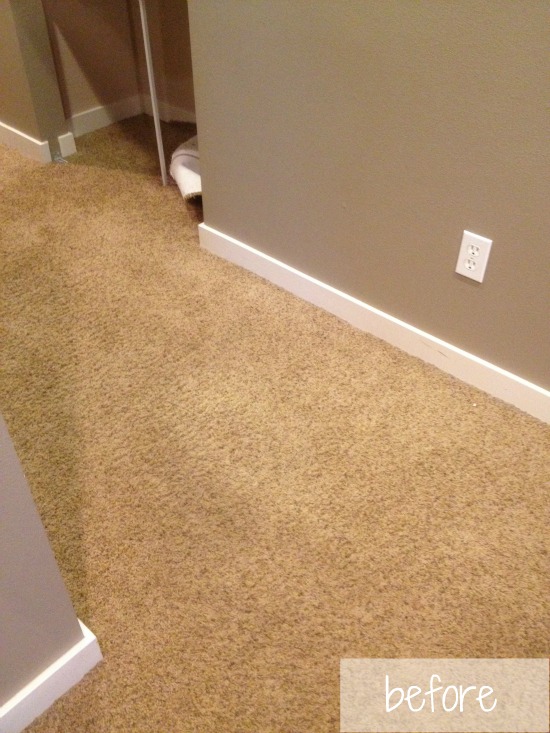 The carpet didn't do anything at all for the style I had in mind so I feel extremely blessed to finally have hardwood floors here. And, honestly, I'm glad I had to wait three and a half years for what I wanted. I learned patience and was able to really think through my style before committing to anything.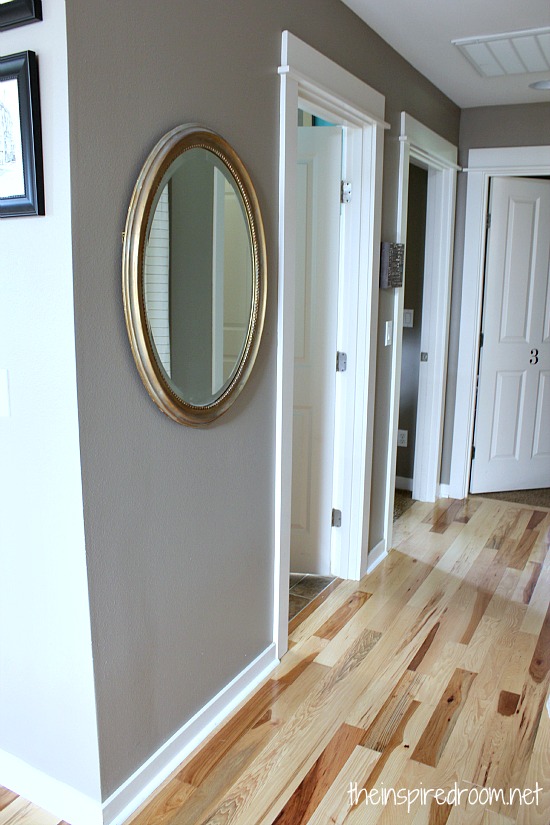 Lots more to do around our house, of course, but we've made some major strides ahead! I'll have plenty more updates on the wood floors in the living room and dining room (cannot wait to see how those rooms are transformed!), as well as the kitchen remodeling project and progress in the days and weeks to come!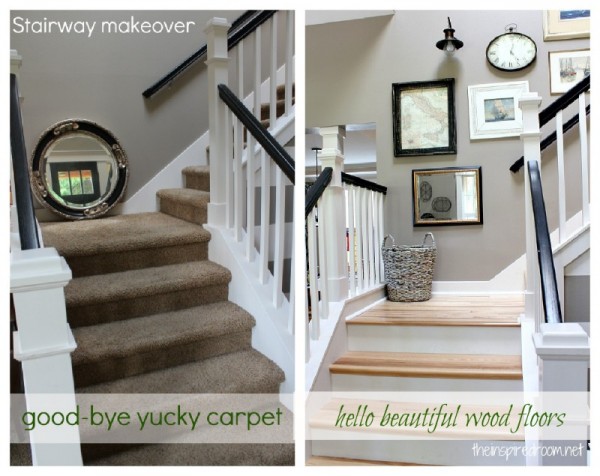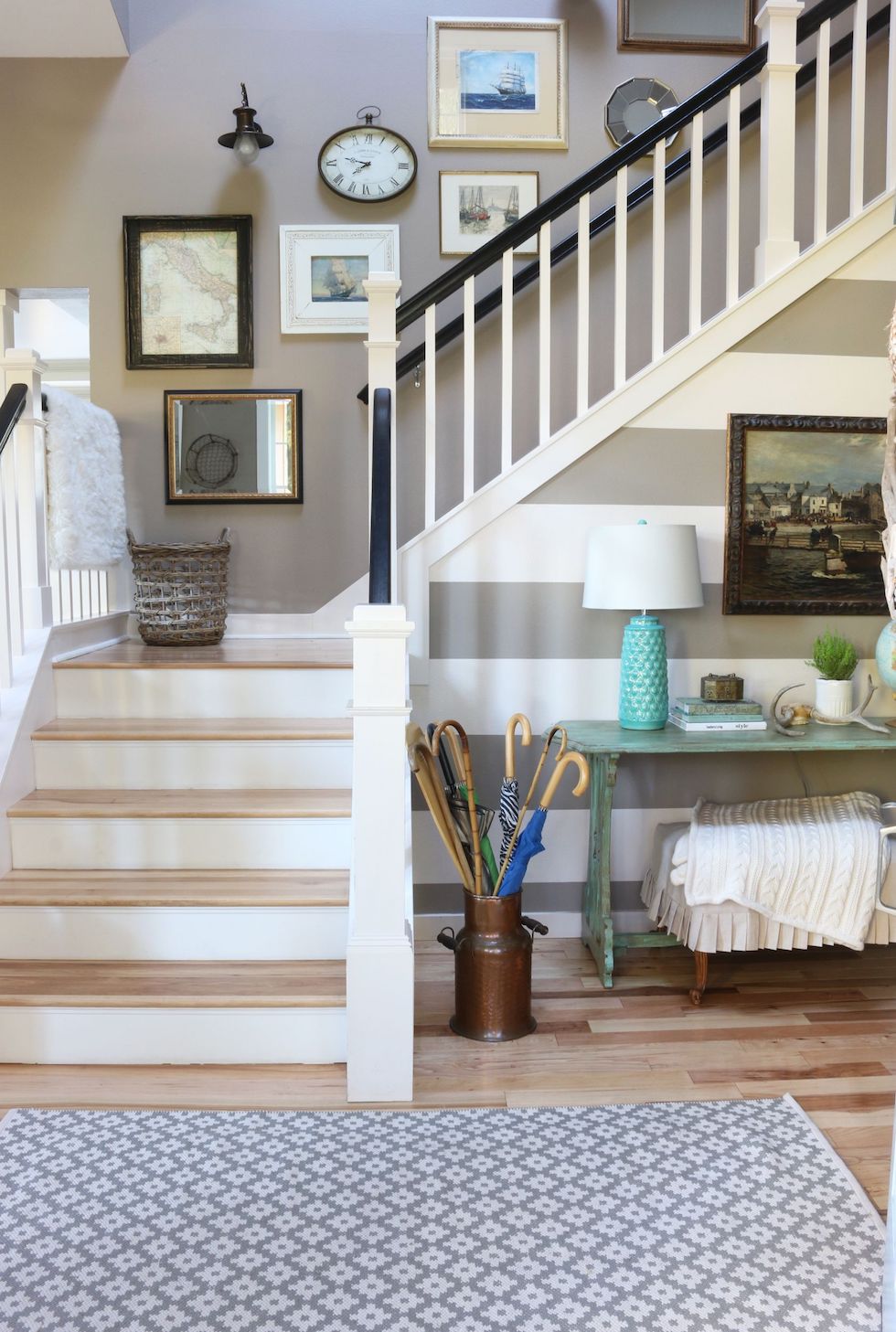 Thanks, everyone, for coming along with me on this journey to transform my house. It is so much more fun to have you all to share this with cause I know you all "get" how exciting this is for me! 

For my FAQ about my Hickory floors, click here!
Thanks again to Lowe's for partnering with me on this project so I could make my wood floor dreams come true! My kitchen contractor walked in our house after the floors were done and said they were amazing and that Lowe's had done a fabulous job with the install too. Contractors don't always speak highly of other contractors work, so I was thrilled that he noticed how beautiful my floors were!