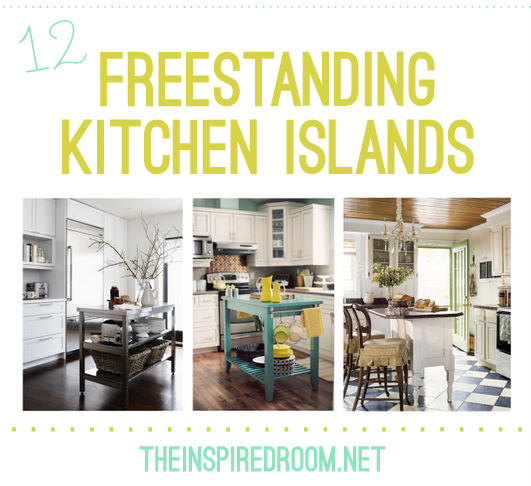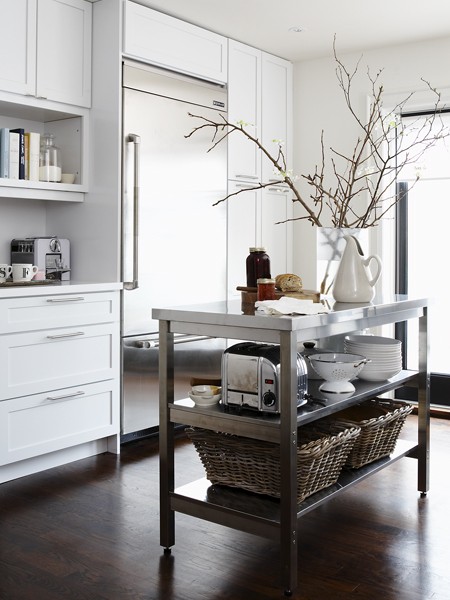 Stainless steel freestanding kitchen island via House and Home
Freestanding Kitchen Islands
Do you have a freestanding kitchen island? Prior to my kitchen "remodel-rearranging" I had a u-shaped kitchen with a breakfast bar. Now that we've removed that bar and part of the "u," I have space in the middle of the kitchen for an island!
But rather than having a built in island (at least for now, since we are try to keep this kitchen remodel budget under control) we are going to use a freestanding island we already had, perhaps with a little creative embellishing. It is fun to look at inspiration pictures to see how you could embellish a piece of furniture to suit your own needs in an island!
Today I'm rounding up 12 freestanding islands that might inspire you (and me, too!)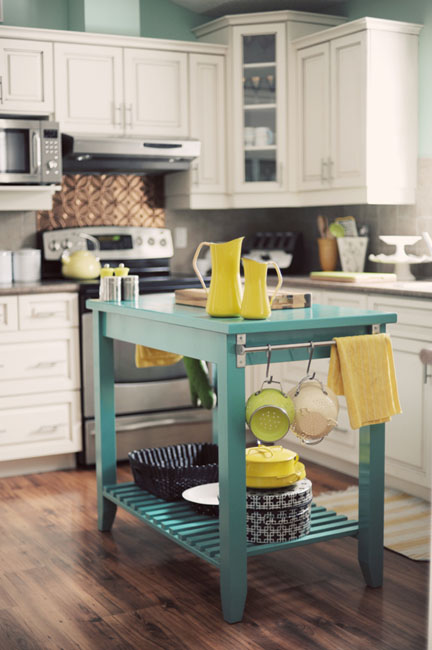 Freestanding Turquoise Island via Apartment Therapy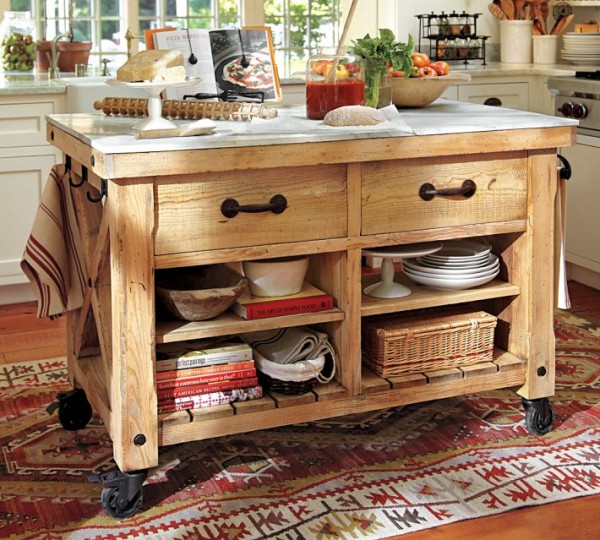 Pottery Barn freestanding island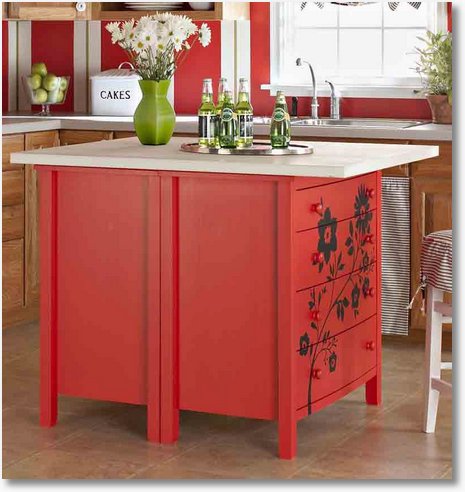 Make Your Own Kitchen Island via The Inspired Room and DIYideas.com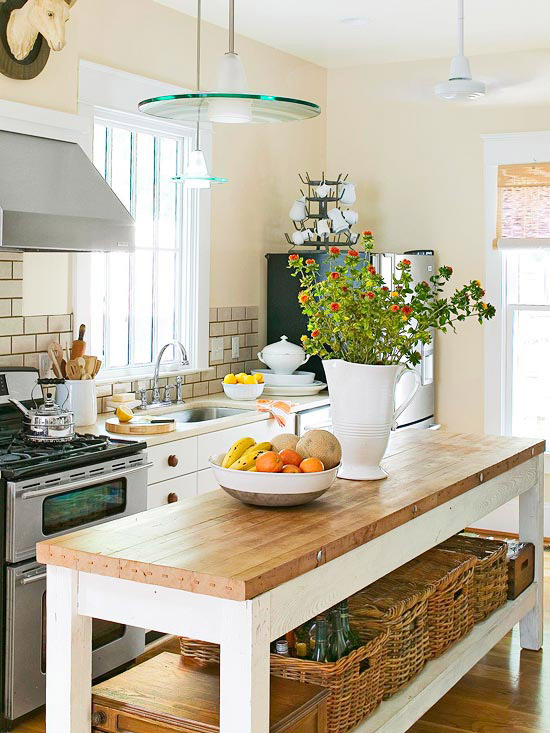 Freestanding island butcher block top via BHG
Vintage buffet freestanding kitchen island via Country Living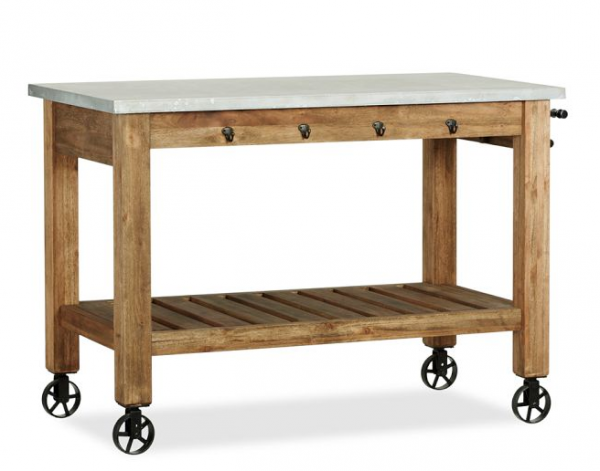 Zinc top Pottery Barn Freestanding Island
BHG freestanding kitchen island at the end of built in cabinetry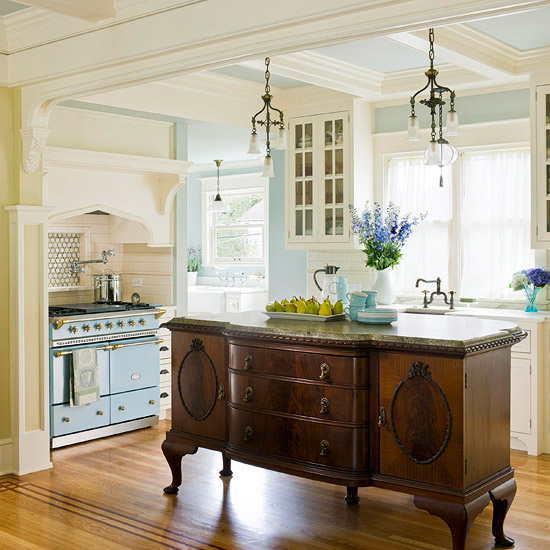 BHG antique buffet kitchen island
DIY kitchen island via BHG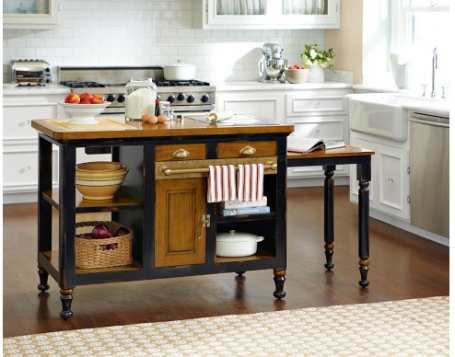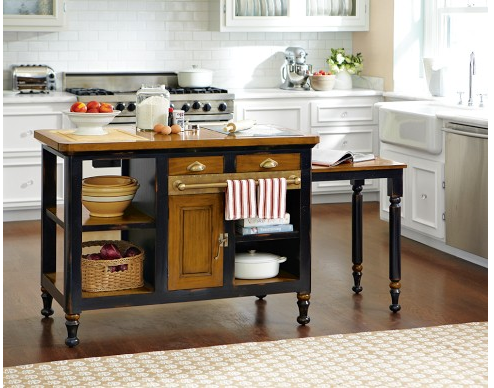 Williams Sonoma freestanding island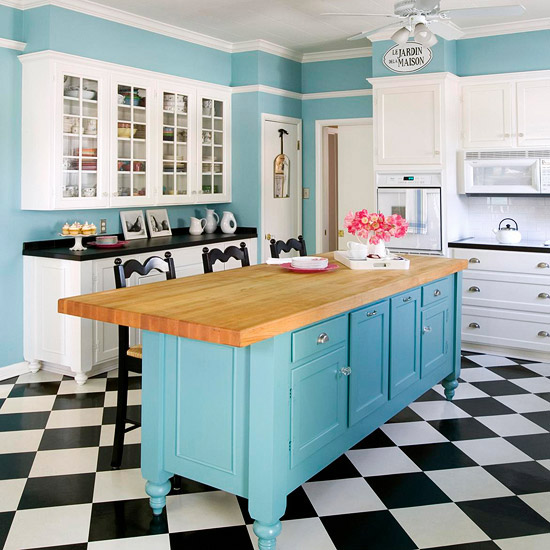 Stock cabinetry freestanding kitchen island via BHG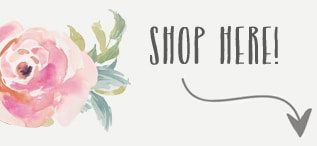 Sources: 1 // 2 // 3 // 4 // 5 // 6 // 7 // 8 // 9 // 10 // 11 // 12 // 13 // 14
Update: See more inspiration for freestanding islands and carts here!
Do you have a freestanding island?
Feel free to link it up in the comments!|
I'd love to see it!