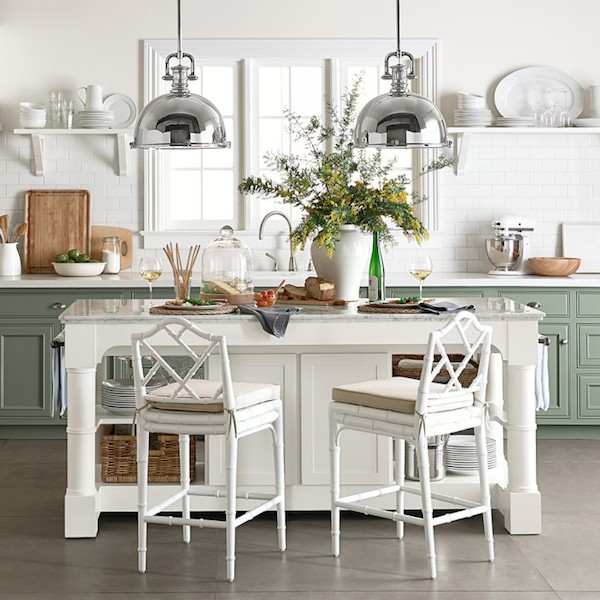 Beautiful kitchen and freestanding island from Williams Sonoma
Greetings, friends! Hope you all had a great weekend! I really enjoyed sharing my floor plan ideas last week and dreaming with you about the possibilities for our kitchen layout! I will be back to share a few additional and updated ideas for other parts of our floor plan (including answering the big question of where I'm thinking we could potentially add a second bathroom on the main floor!) but first this week, I thought we could talk about kitchen islands!
Years ago I designed an island that I had custom built on site by a cabinet maker in my English Tudor kitchen. I absolutely loved it. It had plenty of wonderful dovetailed drawers for storage, built-in shelves on one side for cookbooks and a Brazilian Cherry countertop that made it feel like a beautiful piece of furniture in our kitchen.
In our last house we customized an unfinished freestanding island for our kitchen. It wasn't quite as luxurious as our previous built-in island, it was definitely still charming and useful.
While I intend to resist buying (or designing) a new island for our kitchen until we are certain of our remodeling plans (and until we know the exact size and shape of the space it would occupy) I thought I would share some great free-standing islands and carts I've run across during my kitchen dreaming and researching.
A movable or rolling piece can be a great addition to many sizes and styles of kitchens, offering design flexibility, more counter space and additional storage! If you have a small kitchen you might still be able to use an island, note that number five, below, folds up compactly for tucking around a corner or against a wall when not in use! Some of these islands even offer free shipping and could arrive within the week, so if you are impatient like I sometimes feel, a freestanding kitchen island could make a pretty quick and painless update to a kitchen.
Do you have a kitchen island or dream about adding one?

1 // 2 // 3 // 4 // 5 // 6 // 7 // 8 // 9 // 10 // 11 // 12 // 13 // 14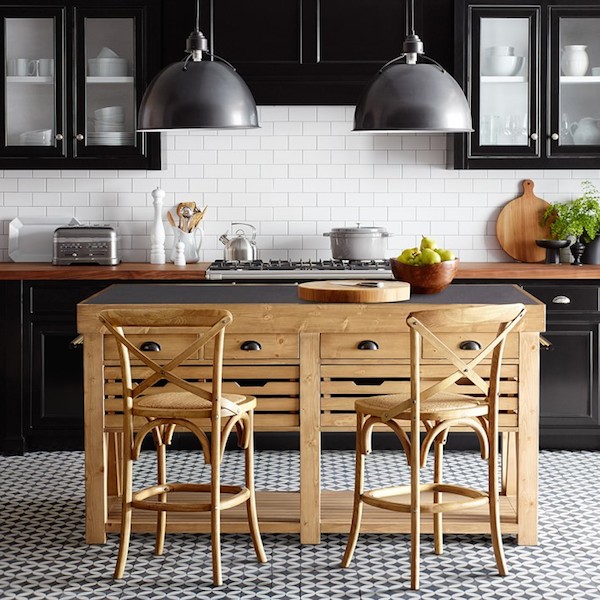 Williams Sonoma
See 12 more inspiring kitchens with freestanding islands here!