Before Jack the Goldendoodle, there was another fluffy white dog named Winston, a sweet little Westie.
We got Winston when he was a puppy, 18 years ago.
We brought him home from the farm to live with our family.
We went on lots of adventures together, but his favorite place in the world was the beach.
All of our kids grew up with Winston.  
Winston loved going to the kids' basketball games and track meets and being with his family.
If you've been around the blog since the early days, you might remember Winston sneaking
into pictures and just being the blog dog around The Inspired Room.  
Even though he was getting up there in years, he never stopped loving adventures.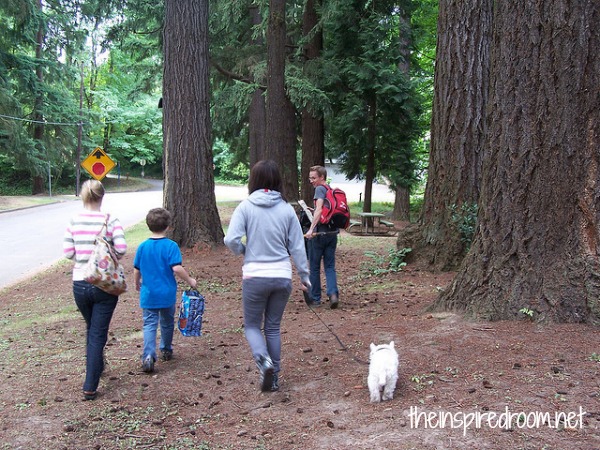 A year and a half ago, we added Jack the Goldendoodle to our family. 
Jack knew Winston was special, even though he wished he would play with him.
In Winston's final days, Jack was right there, tenderly watching over him while he rested.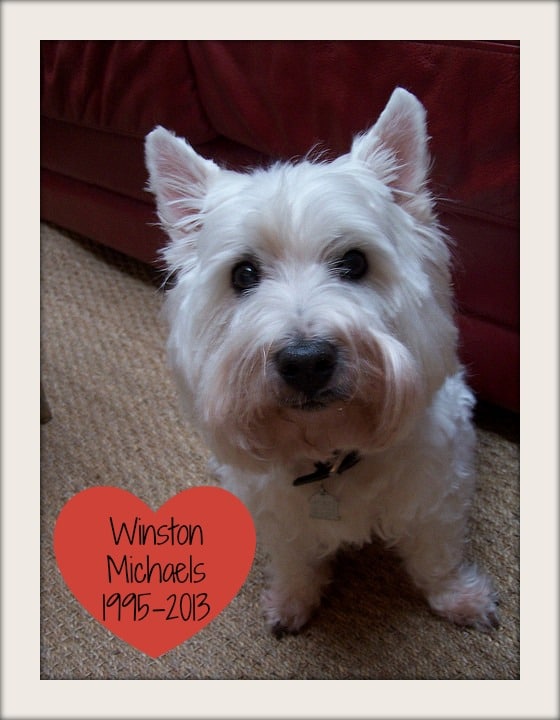 On Saturday morning, Winston passed peacefully away after 18 years as a beloved part of our family.
It broke our hearts to say good-bye.
Winston was SO loved and we will miss him every day.