Are you planning for backyard fun this summer? As I mentioned in my last backyard post, I'm starting to plan some landscaping projects. With new house construction you pretty much have a blank slate to work with, which can be both daunting and exciting!
We are endeavoring to make this backyard landscaping project much more manageable by dividing our yard into smaller spaces that will be attractive, easy to maintain and functional. That is the goal anyway! Even if you have existing landscaping to work with, it really helps to divide up your yard into functional zones.
I'm considering how to design a backyard that serves several purposes and a space our whole family can enjoy, while making sure my plans fit our small budget and stay within our limited DIY skill. I definitely want to keep our backyard landscaping ideas simple and affordable!
In order to break the project down and make the most sense of our space, we are dividing up our yard into four distinct areas. A space to grow things (both to eat and to enjoy visually or as cutting gardens), an area to rest and relax, a space to eat and cook all summer, and a place where our family, son and our friends' children can play.
I have much more to share on these upcoming summer projects, but today you can enjoy a little inspiration for these four zones I think are essential to a successful backyard landscape!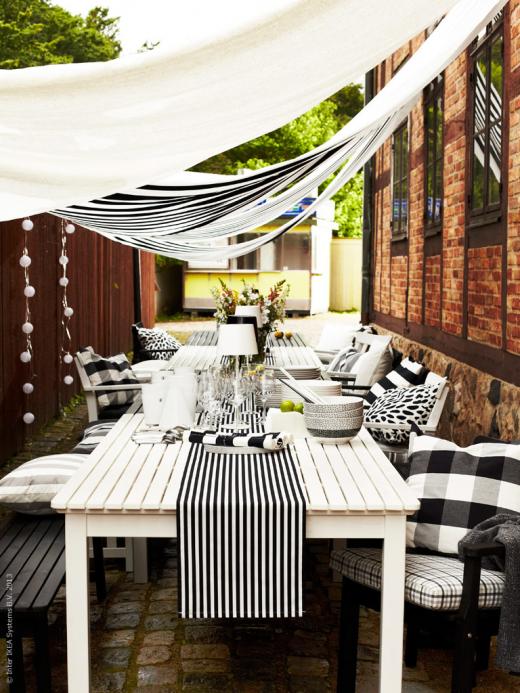 Sources:  Grow: BHG, Rest: BHG, Eat: Ikea, Play: The Handmade Home
Do you have any backyard plans this summer?
*Scroll through the garden & outdoor room inspiration posts for more inspiration!