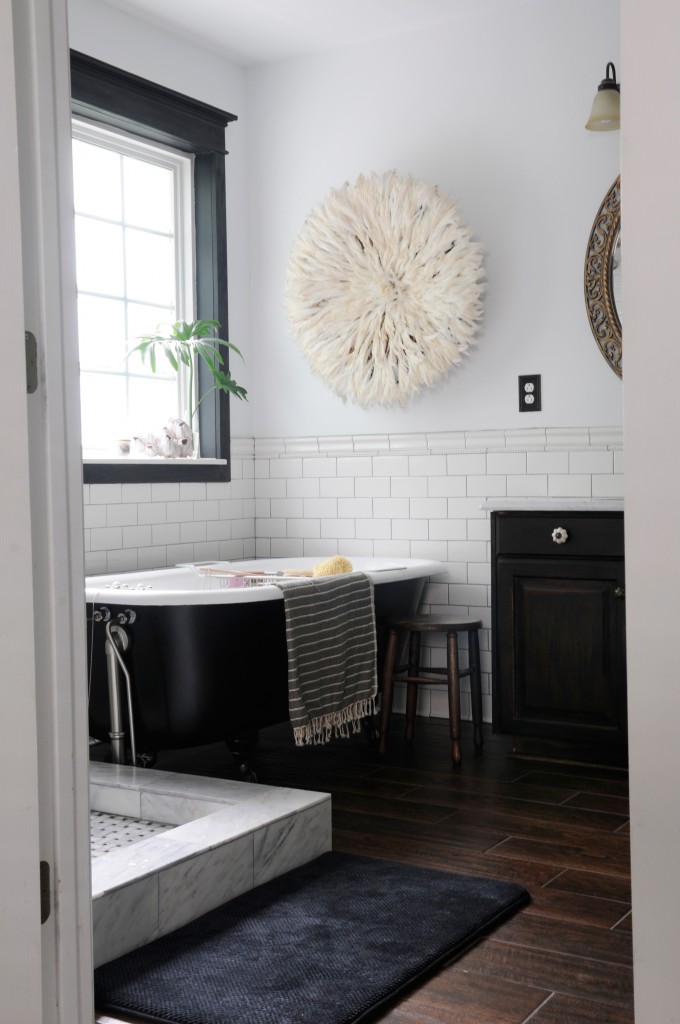 Ahhh! My heart nearly stopped when I saw this gorgeous classic black and white bathroom makeover from Tracy at Creative Homebody.
While the bathroom remodel is still in progress, it looks amazing already. The tub, the black window trim, the shower, the floors, the vanity, I love it all!
I keep dreaming about updating my own master bathroom to be a little less builder-y and more classic like this. But for now I'll just gaze at this photo and dream of soaking in that incredible tub!
Go see other views of the bathroom over at Creative Homebody!
. . . . . . . . . . . .
Click the banner below to tour blogger rooms in Room Tours!