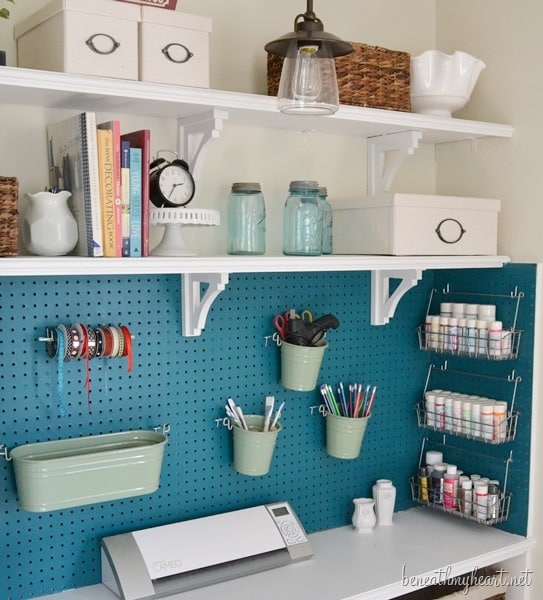 A
s 2014 begins, I've been brainstorming what I want to accomplish this year. I have a few areas in my home that I am determined to get organized, so I'm pretty sure that is where I need to begin.
I recently shared with you the cheerful makeover we did on our guest room…which I still really love! On the left side of that room, we have a small closet that is very under-utilized at the moment. To be honest, it's kind of become one of those "I have no idea where to put this so I'll just set it in here" kind of closets. Do you have one of those?
This year I'm so excited to reclaim it and make it into a more useful space! The plan for now is to transform that closet into a home for my craft supplies and gift wrap. I've been gathering inspiration around the web and am getting more inspired by the minute to make much better use of the space we have!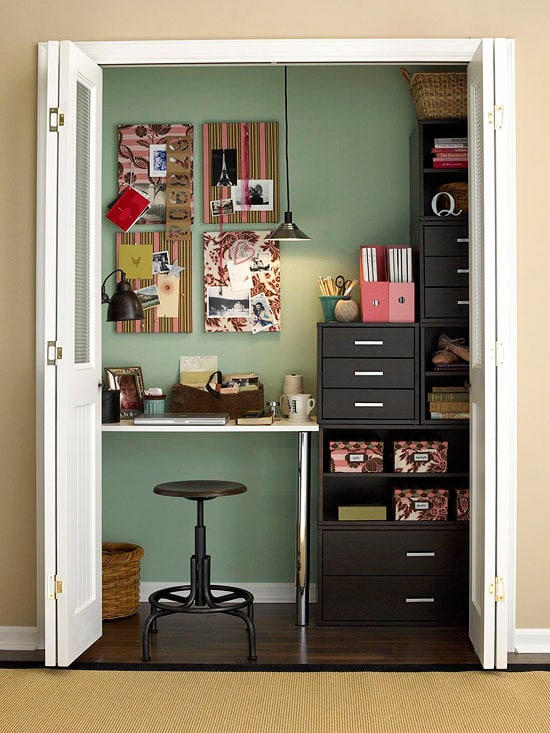 Sharilyn Wright of Lovely Design's office found via Apartment Therapy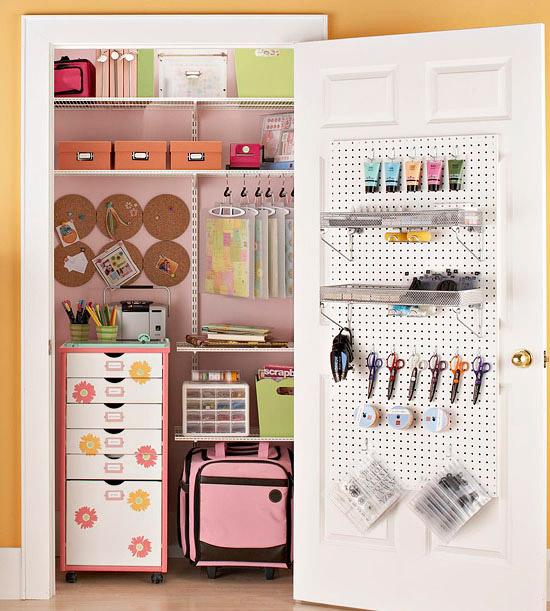 What space are you hoping to organize this year?