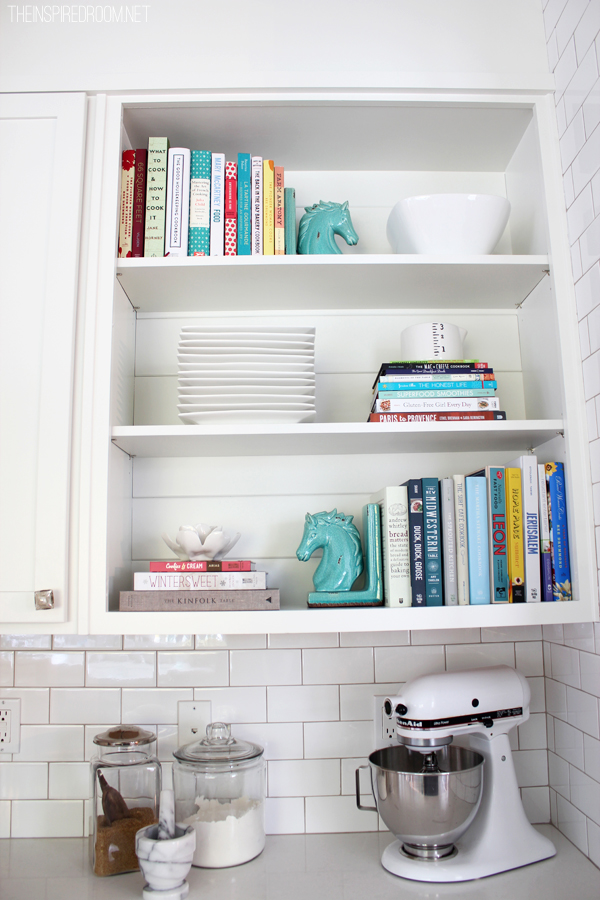 If you've been hanging out around this blog for long, you might have picked up on the idea that I LOVE decorating. Heheh. Seven years of blogging and I'm still here chatting away about how much I love it. But in all my years of decorating and setting up our home, even before blogging, there is one decorating accessory that I probably have used more than any other. You may be able to guess what it is! Yep. WE LOVE BOOKS. Not only do we love reading books, we love looking at pretty books around the house!  Books add color, pattern and character to a room, yet they never go out of style! In my book, that's a PERFECT ACCESSORY. :-) HAHAHAH! In my book … that's a pun. Get it? I crack myself up. Alrighty, moving on.
It's fun to collect something that can be used in any room in a variety of ways. You can move them from place to place, organize them on shelves or rooms by subject or color, stack them, lean them or just leave them laying around! They are one of the most versatile decorative items I own, but of course they are also meaningful. Books not only tell a story in their pages, but they tell a story about you and your family in the home. Surrounding yourself with what you love is what makes a home so personal. What you read or love to see in your home tells a lot about you and your family.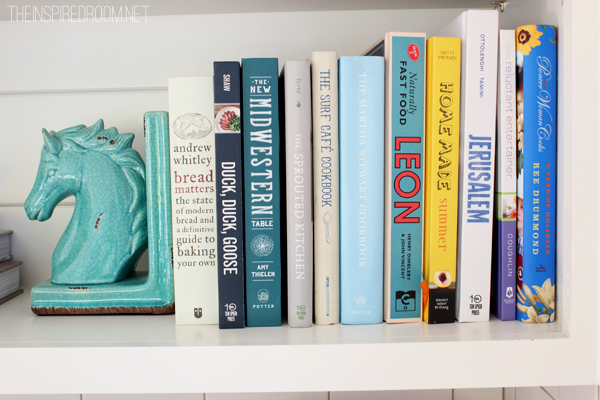 I really enjoy browsing bookstores. There is something so relaxing about wandering the aisles. A book store is like an adventure where you can travel the world, explore new places, ideas and cultures. I love looking at decorating books and cookbooks that interest me, but the real treat for me is the visual feast of looking at all the book covers, the fonts they use, the colors. I also gravitate towards stacks of lovely books at gift or home shops. While many people might be drawn to buy some trinket to set on a table, or maybe a vase, dishes or something for the wall, I am more likely to walk out with a decorative or attractive book. I feel justified in buying books because I know I won't tire of them.
We have many different types of books at our house. I don't have pictures of all of them, but there are books all over the house. My husband has tons of study books and Bible commentaries, he loves to read sci-fi books, and he has lots of reference books for his work in ministry.
Not all of our books are pretty, but I won't lie, I do tend to gravitate towards those that are! I have lots of decorating books, books on marriage, family, homemaking, bible study books, and gardening books. I love books my friends have written, and of course I love stacks of magazines too! While we have iPads and Kindles, there is nothing like a real live hardcover book. I would never have a house without them! They add so much, without them our home would feel so much less personal.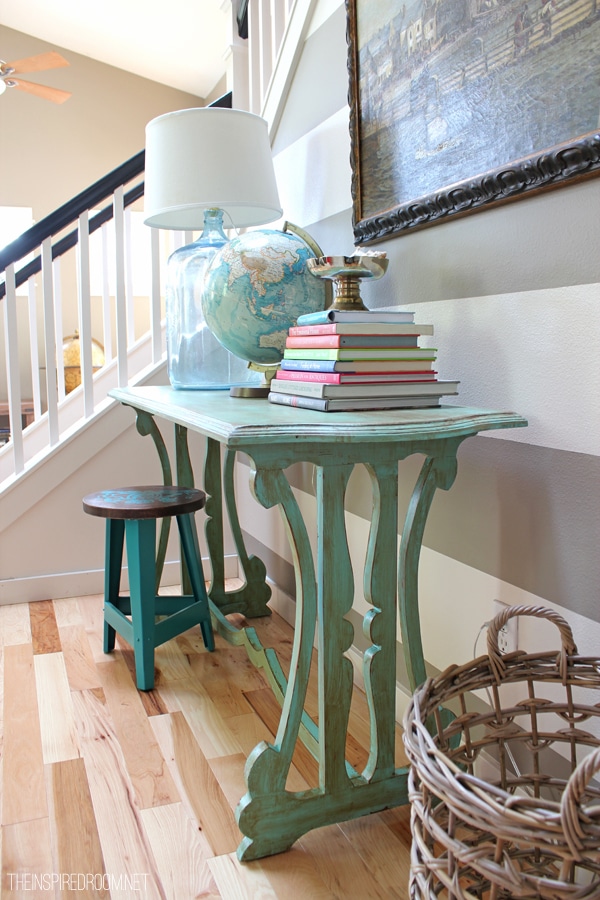 Sometimes I stack books to elevate accessories.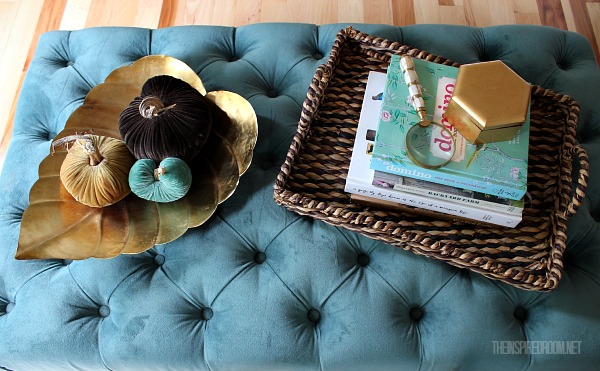 Sometimes I keep them near the couch so I can kick back and thumb through some of my favorites.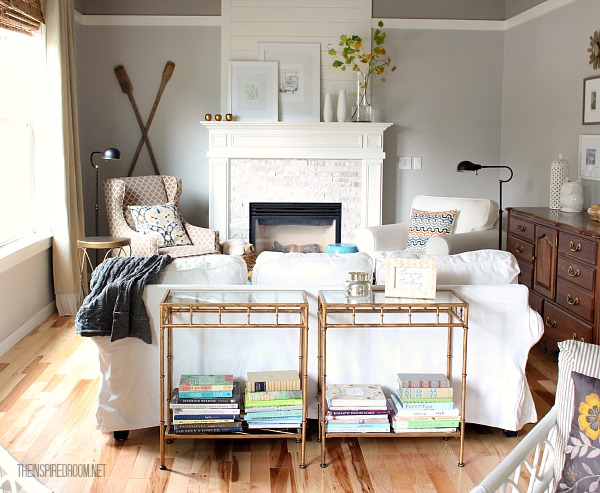 Sometimes they are just piled up here and there at random.
When our puppies were less trustworthy, we would put books in a wire basket to protect them from puppy teeth. When we would forget, our books would get a few chew marks. I suppose that just adds a new level of charm, right?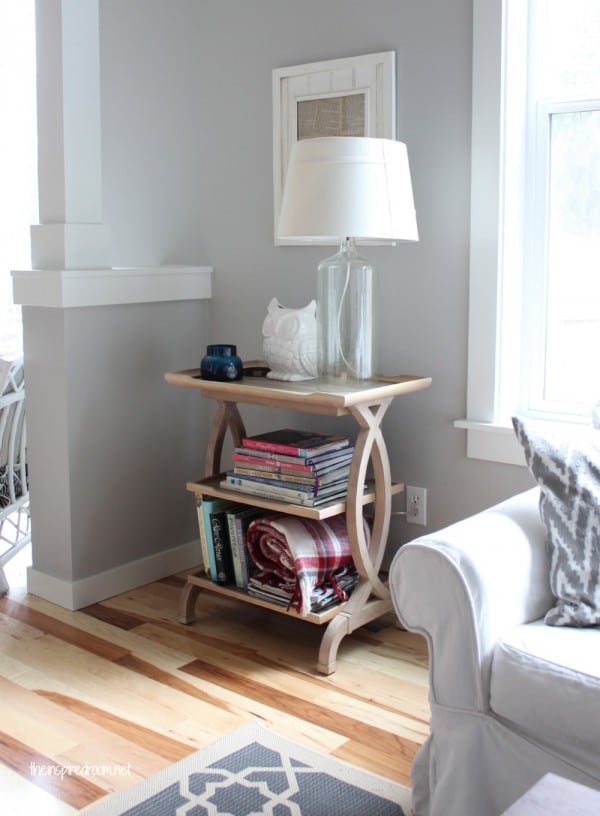 I tuck books in everywhere and move them about on a whim.
I keep lots of books in my office to inspire me in my work.
Sometimes I just pile them up on our mantel to add color or inspire a lazy afternoon by the fire (even if I just dream of one!).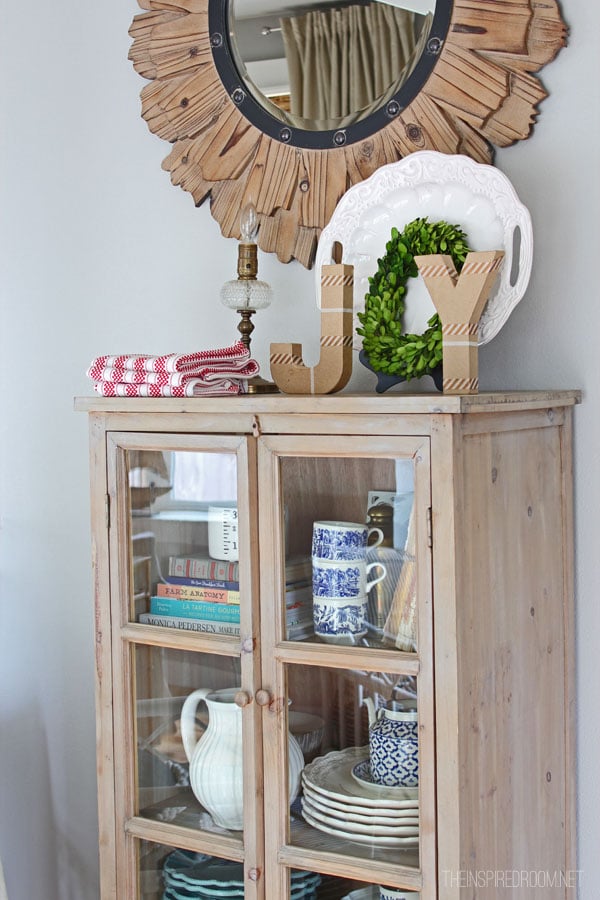 I think books add warmth to accessories, so I love mixing the two.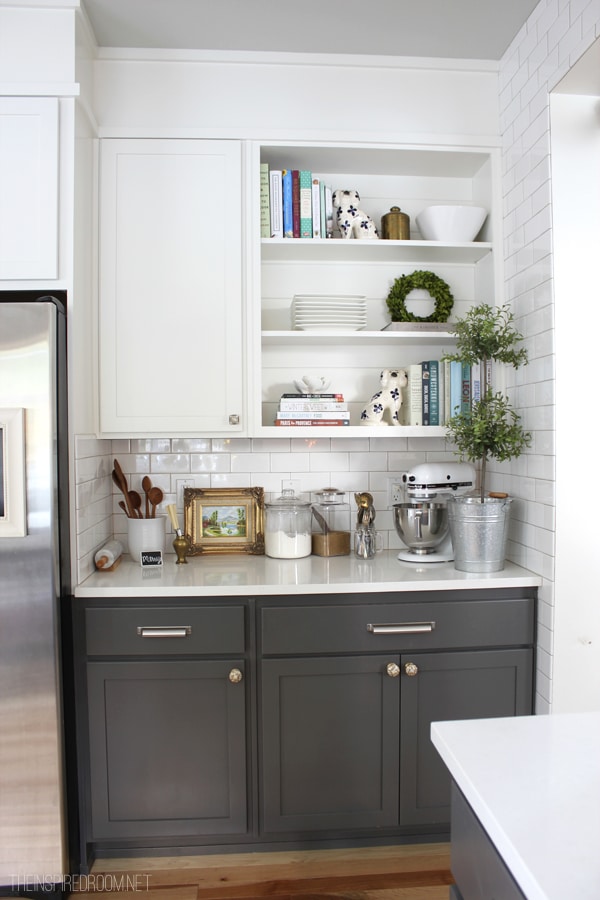 While some women might decorate for the holidays with crafts or themed decor, I might simply change or rearrange my books to fit with a color scheme or season.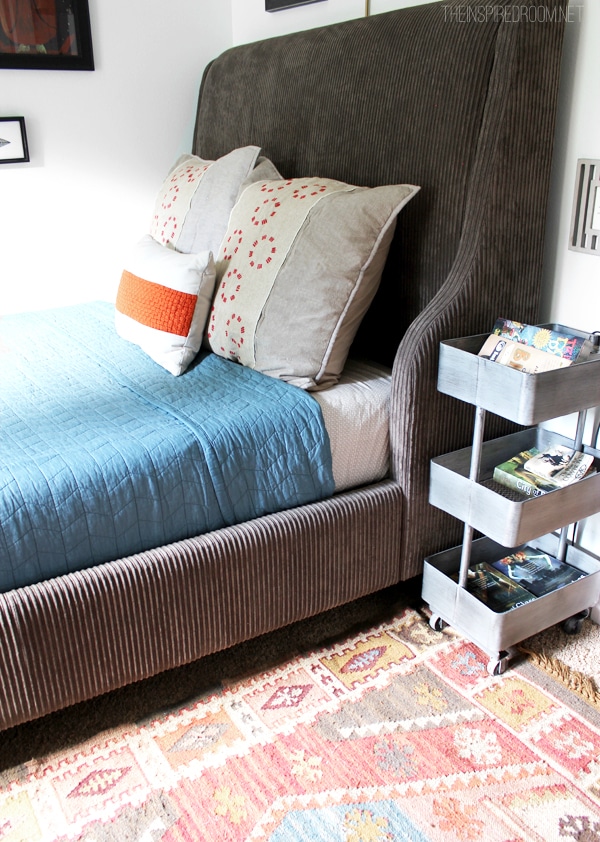 Everyone in the family has books to read by their bed. I never say no to buying a good book! I love seeing books piled in my son's nightstand, but better yet, I love when I see him reading a book!

Related from The Inspired Room:
Home and Garden Design Coffee Table Books I Love on Amazon
My All Time Favorite Home Decorating Book