OH ME OH MY! The Inspired Room was just honored to be in the TOP FIVE decorating bloggers listed by Better Homes & Gardens!
WHAT? WOO HOO! I'm still stunned and can't believe it (I keep checking to make sure it wasn't a dream), but I'm so excited!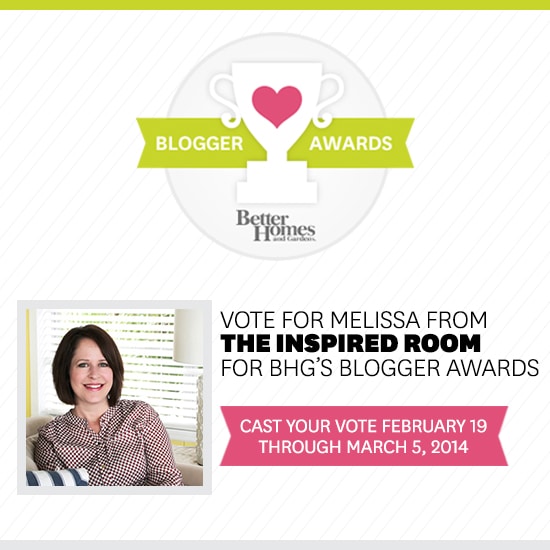 The finalists are now in a competition for the top blogger in each category, so if you'd like to help get The Inspired Room to the top with your votes or help out the other bloggers in all the categories here's the link! It is a simple one-click vote, not registration requred. I am so grateful for your support. You can vote every hour or anytime you think of it, and you do NOT have to have the vote published to Facebook for it to count. I'm so excited to find other new blogs too, I'm pretty blown away by the talent and just humbled to see my face there.
Thanks everyone, you make writing this blog so fun and quite a wonderful journey!