Hey, guys! Courtney here today. With Easter coming up, I knew I wanted to try my hand at decorating Easter eggs. I rent a cute house in Seattle with five of my best friends, and we always try to bring in a little holiday decor when we can! I found so many ideas online for how to decorate eggs, but there were so many options I could hardly choose!
In the end, I decided to take the easy route and simply use markers to draw designs on our eggs. Then I remembered that I happen to own one of the largest sets of Prismacolor markers in the entire world…which I was required to buy for my design classes in college. It's a set of 156 double-ended markers…which came with a crazy high price tag. Luckily, I was able to buy them used for a "bargain" of about $250 from a classmate who was done with them. Ha! But they are awesome markers.
Since I have these markers in every color known to man, I've tried to get as much use out of these pups as possible. Hence…the marker-colored Easter eggs my sister Kylee and I made this year! As you probably know by now, us girls at The Inspired Room are all about the no-fuss DIYs so drawing on eggs is a perfect project for us.
After hard-boiling the eggs and letting them cool for about an hour, we colored to our hearts' content. The Prismacolor markers we used worked great, but most types of markers should work just fine as long as you let them dry as you work your way around the egg.
We loved the watercolor look some of these had when they dried!
We also drew on a few with a Sharpie, and they worked great too.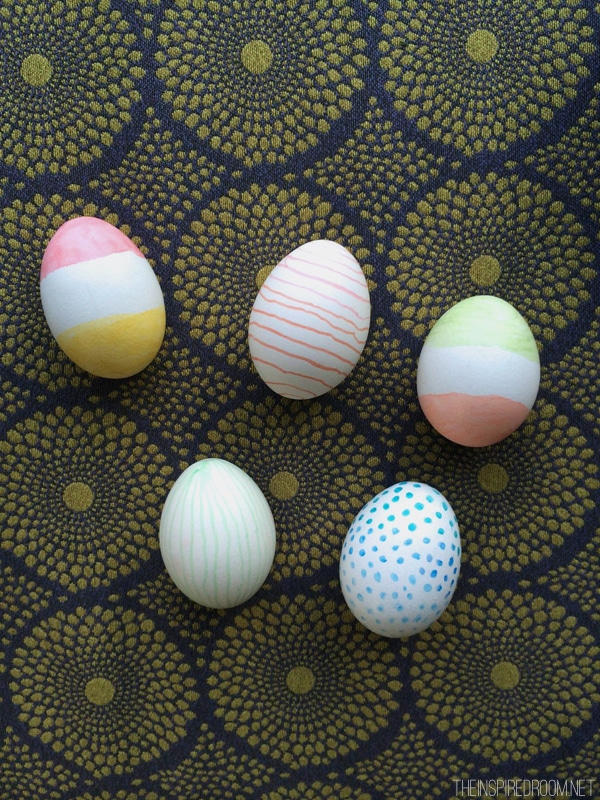 These were so easy and fun to make!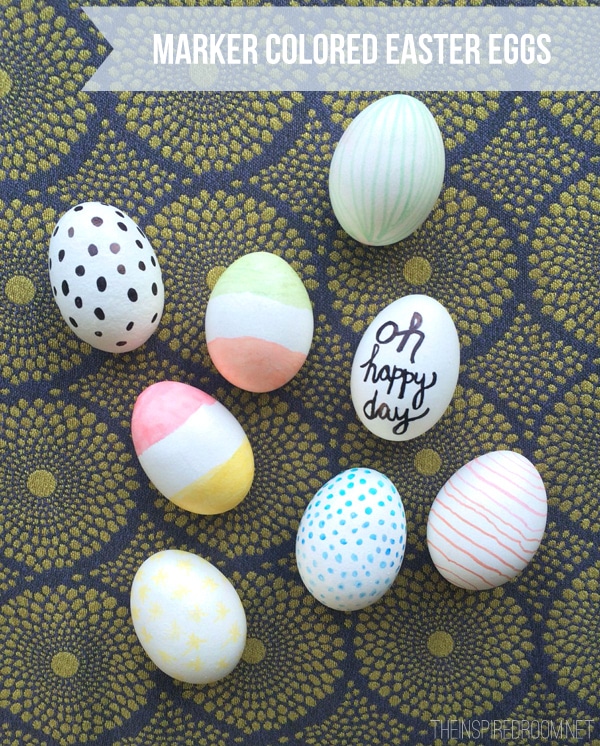 For many more Easter ideas, check out the Easter section of the DIY pages, or see some of our favorites here:
What's your favorite way to decorate Easter eggs?