Caitlin Wilson's Dining Room
I have always loved the look of wingback chairs at the dining table. They make a dining room feel extra charming and inviting. Wingbacks look great at the head of the table and with their classic design, they can be easily mixed with any style of chair or table. I think they bring a nice ambience to a room. Patterned or solid, I think they are lovely! Don't you?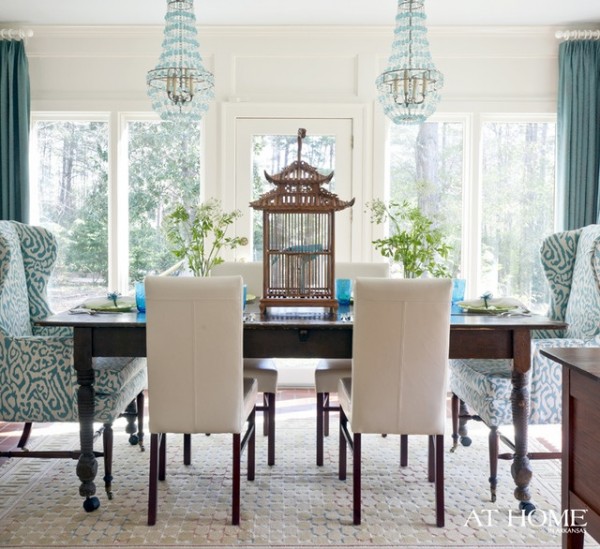 At Home in Arkansas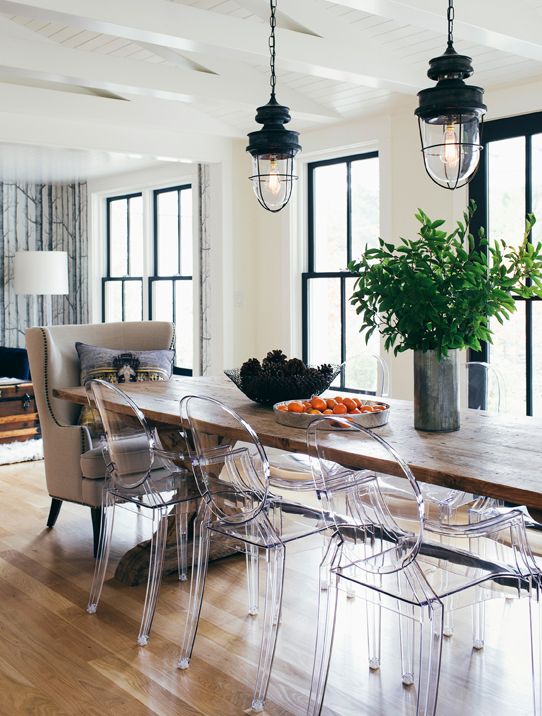 H2 Design and Build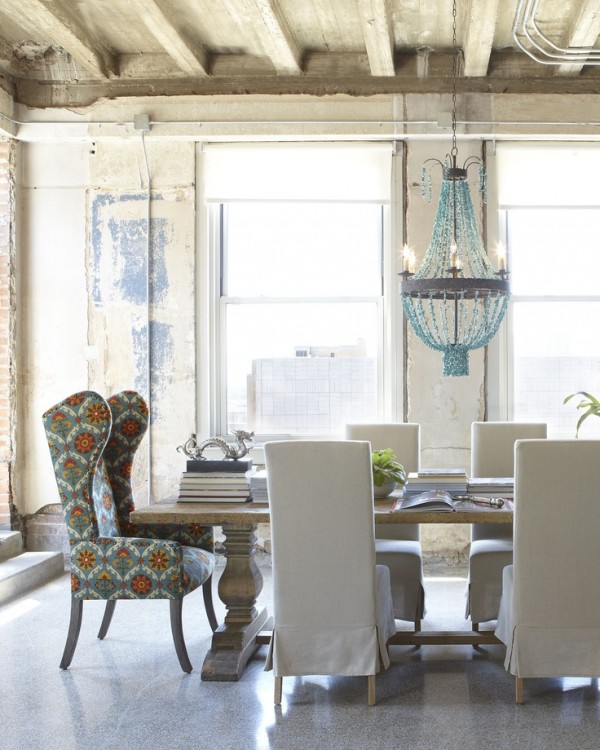 Neiman Marcus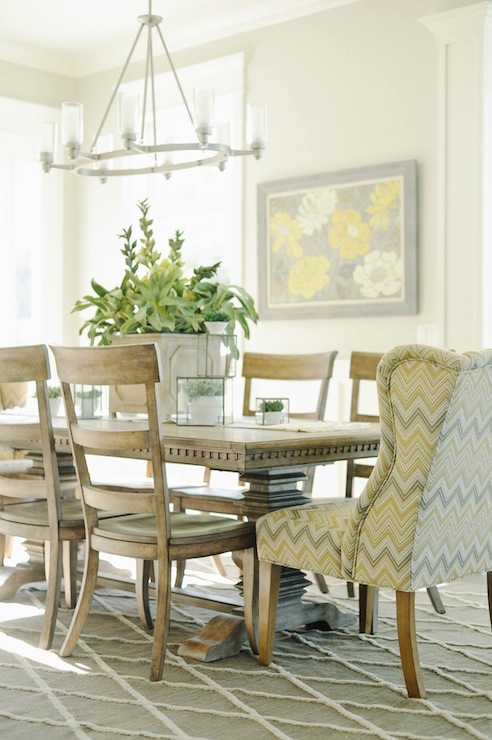 Davies Development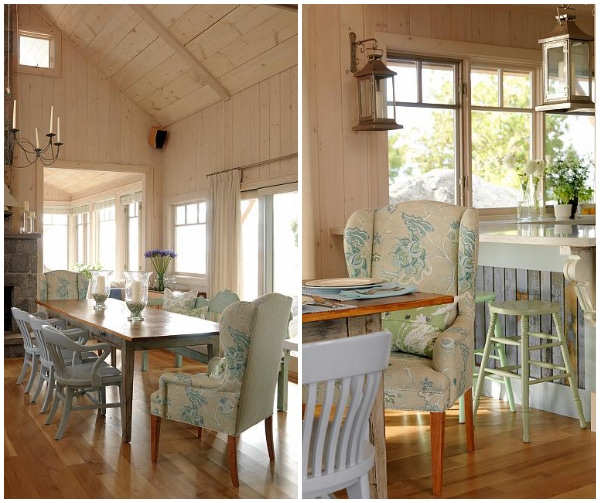 Sarah's Cottage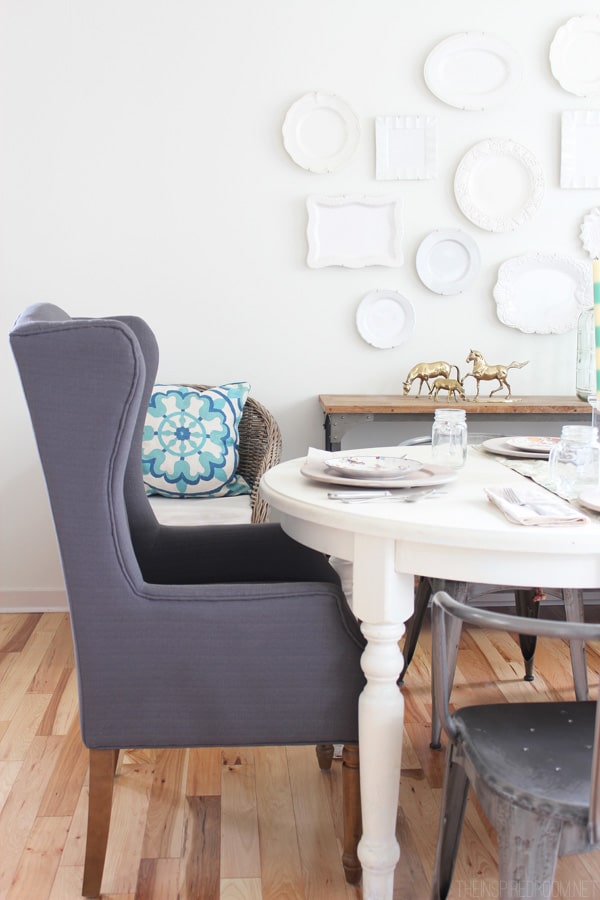 You might have noticed in my summer house tour that I added a couple of wingback chairs to my own dining room table recently!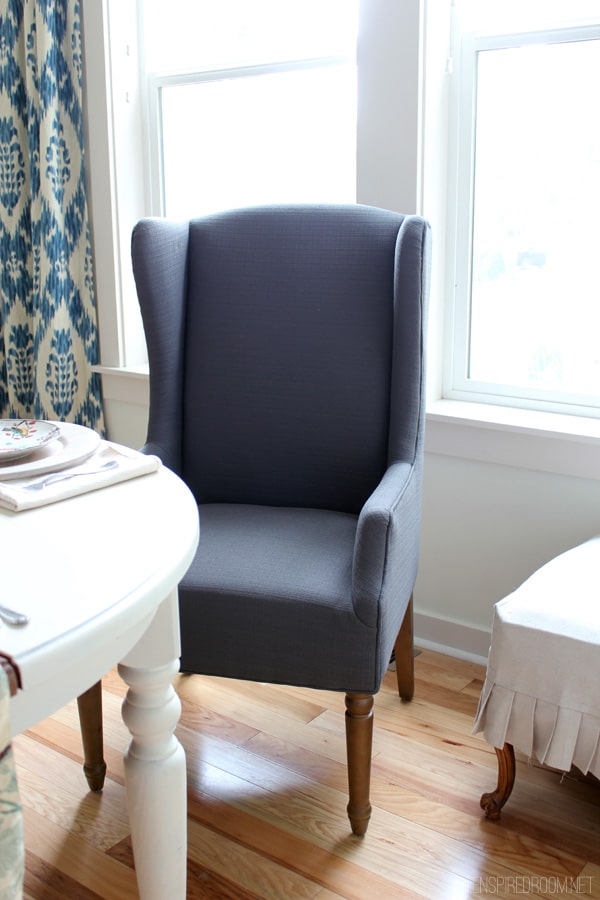 They are a slender narrow wingback that fit great at the table and don't overpower my small dining room. (The chairs are gray but the lighting when I was taking the pics today made them appear a little more blue than they actually are!).
I think they are a cozy addition to the room and a fun mix with the table and other chairs!
*Chairs are from World Market {affiliate link, but the chairs are not sponsored, I just always find stuff I like at World Market! Ha!)