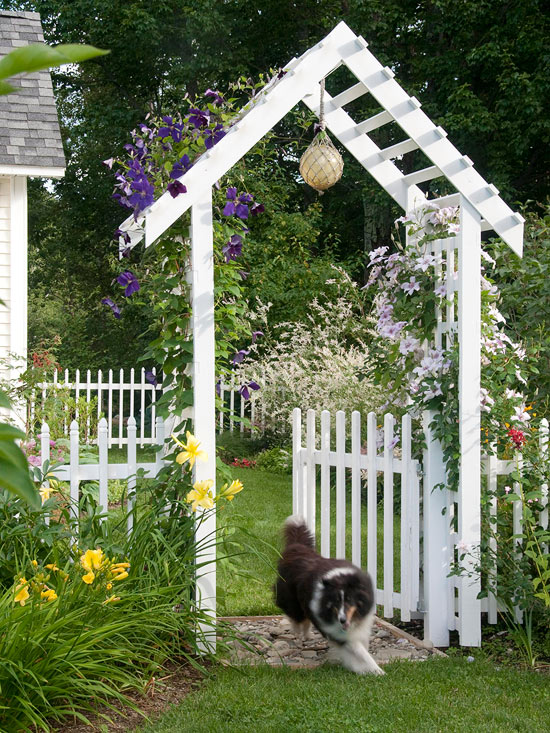 BHG
1. A Welcoming Entrance
Whether it's a pretty arbor, a charming gate, or even a simple strand of lights overhead, creating an entrance sets the stage for a beautiful oasis to begin.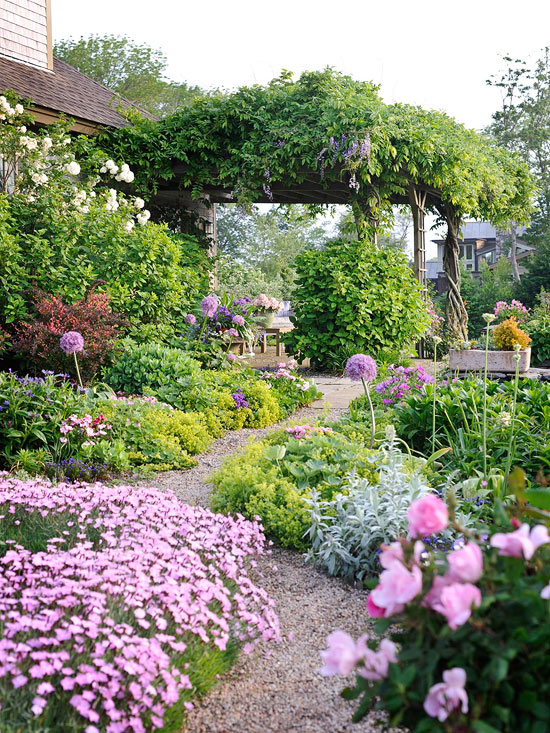 BHG
2. Paths to Wander
There are few things more charming in a garden than sweet winding paths to walk through and explore.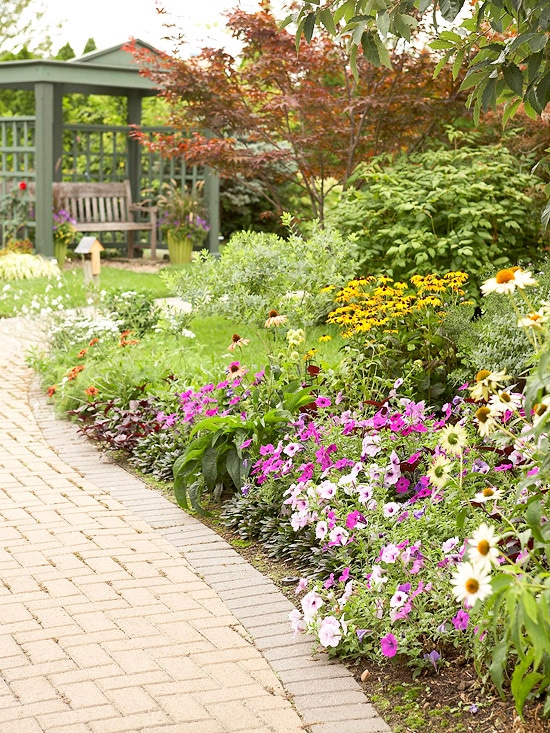 BHG
3. Destinations
It's always lovely when a garden has little 'destinations' along the way, isn't it? I love gardens with a sweet bench to sit and relax or a small table and chairs to stop for conversation.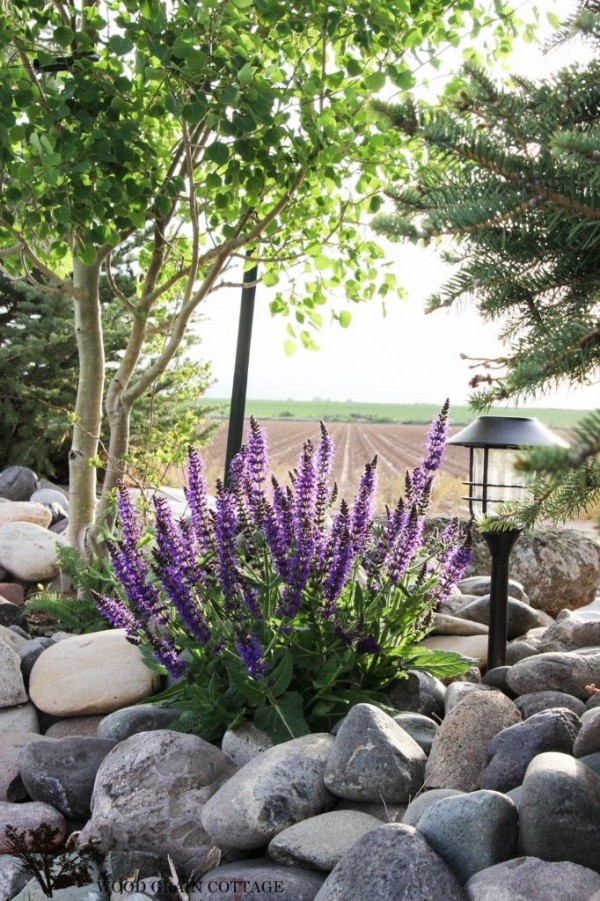 The Wood Grain Cottage
4. Texture
The most interesting gardens have a wide variety of textures and materials throughout. Combining interesting shapes and textures creates drama and an eye-catching contrast!
5. Ambience
Accents and layers of light provide a warm magical glow and help to illuminate paths.
Click HERE to take a tour of my own backyard!