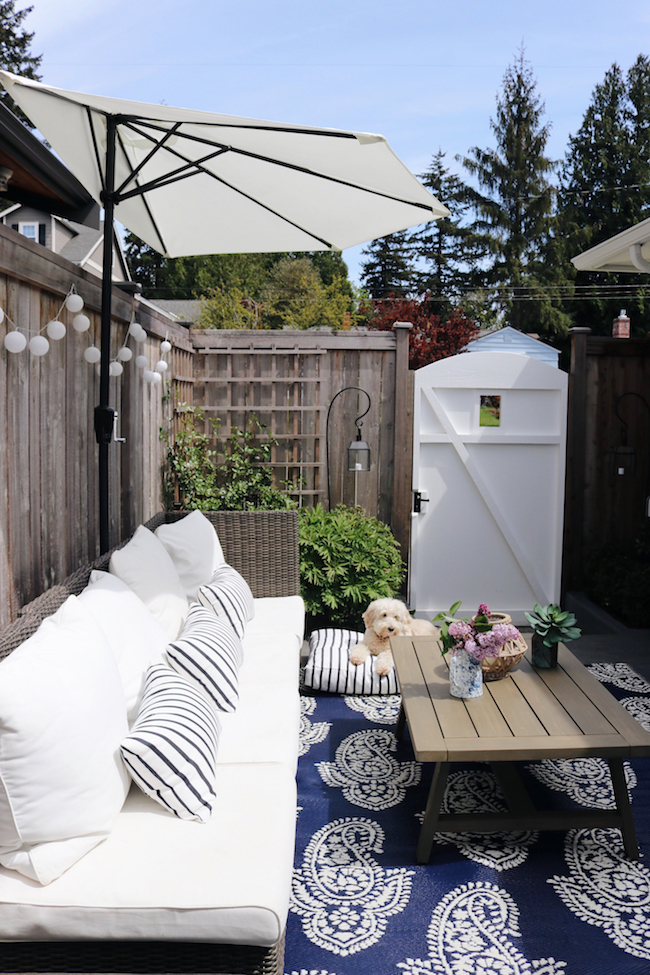 The pups and I saved a comfy spot just for you on our newly refreshed side patio! So come on in, grab yourself a cup of iced tea or coffee and join us in the sun today for a spring patio tour!
This post is sponsored by World Market

To shop the best deals at World Market, click here. See the sources at the end of this post!

Spring has definitely sprung here in Seattle and we've been soaking in every moment of blue sky and warmer temperatures. We are absolutely feeling SPOILED by the sunshine right now, it's been gloriously perfect in every way. The sun has motivated us to get outside and set up a fresh and inviting oasis on our side patio!
I might be one of the few bloggers left who doesn't feel the need to totally start over every season with all new furniture, but I've always believed you can create a room you love over time. No need to start from scratch every year. I was able to create a fresh spring look in this space by simply adding a few fun new seasonal items!
Case in point, my World Market outdoor sectional and cushions in this space are FIVE years old! We got this set at our old house and moved it here, it is still in excellent condition! I never hesitate to recommend World Market furniture or products to you because I know first hand they are such a great value.
How I Care for Outdoor Cushions and Rugs

Read about how we keep our cushions and rugs clean and dry on this FAQ post here!
Here's what's new on our patio!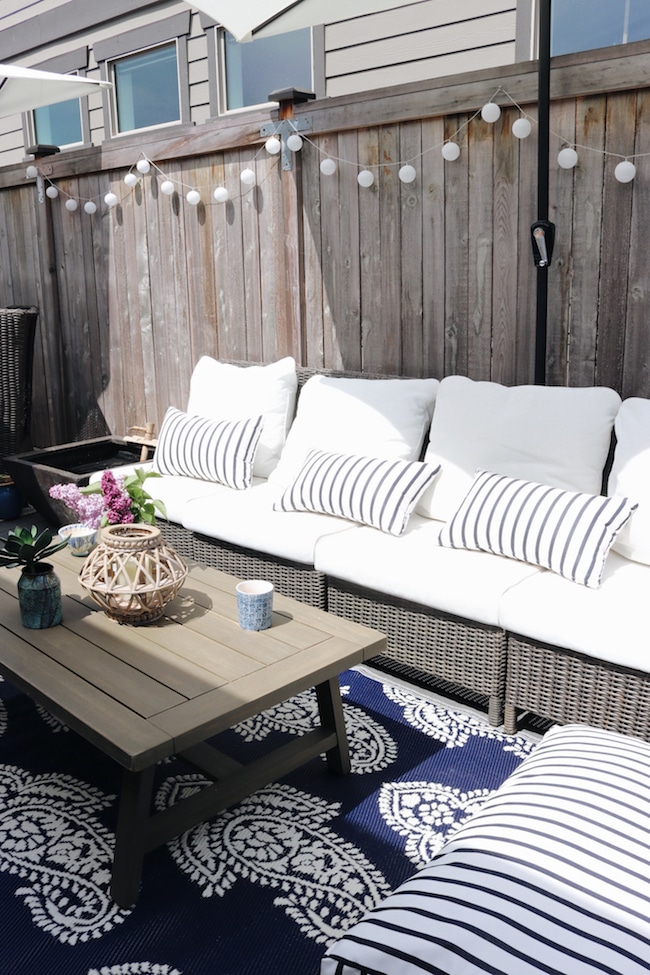 One of the new pieces we got for this area is this really cute new coffee table, which is going to be perfect for serving morning coffee, breakfast and lunch out here.
The new punchy blue rug and striped navy and white pillows (with Sunbrella fabric!) help set a fun nautical mood and color scheme for this space.
If you are new to my house, the backyard faces the Puget Sound, so we get a glimpse of the sea from our home and patio spaces! A touch of coastal style just feels like the right mood with this house!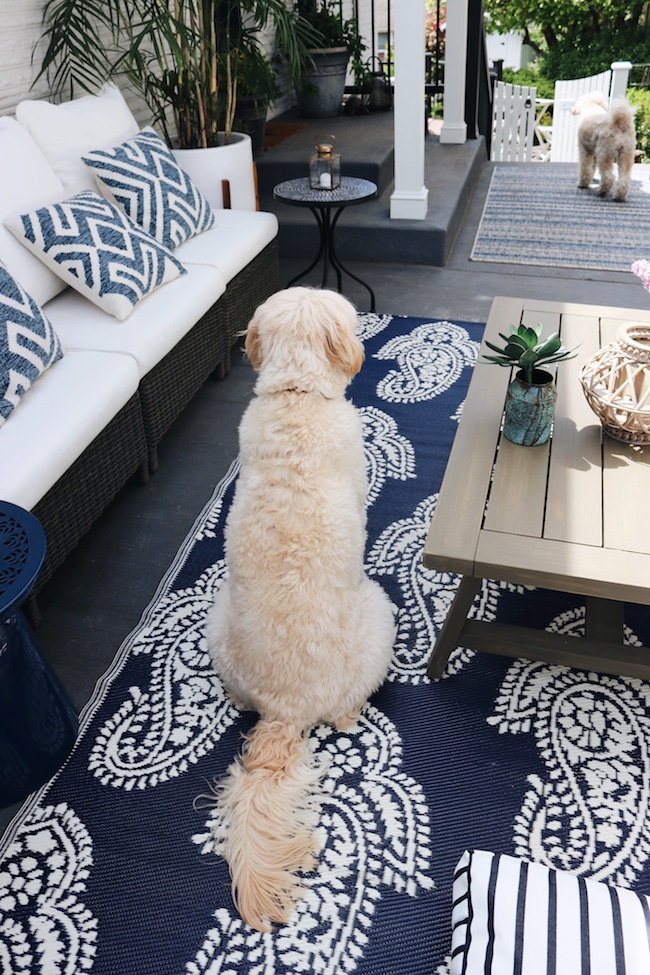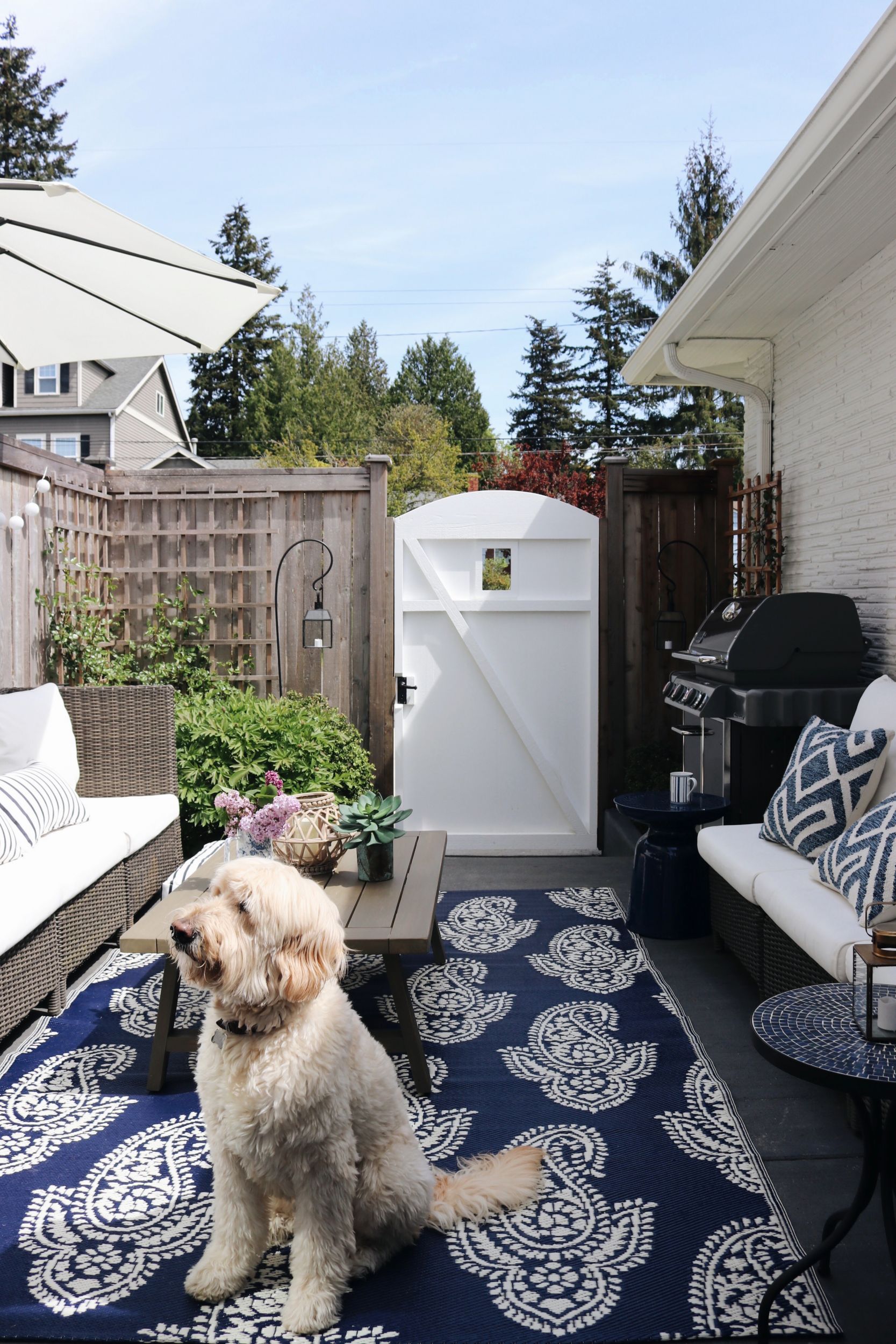 One thing I love about this boldly patterned rug is it really brings this little oasis together with flair.
The striped cushion on the rug is a dog bed! As you can see, it's already a hit with our furry family members. Especially Lily who likes to enjoy ALL of the beds. She LOVES being outside, so this whole comfy situation out here makes her happy all day long.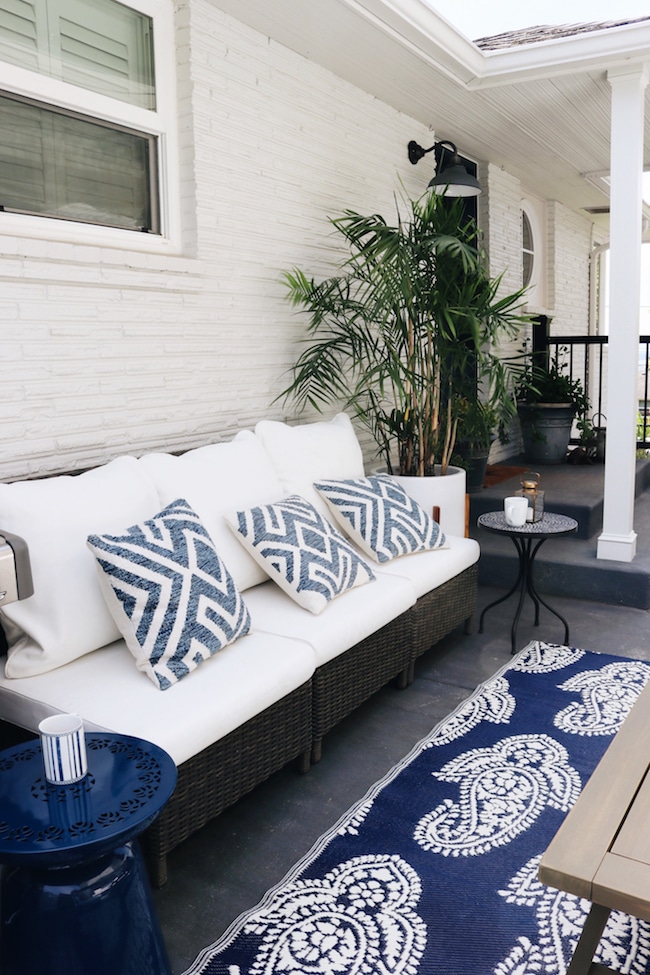 The blue side tables (this one and this one) are so cute and very helpful! Since this part of the sectional is farther away from the coffee table, side tables give everyone a spot within reach to set down a drink or plate.
The giant palm tree is the same one we used to have in our living room. I thought it might enjoy being out here this spring! I love the planter because it sets up on a stand, so it really elevates the plant and makes a great statement.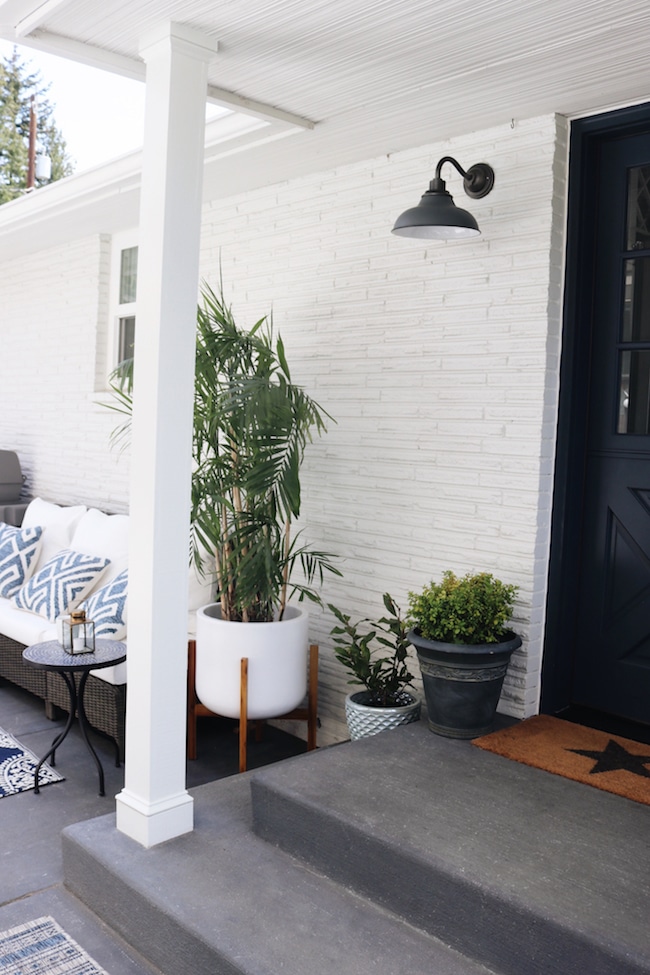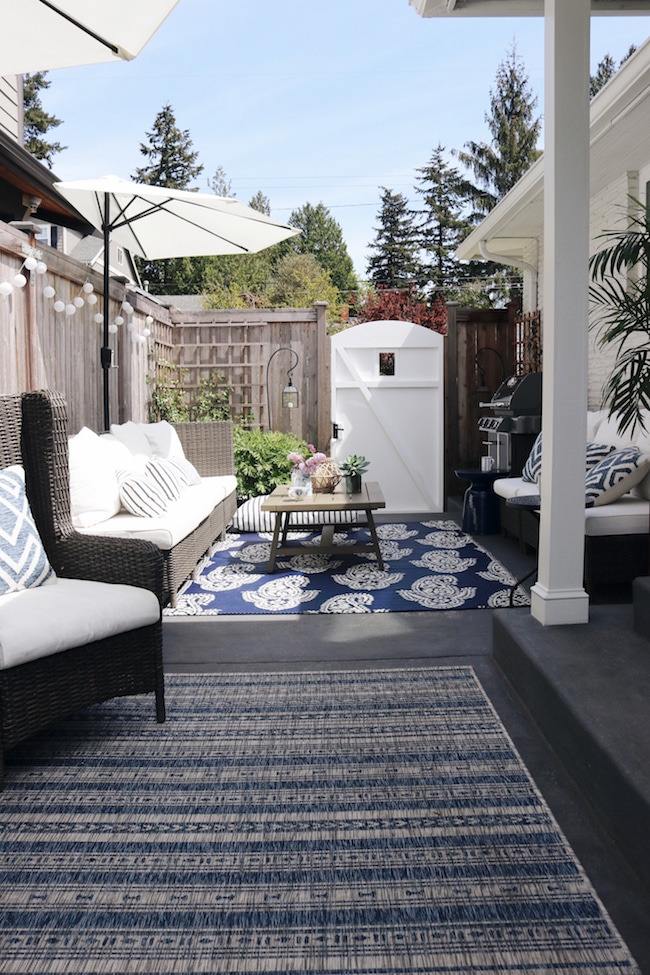 You can totally mix rugs if you want to. That's what I do! :) The striped rug helps define the little area right off of our kitchen porch. The variation makes each space feel special, but the bolder rug in the main conversation area invites all eyes to notice the real focal point of the patio!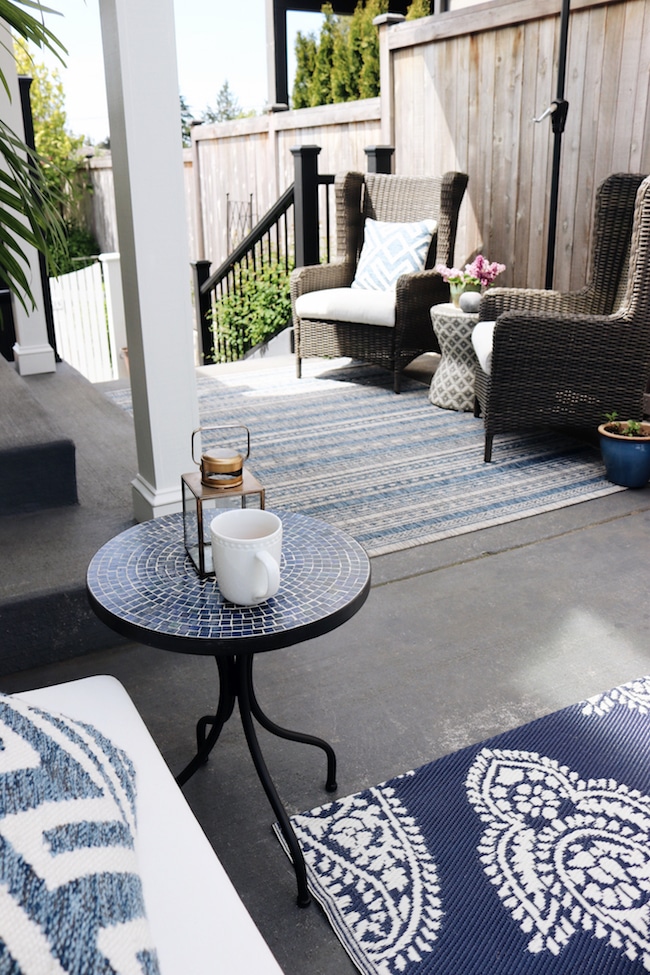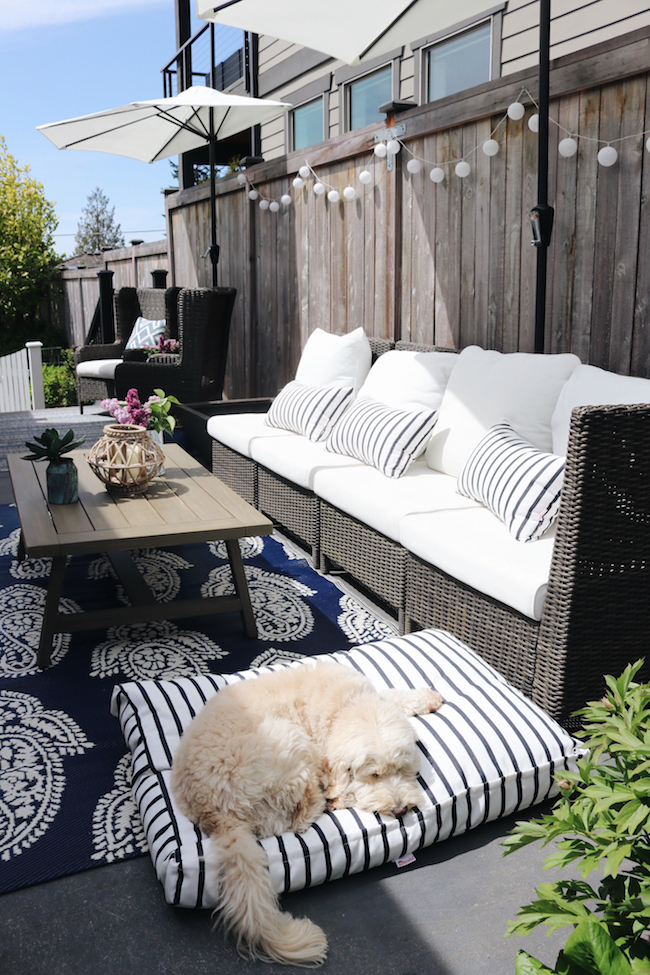 As you are thinking of ideas for putting together your space, I like to use repetition to pull the look of a room together! Even though some items are unique, such as the rugs, the pillow fabric and double umbrellas tie them together making the design as a whole feel cohesive. The string lights are another repetitive design element.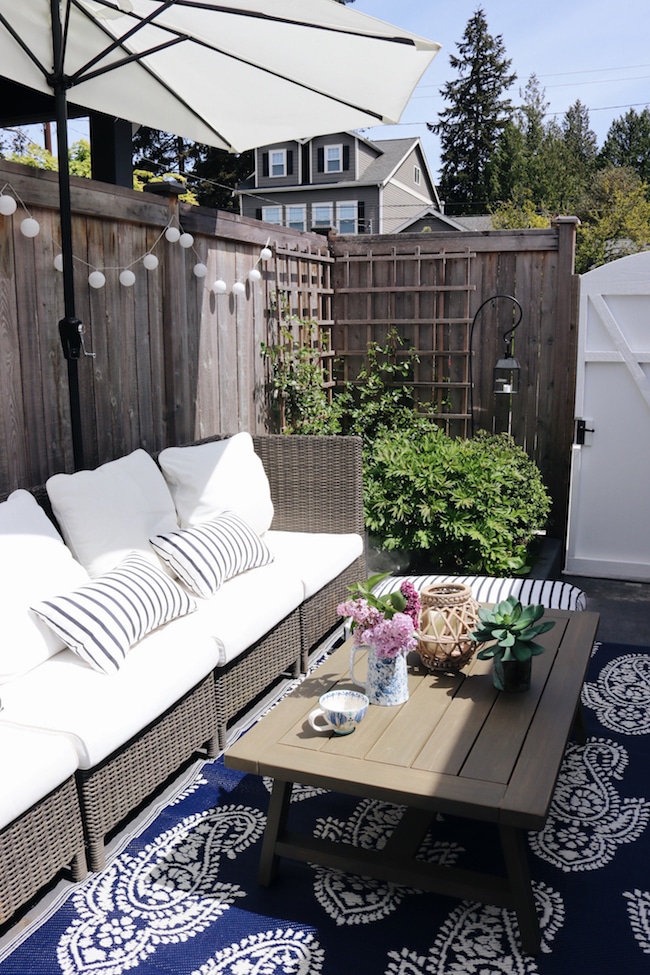 Another fun new accessory are the lantern hooks on either side of the gate. I got the lanterns at World Market a few months ago so I thought the stands would be a charming way to use them in out little gardening area. I use a battery operated votive so it's safe outside, even if we forget it when we go in at night.
Soon the garden area by the gate will be bursting with peonies, white climbing roses and jasmine! I can't wait! It's a feast for the eyes and senses.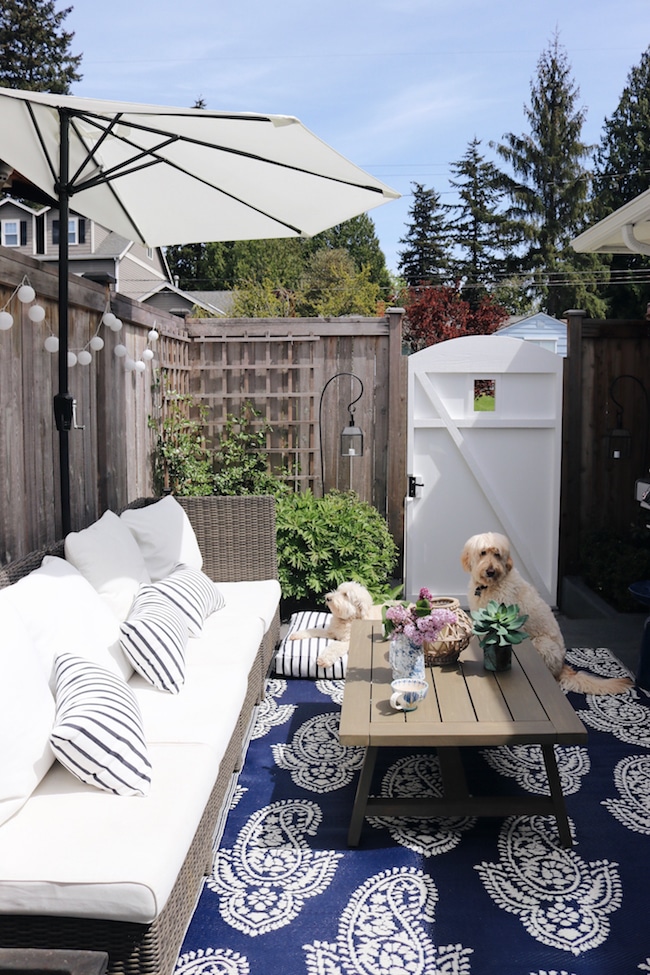 I've been happily sitting outside every day for well over a week, enjoying the sun, the breeze and the fresh air.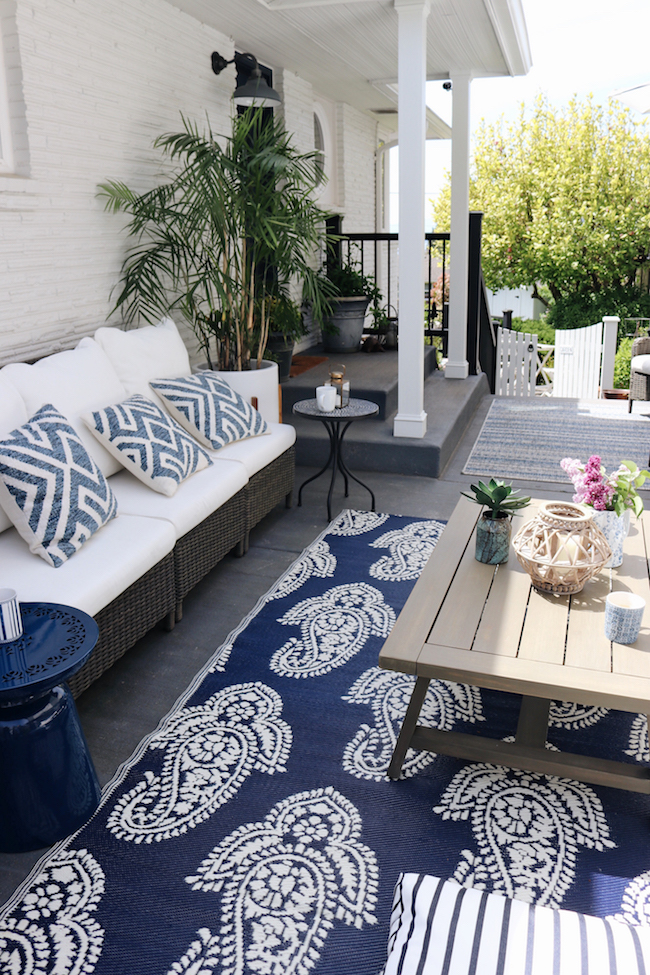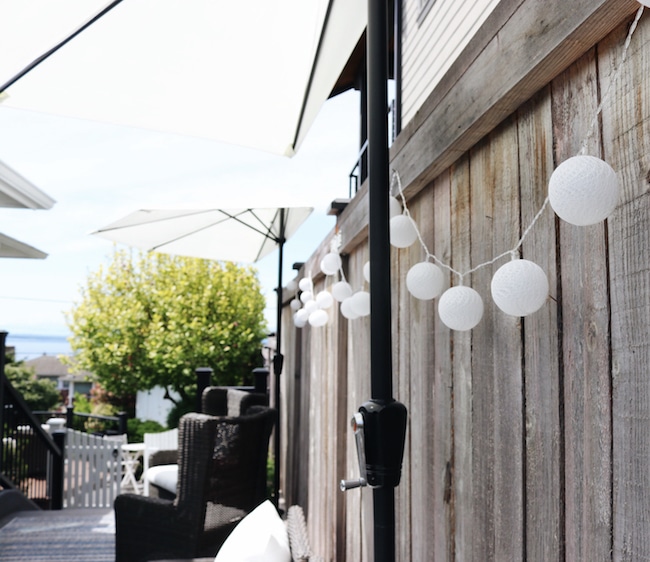 I think these solar powered lights are just adorable! I love how they look strung across the fence, even in the daytime. I am not sure that they have powered up enough to work at night yet, but once I figure that out I'll share what they look like in the dark!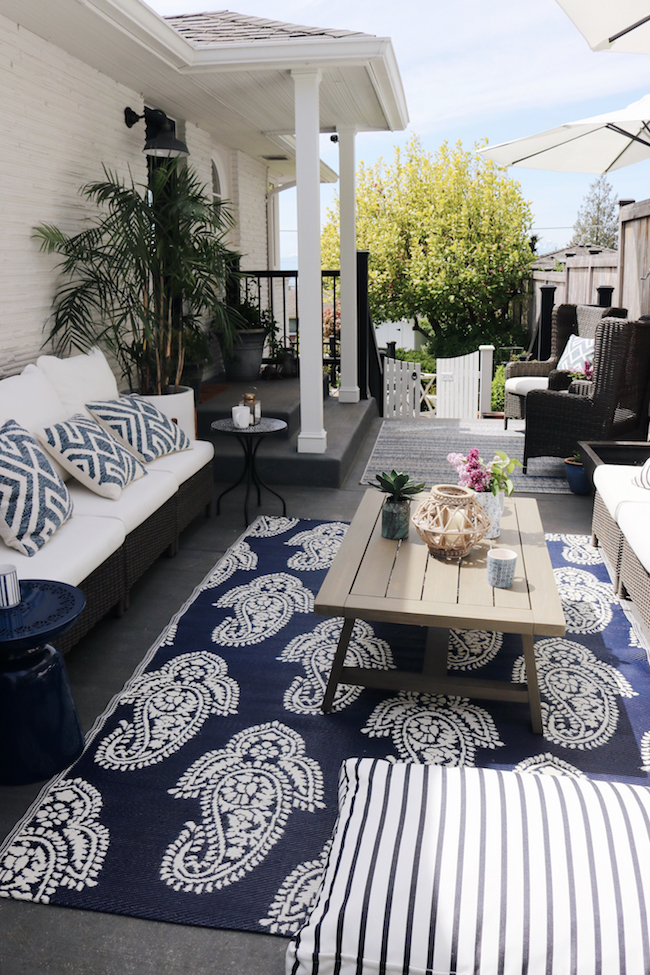 World Market has so many fun items for your home, inside and out. And with the sale, it's a perfect time to pull a room together for spring!
I am sharing sources and tips below for a how to get the best deal during the sale, including how to shop the sale EARLY and get your favorite items through the code and links provided! Don't miss the scroll bar to find my favorite products at the end of the post!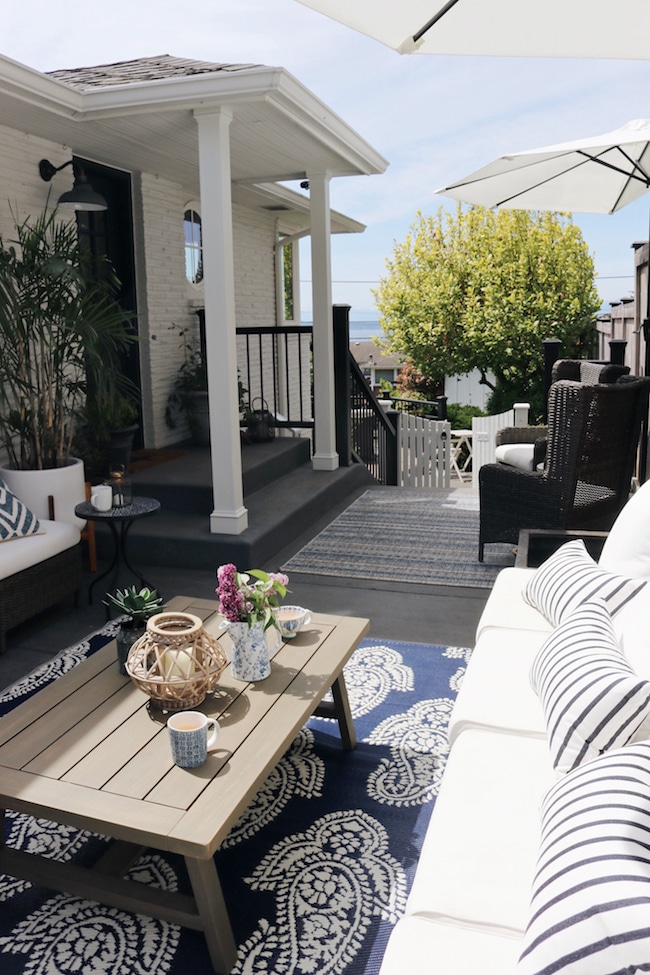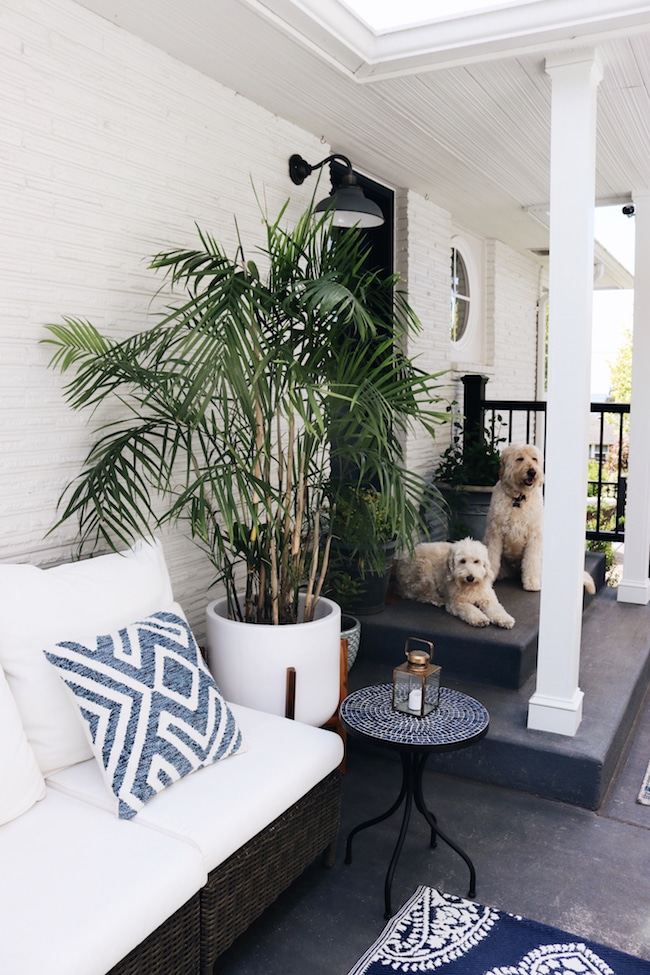 Sources:
Shop online (use the links below!) and either have your items shipped or pick up your items from the store! Click here or use the scrolling bar below to find my sources.


Thanks for stopping by!
Hope you enjoyed the tour.
Are you working on your outdoor spaces yet?
Recent posts: