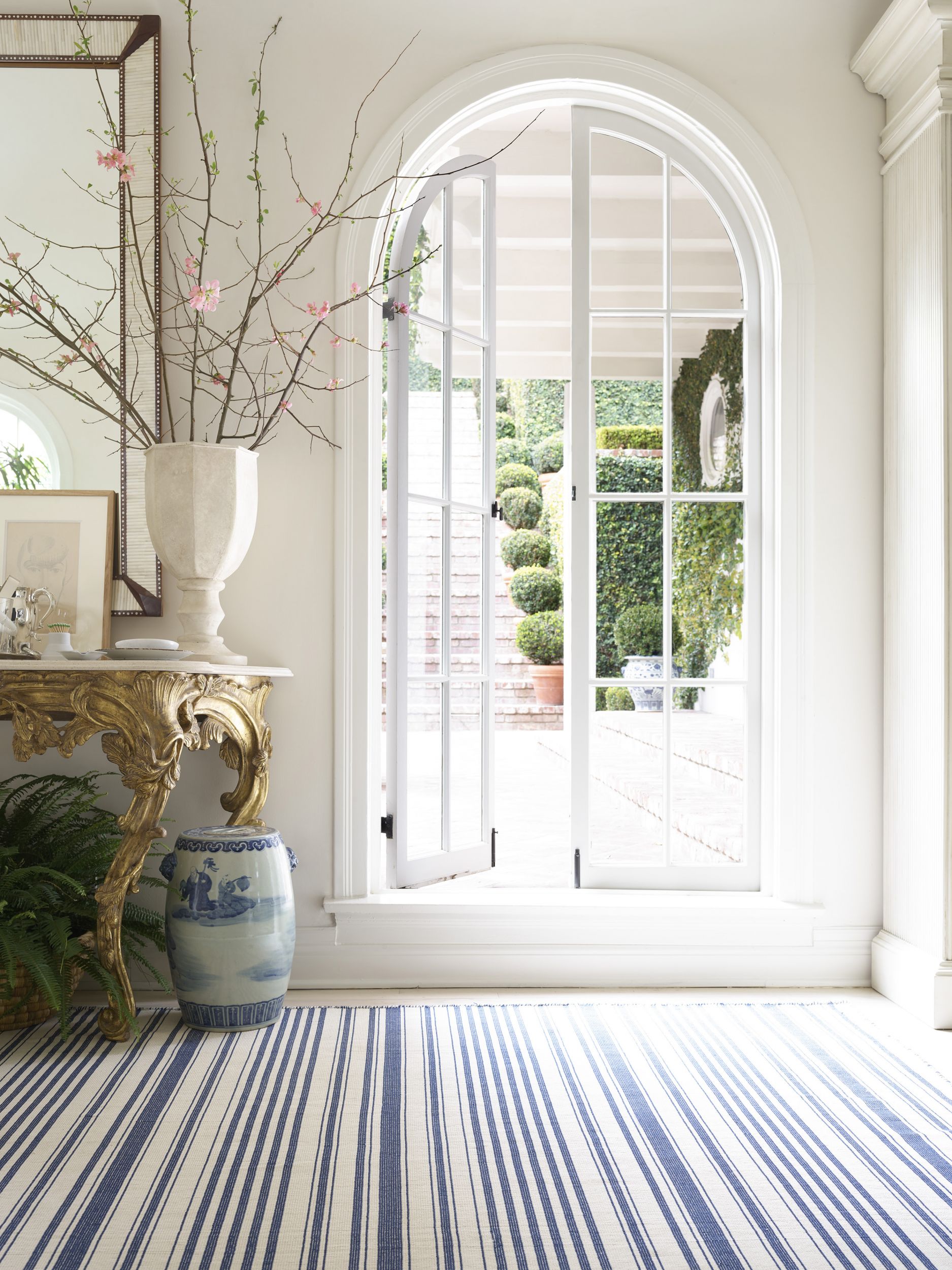 I've always been torn between which house I love more. I have to admit, as much as I love decorating my fall and winter home, I've been especially enjoying working on our summer house lately.
Ahh…I can't fool you. I only have one house. But I would love to have ALL THE HOUSES to decorate (can you imagine how fun that would be? or is that just me?).
I've discovered that this house comes to life this time of year, so why not have fun with summer style? I don't have a real "summer house" but "love the home you have" is what I always say (yes, that's the name of my first book LOL).
Top Photo Source: Annie Selke
Recently two of my favorite designers when it comes to summer home style, Annie Selke (Dash & Albert) and Mark Sikes, collaborated on a brand new collection. When they reached out to ask if I'd like to share some of my favorite pieces with you, I couldn't say yes fast enough. This is my kind of fun.
I have been wanting to add a new rug to my dining room for quite awhile. The seagrass rug I had in this room has been great, but I have really been wanting to punch up the color and pattern in this space.
Now that we've lived here for nearly four years I'm feeling more and more like I know this house and the style that feels right to me here.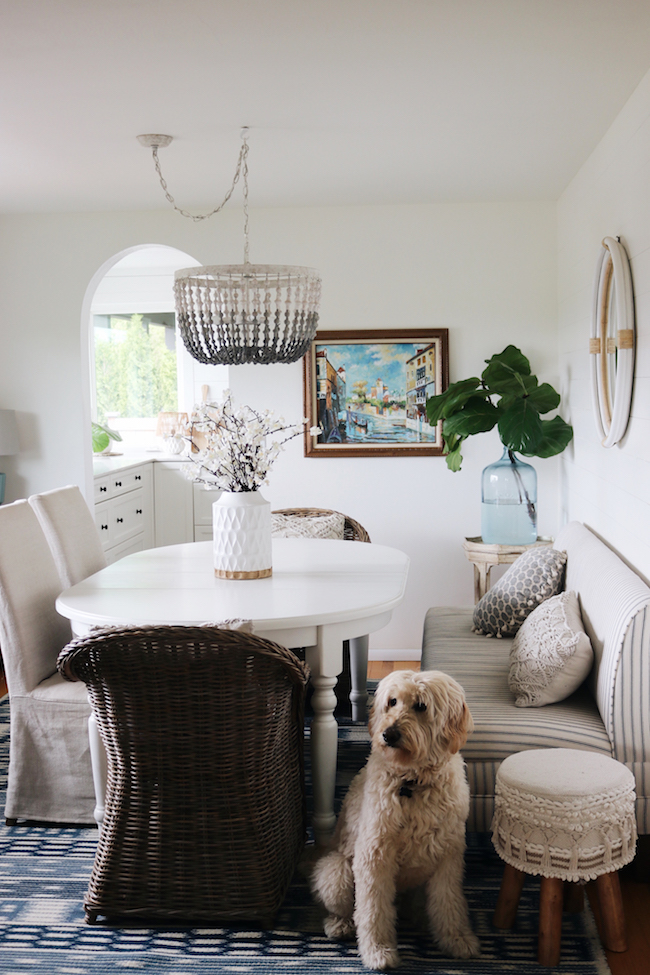 One of Mark's rug designs (Big Sur) was perfect for what I had in mind. I think it looks and feels even better in this room than I had imagined! I'm in love with it already.
Not only is the classic pattern one of my favorite styles (reminds me a bit of the fabric I've brought with me to use in several of my homes over the past 25 years!) but I think it's going to hold up really well, too.
This is my guest room. You've seen this little room quite a bit, but it's always evolving!
You might remember that I also designed two rugs for Annie Selke/Dash & Albert! Well, I recently brought one of my rug designs (Inspired Stripe) into the guest room. I thought it might be fun to push the envelope a little to bring even more pattern in this room for the summer.
I loved my rug in here and I have to say, I love it even more paired up with Mark's wonderful floral reversible quilt and shams (Pasadena). The plaid sheets and matching Euro shams are amazing, too (Julian Cobalt).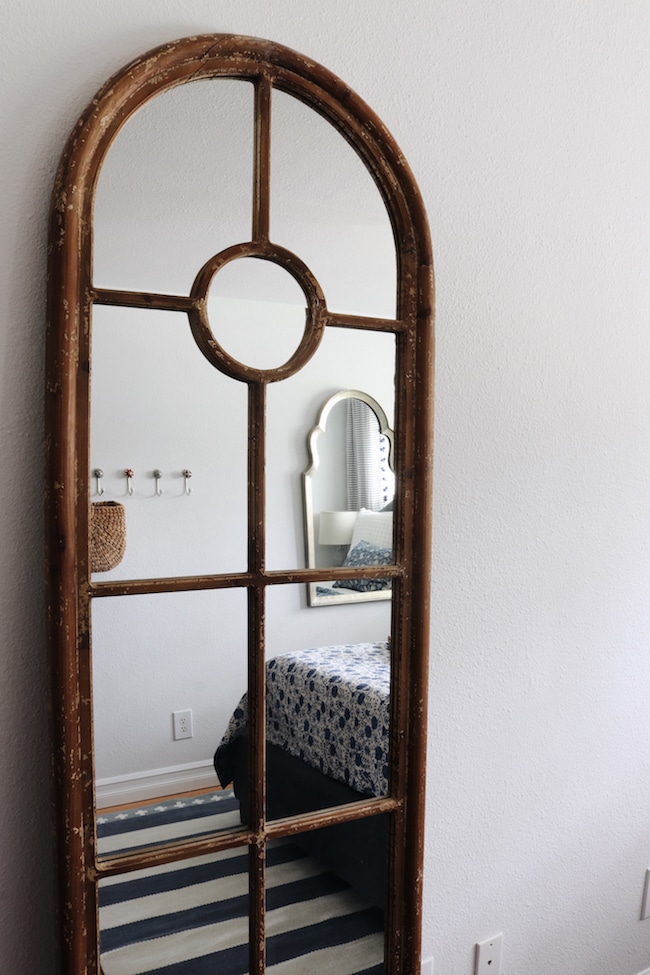 Now our tiny guest room is all ready for summer. And the bed is made up for my parents, who will be here in a week for LUKE'S HIGH SCHOOL GRADUATION!
I can't believe our little baby boy (who is now taller than everyone in our family) is finished with high school. I don't think I've fully let this all sink in yet (although I will admit to bursting into tears a time or two.) He was in kindergarten when I started this blog! That's just unreal to me.
I'll share more on this time of transition in our life soon as well as more rooms in my ever evolving summer house. So stay tuned for all the summer happenings around our house. :)
Related resources:
Mark Sikes wrote a lovely book called Beautiful, it's one of my favorite design books!
Shop the brand new Annie Selke / Mark Sikes collection here!
Shop more sources from this room here.