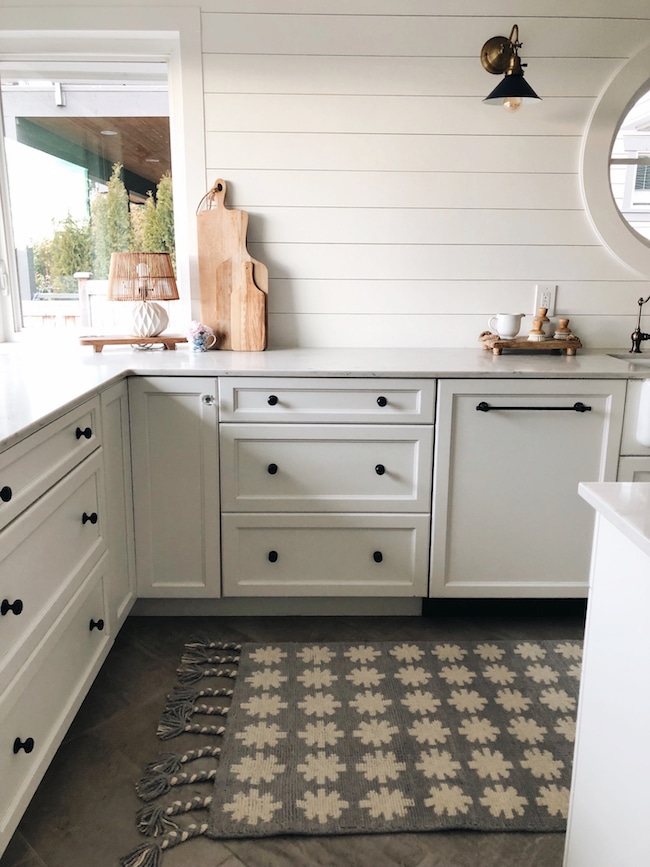 Remember a couple of years ago when I participated in the Annie Selke Dash & Albert rug design competition? It seems like a lifetime ago, doesn't it? Or is that just me?
If you've forgotten what this was all about, in the competition two of my designs were selected to be produced, based on y'all voting for your faves! Thank you so much for your support in this incredible opportunity. What a treat to get to say I've designed rugs for a company I've loved for years! And even more exciting than saying it, is SEEING THE RUGS! Woo hoo! Remember the mock-ups we did visualizing how they might look in real life?
The two winning rugs I designed (along with my lovely girls) are now in my home! I was so thrilled to receive them that I couldn't wait to snap a few pics for you as soon as I opened them.
The rugs are called the Inspired Stripe and the Nova!
Nova Rug (hand-knotted wool)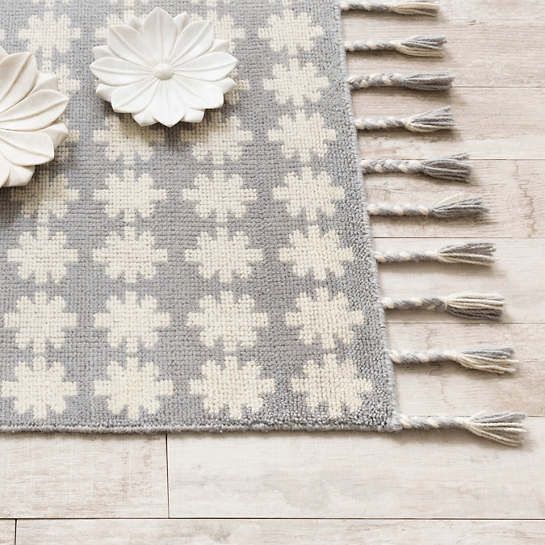 As you would expect with a Dash & Albert rug, they are gorgeous in real life. They'd be beautiful in any room and in any size. I'm extremely happy with how they turned out!
Inspired Stripe Rug (woven cotton)
I'll do a more formal photoshoot of the rugs in my home, too, because you know my goldendoodle Jack will want to be a part of the photo shoot. He was taking his rug modeling practice so seriously during the competition that I don't want to deprive him of being in the bigger reveal, ha!
If you get either of these rugs for your home, I would LOVE to know!
Tag me @theinspiredroom on Instagram, it would be so fun to see them in your home! :)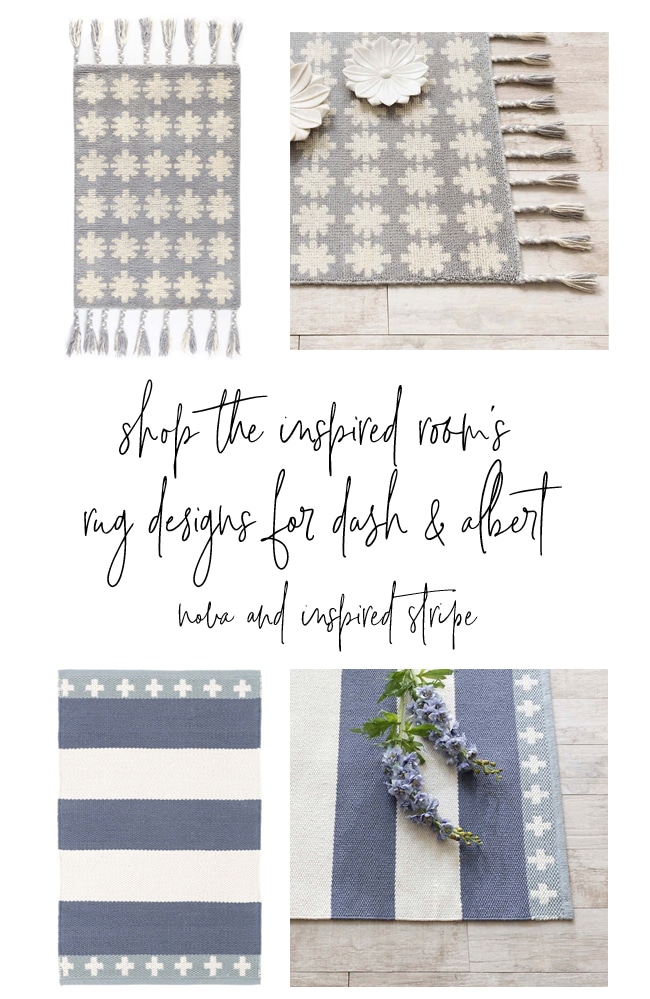 Click here to purchase the Nova Rug