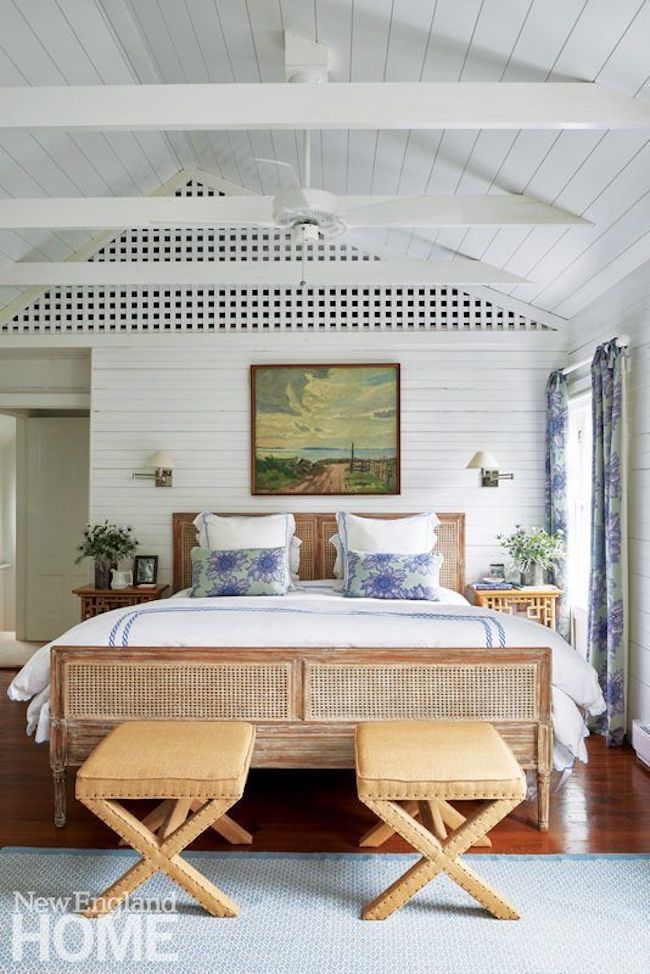 Back when we lived in our Portland house, I put up wall sconces by the bed. I LOVED THEM! So cozy in a bedroom. I actually love the look of wall lights in every room of the house. They bring such a warm feeling around a room and of course, add a lot of character, too!
We've already installed wall lights in our kitchen (and had them in our last kitchen, too) but I especially love how wall sconces can streamline or free up the nightstands for other things in a bedroom! Especially in a small space, where every surface counts.
I've been shopping around for just the right wall sconces for practically every room in our home but lately I've been looking particularly for my guest room, and maybe even our bedroom! Both small rooms that could benefit from wall sconces by the bed.
Don't you love that bedroom, above, from New England Home? That bed is so similar to mine.
I found quite a few sconce styles I like (scroll to the bottom of the post to shop for wall sconce sources!) as well as some great inspiration photos for wall sconces by the bed!
(You'll also find an additional wall sconce inspiration post linked below!)
Enjoy!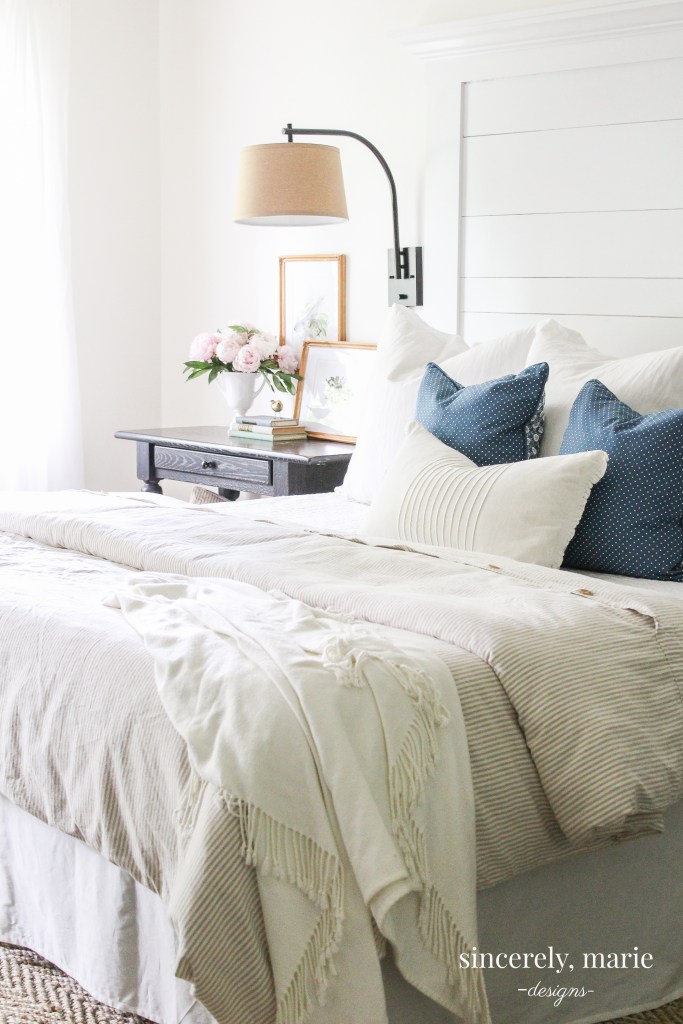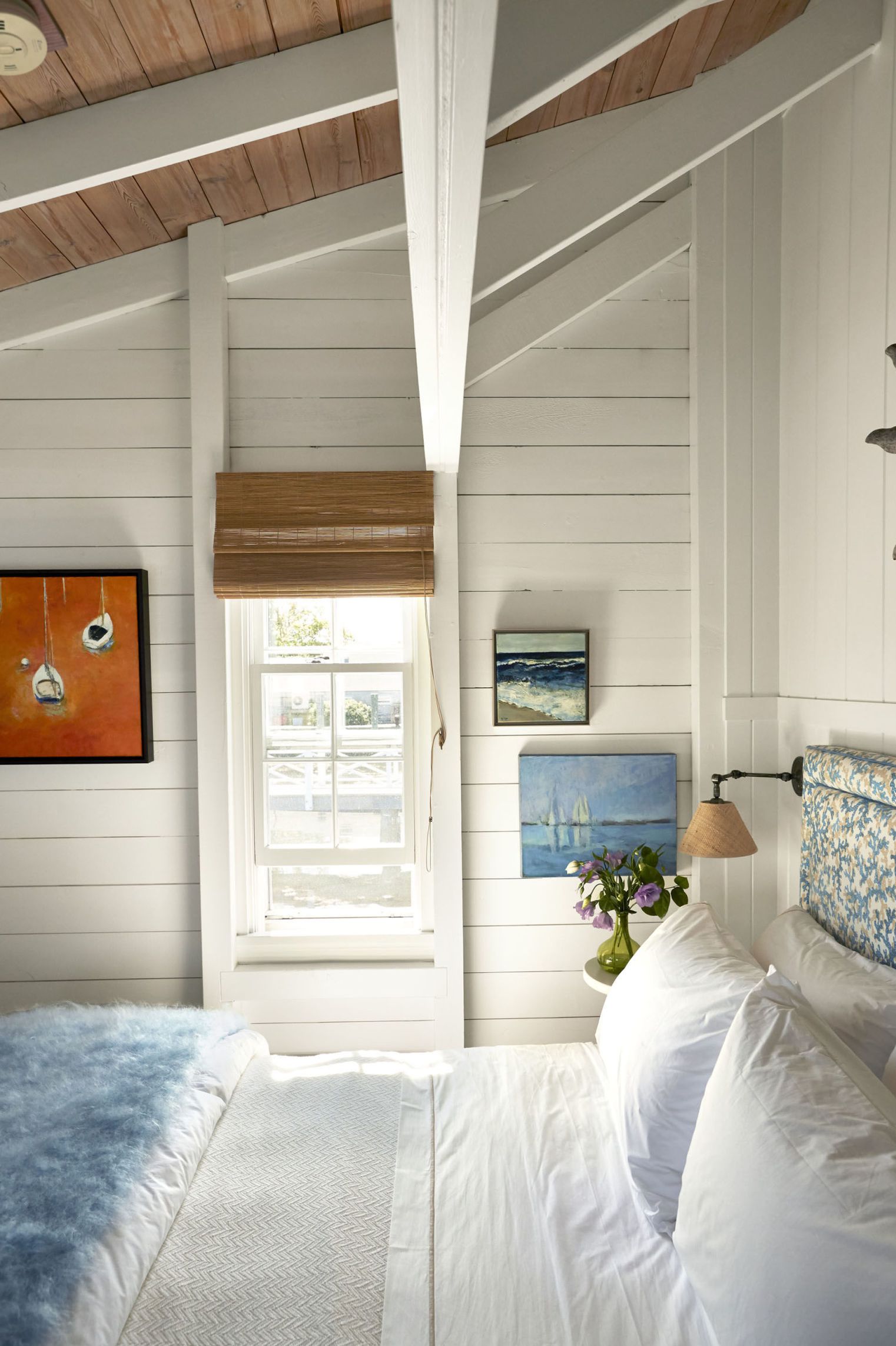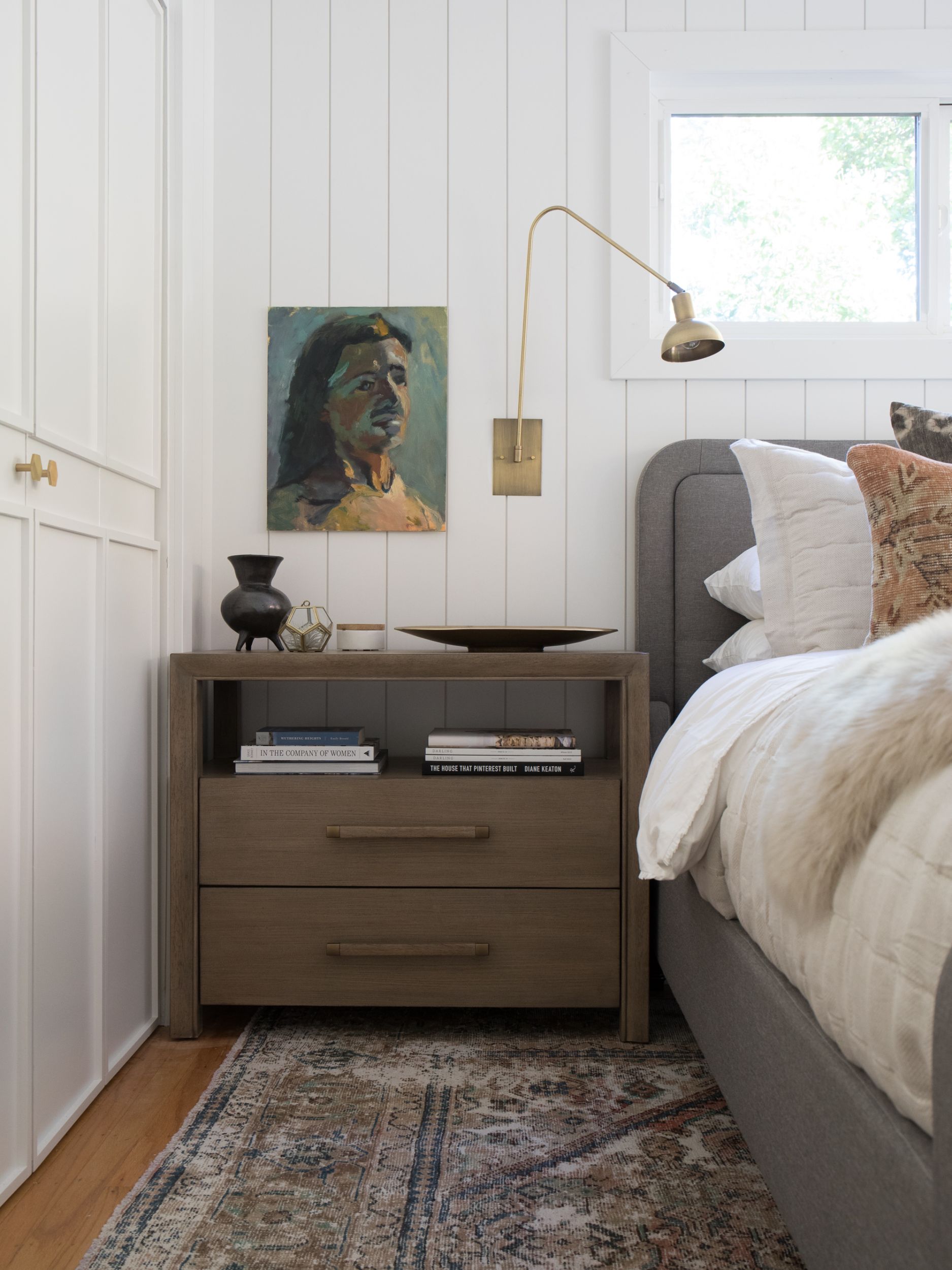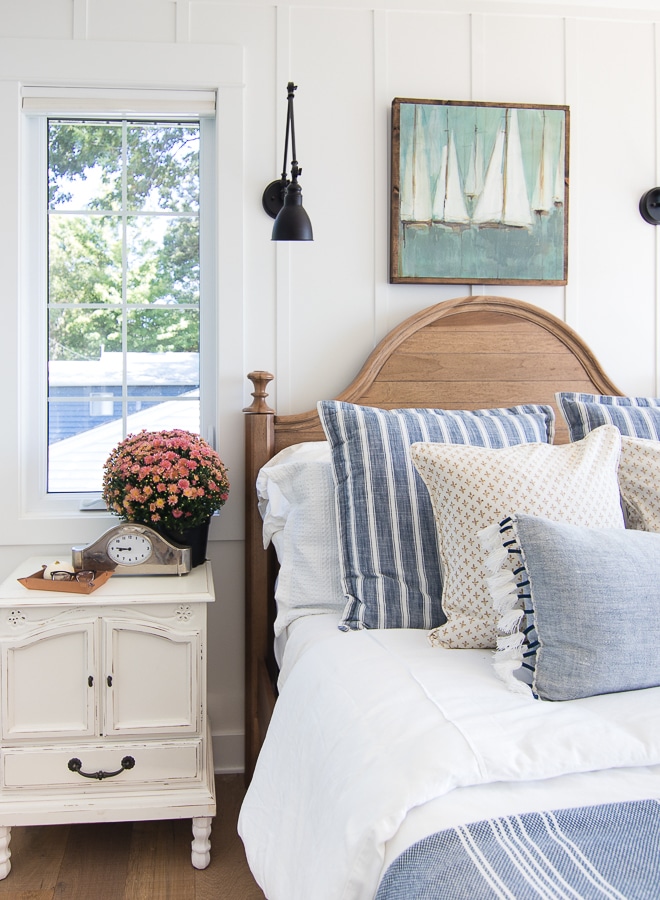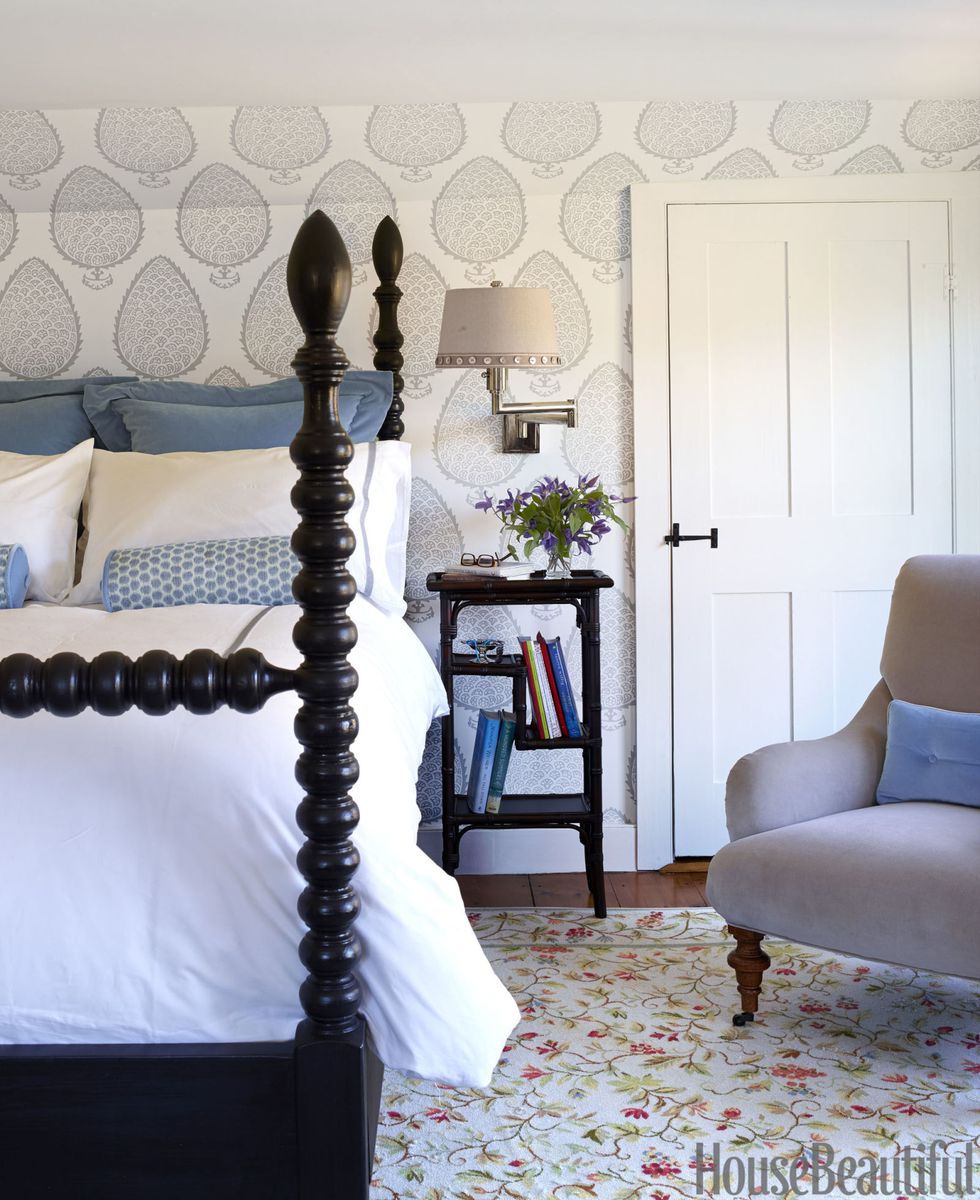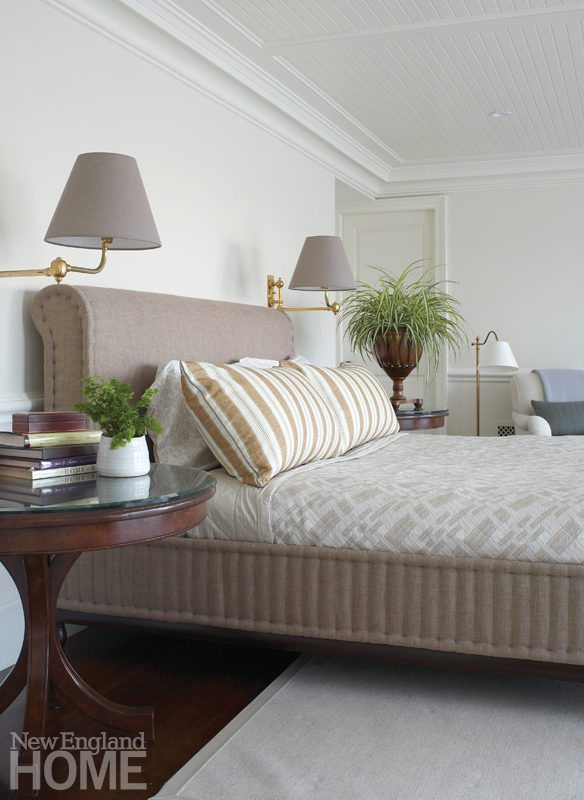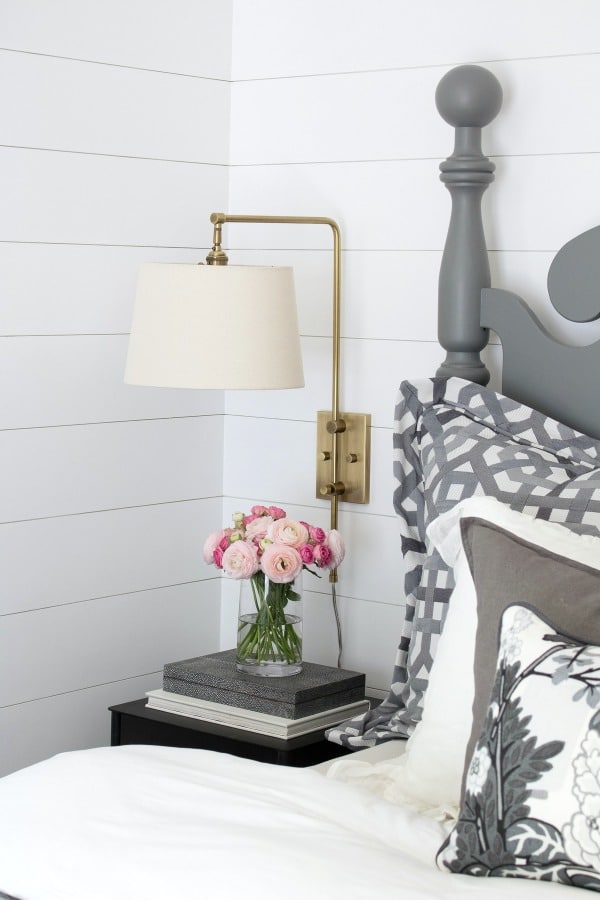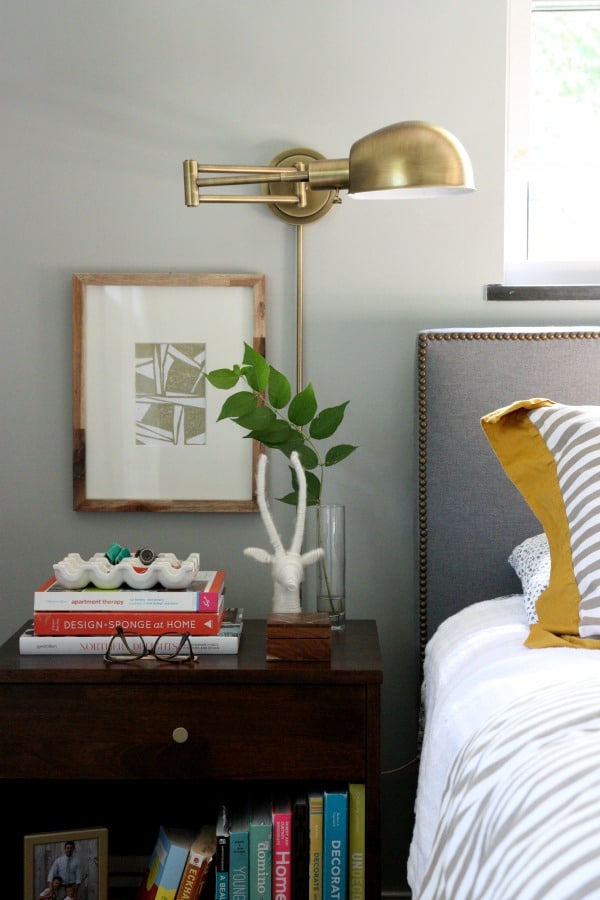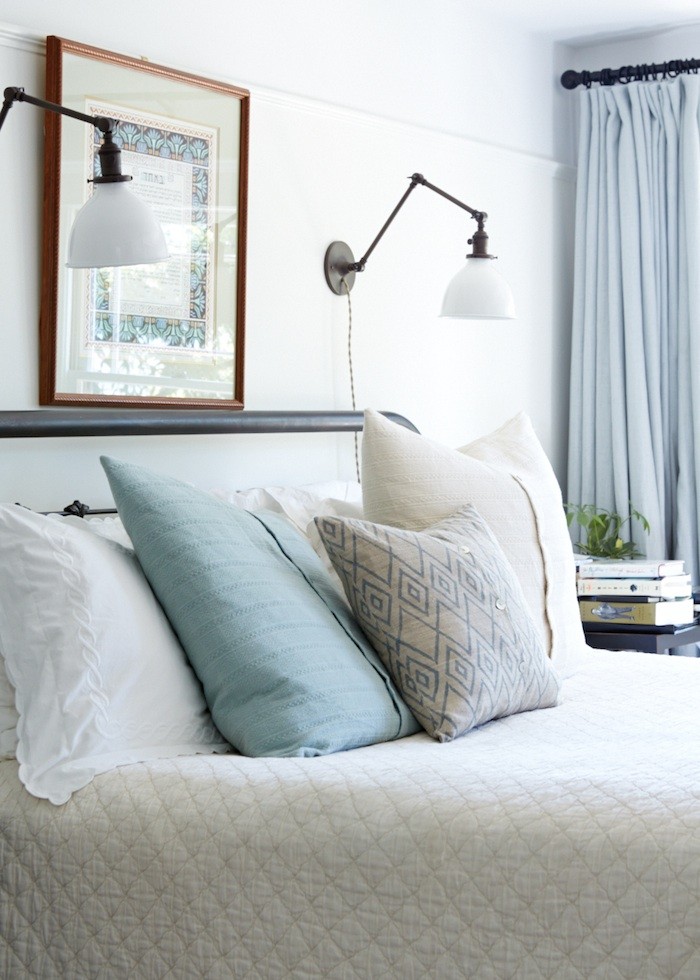 Remodelista / Photos of Ayelet and Michael's bedroom by Aya Brackett.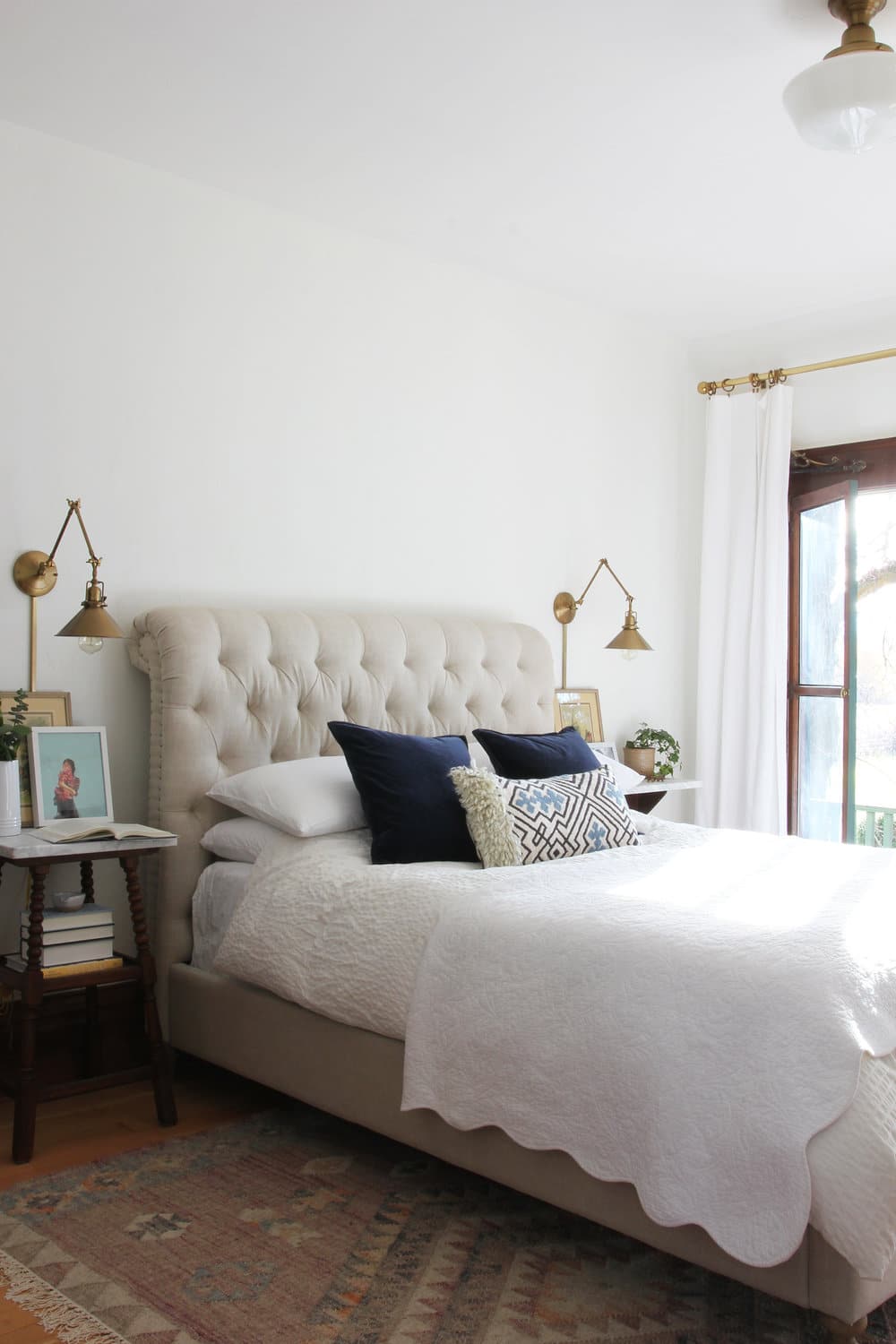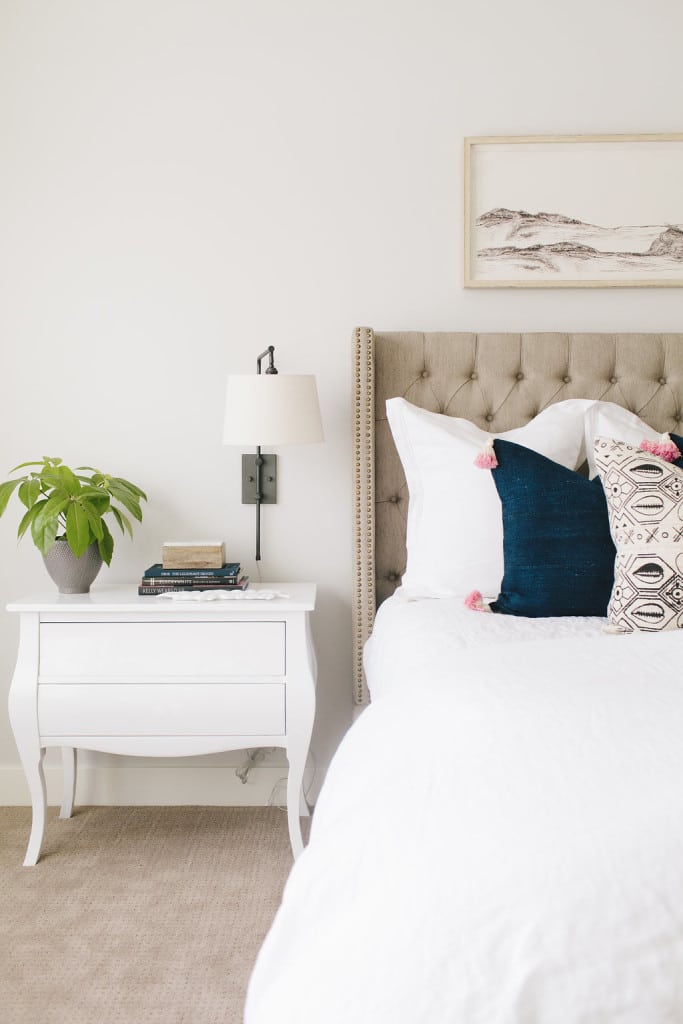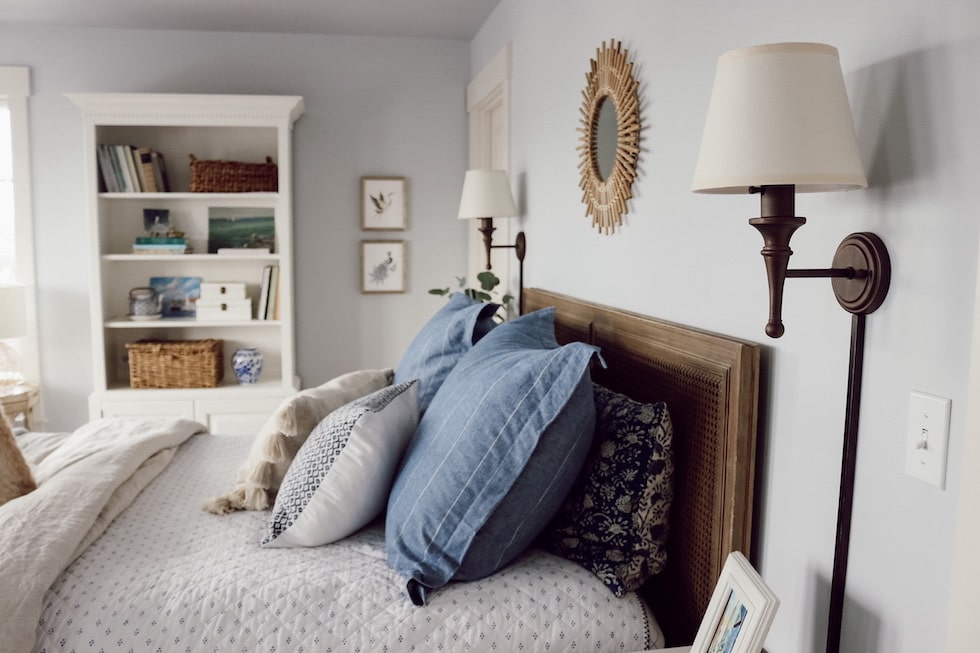 ---
Looking for lighting?
Click HERE to find my favorite lights on Amazon!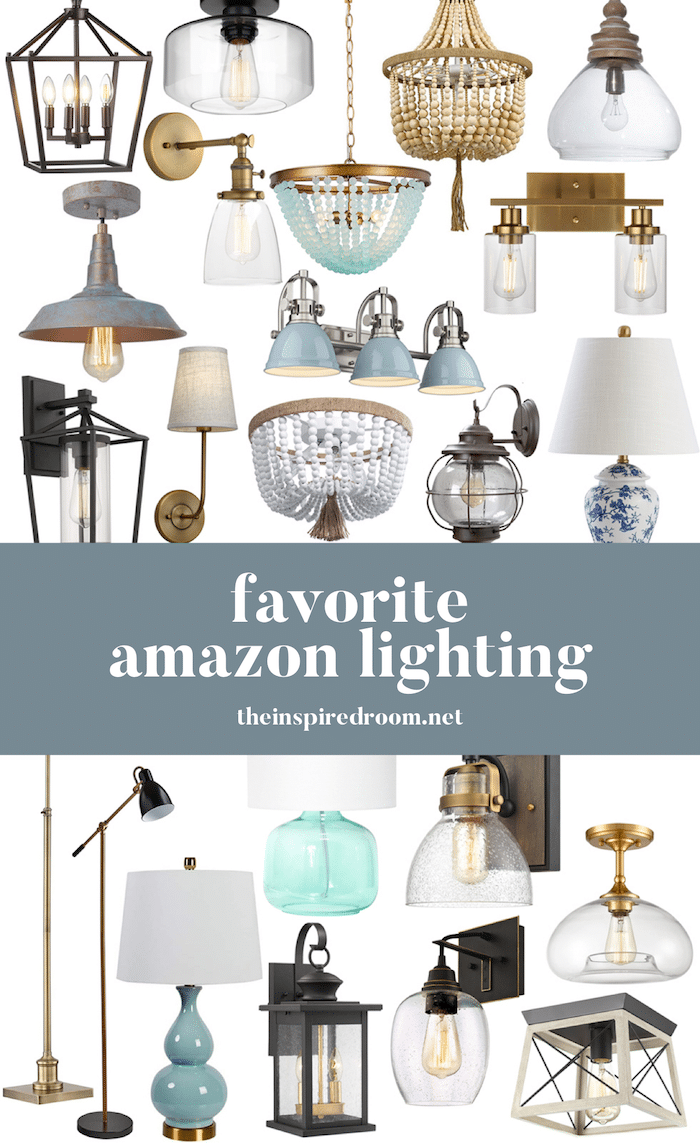 Are you a fan of wall sconces, too? I really would be happy to have them in every room of my home :).
Happy Memorial Day, friends. I'm so very grateful to those who sacrificed their lives for our freedoms!
Related Posts:

Add Character with Wall Sconces
Lamps on Kitchen Counters
Memorial Day Sales:
Shop my favorite Memorial Day sales here (some items from my home are on a great sale, like my sofa!).