You know what design element I really love in a room? SCONCES! That's what. I think sconces make rooms feel extra cozy and charming. Sconces really spread light around the room, making the whole space feel warmer and more inviting.
I couldn't be happier with the lights in our kitchen, I LOVE the mood they bring to the room. I rarely turn on the ceiling lights at night because I prefer a more romantic ambience. I'm definitely hoping to add more sconces to our home!
Enjoy these inspiration images! You'll find sources for some of my favorite sconces at the end of the post.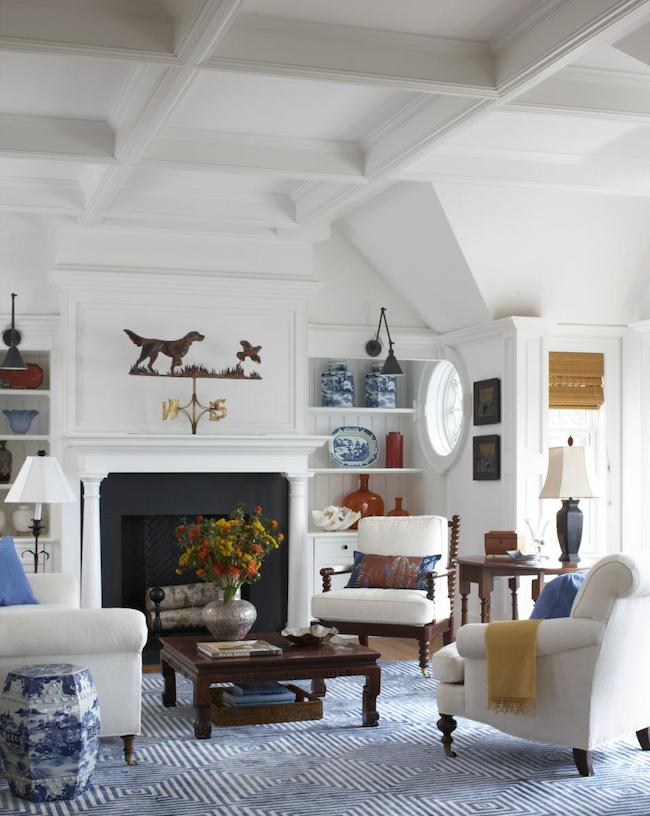 New England Home / Design by Mary Rentschler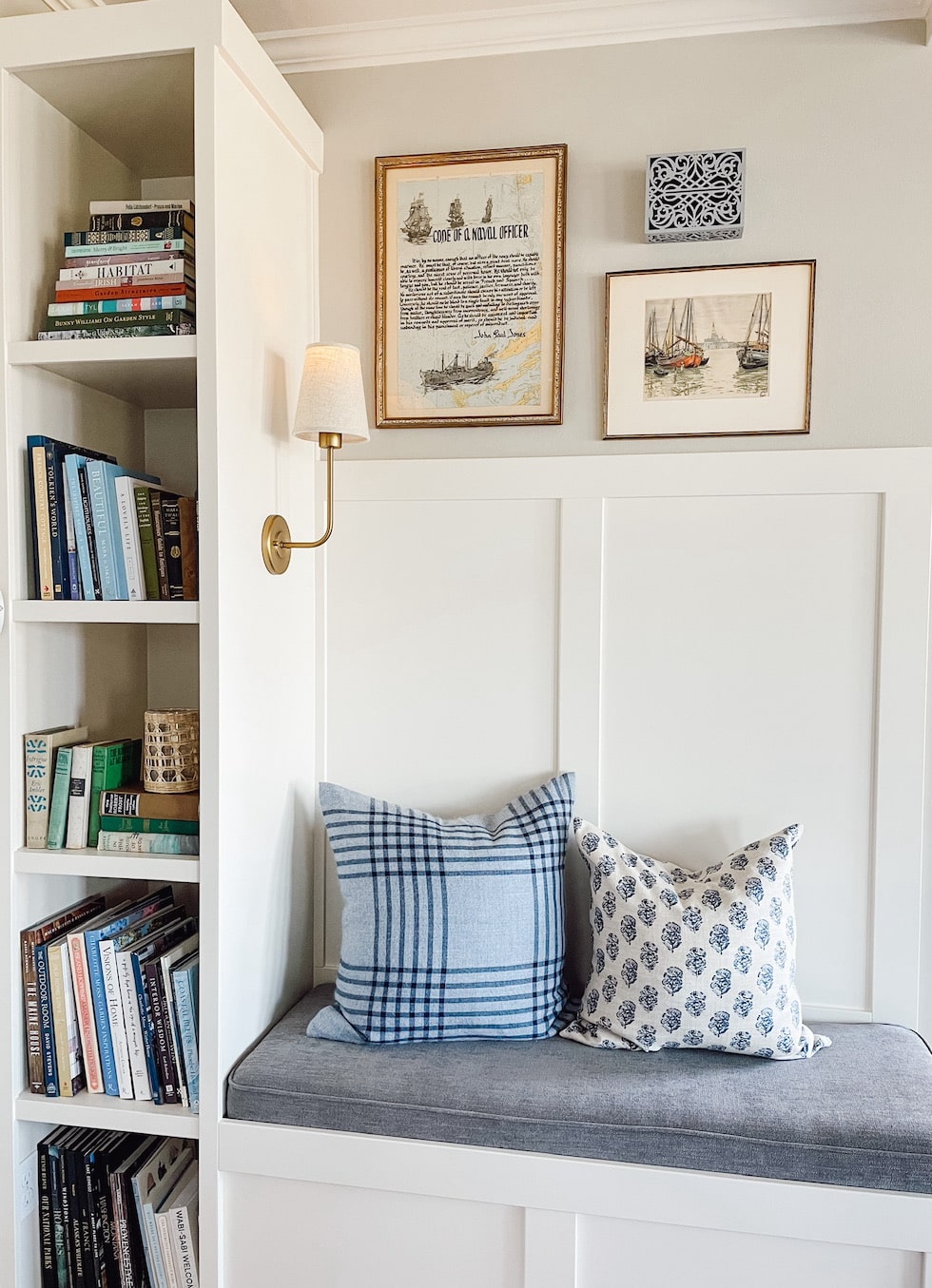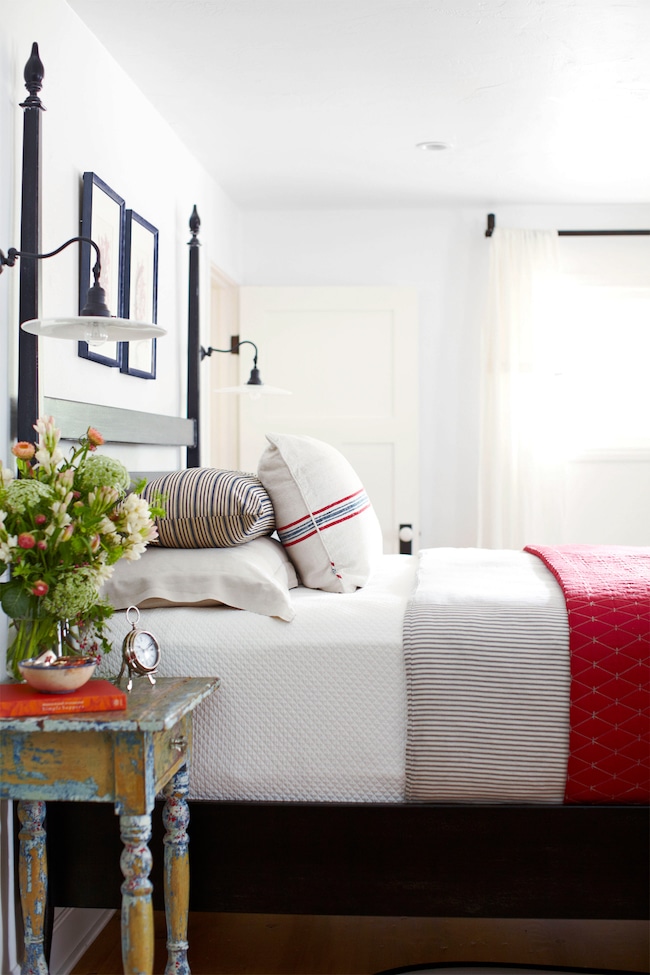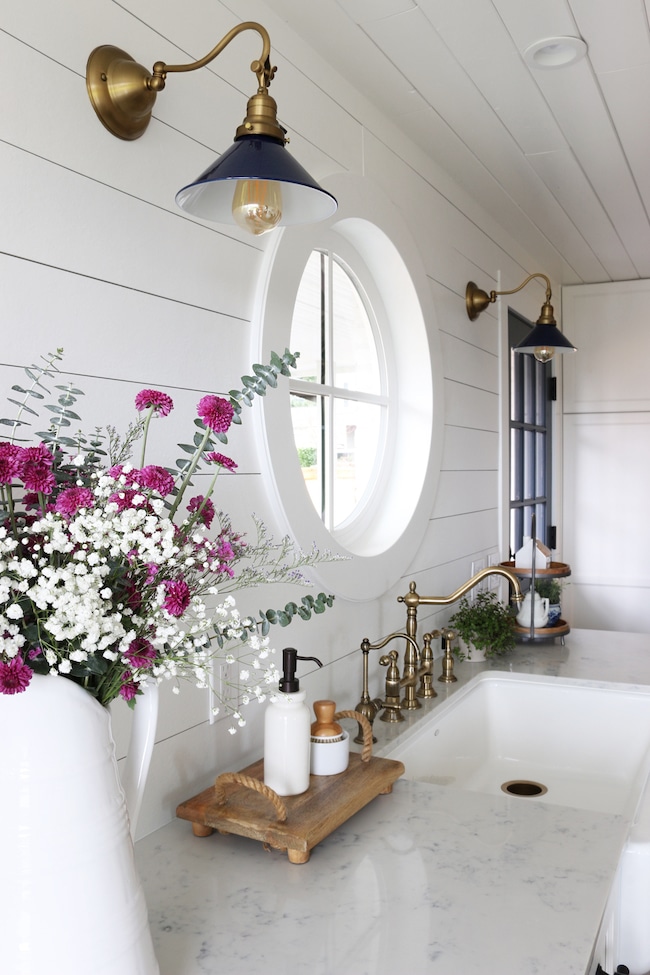 The Inspired Room / Sconce source (many different finish and shade options)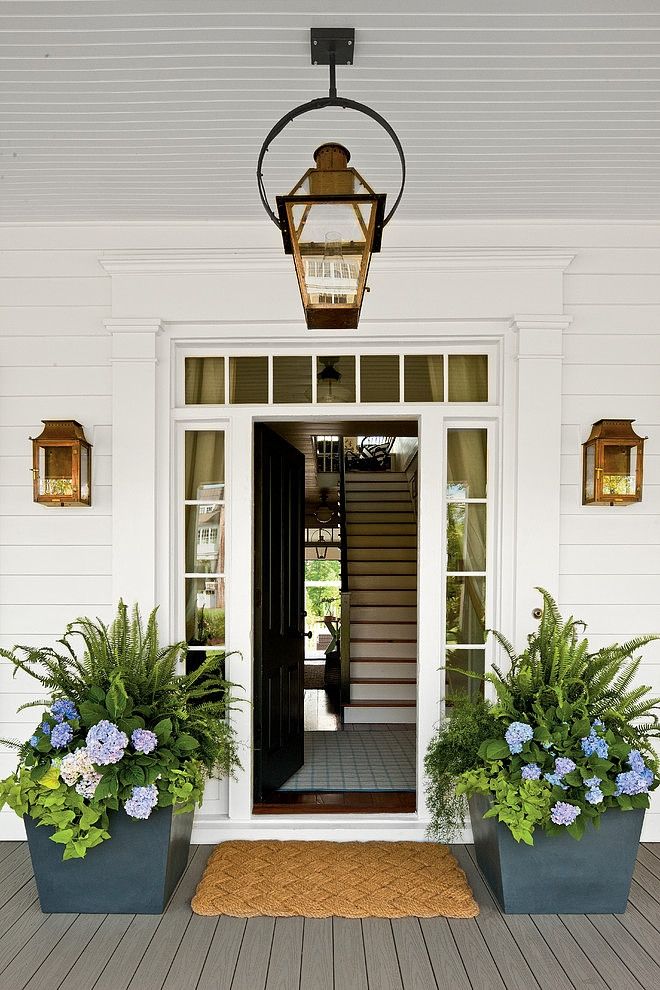 Southern Living Idea House by Historical Concepts
from my blog post Exterior Lighting (Charming Outdoor Lanterns)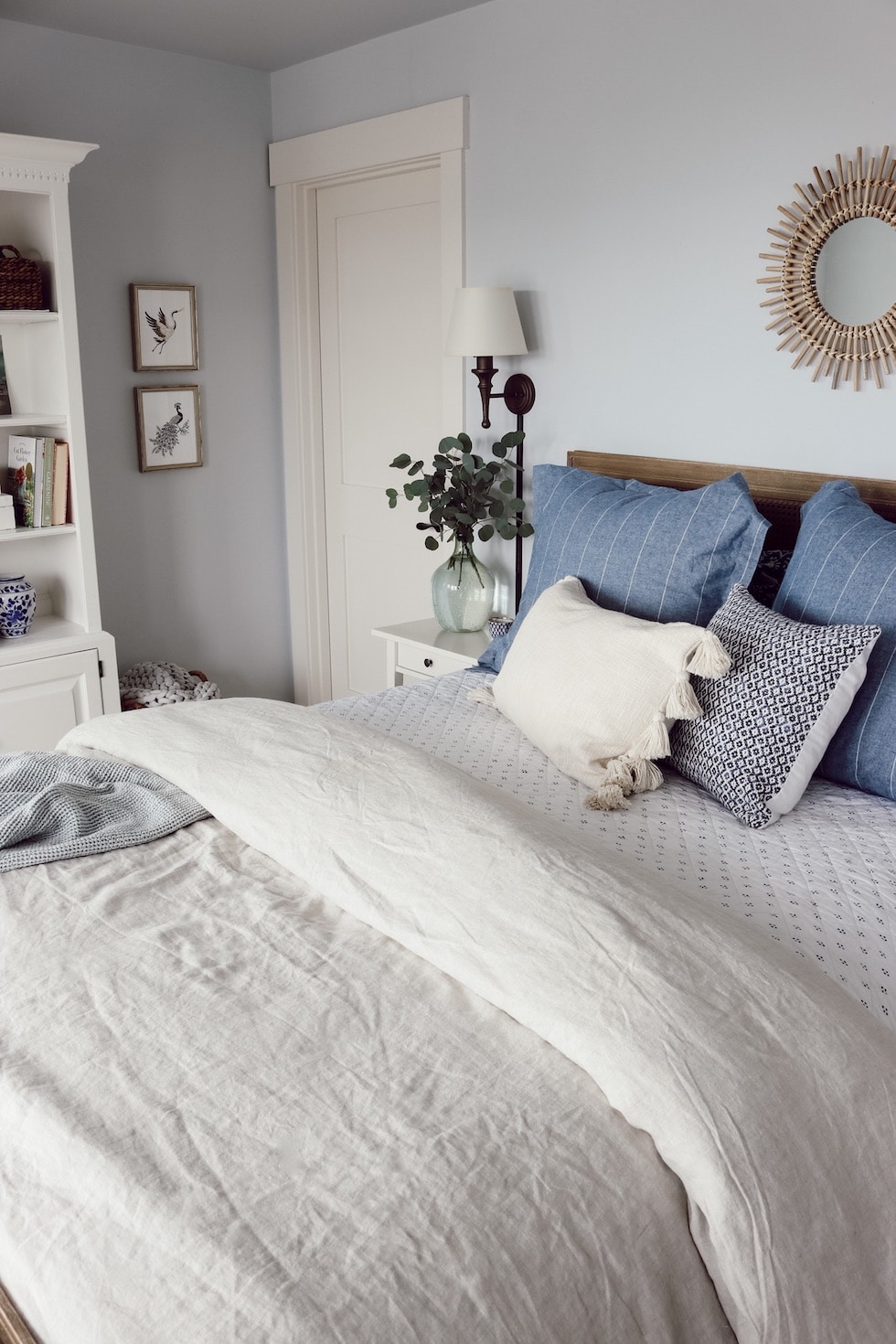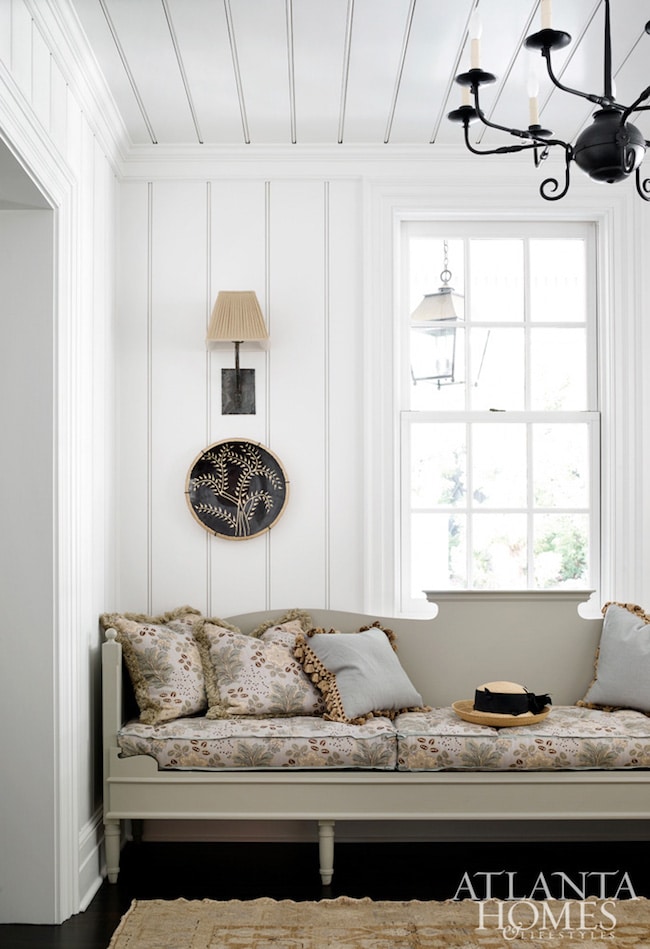 Atlanta Homes designed by William B. Litchfield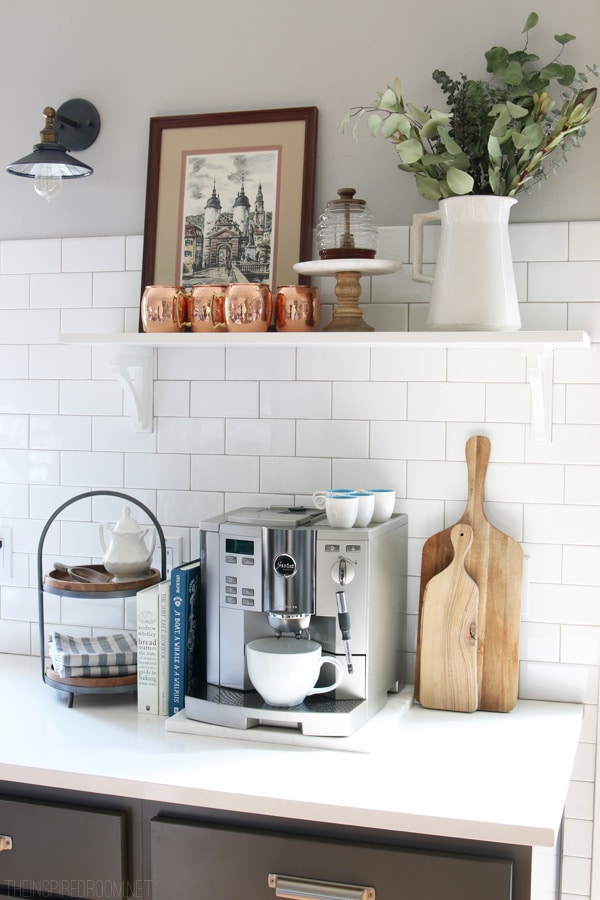 The Inspired Room (my last kitchen) // Sconces

Sconces // See all lighting sources in my past home here.
Related Posts:
How to Light Up a Dark Corner with a Wall Sconce (No Wiring Necessary!)
Wall Sconces by the Bed: Get Inspired
The Perfect Small Lamp for a Bookshelf or Countertop
Charming Inexpensive Decorating: Non-Electric Wall Lights with Battery Candles
Looking for lighting?
Click HERE to find my favorite lights on Amazon!