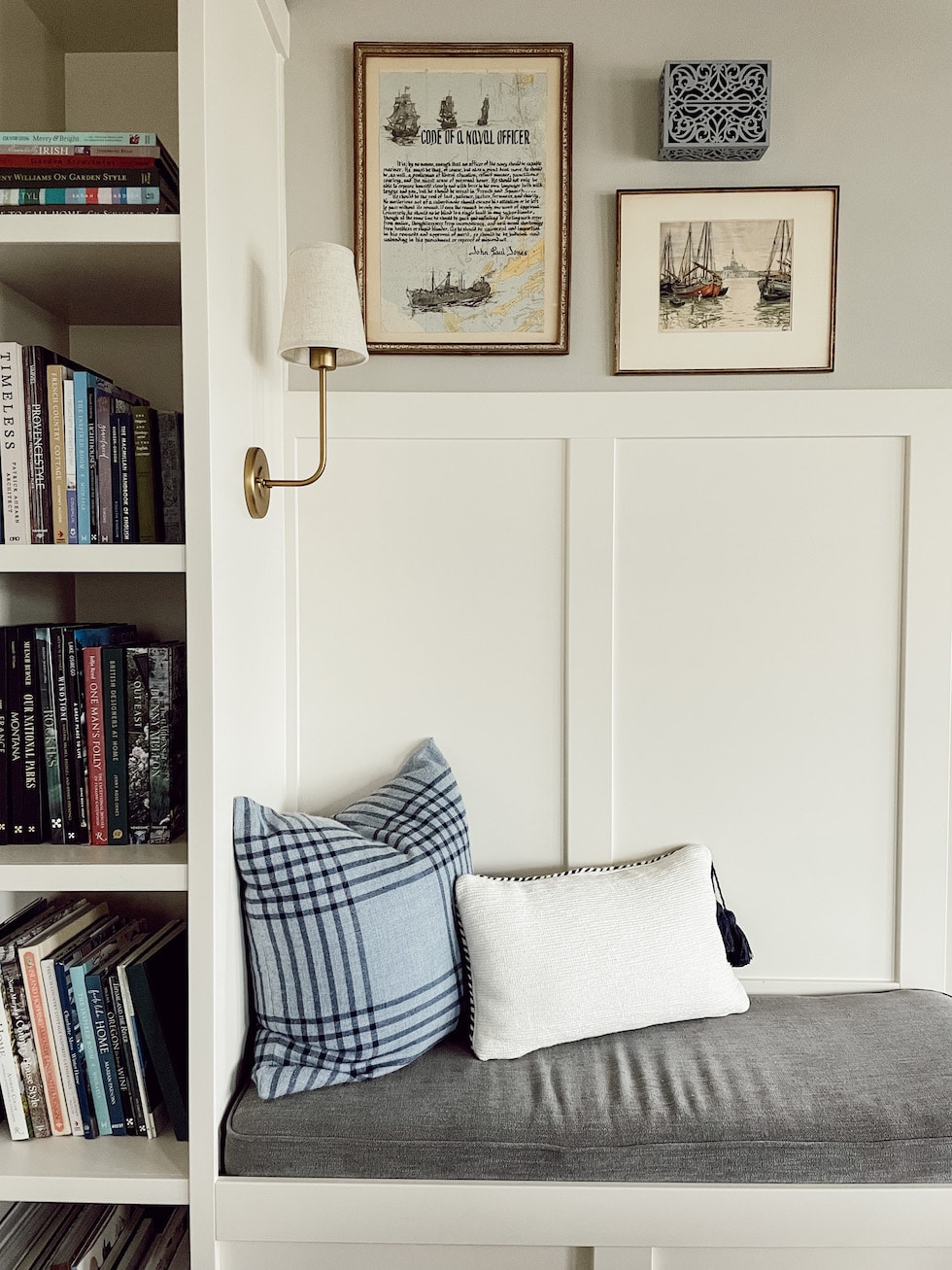 We love this little corner in our living room! The built-in bench and bookcase are so charming! But without a light source here, it felt a bit dreary, especially on a winter's night.
While our plan is to (someday) add wall sconces throughout the room, it was not in the plan right before Christmas. Fortunately we thought of a simple solution that would give us the warm feeling we wanted here right now, without the immediate need to wire it in. And when we get an electrician here to do other work, we'll have him go ahead and wire this light in then!
You might remember seeing this little rechargeable light bulb trick used in our old house. We had bought several additional sconces that we didn't end up using at our old home before we moved, so we brought them here. This sconce tucked perfectly into this spot on the side of the bookcase. It looks like it was always meant to be! Cozy and warm light makes a HUGE difference in how a room feels (and how we feel in it). And even when the light is off it makes the whole space feel cozier.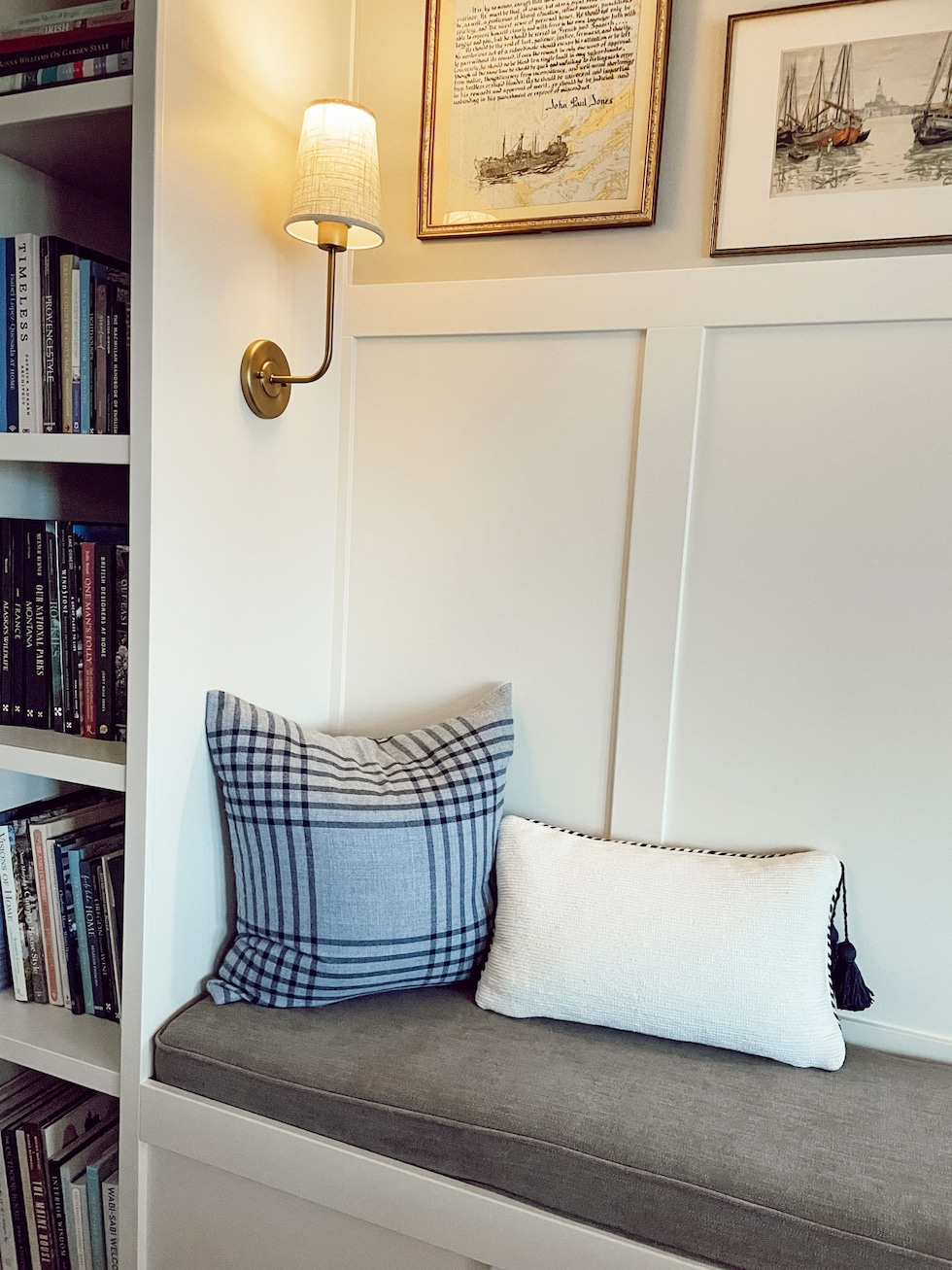 Rechargeable light bulbs are a handy solution for a situation like this. (Click here for the bulbs I use). Because these are rechargeable lightbulbs and not battery operated, you don't go through the expense of batteries like you would with using a puck light. Plus these are warm-toned light bulbs and I often I find the puck lights to be a cooler light.
However the disadvantage with these is you do have to recharge the lightbulb. You recharge the bulb in a plugged in lamp (I actually use a corded light socket like this, which I keep in my office). I bought corded light sockets on Amazon HERE. While it might seem like a nuisance to charge them, it's not hard at all. And I always try to make things easier on myself, so I bought two light bulbs. That way I'm always charging a new one so it's ready to go.
A rechargeable lightbulb is not as easy as being able to flip a switch and have a light turn on, but in the grand scheme of things, I think it's worth the extra effort for the benefit of having a sconce where I wanted it right away. If you can wire your sconce in now, all the better! Cozy lighting makes such a difference in a space, whether you use a lamp, a wired in sconce, a battery operated one or real or battery operated candlelight, it will transform the room!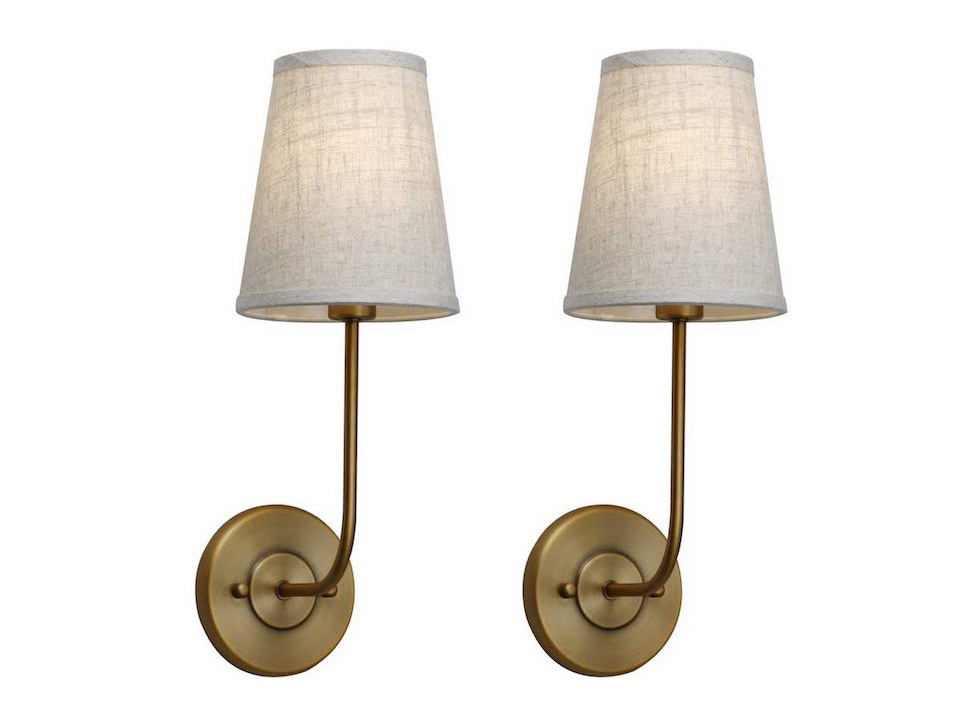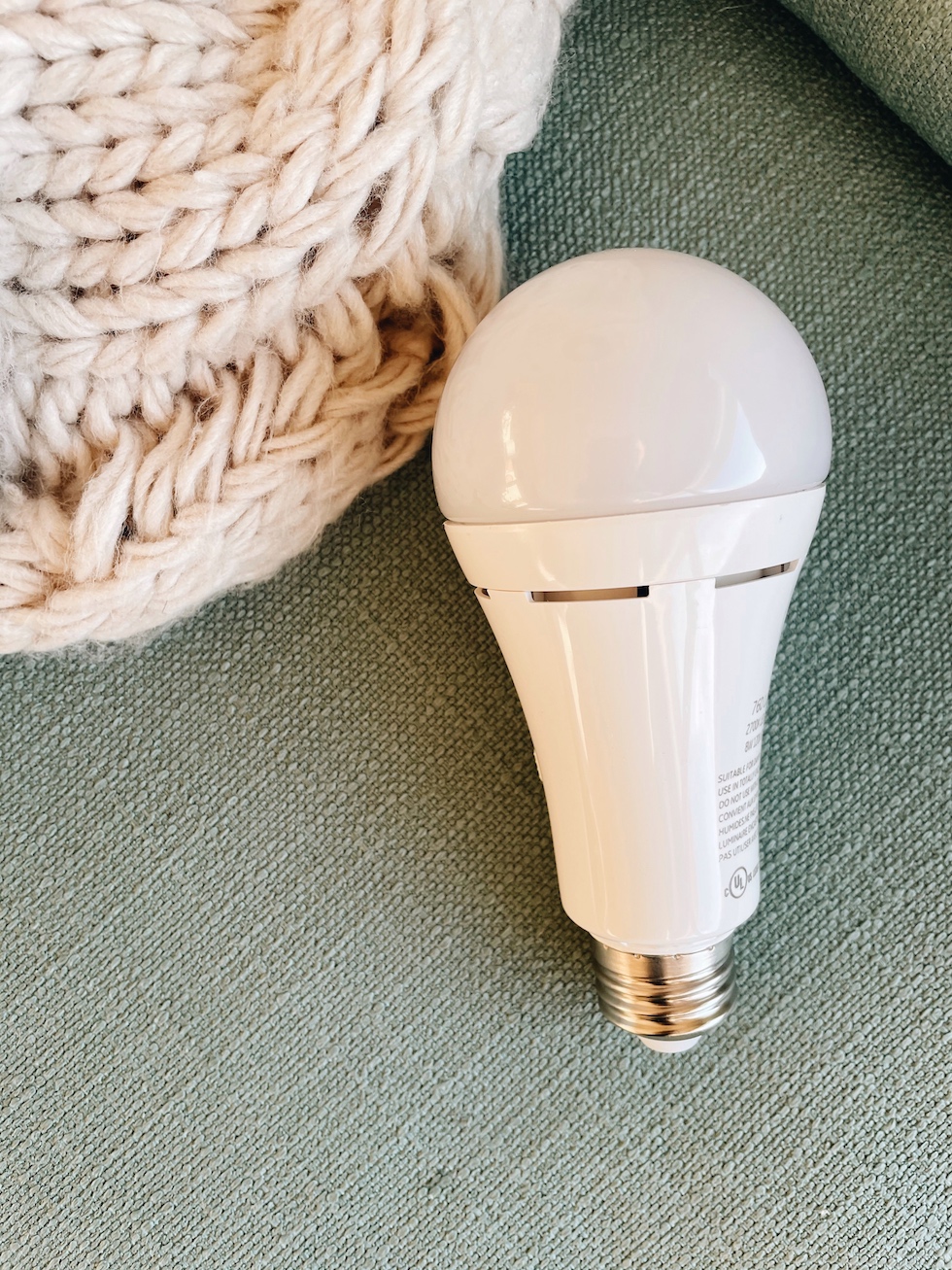 ---
Related posts:
See how I used this light trick in my old office! Click here.
My Dining Room candle sconces and battery operated candles