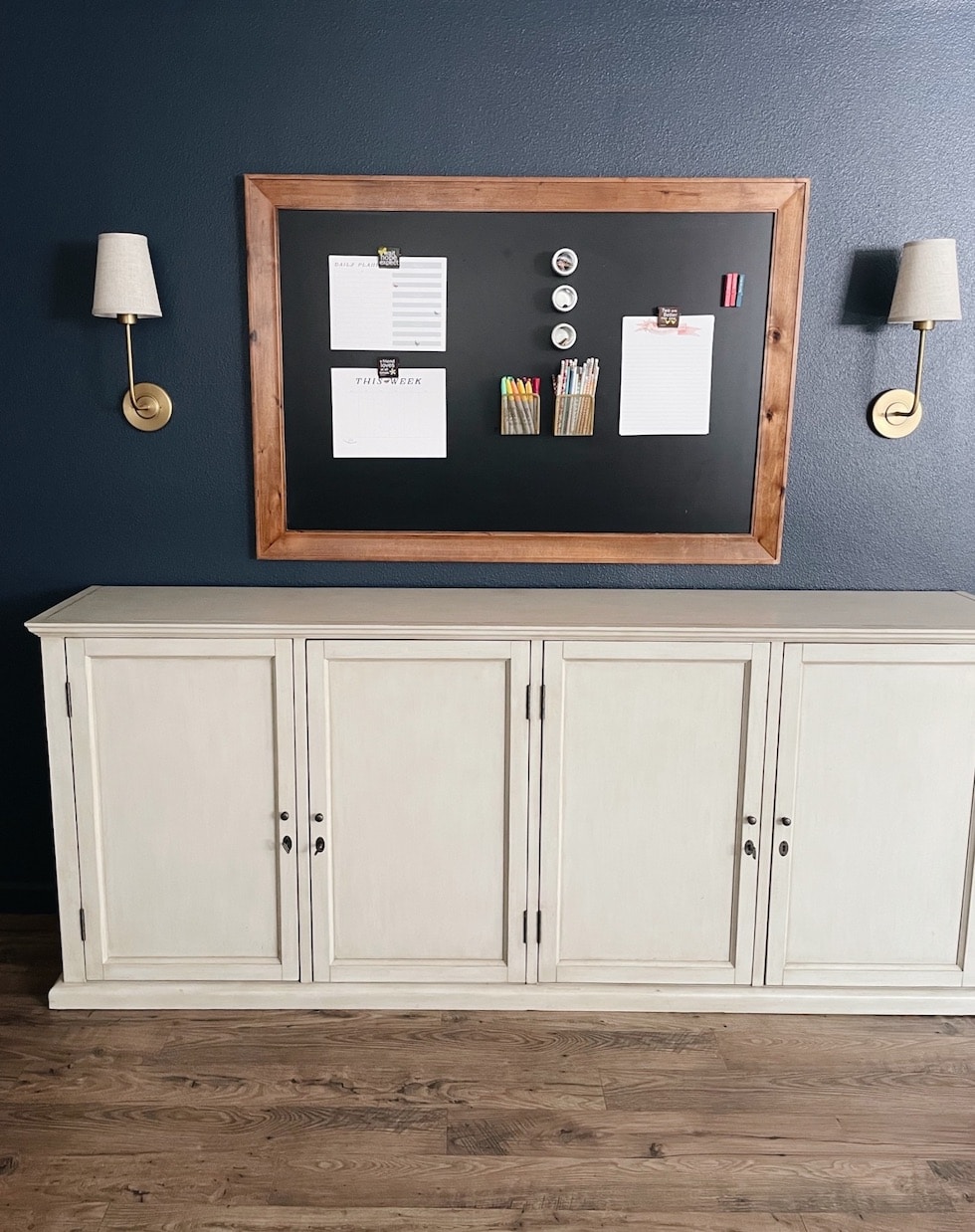 Have you always wanted wall sconces, but don't have electrical outlets or wiring for them? Do you hate the look of a lamp cord running across a counter or dangling off of furniture or running down the wall? Same! I've got a clever solution to share with you today!
Lately we've been doing a few simple makeovers in my home office, which is located in the lower level of my home. I have a fun idea for you today that we are using in that space. Note that these pictures are just progress shots (so excuse the imperfection and evening light), but I thought you might enjoy seeing this step in the process even though we aren't done :). Finished rooms are always fun, but there are many steps in between!
Our main floor is 1500 square feet, but I love having the basement because there are quieter and more designated spaces to write, create and work with others. There's one larger room where my girls and I can spread out to work or simply to meet or host zoom meetings! I decided to start a makeover in that space by cozying it up with curtain panels, paint on the walls and staircase, and rearranging the furniture (again!) and maybe even getting a few new pieces to mix in and complete the room.
Plus, I am getting more organized!
The past few years have been a blur of so many book projects that I am pretty excited about a season to return to focusing on our home and organization. We have LOTS of great projects in mind, so I'm excited to share them here.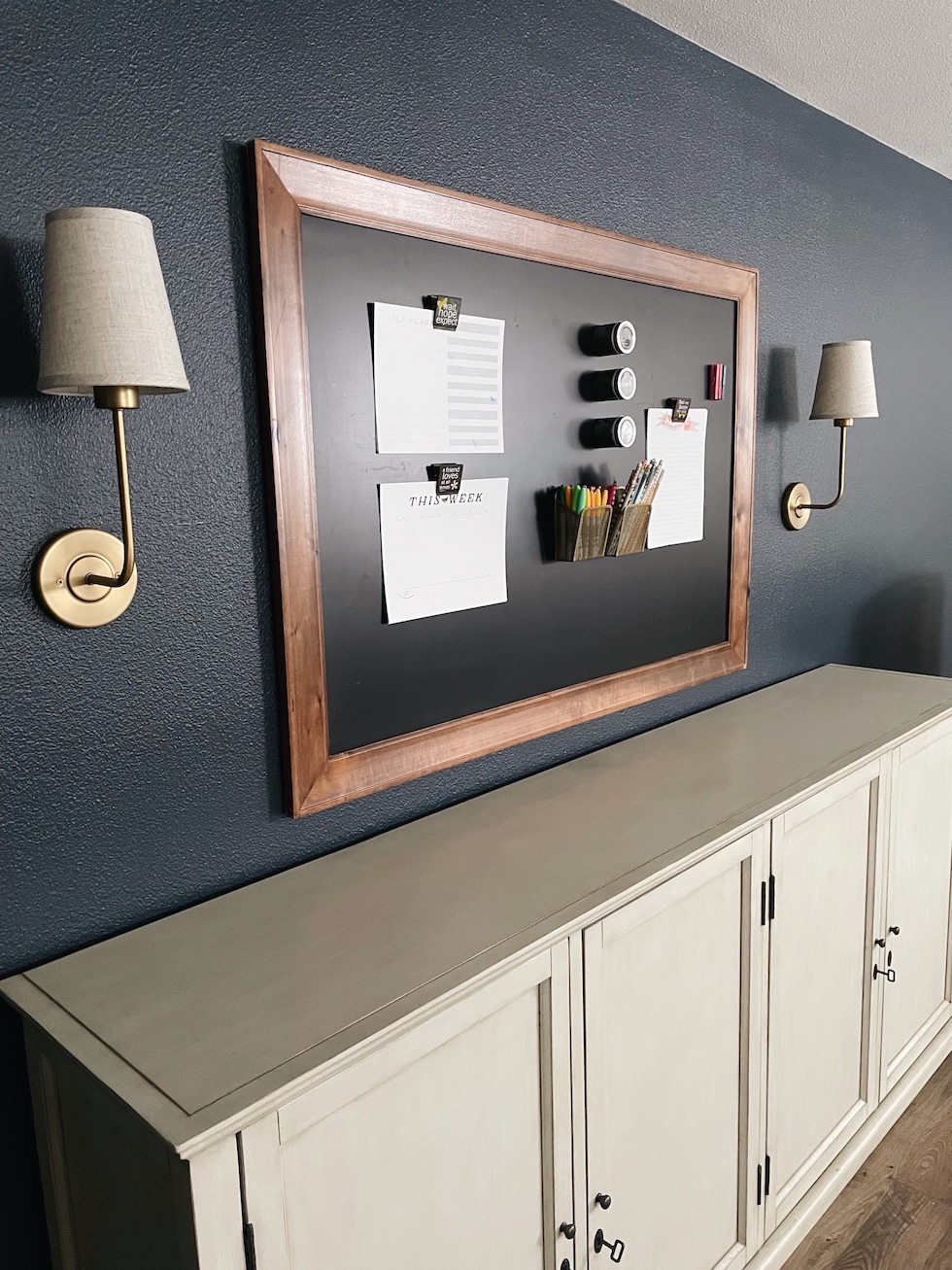 I decided to paint a large wall in the bigger room hale navy, the same color I loved in my old office! The navy is on the moody side, so I absolutely LOVE how cozy it becomes at night. It feels amazing at night. But it also feels really HAPPY in the day time! It's fun color to use in conjunction with white and other brighter colors I love, too. It's a great color for contrast.
I'll share more of the room, paint and my other updates to this space soon soon, but I found this neat idea I wanted to share with you in case you are looking for the same solution I was!
I really needed more mood lighting in my office, but there comes a point when you have too many lamps in one room. Plus, a table lamp takes up valuable surface space. Even if you have room for a lamp, the cord and plug situation can be a challenge or unsightly. Ceiling lights are great, but I don't know how people could possibly enjoy being in rooms without mood lighting, especially in the evenings and winter days. It's a must for me!
Anyway, I was looking around for wall sconces for mood lighting as well as to add more character and finish the wall above our console. But I was trying to figure out how I could use them WITHOUT actually wiring them in right now as this may be a temporary solution for us (more on why later).
I looked into plug in wall sconces, which were an option, but none were speaking to me. They needed to be slim and stay close to the wall, so many seem to stick out too far! Also plug in lights will have a cord running down the wall, which may not have bothered me but I know it doesn't work for everyone. I've also used those battery operated under cabinet / closet puck type lights, but they are often far too cold of light for me. I prefer warm lighting.
Well, then I stumbled upon these warm rechargeable light bulbs on my friend Anne's Instagram (Pedal Home Interiors) and I knew this was exactly what I needed, too! We were able to hang these sconces on the wall with screws, without wiring them in (just tuck the wiring in so you can wire them later if you want, or clip the cord if you don't intend to use it!). Put in the rechargeable bulbs and you're done!
That's the light-changing magic of rechargeable bulbs. They are definitely a handy option if you don't have any outlets nearby! The light bulbs are so awesome in the sconces, they make the space feel EXTRA COZY! I bought another set of these same lights in black for upstairs in an area where we have no option of wiring or plug-ins. I'll show you those once we hang them.
The good news is the bulbs are rechargeable, so you don't have to keep using up batteries. The downside is you have to recharge the bulbs. They last about five hours, so it's perfect for a little mood lighting in the evening.
I'm thinking it would be simple to recharge them either in a lantern light cord like this (note that so far I just have exchanged the bulbs with an extra set, so I'll have to confirm this type of cord works to recharge. You could also just put them in any lamp if you have them nearby.) **** UPDATE— I can confirm that recharging them with a light cord works great! I use a corded light socket like this, which I keep in my office. While it might seem like a nuisance to charge them, it's not hard at all. And I always try to make things easier on myself, so I bought two light bulbs. That way I'm always charging a new one so it's ready to go. Click HERE to see how I used this light trick by my new living room window seat!
Yes, I know that might seem like a lot of trouble but it really isn't a big deal. To me it's worth it for the mood! We may wire them in at some point, but for now, this works for us.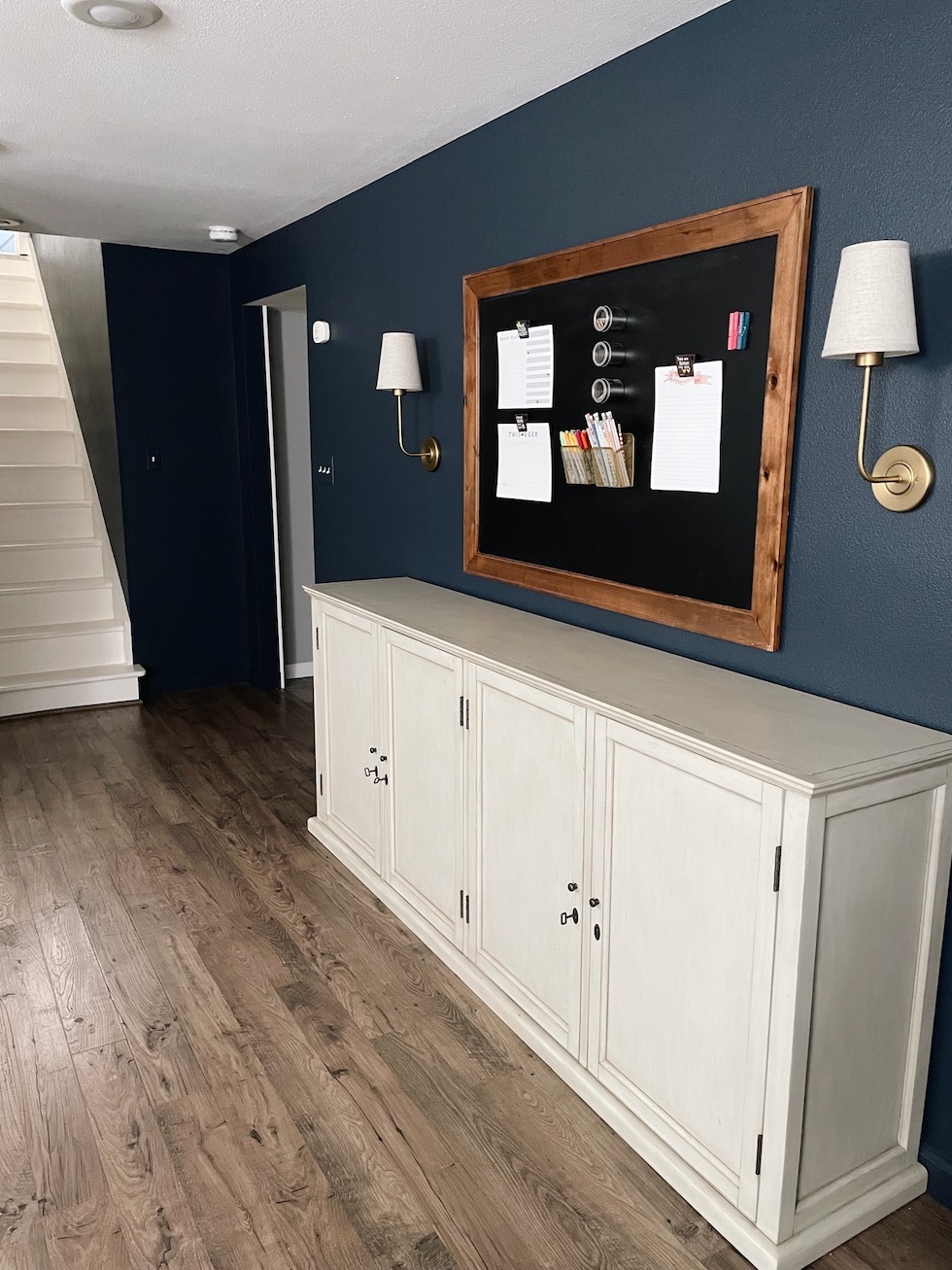 It is a super simple way to immediately change the mood of a room! It's also a really a wonderful option if you are renting. Plus, I think these bulbs would be handy if you need a lamp in the middle of a room or on a counter and don't want to string an extension cord across the room or down a wall!
So many clever ways these bulbs could be used to transform the mood of your home.
Similarly I also love using battery-operated candles in sconces like this and this to add a little sparkle to a space.
**** UPDATE: Click HERE to see how I used this light trick by my new living room window seat!
---


---
Show us if you try the light-changing magic of these rechargeable bulbs! How do you use them in your home to bring a cozier mood to a space? You can tag me if you share on Instagram or show us in our TIR community group!
---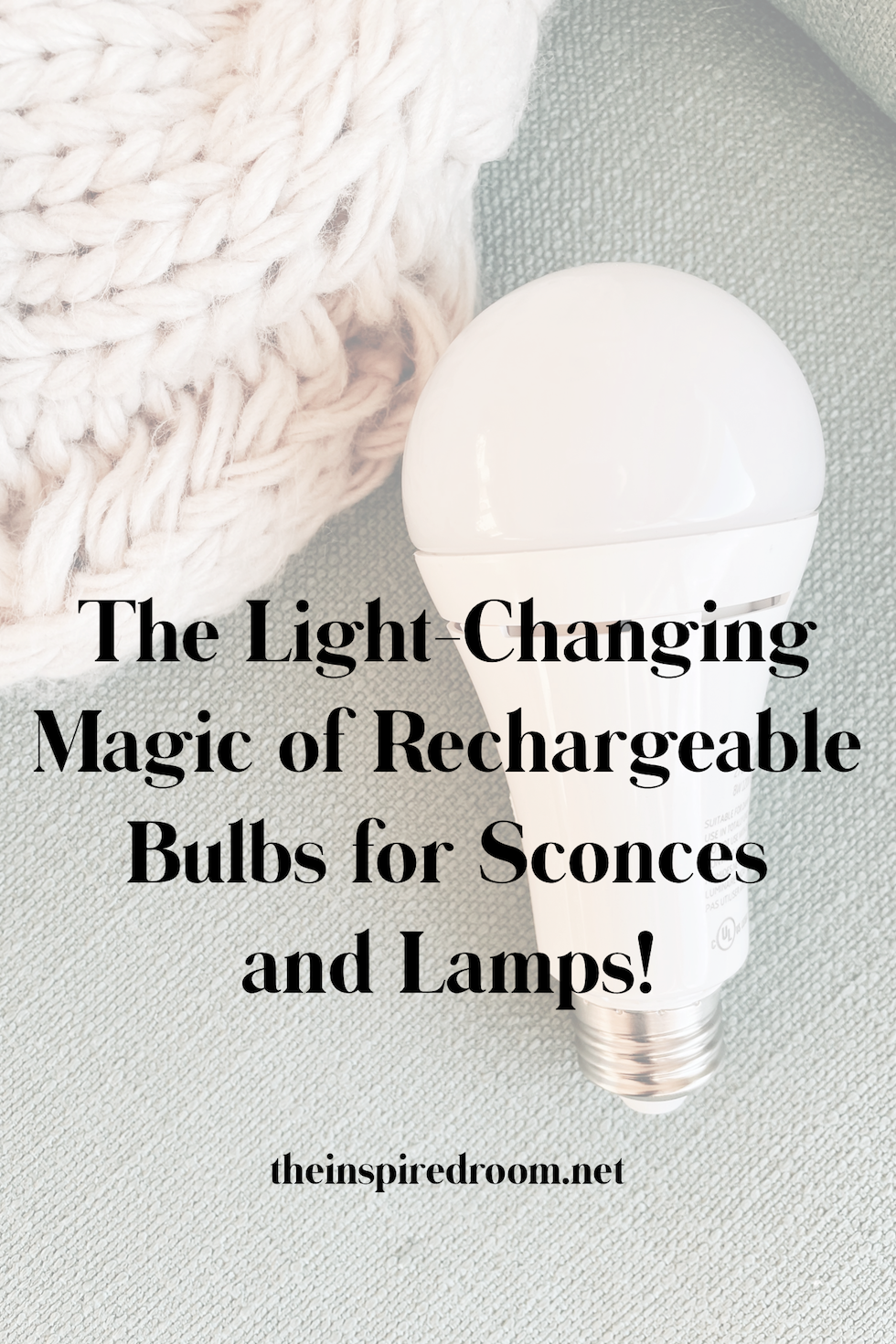 ---
Click HERE to shop more of my favorite Amazon finds at my Amazon storefront!