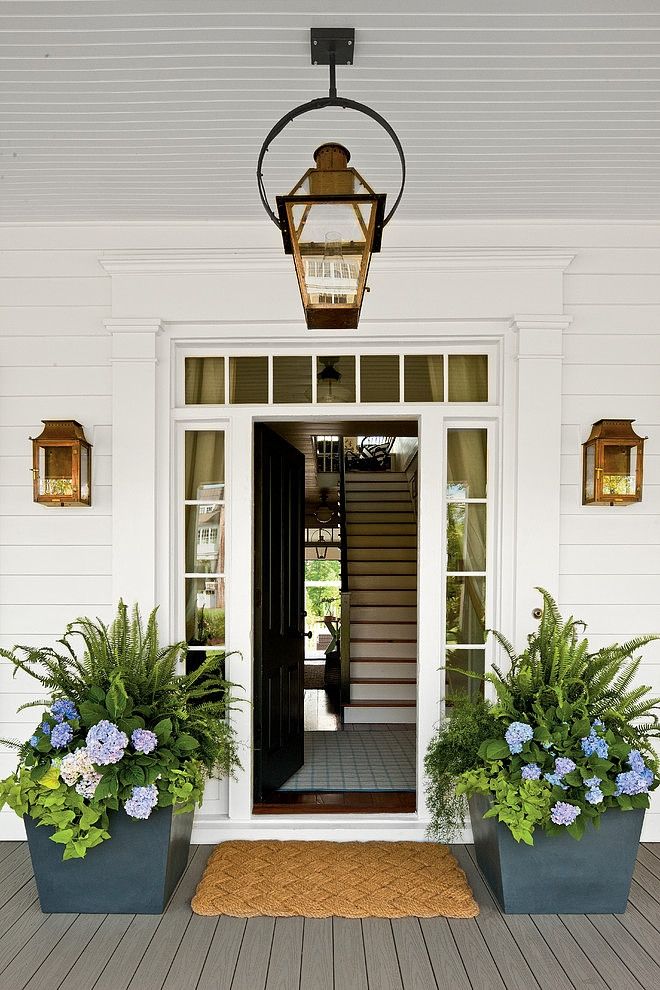 Southern Living Idea House by Historical Concepts
One of my favorite design elements in a home is charming outdoor lighting. I've added an outdoor lantern to the porch of almost every house we have owned in the past. So far in this house we haven't changed any outdoor lighting, but these delightful ideas are inspiring me!

Jen Langston Interiors
t-Olive Properties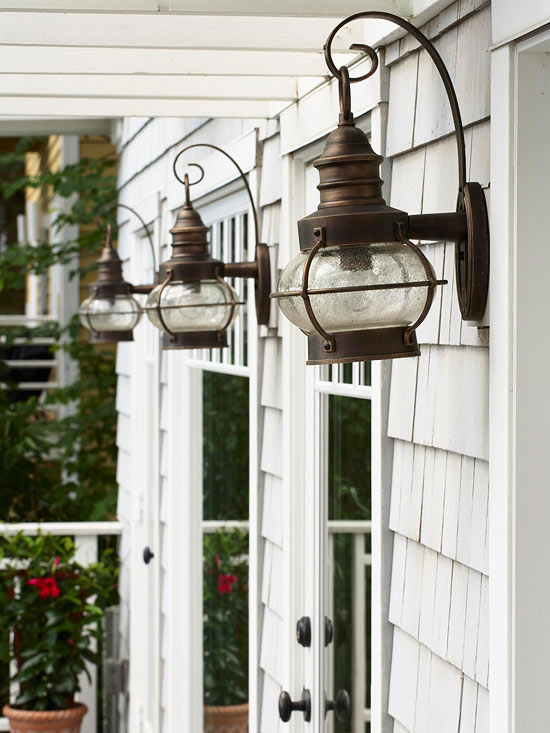 BHG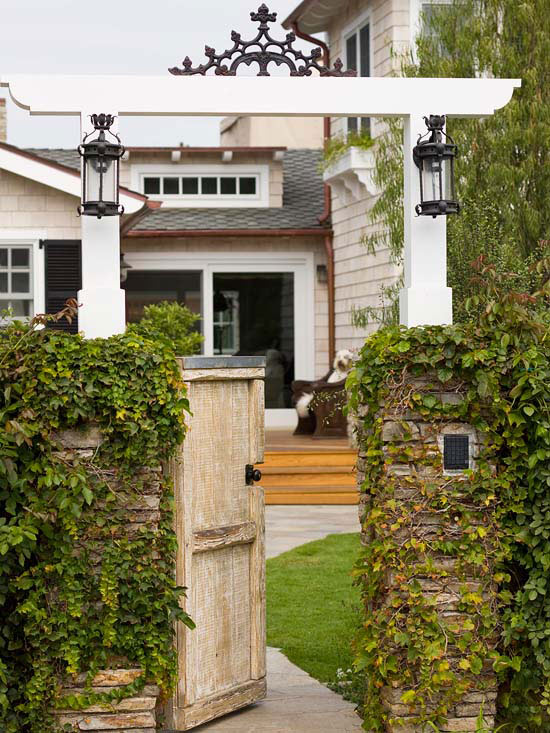 BHG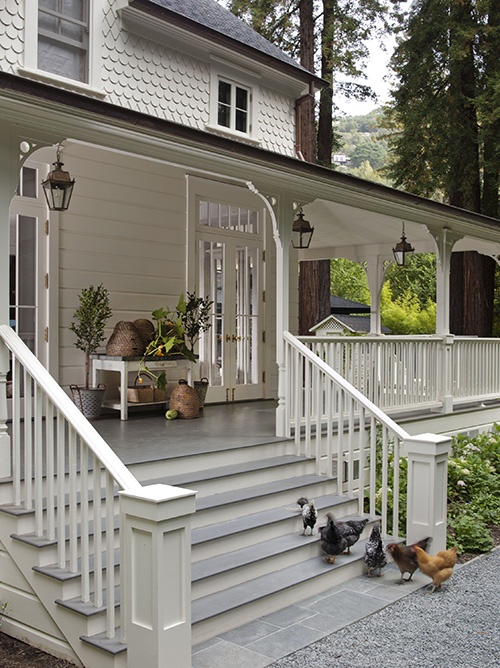 Wendy Posard & Associates (you might remember this one from one of my all-time favorite dream house tours in this post!)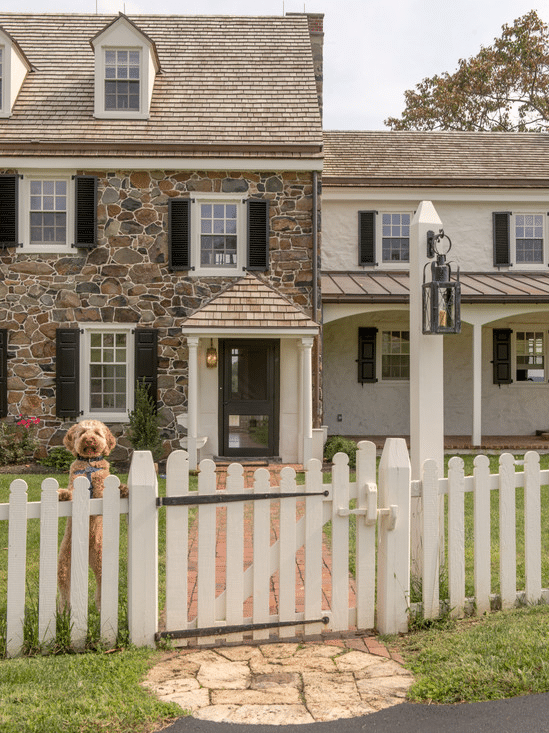 Archer and Buchanan Architecture Ltd, Bryn Coed Farm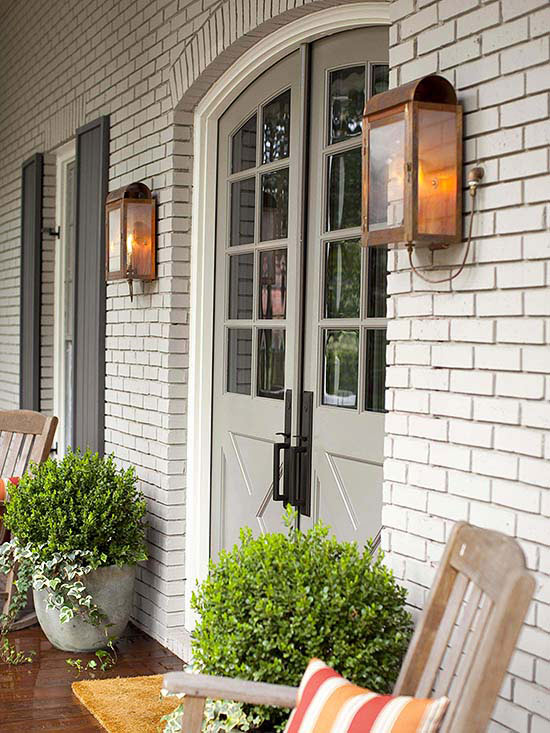 BHG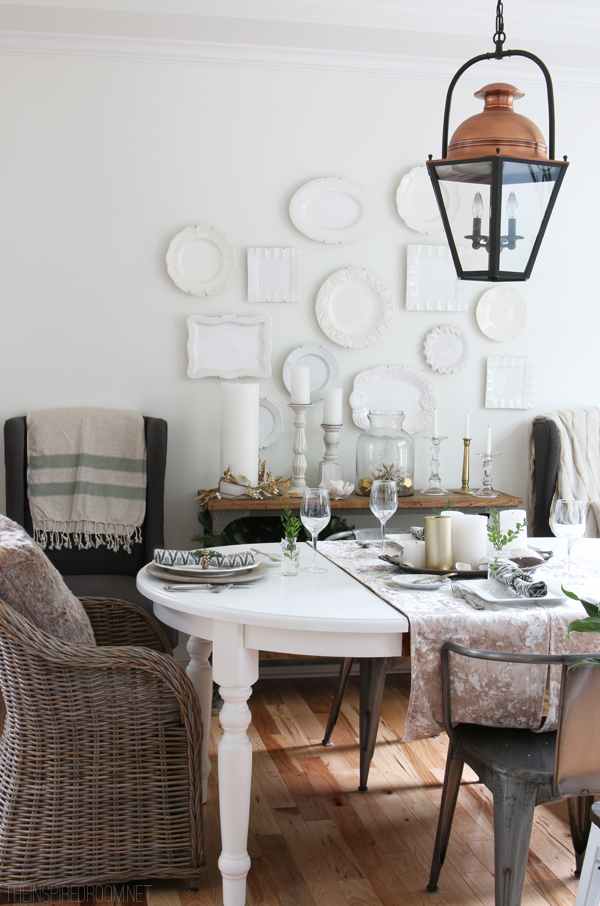 I know we just took a sudden jump inside after checking out some exteriors :), but don't forget you can use outdoor lighting inside too! Many of the lights in my home are actually labeled as outdoor lighting, including my dining room light! See the source list for all of my lighting here.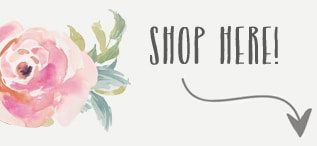 Shop other great outdoor lighting finds with the arrows above or find many more (indoor and outdoor lights) in my lighting shop!
PS. It's time for nominations at the Better Homes and Gardens 2015 Blogger Awards! I was beyond honored to receive the Reader's Favorite Decorating Blog 2014. This year's nominations are open now and it's super easy to do! Thank you all so much for your support! **Update* I was honored two years in a row, 2015 and 2014 to be voted as the Reader's Favorite Decorating Blogger at Better Homes & Gardens magazine! Thank you SO much, friends! It means the world to me!

Related Posts:
Curb Appeal: 3 Memorable Exteriors