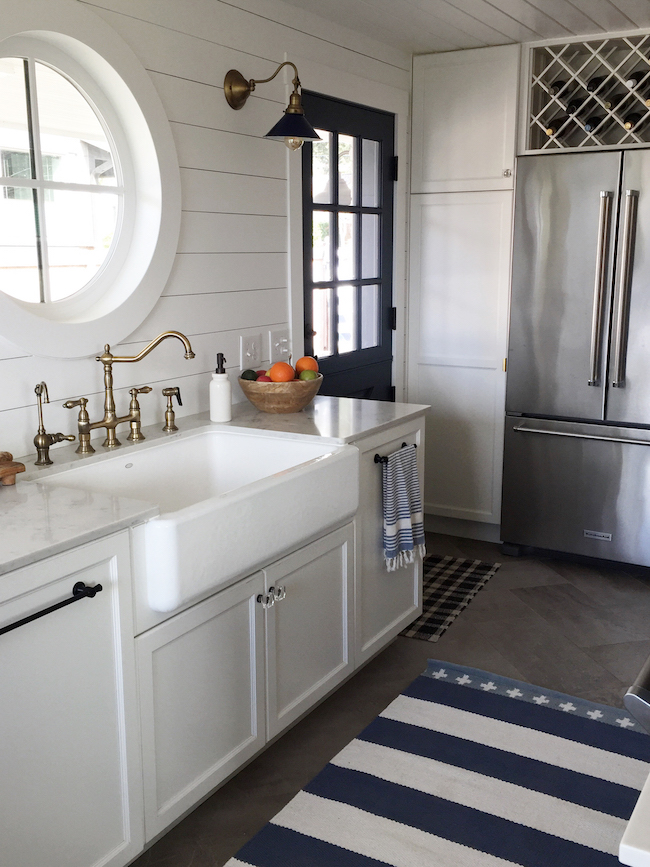 It sure can take awhile to get into a groove when you move into a new-to-you home! I've always felt that if you are on a budget, have other priorities and/or the house has unique needs or opinions of its own it takes at least three years to find a groove.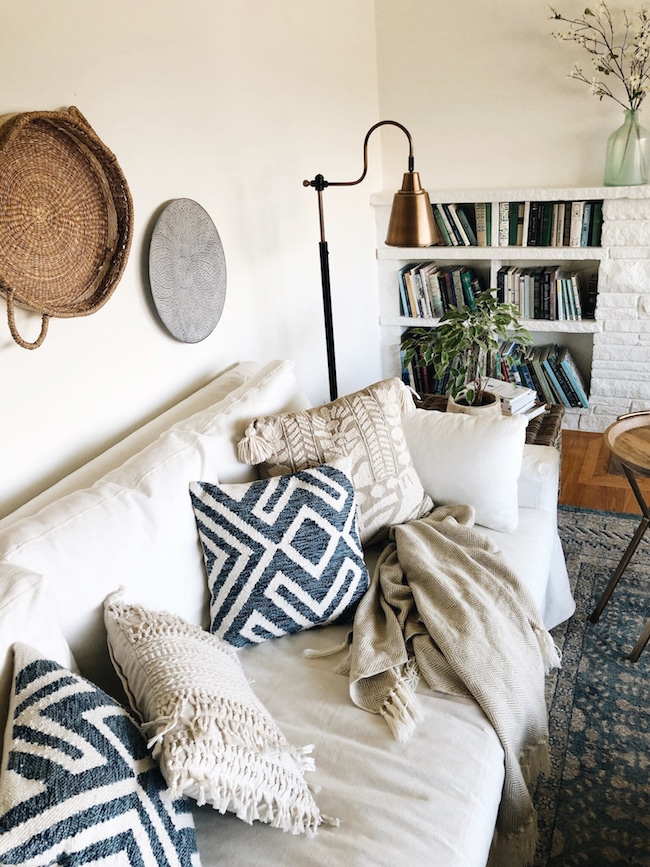 White Slipcovered Sofa / Blue and White Pillows
We will have lived here four years this fall and I feel like we are just barely getting ourselves pulled together, let alone the house. HA! Moving has always been kind of an ordeal for us. But I think we are rounding the corner to where every design decision we have to make is becoming a little bit easier, so that feels great.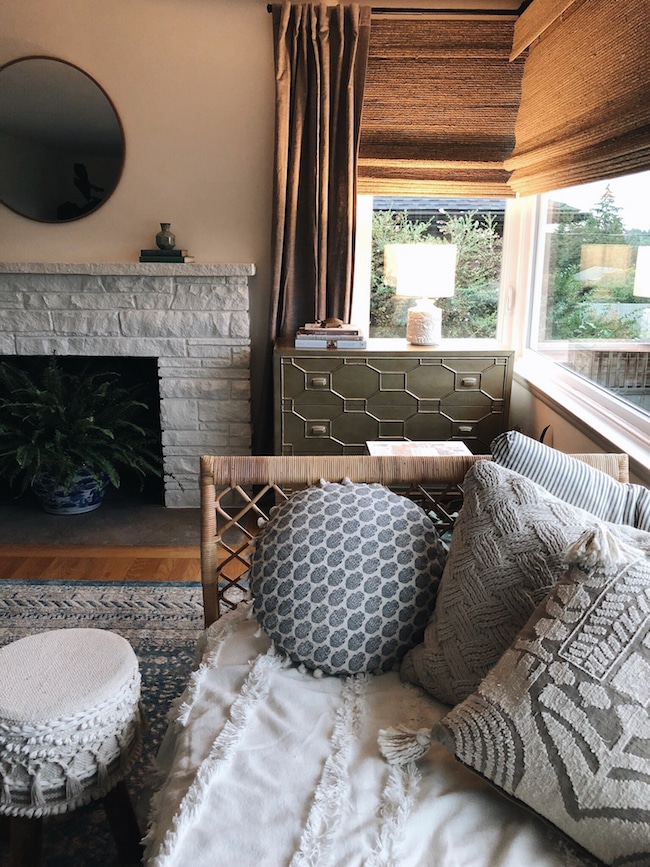 Rattan Day Bed / More Daybeds / Macrame Stool / Round Pillow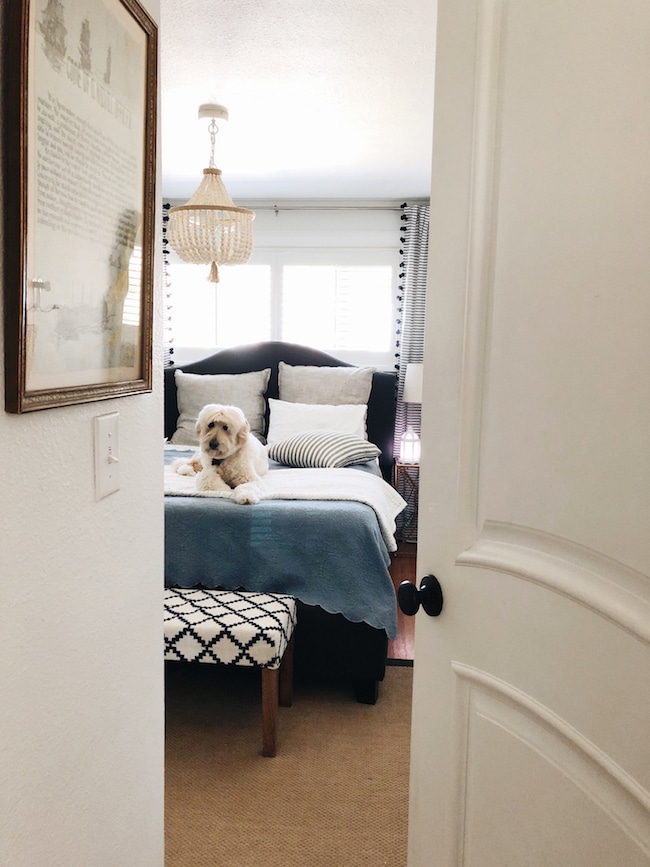 Blue Botanical Art / Pom Pom Curtains / Guest room details
Trying to decide the most comfortable color scheme and determine the style your house wants to be doesn't always happen overnight, especially if your house has a mind of its own. For best results, you have to get to know your house and what it wants first. With some houses, that can take time, trial and error.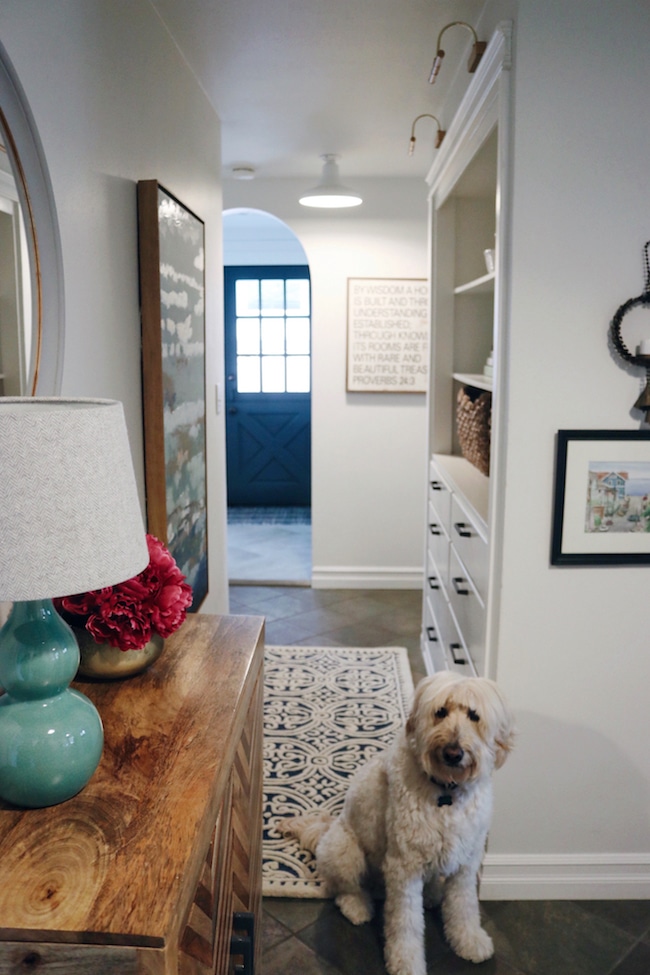 Blue and white runner rug / Hallway Makeover Details / Teal lamp
But I feel like this old gal (the house, not me, but I guess it applies to me too, hahahahahah) is settling into the fresh updated look she feels most comfortable with.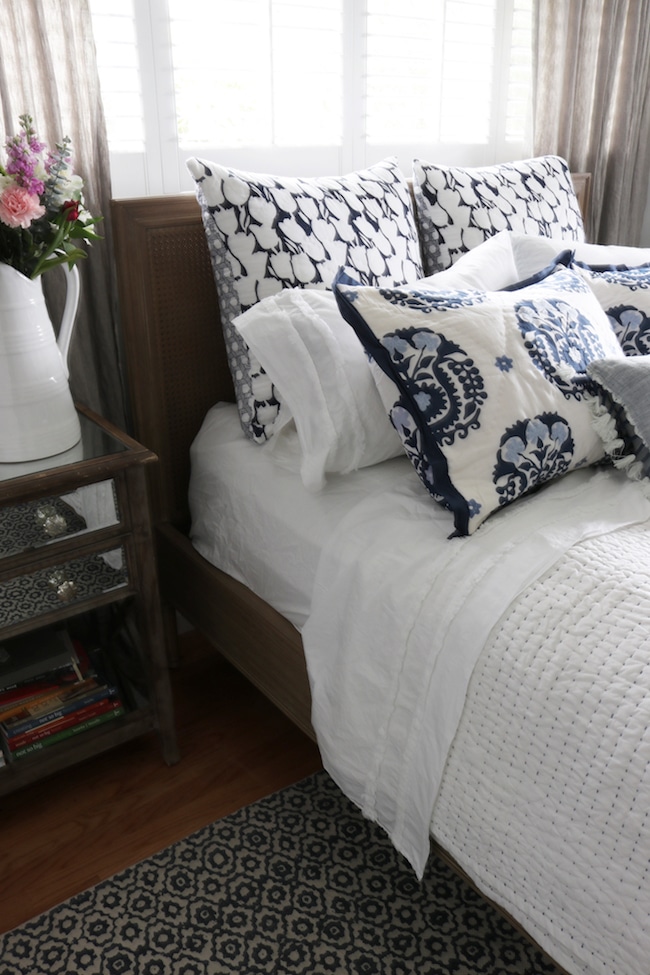 Master Bedroom Details and Sources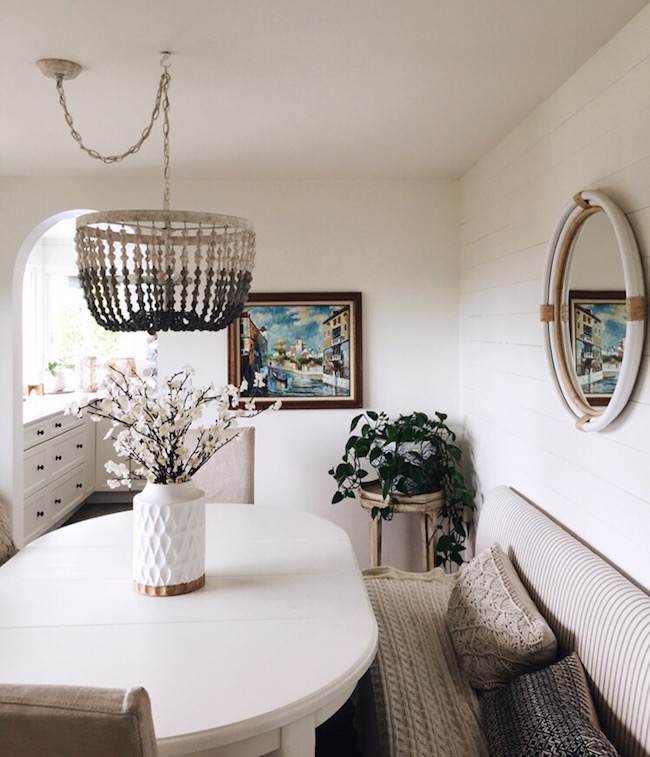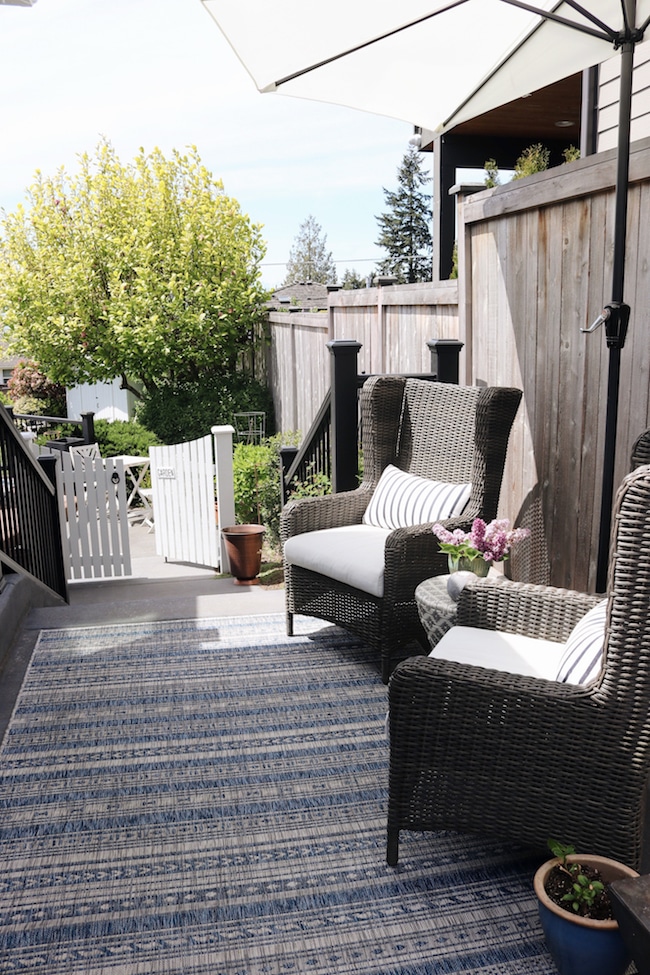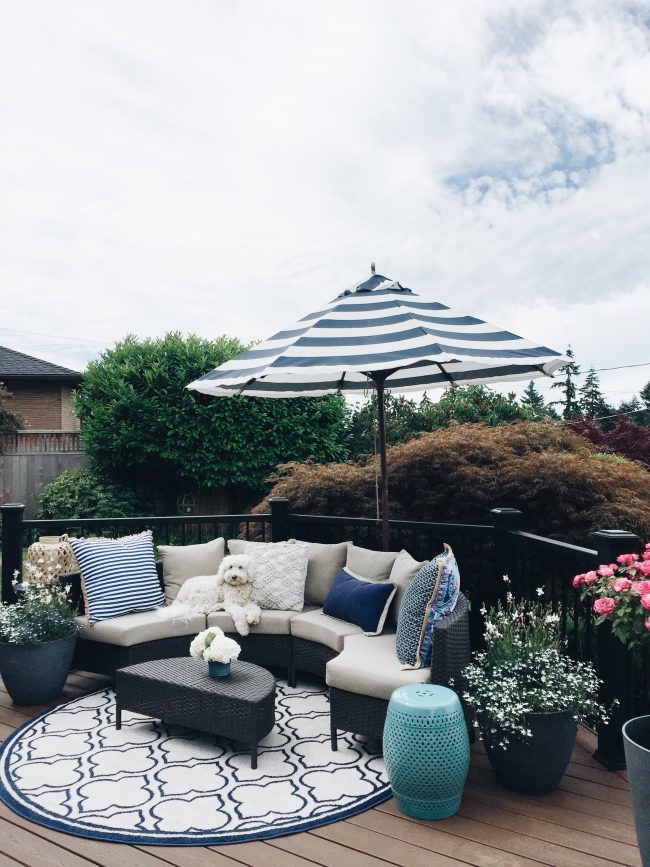 The natural wood hues and shades of blue and white (and some deep greens!) feel right. A subtle, natural modern coastal vibe seems to fit, so we're going with it!
I love working with a mostly neutral palette because it is so flexible. I enjoy that the shades of blue and white elements can be played up or down, depending on the season, room, or even my mood! It's fun to have that flexibility and creativity.
Blue and White Rug (my design for Annie Selke Dash & Albert!) / Kitchen Details
I'm looking forward to my next projects around the house, thank you guys so much for hanging out with me here. You make sharing this journey fun!
A Look Back at Our Home Improvements
---
You'll find some items on my blue and white wish list in the scrolling bar below (and even more right here!).

Recent Blog Posts:
Spring in Our Outdoor Oasis (A Side Patio Refresh)
Spark Joy with Your Decorating Style (guest room update)