Yesterday I shared a Home Goals worksheet for 2019. It's always fun to think about what's ahead! But I think it's also important to remember how far you've come or even to just let yourself feel content with what IS. You know?
I think in blog and Instagram world the tendency is to always be focused on the next thing. That mindset can lead to comparison, or keep you feeling constantly anxious like you need to do more, go faster, have more, or get onto the next project or season in life —even if you really don't need to go at that crazy pace!
Even if you feel that pressure or the stress of wanting to get things done NOW, remember that creating a home is not a race! Things take time. Goodness, y'all know if you've been around my blog long enough that I am not always the speediest when it comes to house projects.
In some seasons you go full speed ahead and get all the things done, but there are plenty of days and months and even years where I just need to just be content with what IS and focus on what I can do.
Sometimes I do big projects, sometimes I manage some smaller updates, and sometimes I just putter around and rearrange what I have.
2020 UPDATE: This update post was in 2018! Click HERE to see the latest of our house in 2020!
Today in the spirit of finding gratitude (and to remind myself that in spite of how many things are still on my to do list, I have in fact finished a few things, LOL!) I'll be sharing some of the projects and changes we've made around our home in the past few years.
Remember all the trials we had trying to complete our side yard? Some projects take far longer than you think was necessary. Years, even.
So just for fun today, here is a list of links to some of the improvements, updates and changes we've made to our home over the past three years.
We finally got our front gate (we're no longer gateless in Seattle!) but no, you didn't miss the reveal. It is super cute but there were a couple more mishaps with it (believe it or not ha) so that project is still awaiting its final reveal this spring! FINGERS CROSSED AND KNOCKING ON THE GATE WOOD!
We transformed our backyard and side yard! See the before and after reveal post!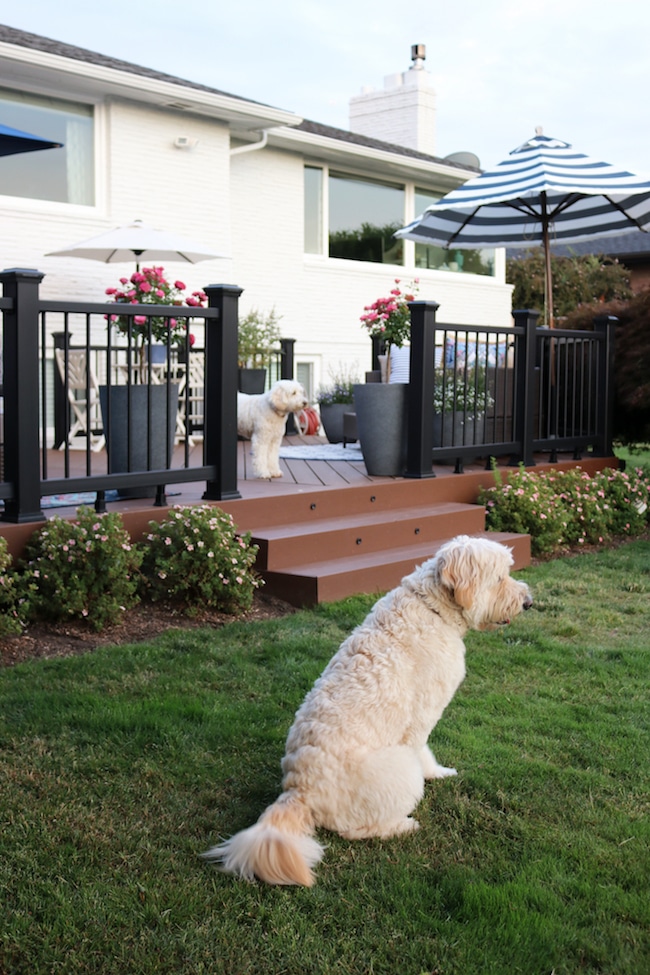 We painted our brick exterior white.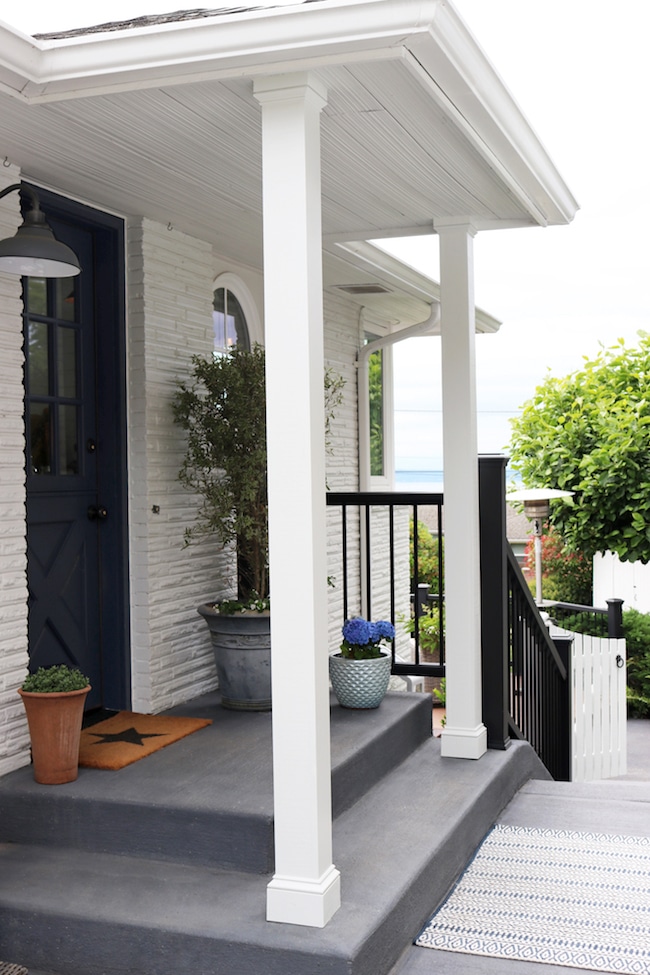 We shared details on how we painted the side yard patio.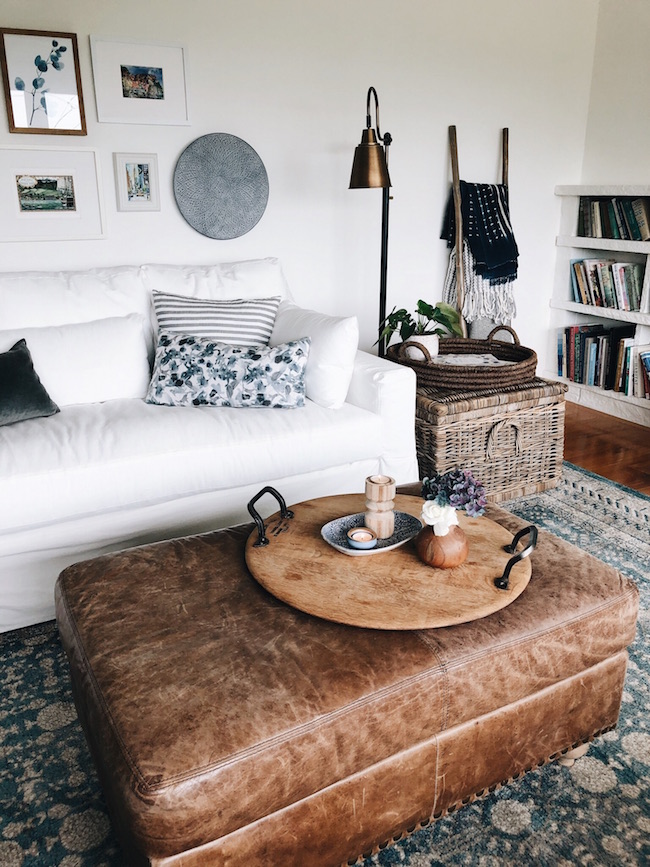 We got a white slipcovered sofa … again!
We cozied up the house with plantation shutters and bamboo shades.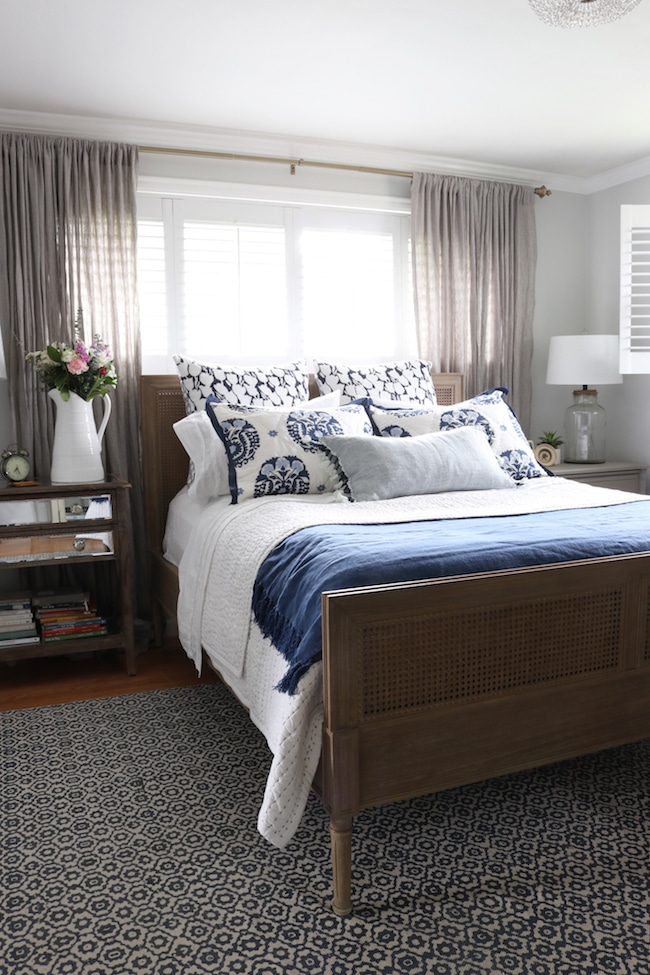 We gave our master bedroom a makeover.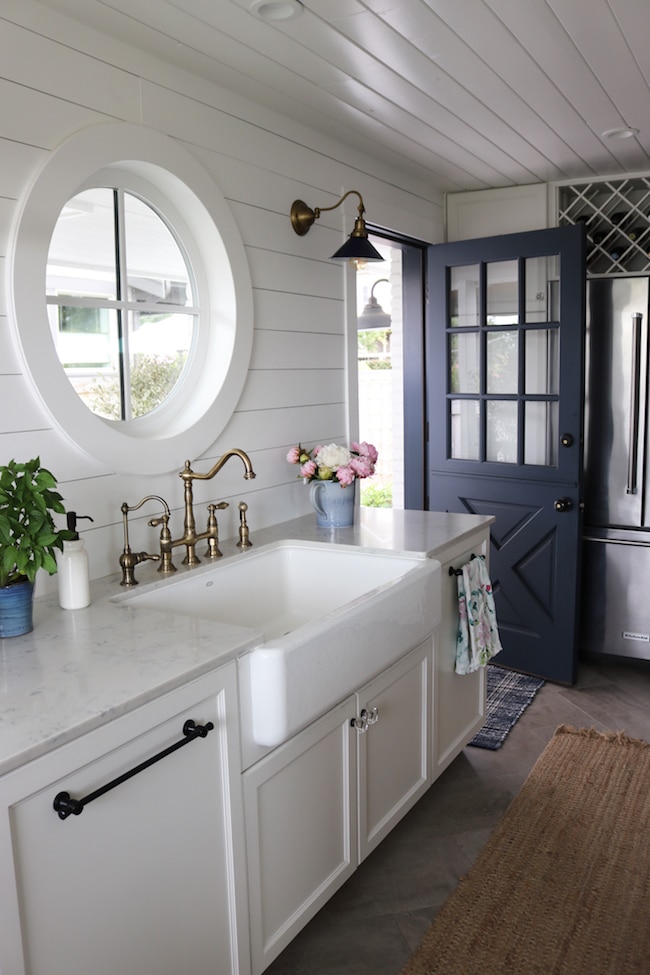 We brought character to our galley kitchen in a remodel!
Kitchen Makeover (Reveal Post with Sources)
Our kitchen was photographed for Better Homes and Gardens and featured in The Cottage Journal!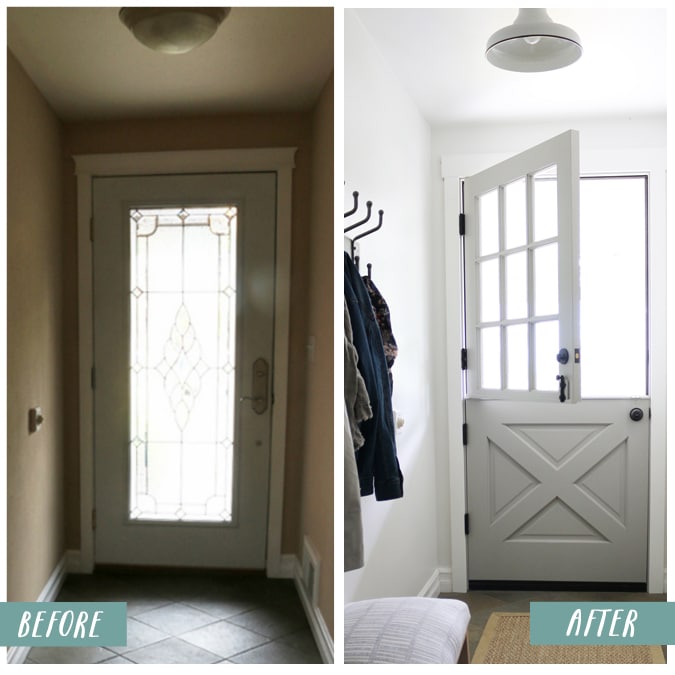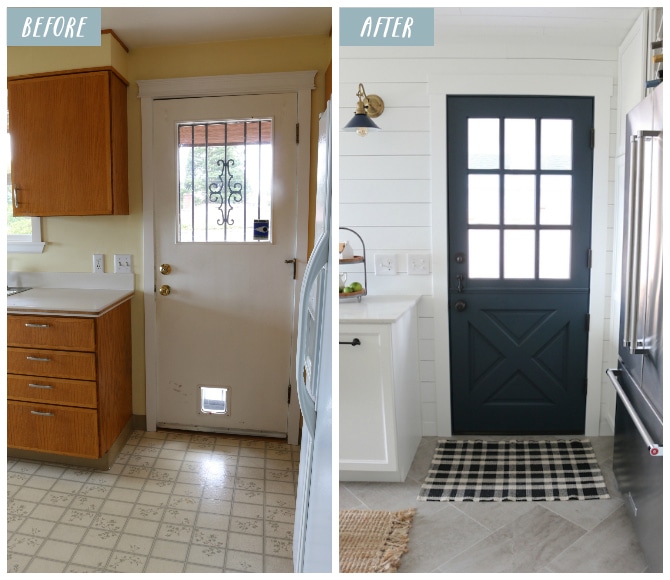 We replaced our front and side doors with Dutch Doors! Dutch Door FAQ
We update the lighting in many of the rooms of our house, including new barn lights in the entry hall.
Most of the walls in our home have been painted. You can find a full list of our paint colors here.
We made over our small guest bedroom.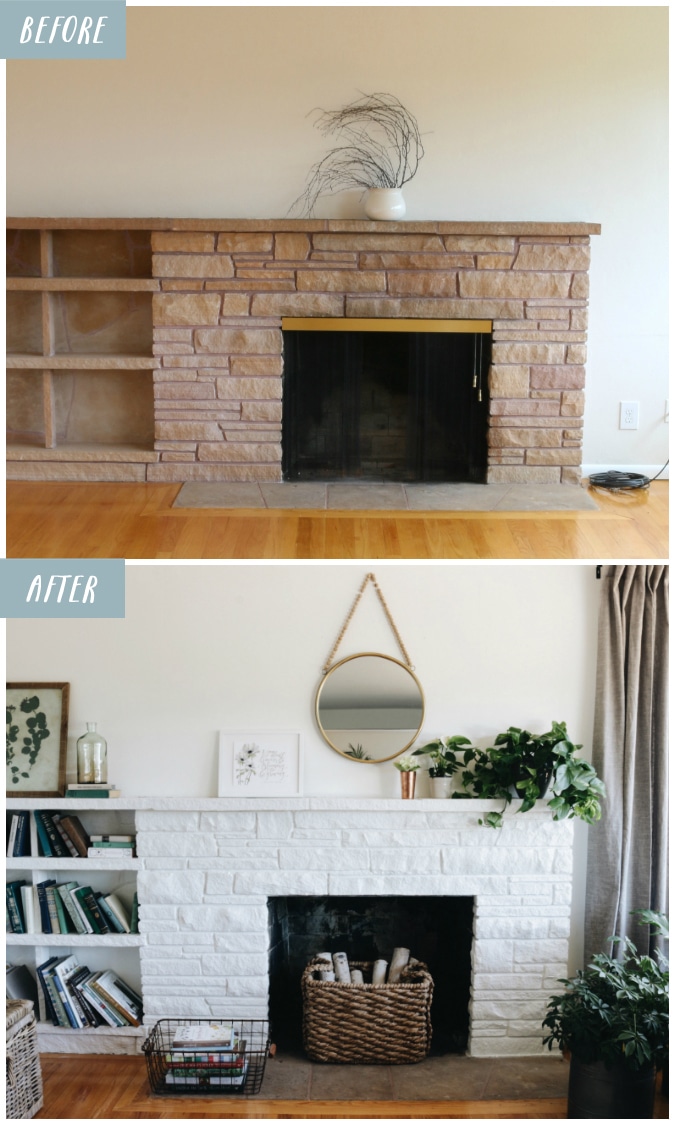 We made over our fireplace (twice) on a budget!
2020 UPDATE: This fireplace has had a new update in 2020! Click HERE to see it now! 
We set up a little space for an herb garden.

We installed shiplap walls in the dining room. Shiplap Walls: What to Use and FAQ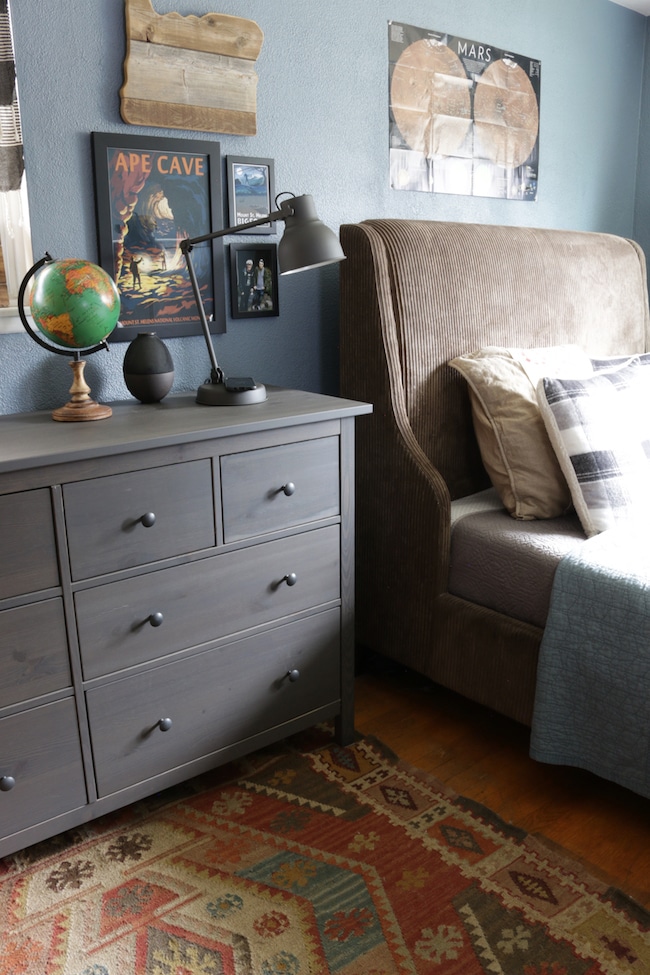 We made a few changes to our son's room, here was an update!
We ripped out carpet and installed new floors in the basement!
Soon we'll show you the new plantation shutters downstairs, too!

We added a wall to break up the big basement room and created a separate office!
We gave this hallway built-in a simple DIY makeover. (See the before here)
I created a Winter Wellness Station in our guest room closet!
2020 UPDATE: This update post was in 2018! Click HERE to see the latest of our house in 2020!
In addition to my posts on this blog, I chronicle many of my home creating lessons and adventures in my books that I've been writing for the past few years! You can find all of my books here.
I'll be back tomorrow sharing some thoughts about our next steps with this house!
Don't forget you can fill out your 2019 Home Goals on this worksheet/Instagram story template!
2020 UPDATE: This update post was in 2018! Click HERE to see the latest of our house in 2020!
Follow The Inspired Room on Instagram
Shop My House and Latest Decor Finds