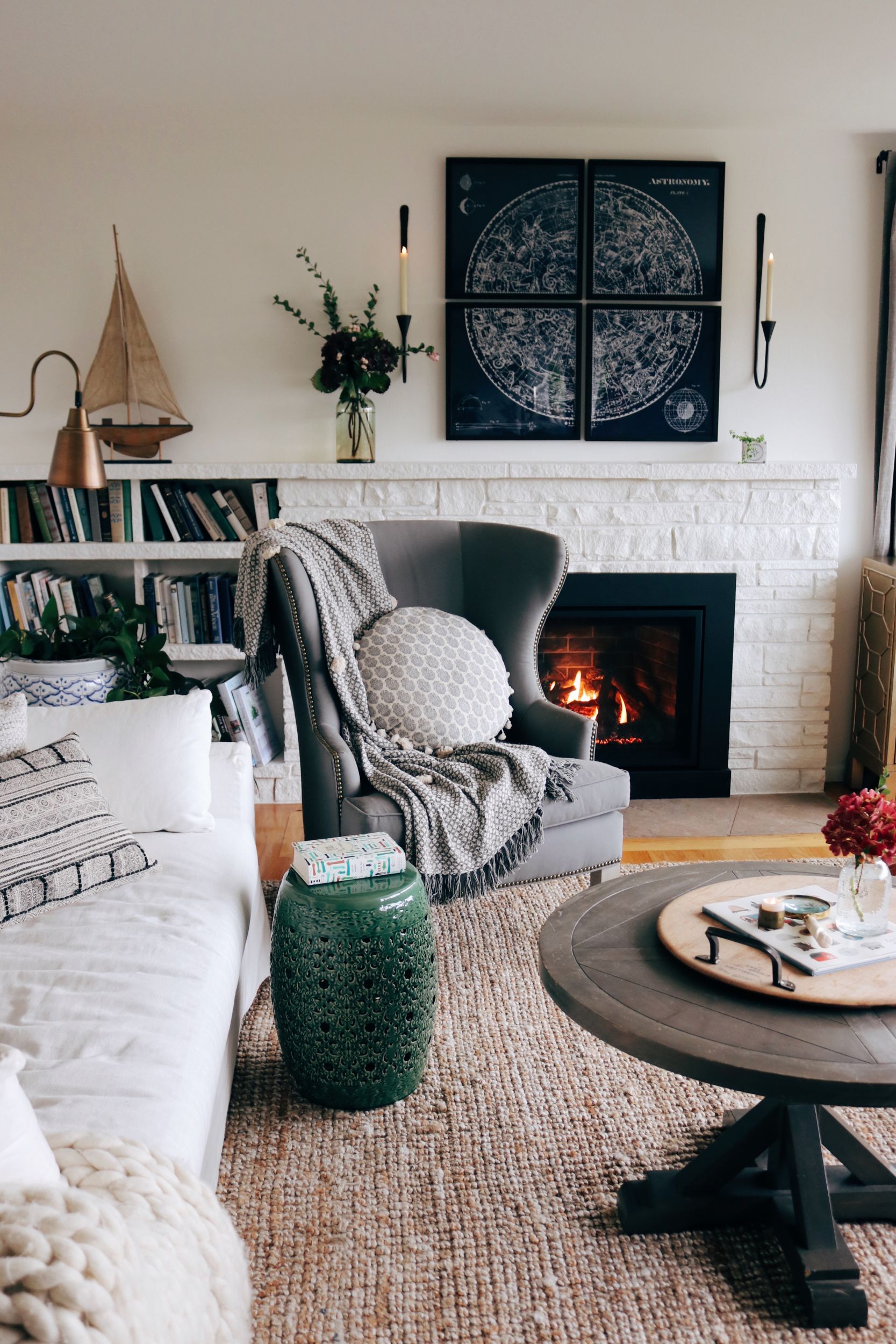 This post is in partnership with Napoleon Fireplaces
I've never been as cozy in my home as I am right now! I'm SO HAPPY with my new fireplace!
A warm fire in the fireplace has the power to transform how a home feels and how you feel in it. I can say already that our new Napoleon gas fireplace insert is one of the simplest yet most impactful home improvement projects we've completed to date. We couldn't be more pleased with how it turned out! (Check out the video toward the end of this post to see the fireplace in action!).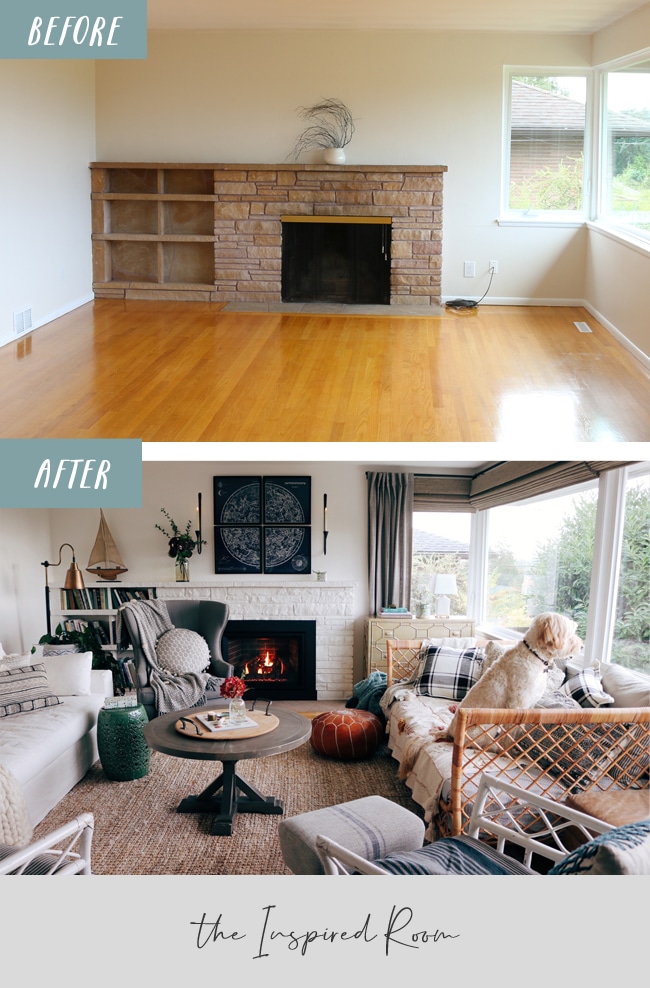 It was only a couple of years ago that a coat of paint on our dated fireplace gave our living room an instantly refreshed look on a budget. After the painting project was completed, we were able to take our time in assessing how we felt in this room and what it was we really needed (or wanted!) to do next to this space.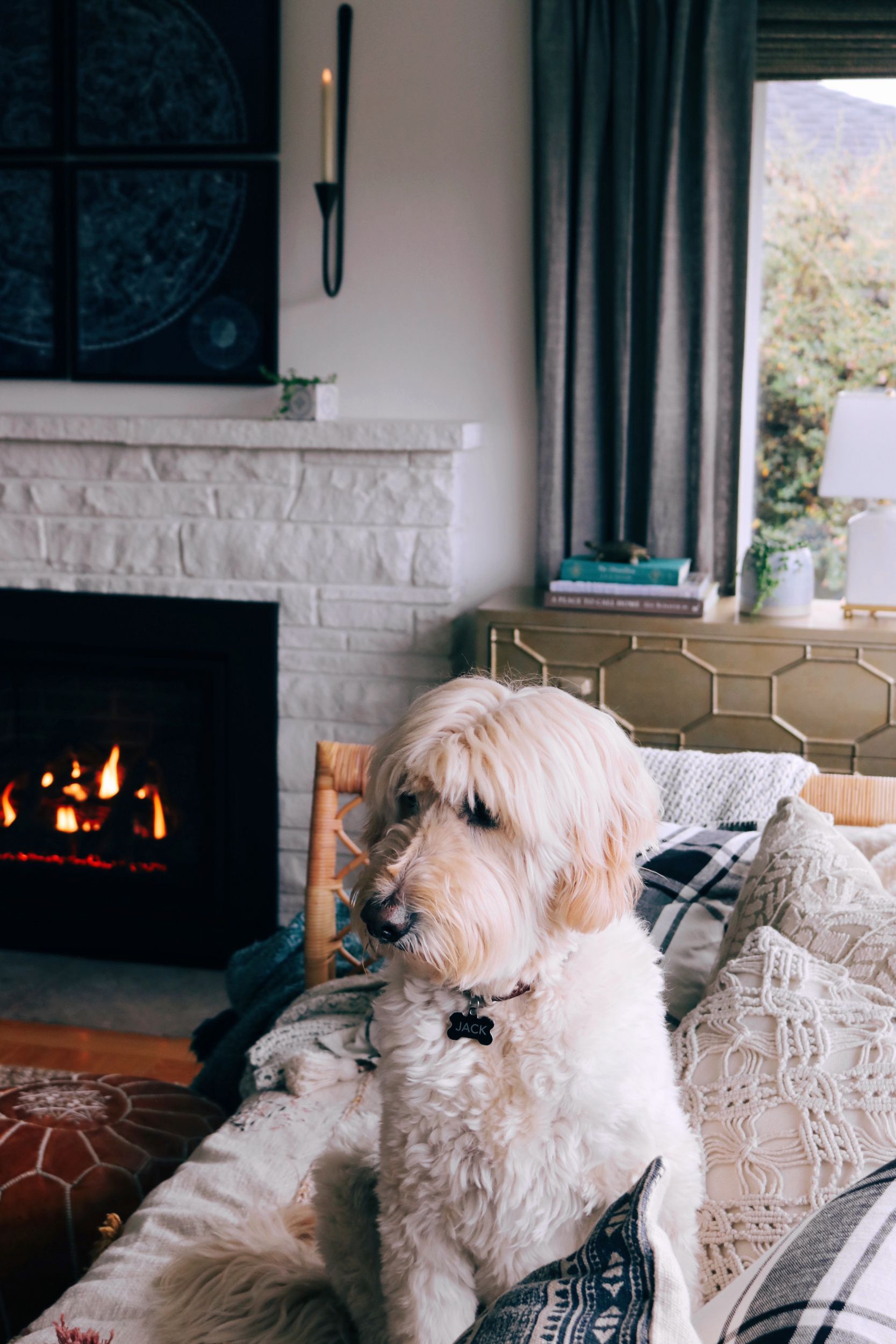 I do my best to be thoughtful in decision-making for our home. Probably to a fault, ha! But I don't want to rush into doing projects without thinking them through, you know what I mean?
If you missed it, you can read about my thought process on what to do with this fireplace (and all of the comments!) here and see our room mood board with the new fireplace insert here.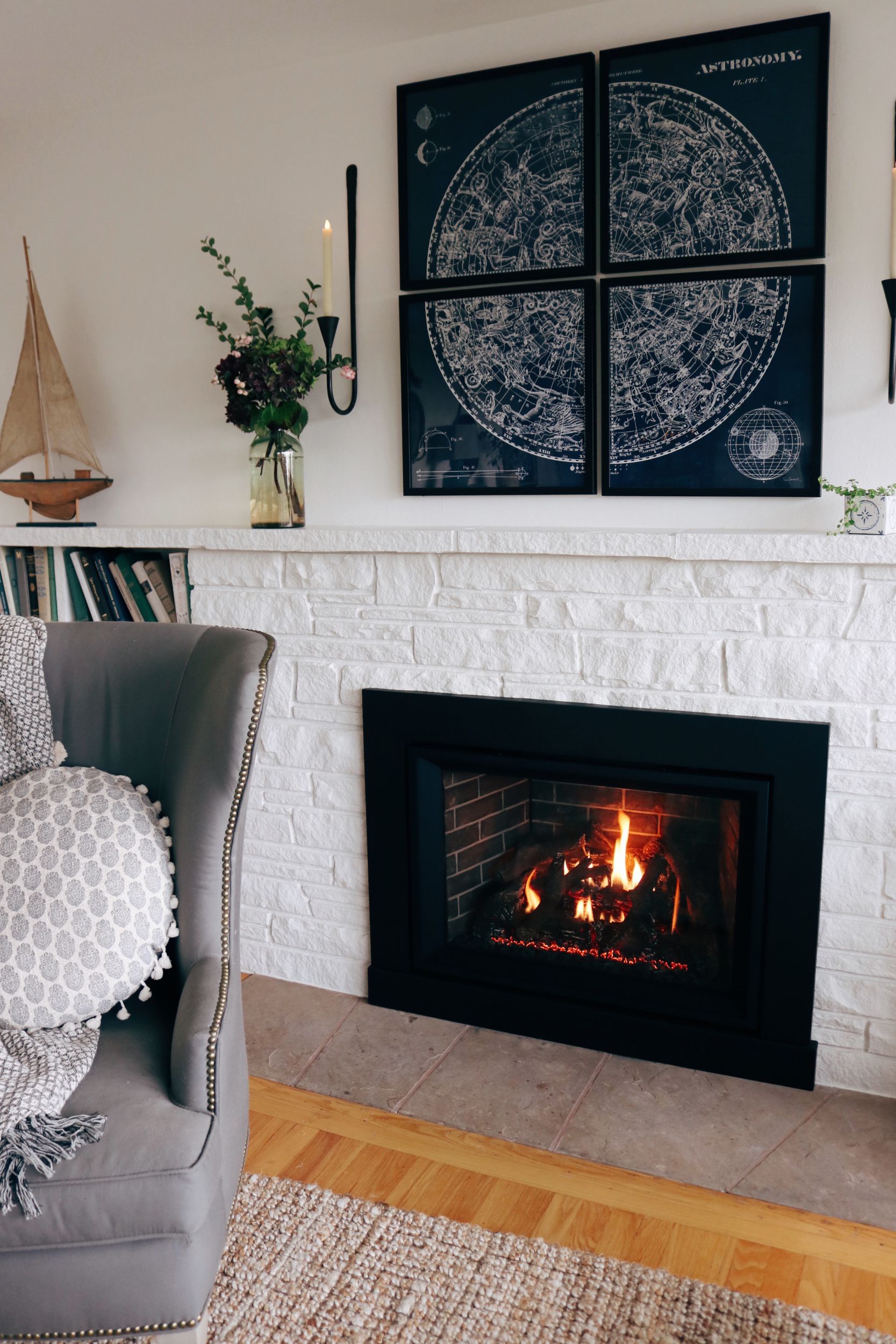 Fast forward to the conclusion we came to this summer ….
What we wanted most of all this fall was to just feel extra cozy in our home. And all we actually needed right away to feel cozier in this room was a fire in a fireplace.
And now, we know we made the right decision.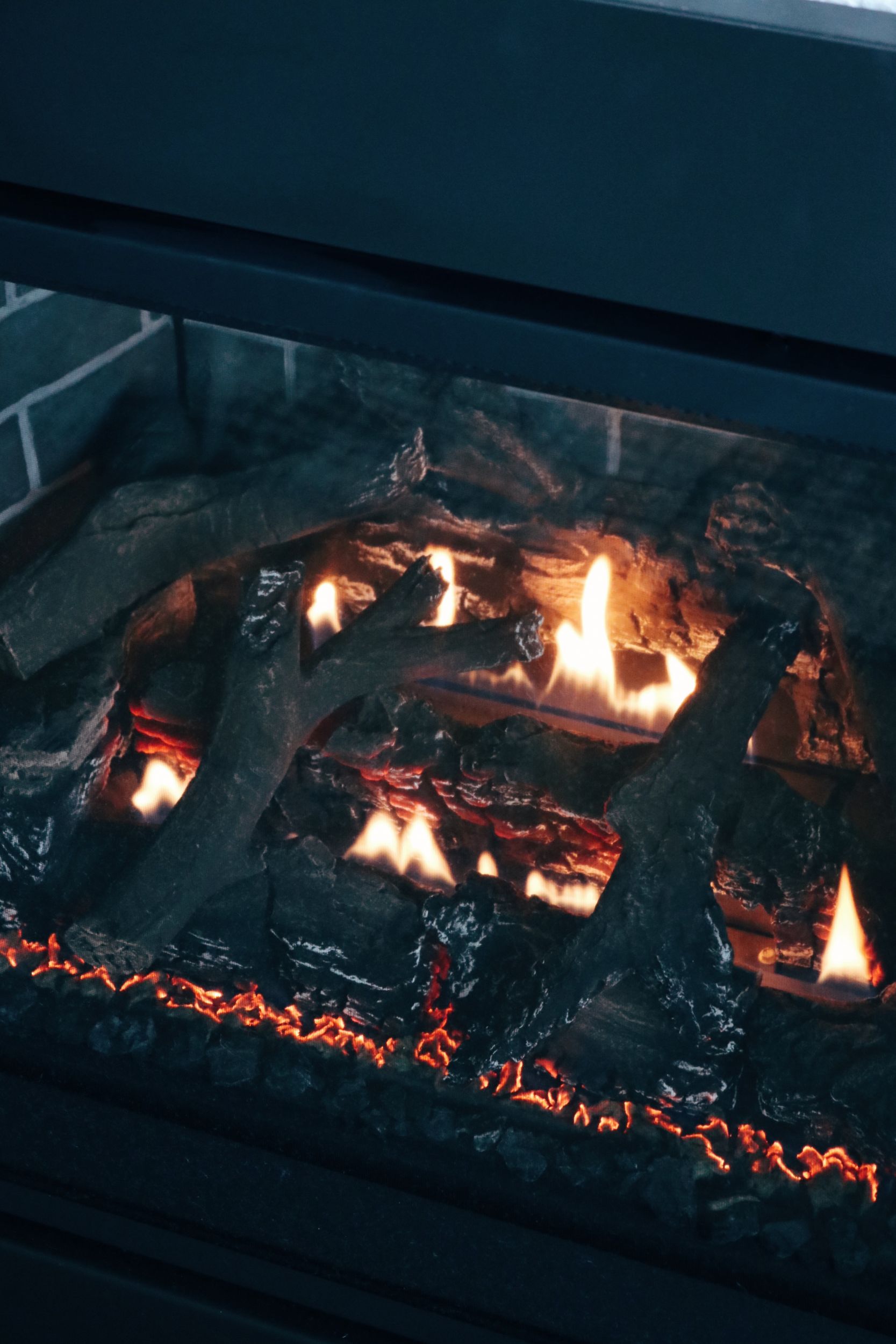 Our new Napoleon gas insert is amazing. I feel like we have a whole new house. The quality is evident. The warmth it creates in our home feels so soothing and comforting, so much better than turning on our furnace!
We love that we can easily flip on the remote control and suddenly transform the mood and warmth of the room.
Now our fireplace draws us into this space and we feel like we are fully living in it.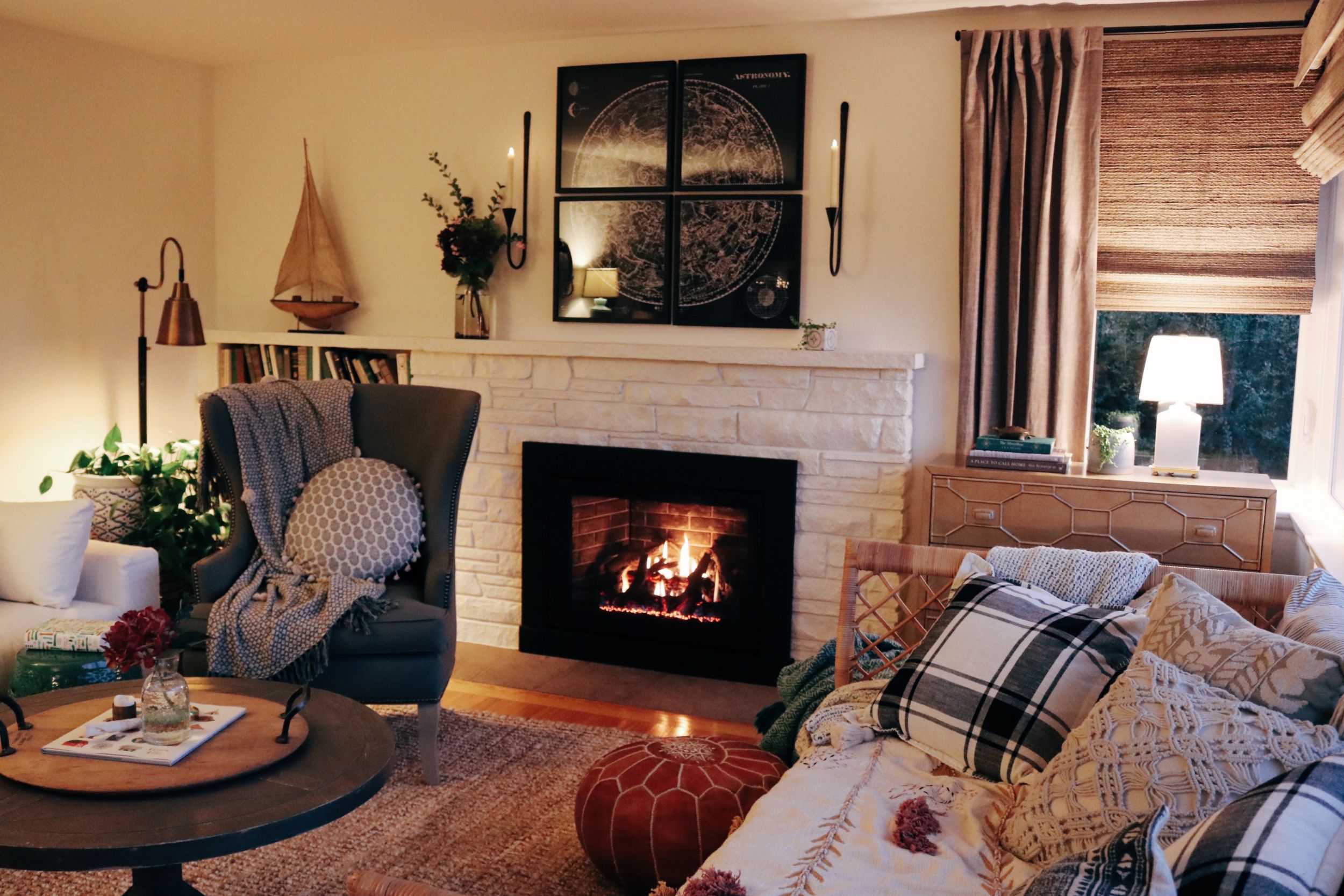 It's only been a couple of weeks, but we are enjoying using this room all day and evening! I sit in this room during the day to write. We curl up here to read a book or chat in the evening. We sit by the fire to watch the sunset and have dinner together (empty-nester life!). We sit at our game table and enjoy the mood of the room!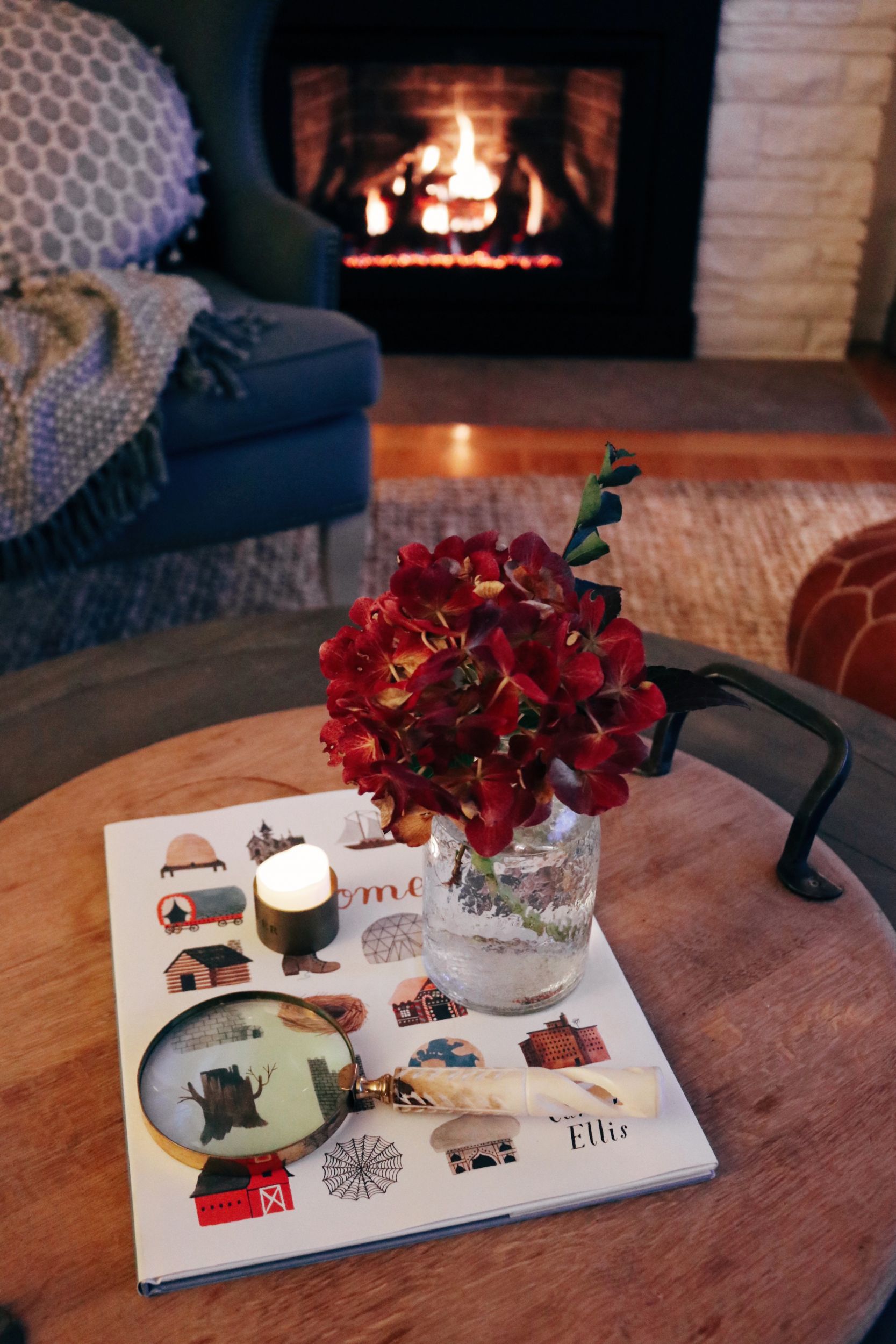 We can't wait for the holidays! We are so grateful for the fire in our fireplace that will keep us warm and cozy all winter long.
+ + + + + + + + +
Watch the video below to see our new fireplace in action!
Room + Fireplace Sources:
Learn more and find fireplace dealers near you at Napoleon Fireplaces
You can see the details on the fireplace insert we have and the installation HERE.
Fireplace paint color: Benjamin Moore Simply White
I'll be back to share more about our new wall candle sconces above the fireplace, but for now you can find the wall sconces HERE and the battery-operated taper candles HERE.
You can find our living room and home sources as well as holiday and decorating shops HERE.
Thanks for following along as our home and this space continues to evolve with our family!