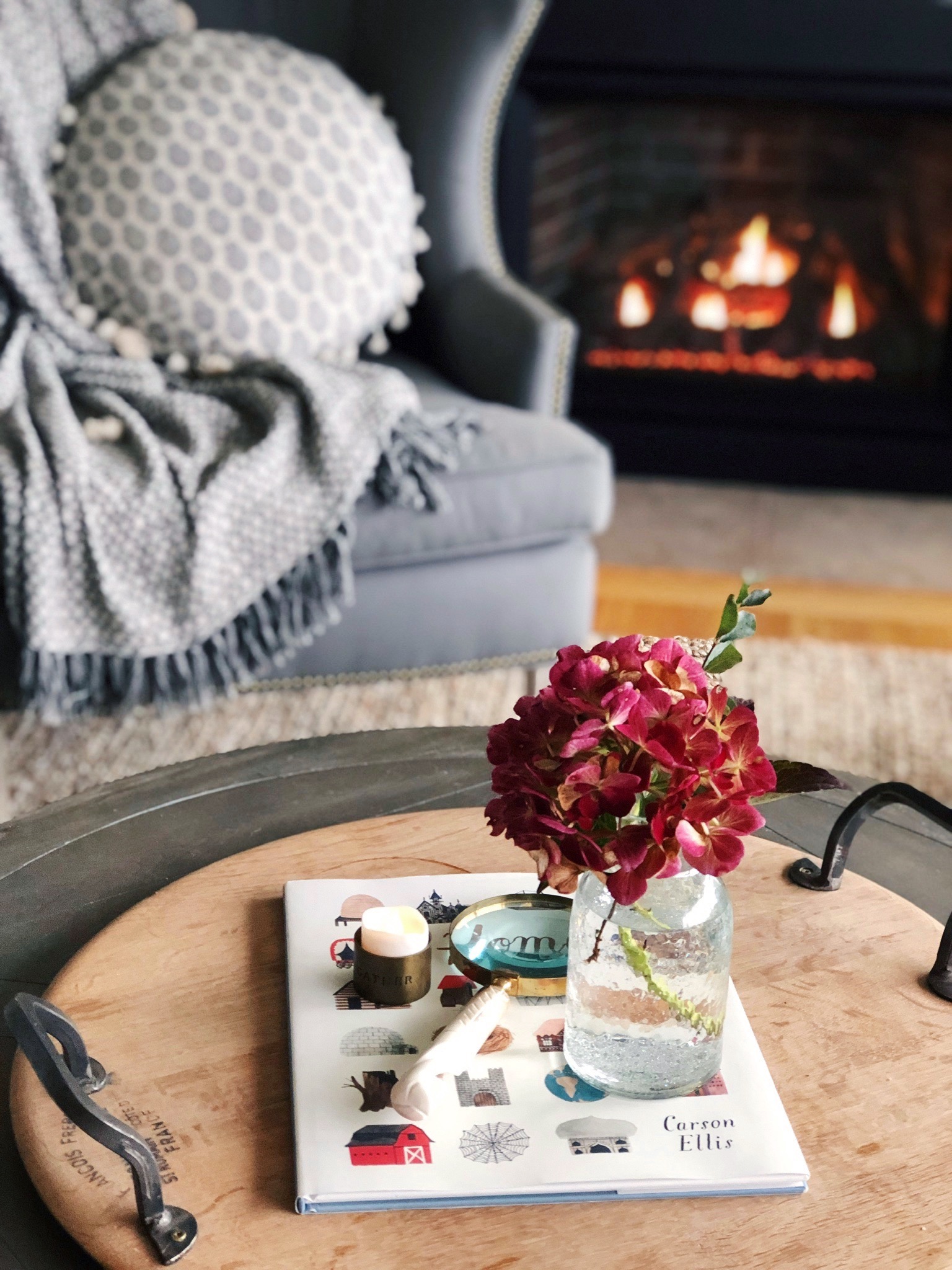 This post is in partnership with Napoleon Fireplaces
What could be a cozier and more romantic feature in a room than a fireplace? There's nothing quite as comforting as the warmth of a fireplace or as relaxing as the soft light of flames sparkling.
With the installation of the brand new gas insert to our living room fireplace, I'm feeling so cozy and even more excited for winter than I even imagined!
I cannot wait to share all of the photos, I'll have the full reveal of this project posted very soon. Thank you for being excited with us about this project. (If you missed my last post sharing our plans and living room mood board, you can catch up here!)
I've been receiving a lot of questions on inserts and details on the one we chose (and why!). Today I wanted to share more about the process and the details on the model we selected!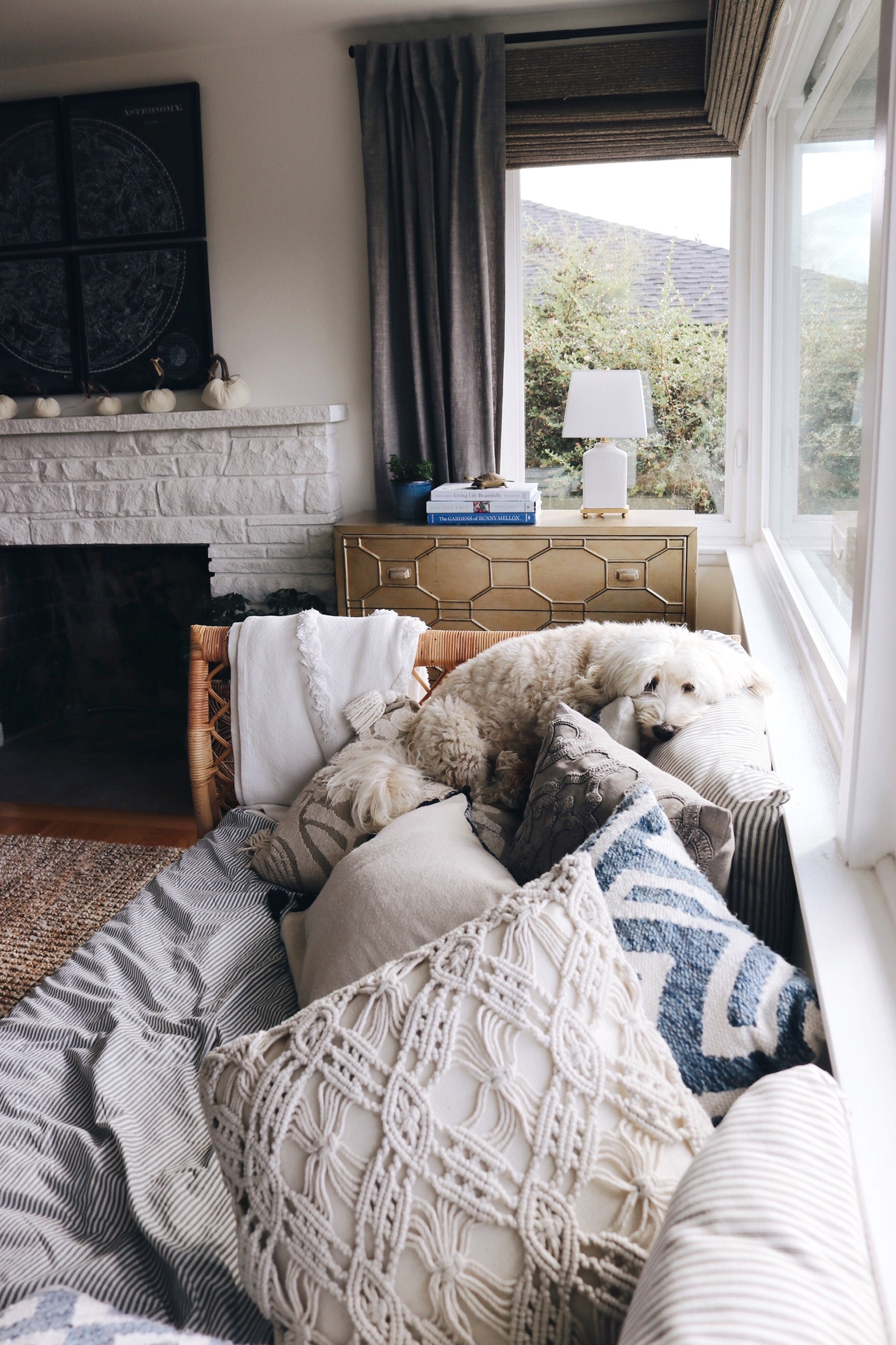 Once we were ready to explore the option of adding an insert to our existing fireplace, we began by looking through Napoleon Fireplace's website to learn more about the possibilities.
They have so many wonderful styles and options, but I know it can feel overwhelming to decide when you are starting any new and unfamiliar project in your home.
That's one reason I recommend starting a project like this by browsing a reputable brand's website or going to local showrooms. It's so important to consult with trusted professionals who can help you to navigate the options you have and can help you find your way through the entire process.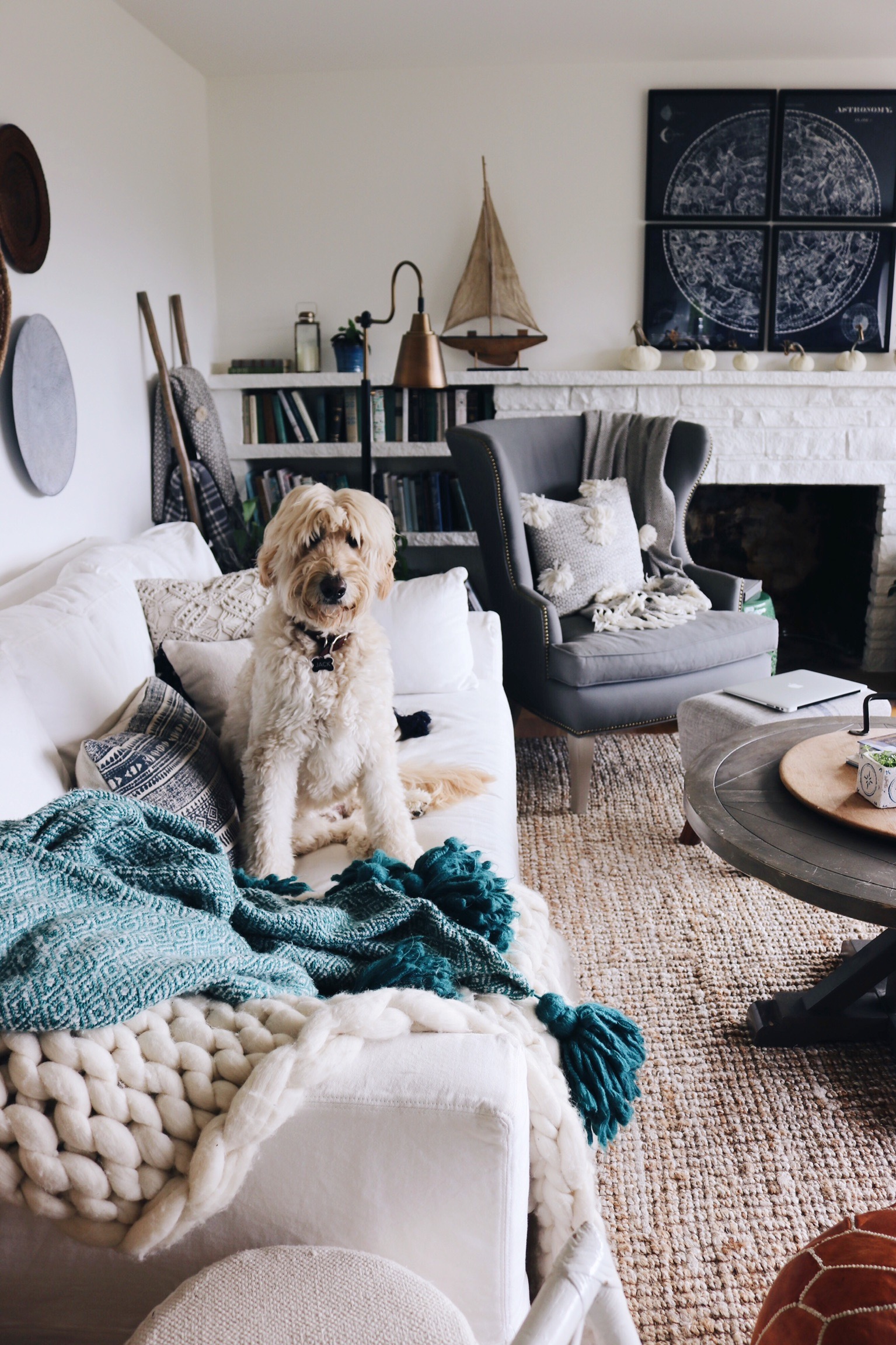 Napoleon has dealers around the country and world so you'll be in great hands wherever you live. I had never actually purchased a fireplace insert before so I was definitely grateful for Napoleon's expertise. I knew wanted a quality brand and model, and needed to feel confident that I what I selected would be safe and compatible for use with our existing fireplace.
Napoleon offers a really helpful Fireplace Design Studio online so you can check out the customization options and visualize how it will all look in your space. They have SO many options, even outdoor fireplaces, which got my wheels turning (imagine an outdoor fireplace in my side or back yard?!!).
Once I had all of my questions on models, features and installation answered, I was confident that I had found the perfect insert to be installed in our home.
The first step to getting the project rolling was scheduling a date for our installer to visit our home so they could check out the fireplace. If you are in the Seattle area we used and recommend Sutter Home and Hearth, they were wonderful and so helpful.
Our installer followed up with a detailed email describing the process and the proposed timeline, as well how they would prepare and install our insert to exceed our design standards, too! We then sent in our contract and deposit.
Then we took care of the fireplace cleaning with a local chimney sweep, had an electrical outlet moved within our fireplace to create more room for the insert and eagerly awaited our install date!
Here are the specifics on the model we chose:
Napoleon Oakville series insert
GDIX4 (which we chose because it is a larger premium model)
Brick panel – Westminster Brick DBPIX4WS (we chose this for the interior, just for a little extra architectural character).
LBK3B3047 (Large 3-sided backerplate measuring 30" x 47") in Black Finish (our installer needed to modify this to create a custom fit)
This video below shows some of the cool features of our insert!
I LOVE that it comes with a remote. It connects to Bluetooth eFIRE, so it can also be controlled with an app on my phone! It's so easy to operate off and on as well as to change the flame heights and control the temperature. You can even set it to turn off at a specific time at night, which is a really handy feature.
There are so many unique ways to use fireplaces or inserts in any kind of room (indoor or outdoor!). Every room is better with a fireplace!
Here is some inspiration from the gallery on Napoleon's website to get your wheels turning with the possibilities: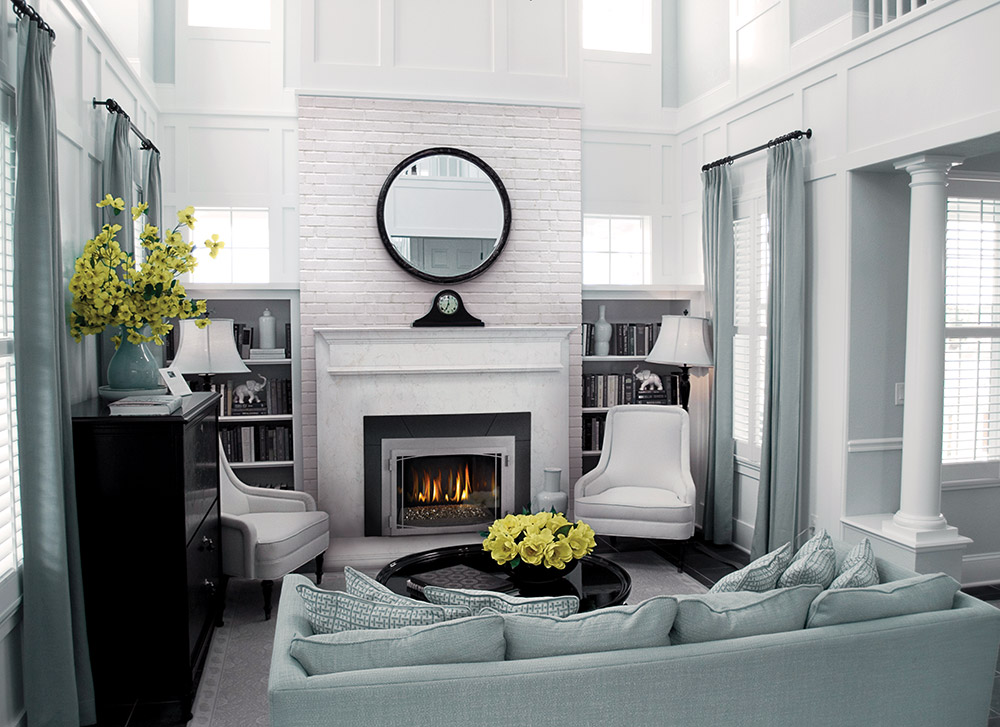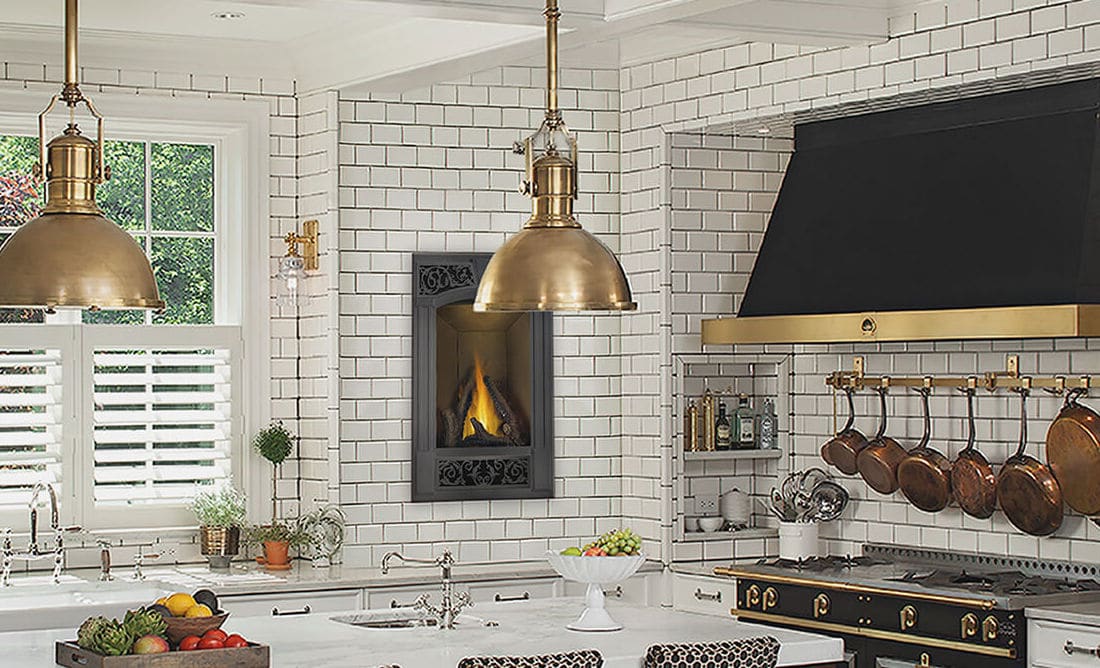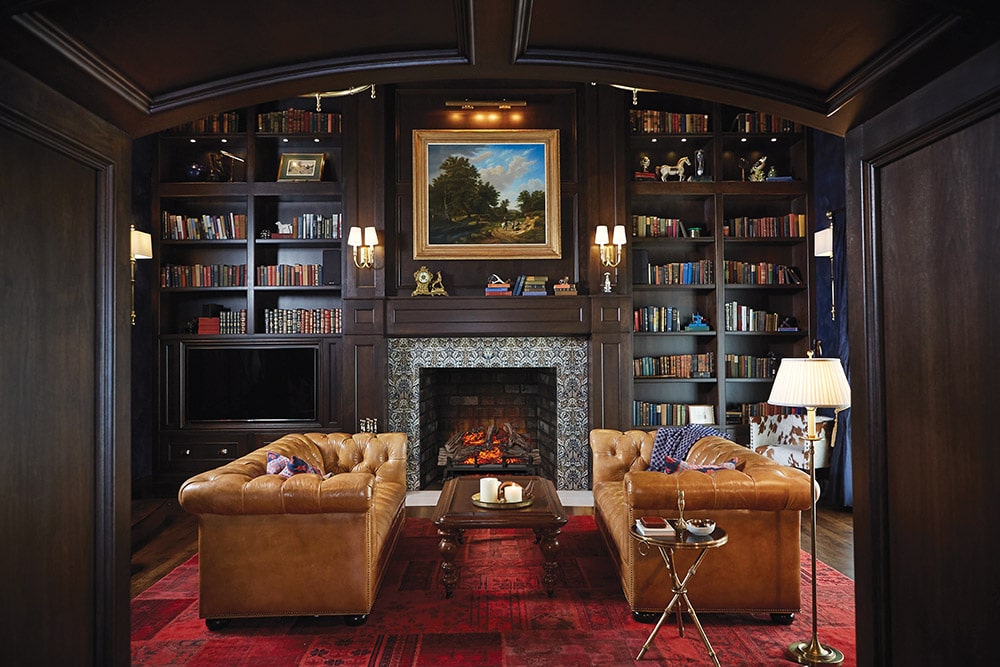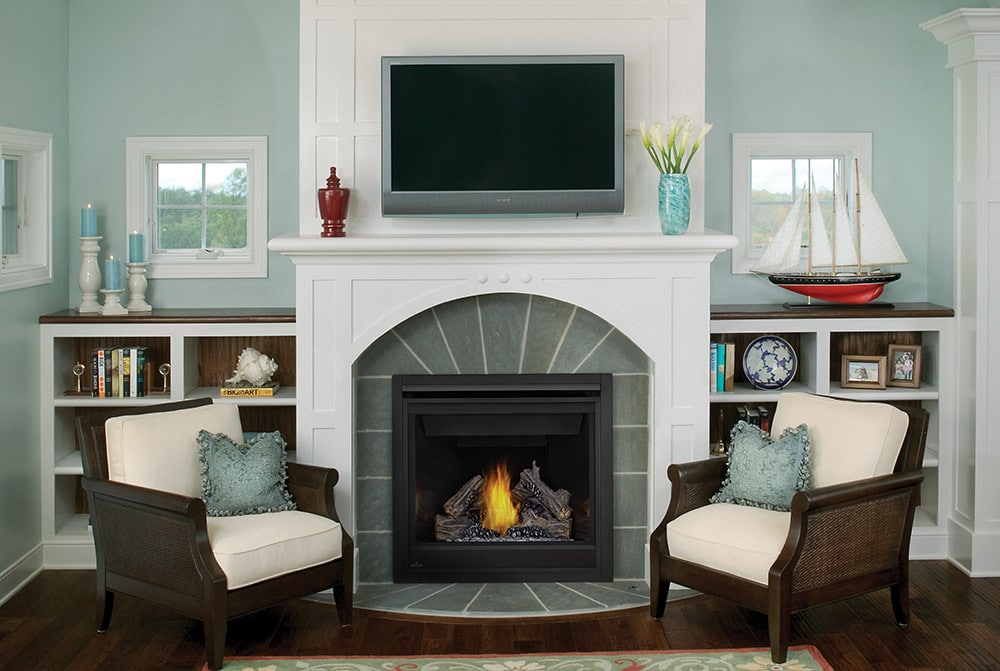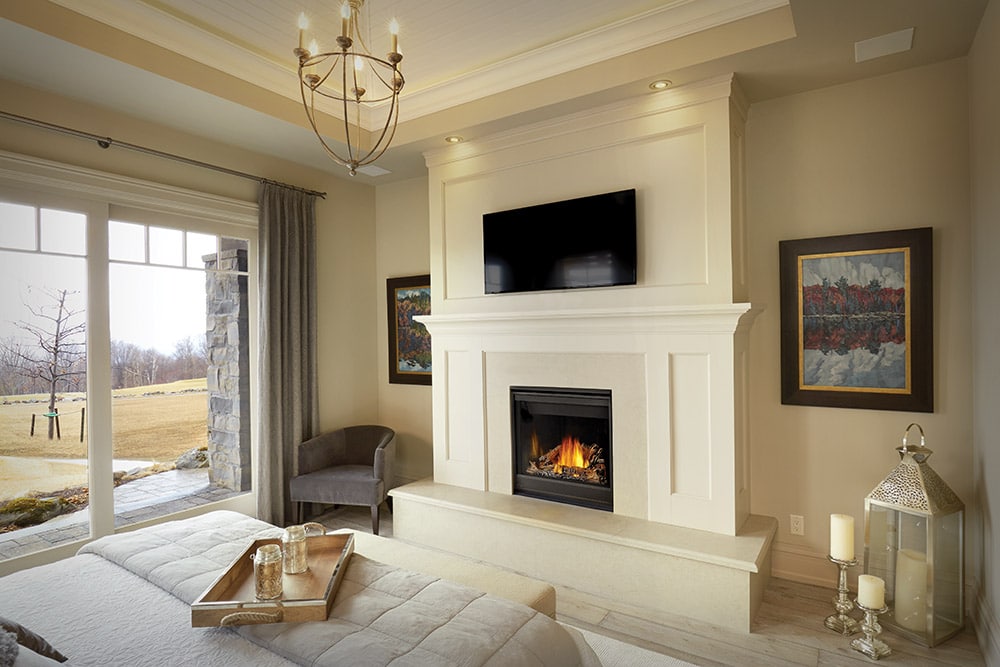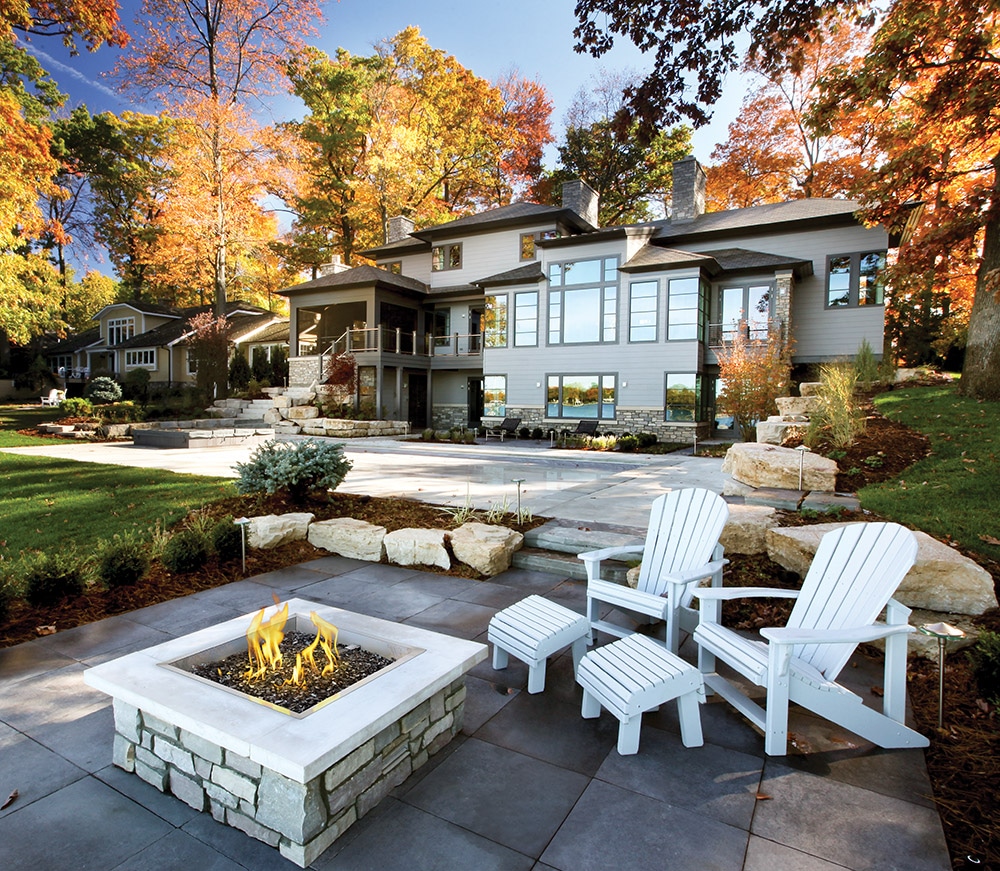 As I'm writing this post I'm sitting by our finished fireplace with our new insert, and you guys! I couldn't be happier. It turned out beautifully and is OH SO COZY.
Thank you all for being excited with me about the new update to our living room!
I can't wait to show you the reveal…stay tuned!
*UPDATE* Ready to see the fireplace REVEAL? We love how this project turned out! Click HERE to see the after!