It's been awhile since I've updated you on the progress of our side yard! And that's because … there have been setbacks and standstills that just aren't fun to talk about or pretty to look at. Goodness, WHY does everything seem to take so long in real life? I'm telling ya, in my dreams this side yard would be already finished and adorable. But in real life? It isn't.
Do you ever feel like your house projects are causing more chaos than you expected? Perhaps my situation and resulting daily affirmations will make you feel better (or at least they might make you laugh at my coping mechanisms).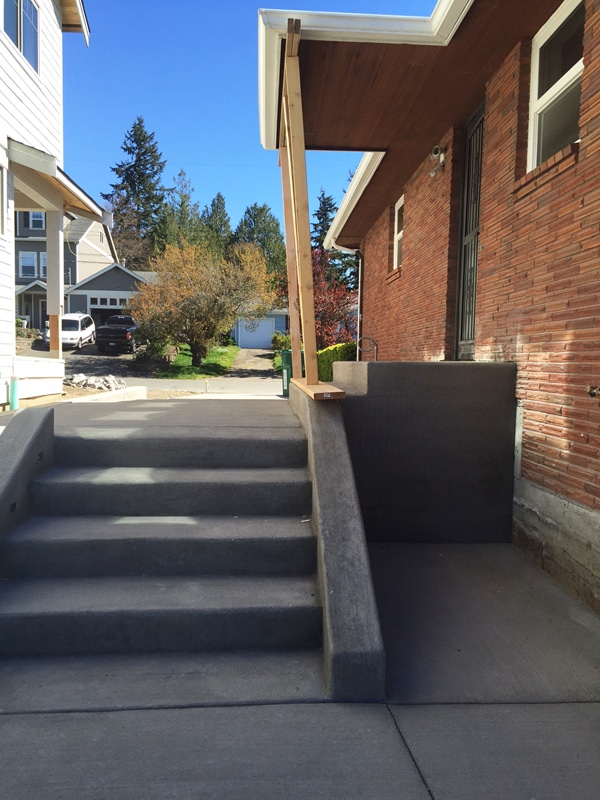 Our side yard isn't finished. Or cute. Not yet. It's "in progress" but at a very awkward state. And it feels like it's been more in standstill or even, gasp, going backwards at times, than in progress mode.
It is one thing to have all the visions in your head (or in the blog post) of what it could be, but getting them to happen is another. We have a budget and it isn't huge or endless. Contractors don't always work on your timetable. The weather slows things down. Misunderstandings happen that cause setbacks and you have to wait for them to be corrected.
Remember when I wrote the post about being flexible in remodeling? It is true. You've got to have some flexibility and be willing to compromise in many ways in order to get things done. Yet, I'll admit this project is trying my patience. The flip side to being patient and flexible is you also have to be the boss of your own project and speak up if it isn't right or moving along like you expected. We've had to do that, too, in every project that we've ever done.
No offense to any contractors or our own, it is just a fact.
This project was to create function and fix safety issues. If you missed the original posts about this project, this area before was unsafe and basically unusable (scroll back through these posts if you need to catch up and want to see what our vision actually was, ha).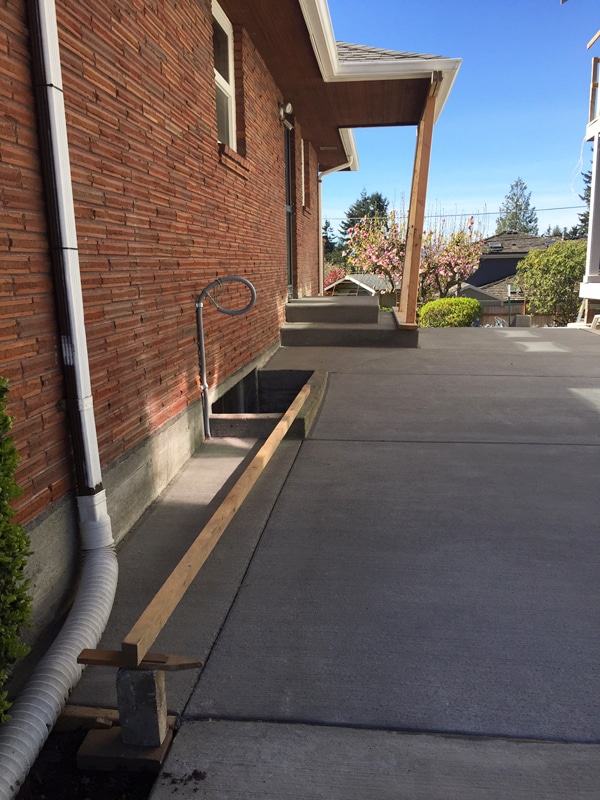 It wasn't about making it pretty, although we do hope it will be quite pleasant when it is all done and even pretty when our finishing touches are put in place (please, for the LOVE it better be, but right now, it doesn't feel that way).
All we really wanted was a basic flat concrete area (to keep this area clean for our dogs and to cut down on yard work because we have a big yard), steps to the backyard for safety and fences to keep our back yard safe and private. Easy enough?
We thought that would be a pretty quick job and then we could move on!
Silly me. 
I know I'll be glad we did this in the end, but right now … not so much.
We've lived here for seven months and the reality is we STILL have to have chairs and boxes and stuff piled up on the side of our house to keep our dogs in because all the fencing is gone from that side of our property. It is unsettling. The contractors put up temporary orange fencing, but still, our dogs have escaped countless times. We have to set timers to check them every 10 minutes when they are outside because Lily is an escape artist and can find a way out. And Jack will happily join her on an adventure, if she shows him how to get out.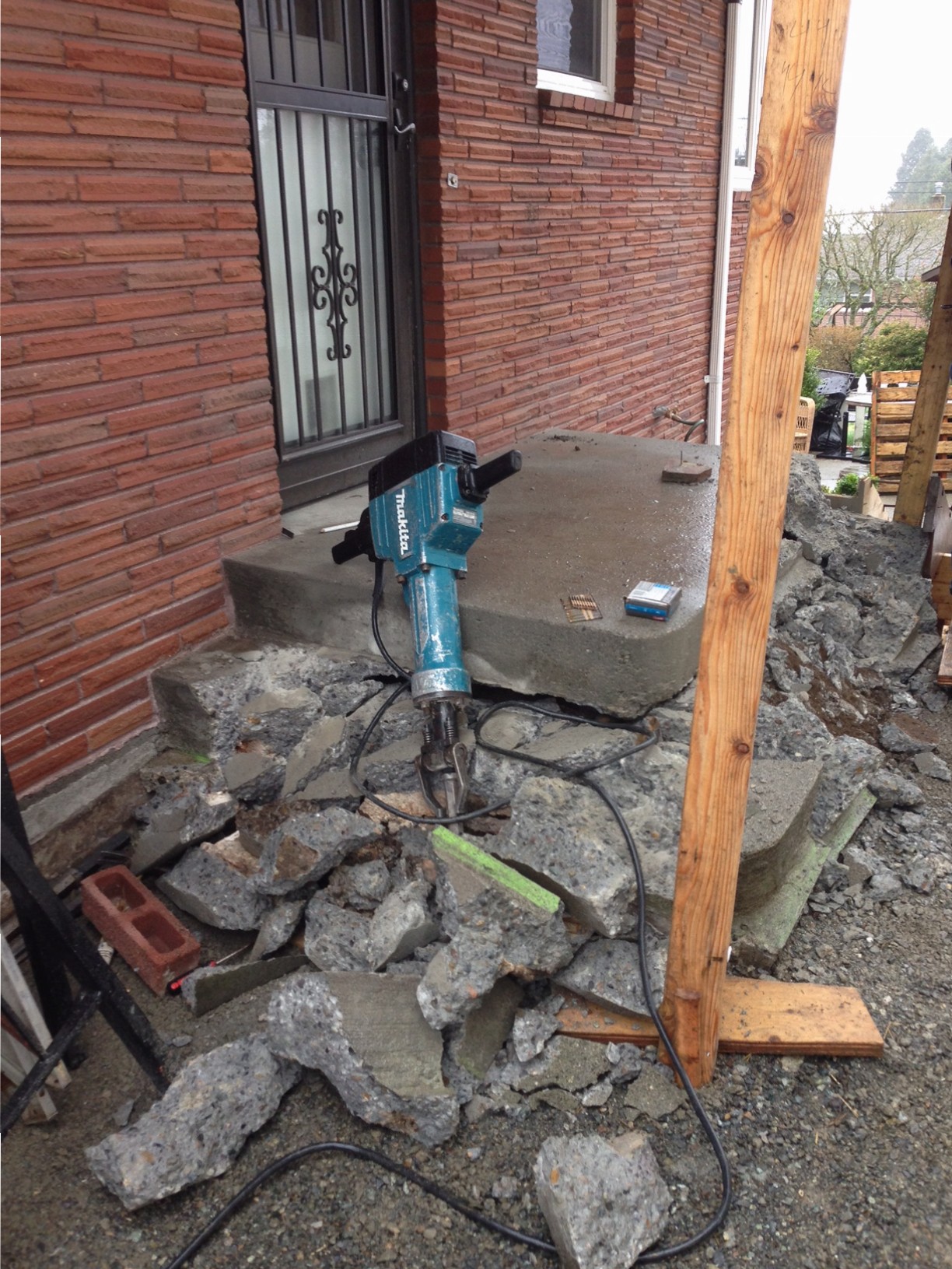 So, that's the reality of remodeling or even just creating a home. It's sometimes messy. Messy messy messy.
I wish for Pinterest sake I could just give you instant AFTERS for everyone's enjoyment (and mine, ha). THE STRUGGLE IS REAL! But, I still have glimmers of hope that we will round the corner and suddenly everything will look rosier. I know the contractors will pull it together and when they do their part, I'll be glad we tackled this project first because we can enjoy it this summer.
Meanwhile, I'm trying to keep my faith in this side yard's potential. That's what you've got to do. Keep pressin' on toward the goal of what it will be, even when it is in this undone, messy, awkward, stalled, not-pretty-stage that seems to be going on forever.
If you are discouraged or feeling like your house will always be a wreck and never come together like in your dreams, don't lose sight of the goal in the "adventure" of getting there. Remember the potential of your home and your projects and keep pressing on.
I recommend having your own personal daily affirmations for your unfinished projects to help you keep the faith and your sanity.
Here are my daily sanity affirmations for my side yard, adapt as needed for your situation. :)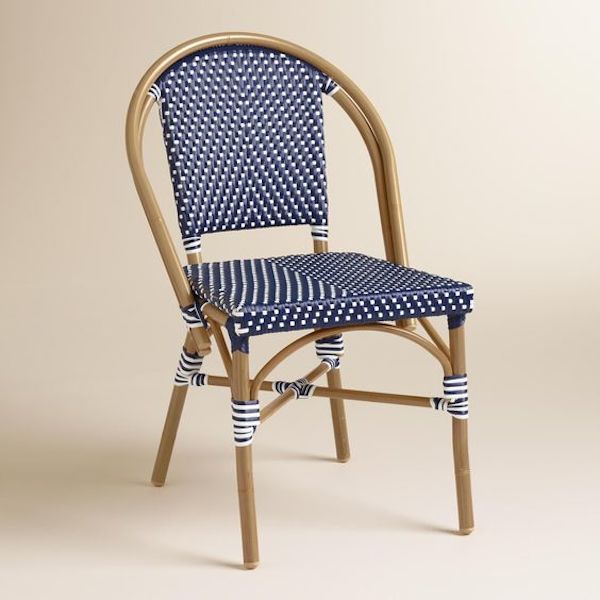 1. Cute chairs for morning coffee will make the long wait and stress worthwhile. 
I picked up two adorable chairs for our morning coffee in the side yard. I bought a set of these two French bistro chairs on sale at World Market, 15% off until April 17th! They reminded me of these Serena and Lily chairs that I love.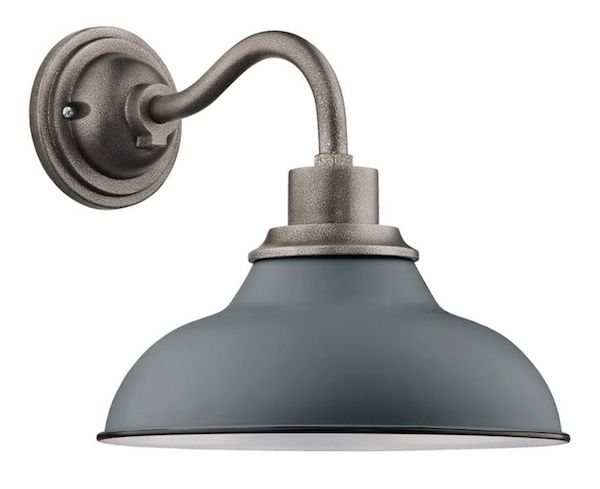 2. Charming lighting will eventually come out of the boxes that are piled up taking up the entirety of your office and will actually be ATTACHED to the house.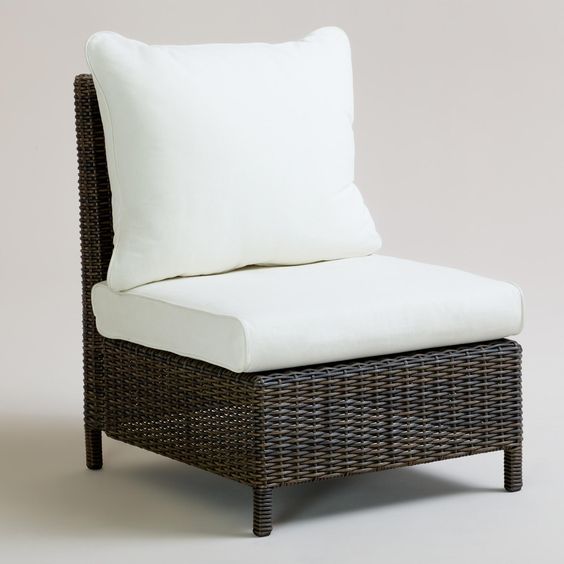 3. Using what you have will help save the budget and soon enough you'll actually be SITTING on your chairs and no longer using them as fences.
We already have these great sectional pieces from World Market, and depending how much space we have I think we'll put a few in the courtyard! Scroll down to see the chairs on the back porch of our last house.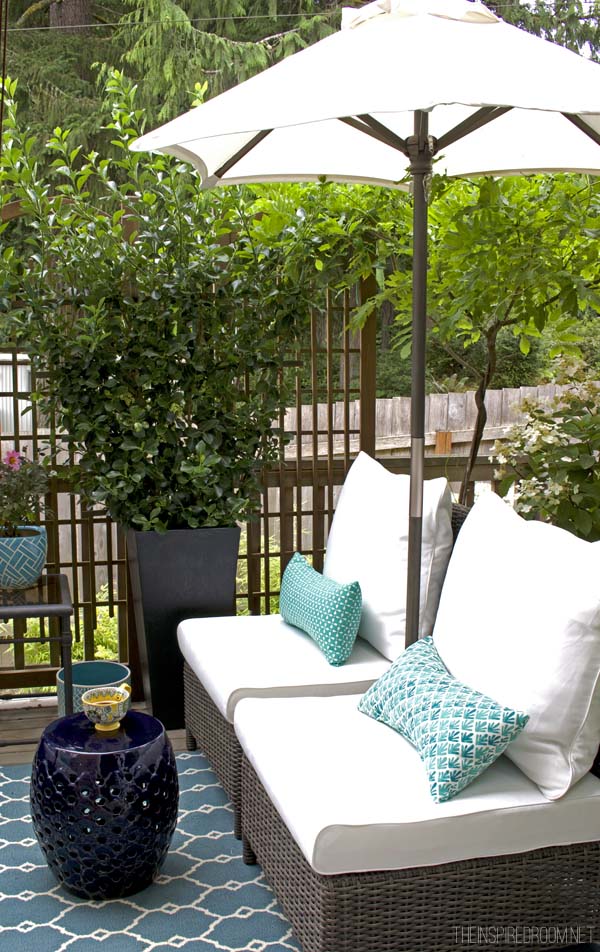 4. The umbrellas that are now covered in mold because they were accidentally left outside all winter in the pile of junk that you used as temporary fencing will eventually be clean and take their rightful place on the patio to shield you from the elements.
5. The door you have to keep bolted shut so no one will exit the house and promptly fall off the porch will eventually be able to be opened SAFELY. In fact, you will even be able to open just the top part of the door if you want to just feel the breeze, for instance, because IT WILL BE A DUTCH DOOR.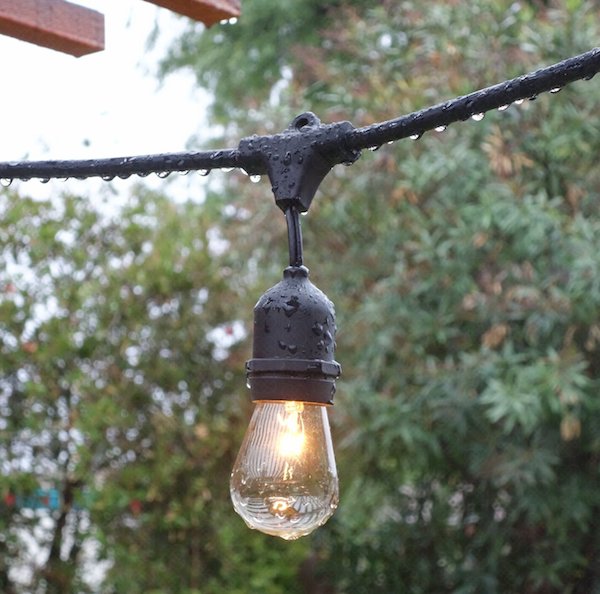 6. Visions of string lights will no longer be just dancing in your head, they will dancing over head in your newly completed side yard.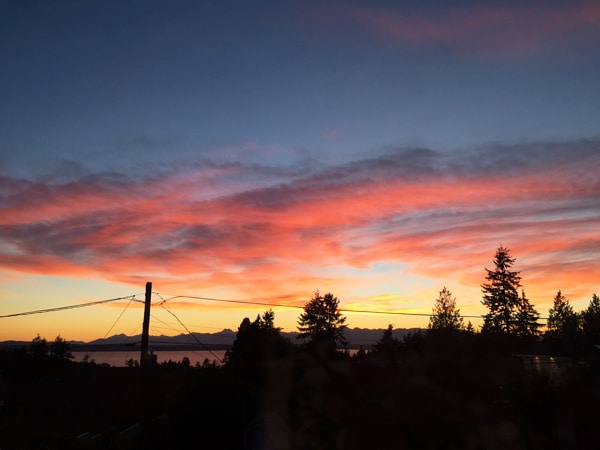 7. Soon you'll be enjoying that sunset while sitting ON the patio, instead of just staring at it longingly through the windows.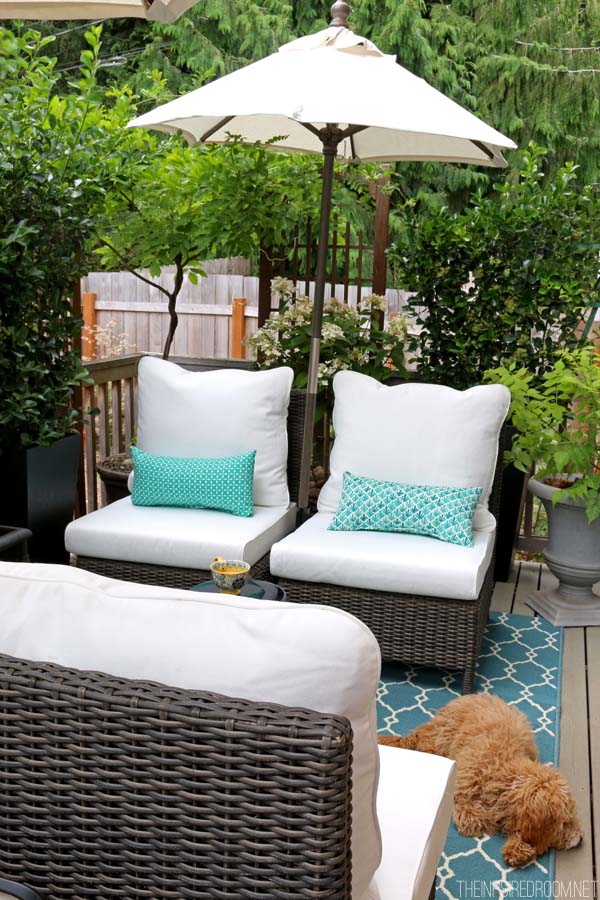 8. Dogs and people will soon once again be relaxing together quietly outside on the porch instead of jumping through holes in fake fencing and running around the neighborhood trying frantically to rally everyone back to safety.
9. You will not always have to live in fear of the sound of your porch roof potentially falling down in a windstorm because you will have actual posts that are bolted to the porch to prevent mishaps like that from happening.
10. Your new neighbors will no longer think you are crazy because at some point they won't be able to actually see into your backyard to confirm it.
So, what are your chaotic home project affirmations? Share them in the comments so we can all have a little comic relief when we need it :). Please, tell me I'm not the only one. Ha.