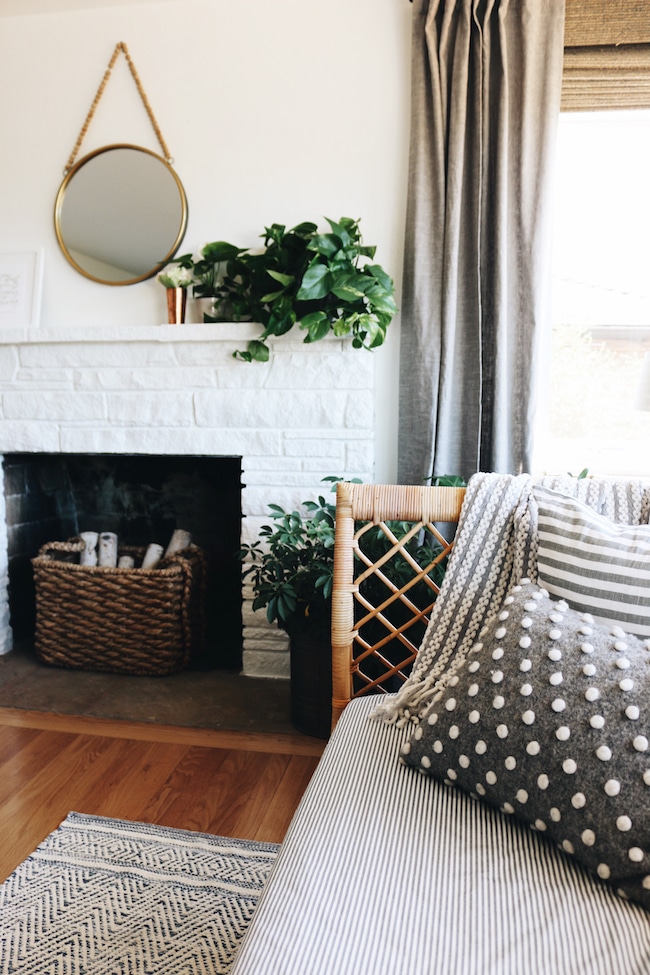 You know that house in blogland or on Instagram (or in your neighborhood) where everything about it seems absolutely perfect? Well, I think "perfect" can be a misunderstood standard. Especially in our own home.
What does perfect mean to you?
Will a house be perfect if you can spend a lot of money on it? Is it perfect if it has every feature you need or the exact layout you want or is the style you've always dreamed about? Is it perfect only if it is in the right location? Or is it perfect if every choice is on trend or makes an Instagram-worthy photo? Is it perfect if everything in it functions the way it should?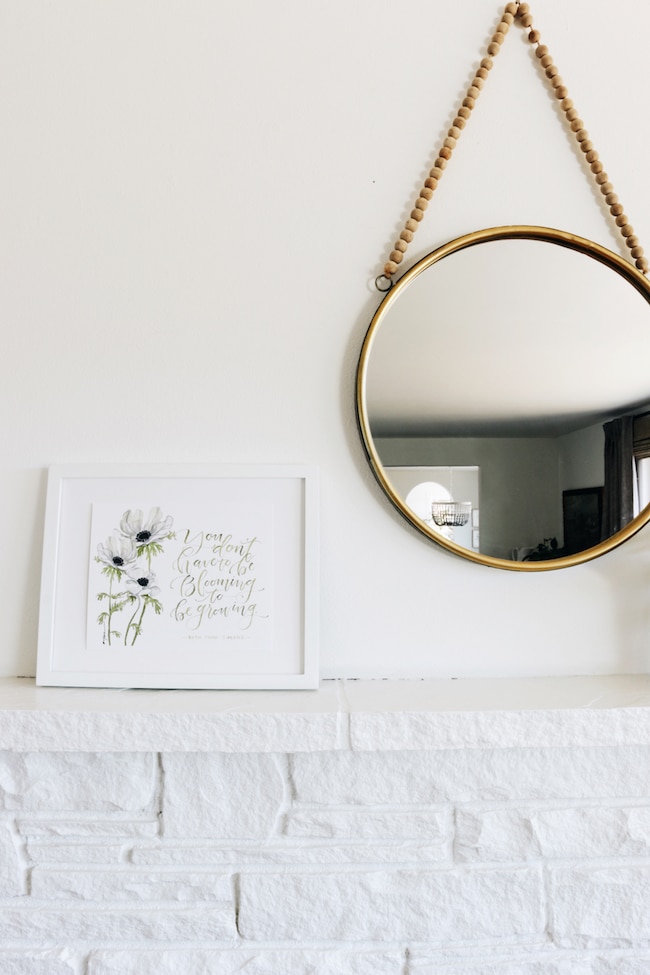 I found this definition of perfect online:
perfect: having all the required or desirable elements, qualities, or characteristics; as good as it is possible to be.
I feel like the part about having all the required or desirable elements leaves the measuring stick of perfection up to our own interpretation. Which, as Martha would say, is actually very good thing. 
If you decide to set very few limitations on what you deem as required, achievable or desirable qualities, a high standard of comparison to someone else can determine whether or not you have "all the required and desirable elements."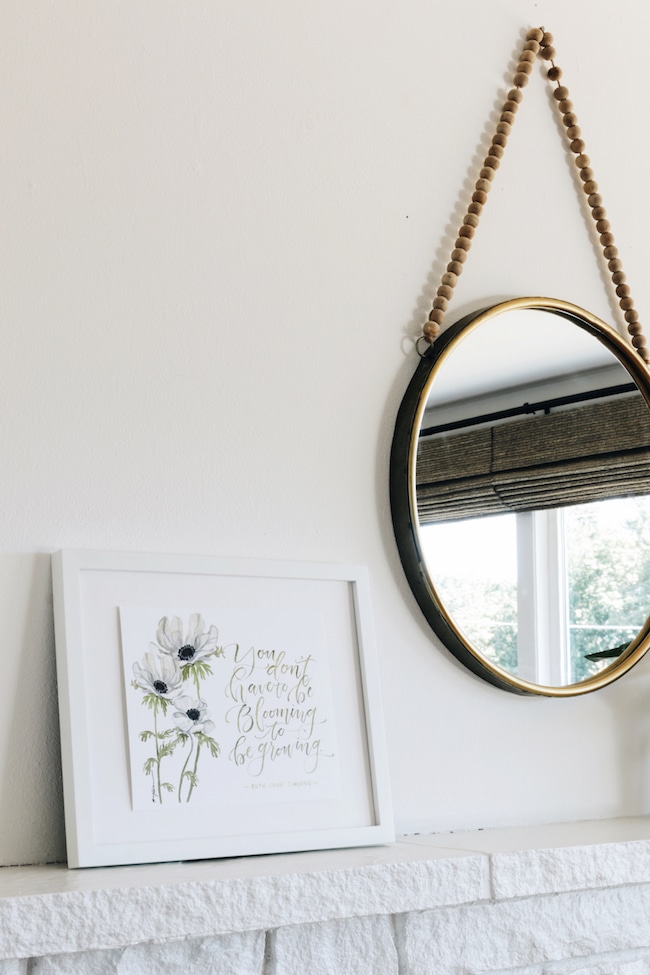 But if your expectation for what is required and desirable is "lower" (perhaps because it takes into account your own priority goals and expectations), what is "perfect" for you right now could take on a different meaning.
You know what I mean? No?
Well, let me try to explain.
Exactly two years ago we bought this house in Seattle. The market was and has been crazy here. So as I mentioned while we were house hunting, we knew we'd have to make some compromises to what house would be "perfect for us." Our desired location lowered our expectations for the house we'd be buying, haha.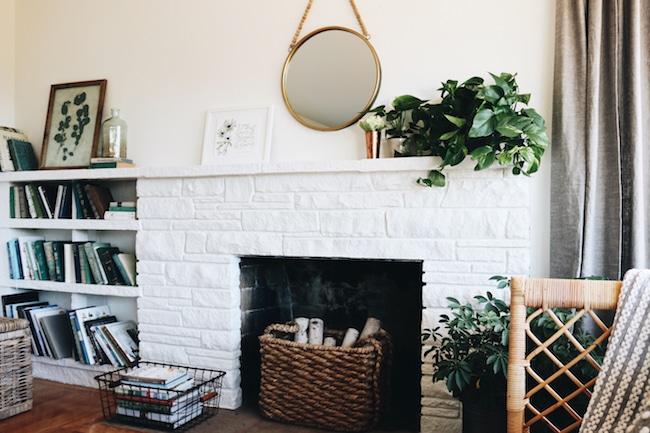 Fortunately, we were able to find a solidly built older home that actually feels nice to be in. That was a win, very few houses we looked at had "that warm homey feeling."  You can't really put a price tag on a home (or a life) that just feels right. That "feeling" ended up being one of our main criterion for choosing a house, even over a particular style or size.
This house didn't have every feature I would have listed for my perfect "dream house," but because it "felt right" we knew in time we could make it our own.
Making it our own doesn't require that we make the design perfect, but rather, it is about creating a home that "feels right" for your family in the season you are in.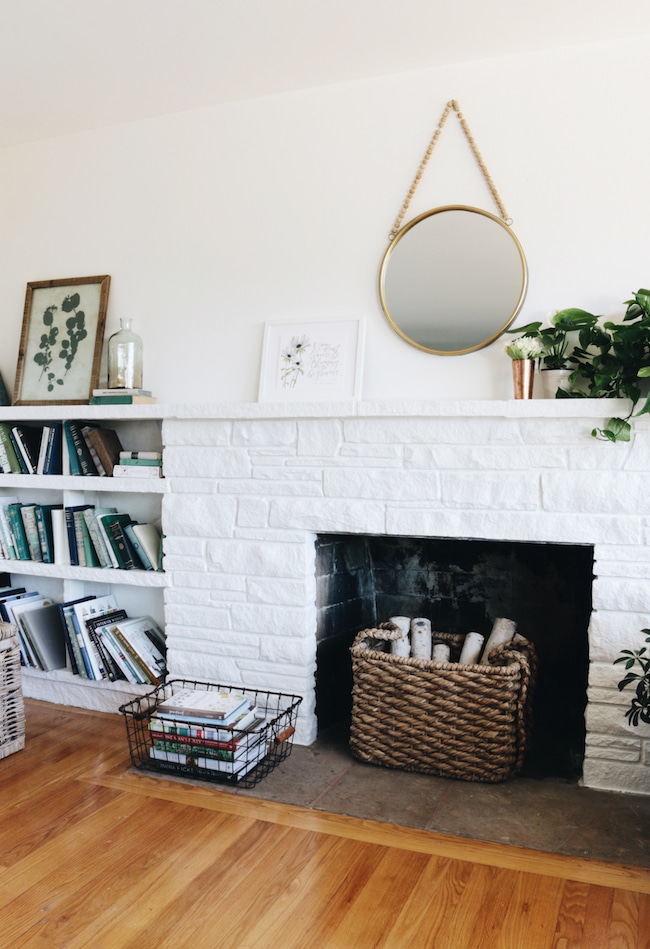 As I mentioned in one of my previous posts about our home, I'm increasingly finding myself drawn to simplicity. Not just in designing my home (although this house definitely seems to feel best when we use a certain amount of restraint), but simplicity in life!
Simple decisions all around feel the best to our family right now.
Rather than using perfection or a comparison to someone else's high standard as a measuring stick, we are trying to use simplicity as one of our main standards for making decisions.
With simplicity as our goal, we can more easily learn to be content with what we can do (or with what are willing to invest in) during this season.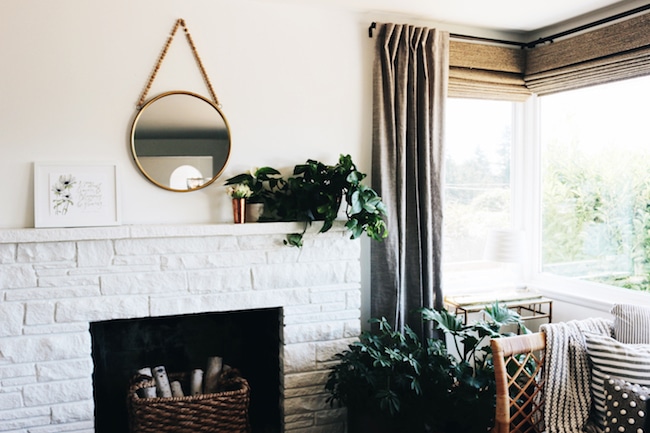 So what does all of this have to do with painting our stone fireplace white?
You might remember that back when we painted our fireplace gray that I had said I wasn't sure I'd want white stone. Painting the stone gray made sense to me, so gray it was! I knew it would serve our space well for the time-being. Paint wasn't the "ultimate" fix I dreamed of, but it was the simplest and best choice for us in that season.
I thought by this point in time I'd be ripping out the stone anyway and putting in my dream fireplace. But even if we had to wait for many years, I told myself that I could always try to paint the fireplace white the next time I wanted a fresh new look.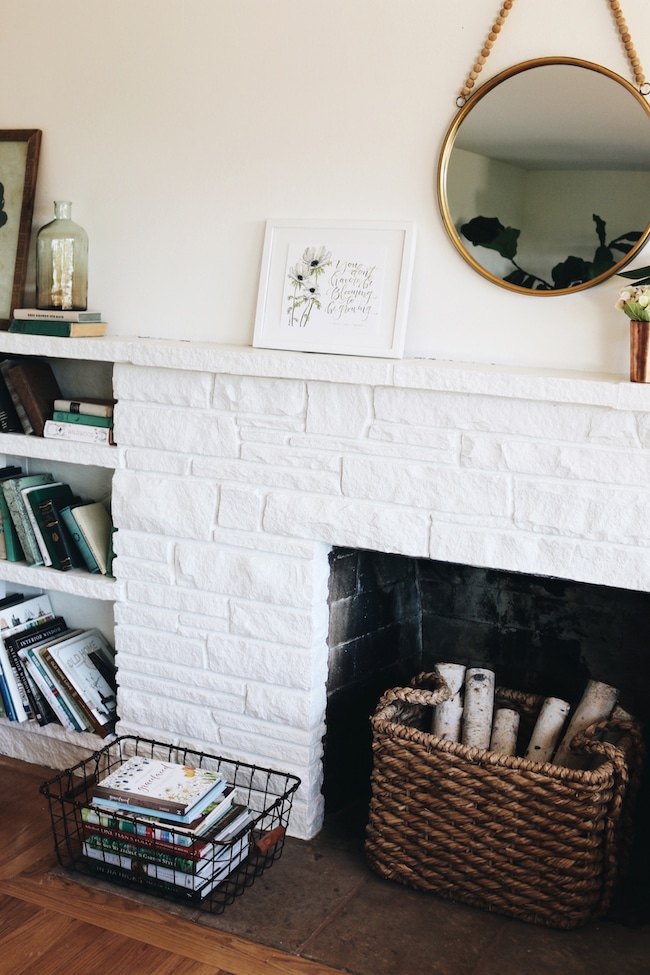 When I got the itch recently to make some updates to our living room, I really thought the time had come to rip out the fireplace and start over. But when I used simplicity as my guide, I realized that once again that the simplest way to make changes was to apply a new paint color to the fireplace.
I reminded myself that if I didn't like it or grew tired of it in time, I could always take a more drastic (and expensive, ha) approach when I was more prepared to tackle a bigger project with a bigger budget.
But that day was not today. Or that week. Or this summer. Or this year.
So, we painted it white!
And you know what? I'm totally OK with it. In fact, I think I actually like it white. I definitely like it better than I thought I would. It feels like a fresh, simple and clean backdrop for the room. So, now I'm extra excited about decorating for fall and Christmas! And all it took was some paint.
I'm even starting to feel OK with leaving the fireplace as it is for awhile, at least for as long as it makes sense. Because in this season in our life, simple actually feels almost perfect. You know what I mean?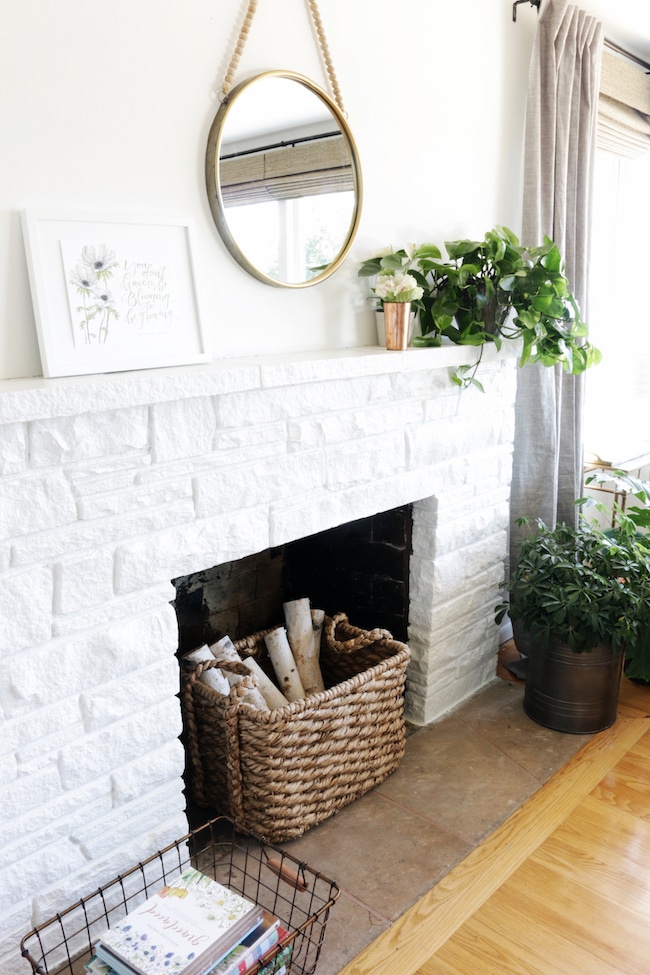 And if you're wondering what this fireplace looked like when we moved in, below is a flash back to the before!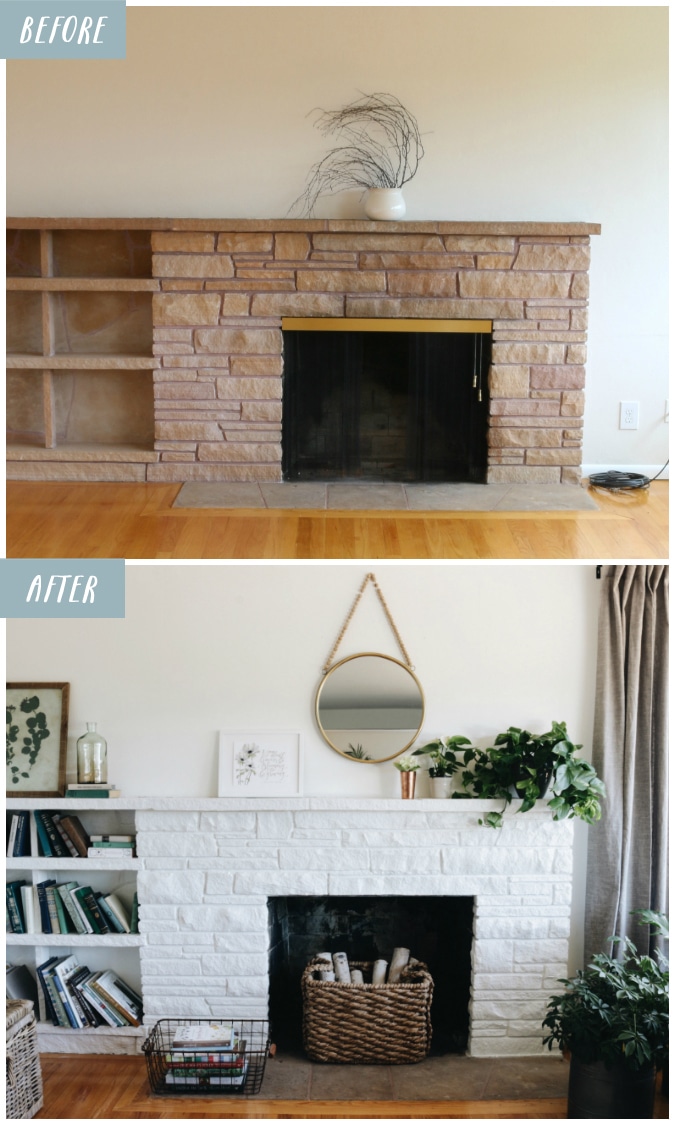 Do you ever find yourself craving a life of greater simplicity? How does that play into the design of your home?

Sources:
Fireplace and wall paint color – Simply White Benjamin Moore
Mirror (mine was purchased locally but I believe this is the same one!)
Watercolor quote artwork on mantel

Get inspired by my bestselling books! Shop with the arrows above and read details about each book here.