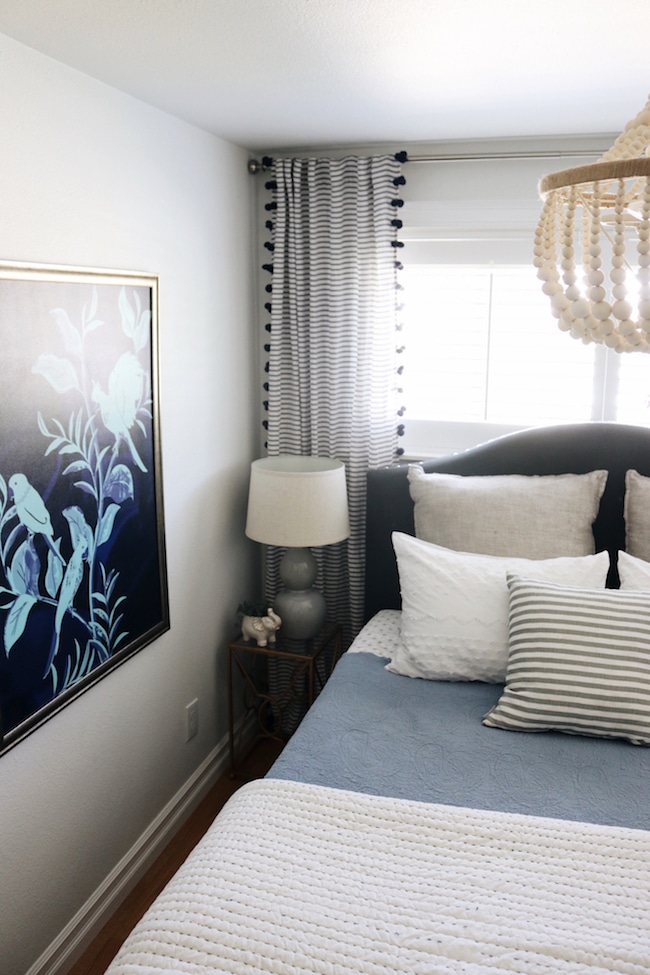 Want to spark joy in your home? Bring more personality to your decorating style with statement decor pieces that don't break the bank.
This post is sponsored by Walmart.com featuring Drew Barrymore's Flower Home Collection.
This is one of my secrets to elevating style on a budget. Less can be more if you focus on decorative elements that are anything but ho-hum and boring!
Often all we need to make a visual impact in a room is one key statement piece! When I'm shopping for my home, I am always so excited to find decorative pieces that are not only affordable, but that are fresh, fun and unique. So much of what I find out there when I'm shopping doesn't spark joy at all for me because it's either too expensive or too ordinary.
Recently I was THRILLED to discover a fantastic art piece while shopping at Walmart (yes!). Who would have thought? This art is was exactly what I have been looking for! It's a part of the new Flower Home Collection by Drew Barrymore.
I was delighted to find this new collection as it has so many fun, whimsical and affordable items I loved. I think Drew and I might be kindreds when it comes to a desire to create a space that has a unique personality.
I hung my new art in my small guest room. This room is more often used as my own personal getaway, so the tropical style of this piece was PERFECT!
As an entrepreneur and author, this room is where I go when I need to escape. It's where I write books or get a little R & R every day, without actually leaving my home. Rather than feeling like my home is a place I need to escape from, I love to bring a touch of a tropical island or coastal "getaway" style to my home.
This room sparks so much joy for me, as does my new artwork.
Not only do I love the whimsical personality of this piece in my guest room, but I love that it's large enough in scale that it makes a statement.
Whether you have a big room or a small room, focusing on fewer but larger scale items or pieces with bolder personality can turn less into more and boring into dramatic.
Here is a selection of other items from the Flower Home Collection that sparked SO MUCH joy for me while shopping at Walmart! (Find direct links to shop each item below!). Cute, right? I want them ALL.
1.Night Birds Champagne Framed Art (two color options)
3. Velvet Throw Pillow (several pretty color options!)
4. Chevron Pom Decorative Throw
5. Vintage Palm Decorative Vase
8. Antique Brass Arch Floor Lamp with Rattan Shade
9. Tufted Chaise Lounge (multiple colors)
10. Herb Wood Frame (set of 4)
11. Hand Woven Macrame 3 Piece Basket Set
12. Round Blue Stripe Jute Area Rug



Walmart.com makes shopping for your home so easy! You'll find a fantastic selection of quality home decor items, many of them come with free 2-day shipping on orders over $35—and there are no membership fees required. If live nearby, you can also shop online and pick up your items in store.
+ + + + + + + + + +
Thank you all SO MUCH for your insights, kindness and creative budget-friendly ideas for what I could do with my fireplace (should I ever decide to make more changes!). And thank you for all the support for keeping it as it is, too!
It can be rather risky asking the internet for opinions on something as personal as decorating your home, but this lil' community feels like a neighborhood of besties. You get me and you've always been so gracious in your comments! Thank you for that. I'll put together a follow up post soon!