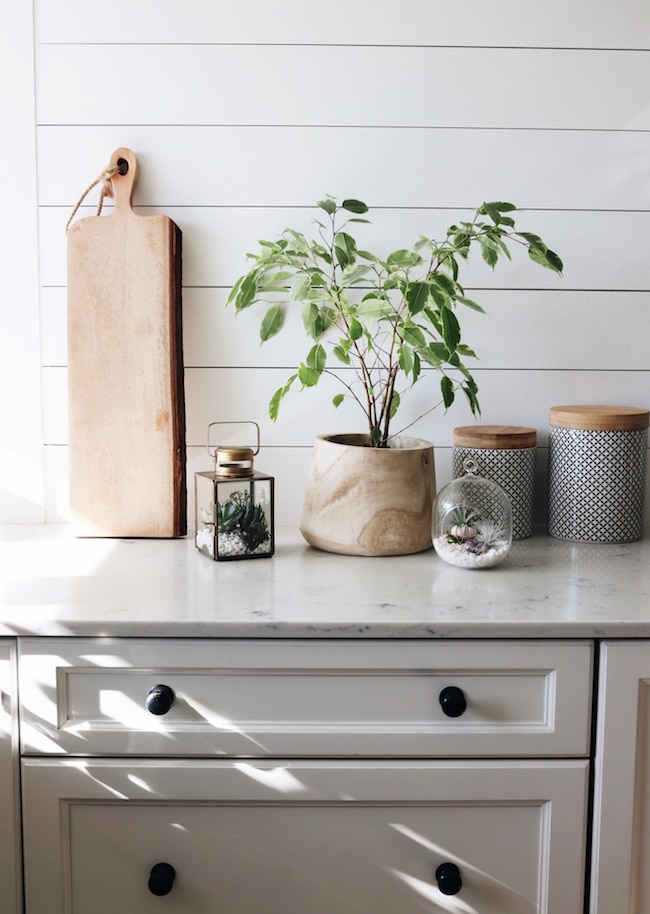 Tending to a garden is a calming, therapeutic experience. I've often said that I almost like gardening more than I like decorating! Today I'll show you how to make an easy succulent terrarium diffuser garden.
Planting a garden for health, stress-relief and self-care is one of the practical suggestions I shared in my new book, Dwelling. Creating gardens has been so good for my own well-being over the years, whether it was a miniature version or a full-sized one!
My girls and I got inspired this weekend to make little terrarium gardens. Not only is a miniature garden a therapeutic project anyone can do alone, it can be a really fun party or family activity.
You might remember that I've made other terrariums or miniature gardens in years past. They are just so simple to make, especially if you let go of perfection and just enjoy getting creative.
Here is how to make a terrarium diffuser garden!
Gather your supplies.

We stopped into our local garden center over the weekend and picked up some sweet succulents and air plants. We already had a couple of little containers at home–you can use just about any vessel (you might even remember the times when I made a garden in a teacup or coffee mug!).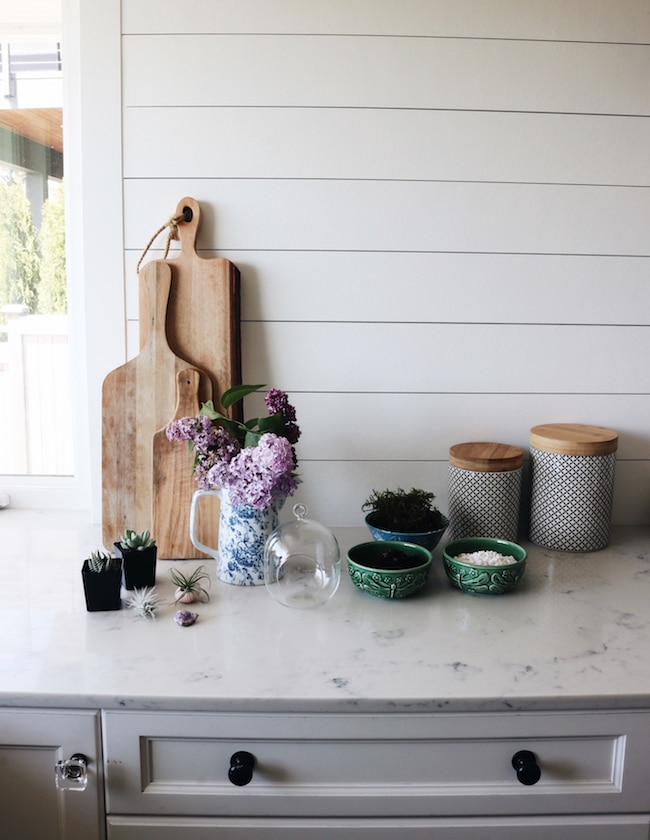 For this project we used one small glass terrarium-style container for our air plants and then a small brass lantern for our terrarium diffuser garden. (This glass one is similar, or you'll find other similar sources at the end of this post!) Each container has a little potted soil mix, some rocks, moss and plants.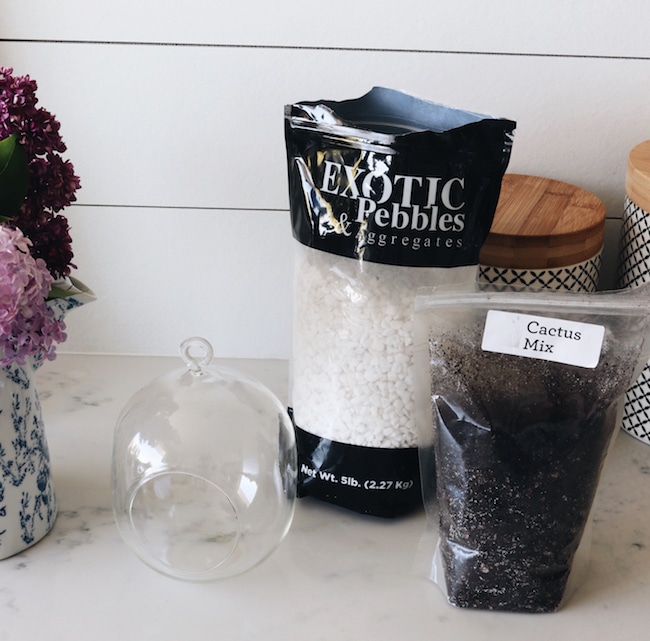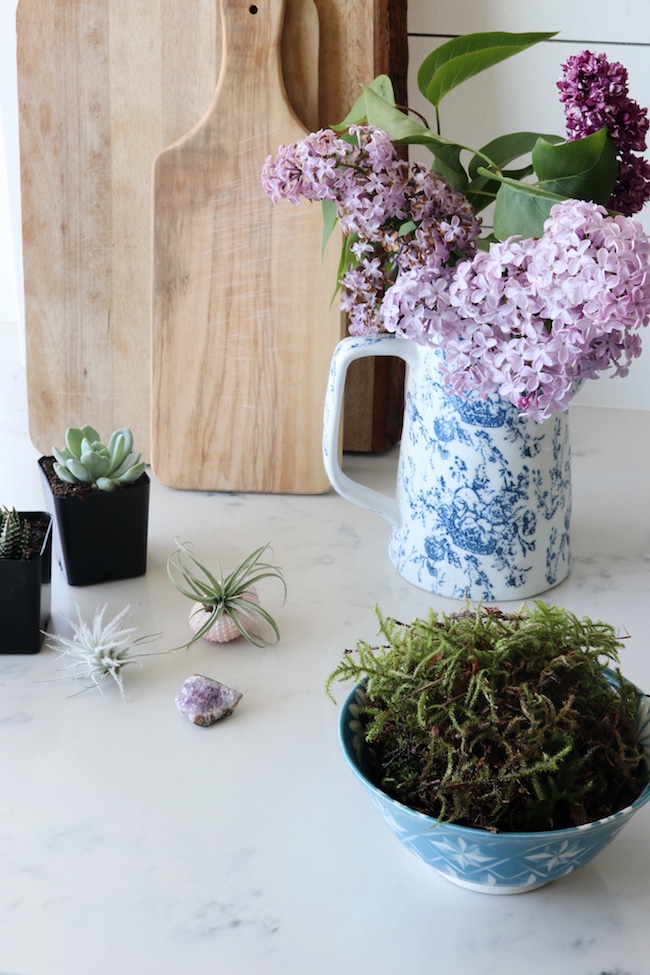 2. It's time to plant!
Put some little rocks in the bottom of your vessel for drainage and then cover them with potting mix. To get the plants into a small vessel, you can just remove some of the dirt around the roots so it will fit in better. Pat down the soil around the plants once they are in the vessel, and add more soil as needed. Cover the soil with small rocks and add some moss. You can also add a decorative stone, if desired!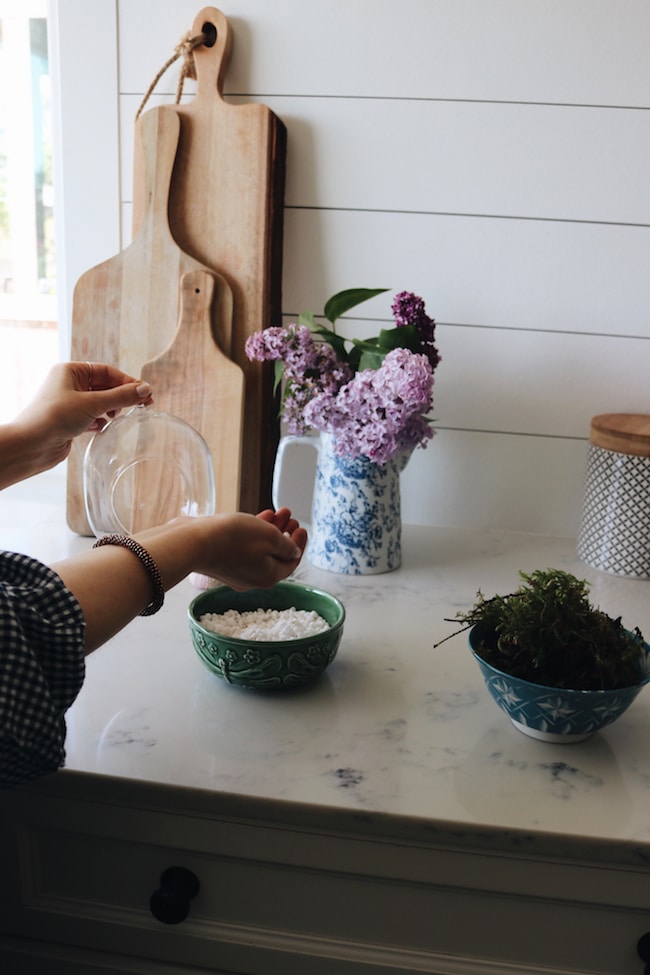 I don't use super precise instructions on how to plant or care for succulents, but usually they are pretty hardy! The key to keeping them alive seems to be to not overwater them. Even if the plants don't make it very long, I still had fun making it!
3. Now add essential oils (optional).
It's easy to turn your terrarium garden into a natural oil diffuser. Just add drops of essential oils to some moss! How neat is that? Now you can set your terrarium in your bathroom, by your bed, or on your desk so you can enjoy it.
As you inhale the scent of the oils, you'll receive the health and mood-boosting benefits of your plant AND the essential oils!
I used about 5 drops of Peace & Calming oil in my terrarium and it smells amazing! Peace & Calming (and 11 other great oils plus an ultrasonic diffuser ) come in the essential oil starter kit I recommend. You can get the kit and oils with my link on this page.
Any of the oils from the kit would be wonderful in your succulent diffuser, too!
Peace & Calming
Lavender
Stress Away
Citrus Fresh
Frankincense
Peppermint
Lemon
Thieves
Raven
Valor
I also love to diffuse Peace & Calming in my ultrasonic diffuser (which also comes in the essential oils kit) because it is the best way to get the health and emotional benefits of essential oils into your home. You add water and the diffuser breaks the oils into millions of particles and disperses them into the air!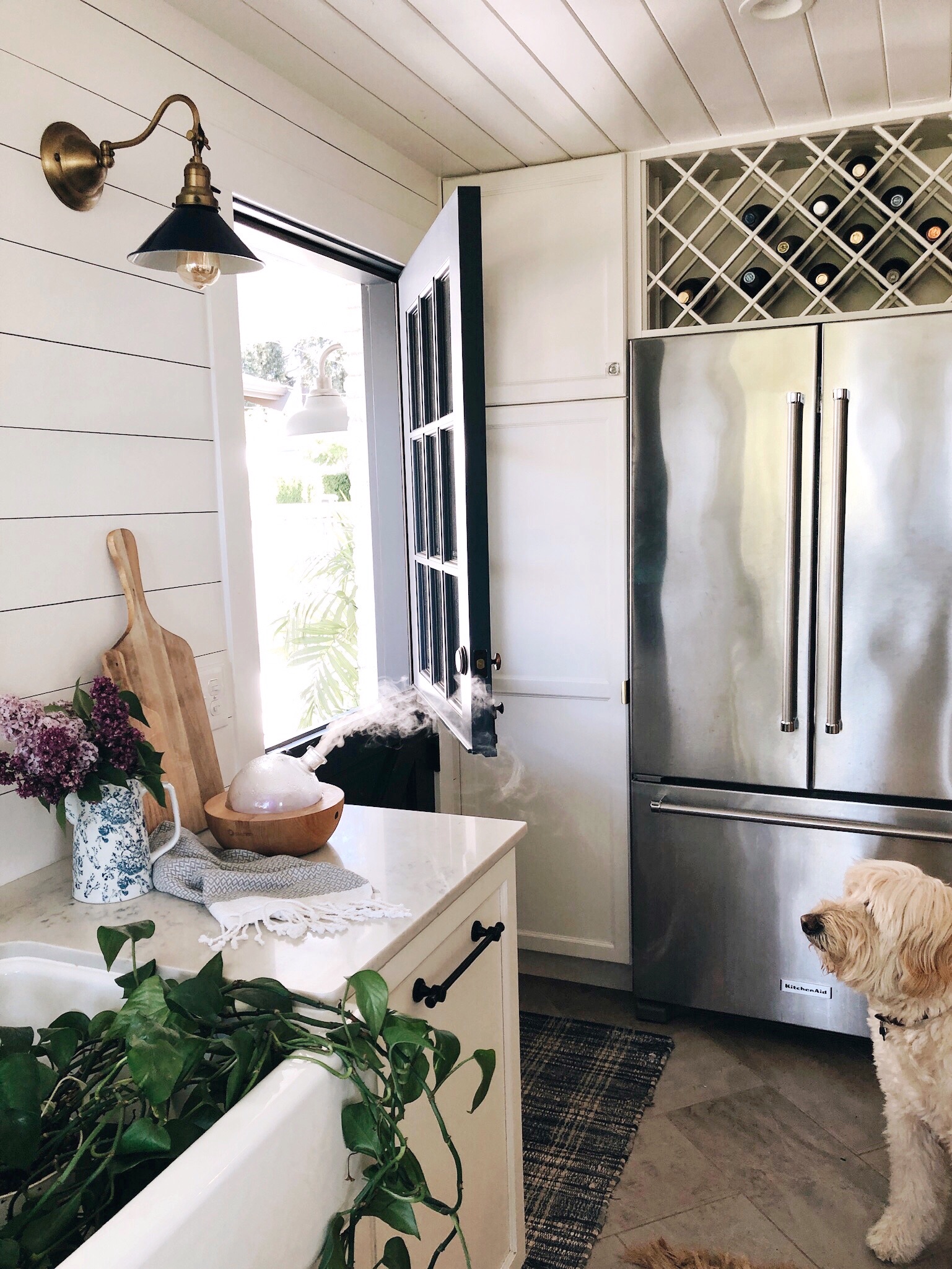 Peace & Calming really helps Jack (our Goldendoodle) when he's feeling anxious. Diffusing is a calming evening ritual for him (and me!).
It's so important to use non-toxic scents in your home!
Grab the essential oil and diffuser kit I recommend here!


---