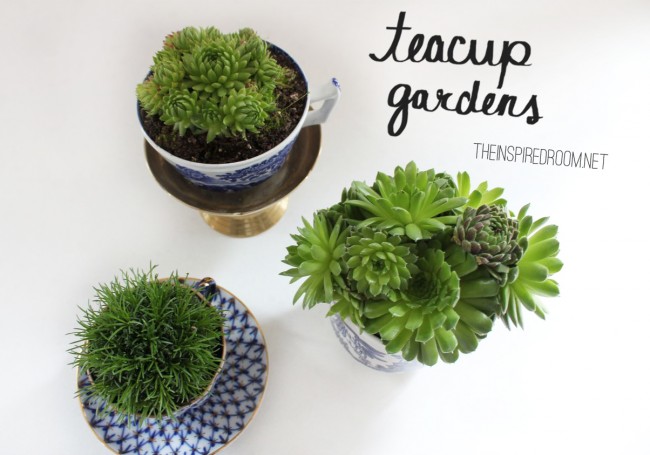 When I lived in one of my smallest houses, a sweet little English cottage in Portland, I created a tiny little garden in the back yard where there was previously just an ordinary plot of dirt and scraggly grass.
I didn't plant a vegetable garden, but more of an English style plant garden with lots of pretty little ground covers, boxwoods, rocks, a little bridge and stone pathways. I adored that yard.
I miss it SO MUCH. But while I haven't yet done any landscaping here at my house house, I have been enjoying creating small little container and even vertical gardens!
You might remember my vertical pallet flower garden, my fairy garden and my cute 5 minute gardens from last year!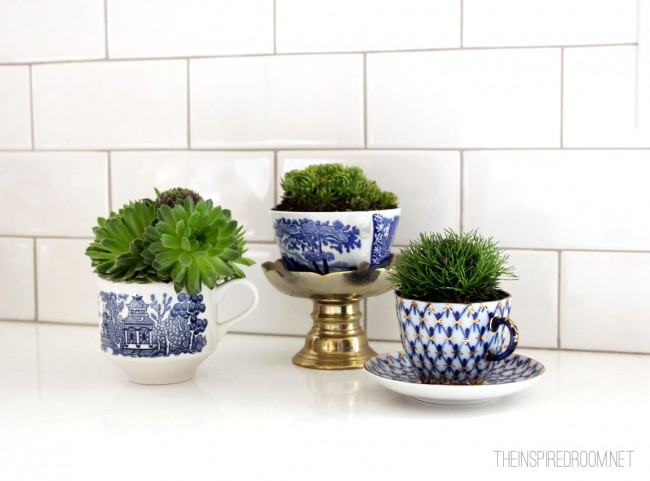 I'm not a skilled gardener by any stretch of the imagination, I'm quite certain more plants have died in my care than lived to tell the tale, but I do try. I am obsessed with adorable little plants and really do love to take care of them. As long as they live, that is.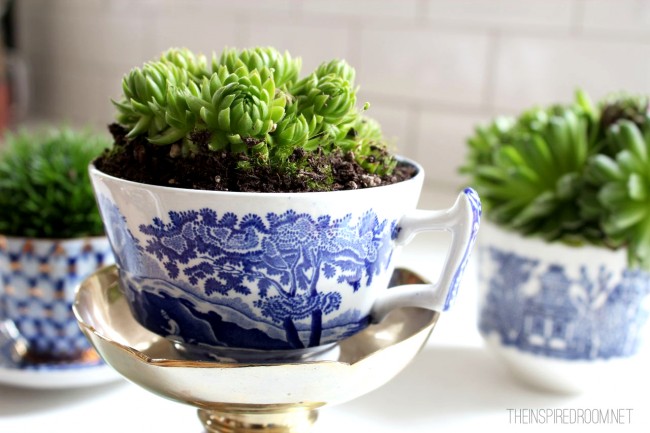 I do love little succulents, moss and small creeping type plants. Fortunately, those little plants are PERFECT for container gardening or small gardens inside and out! They are easy to care for, simple to plant and obviously the most precious little plants ever. At least I think so!
I was setting up our table for a Spring Brunch the other day and decided I wanted to use my blue and white teacups as charming miniature container gardens. (Teacups and spring just go together, don't they? Or is that just me?)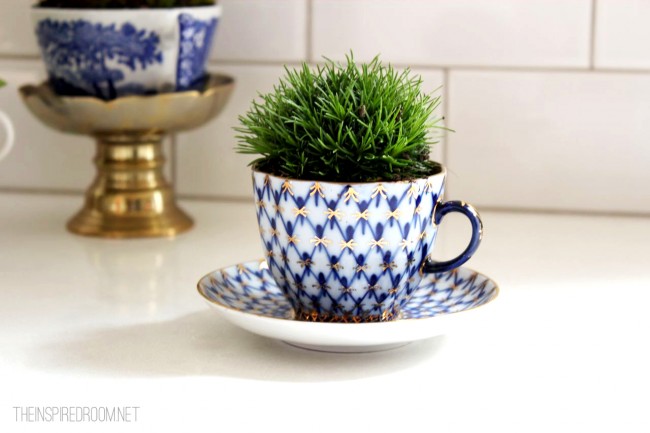 So, off we went to our local gardening center in search of some of the cutest little plants to fill the teacups. We found the perfect small container plants in the greenhouse.
Literally 5 minutes after we returned home, we had our miniature teacup gardens planted and ready to decorate the spring brunch table!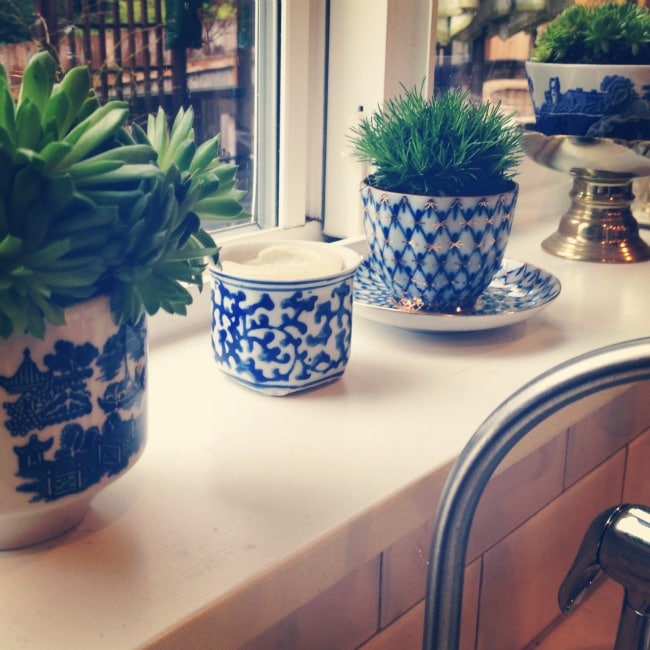 They make an adorable window sill garden too! And what a cute Mother's Day gifts these would be!
Gardening doesn't get any easier than this! Watering is easy. These plants do not require much water so no need to worry about drainage. Just pick them up out of the cup to mist or water as needed and then put back in the cup!
Aren't they sweet?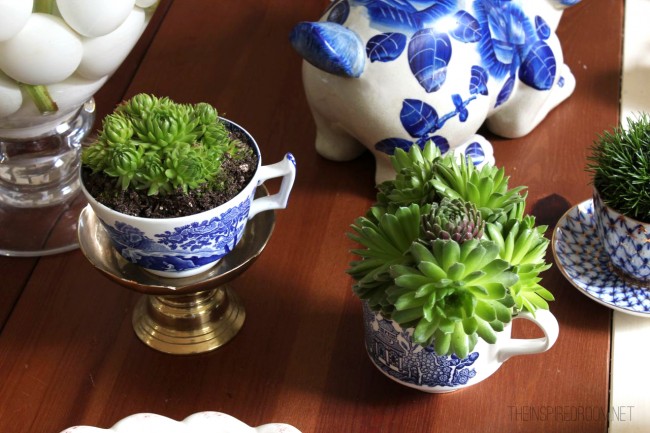 I'll show you more of the spring brunch party pictures on Wednesday! We had so much fun!
Similar teacups can be found online here or at many antique stores or flea markets (affiliate link used).
Psssst…Did you see my kitchen remodel?
Do you love miniature container gardens as much as I do?