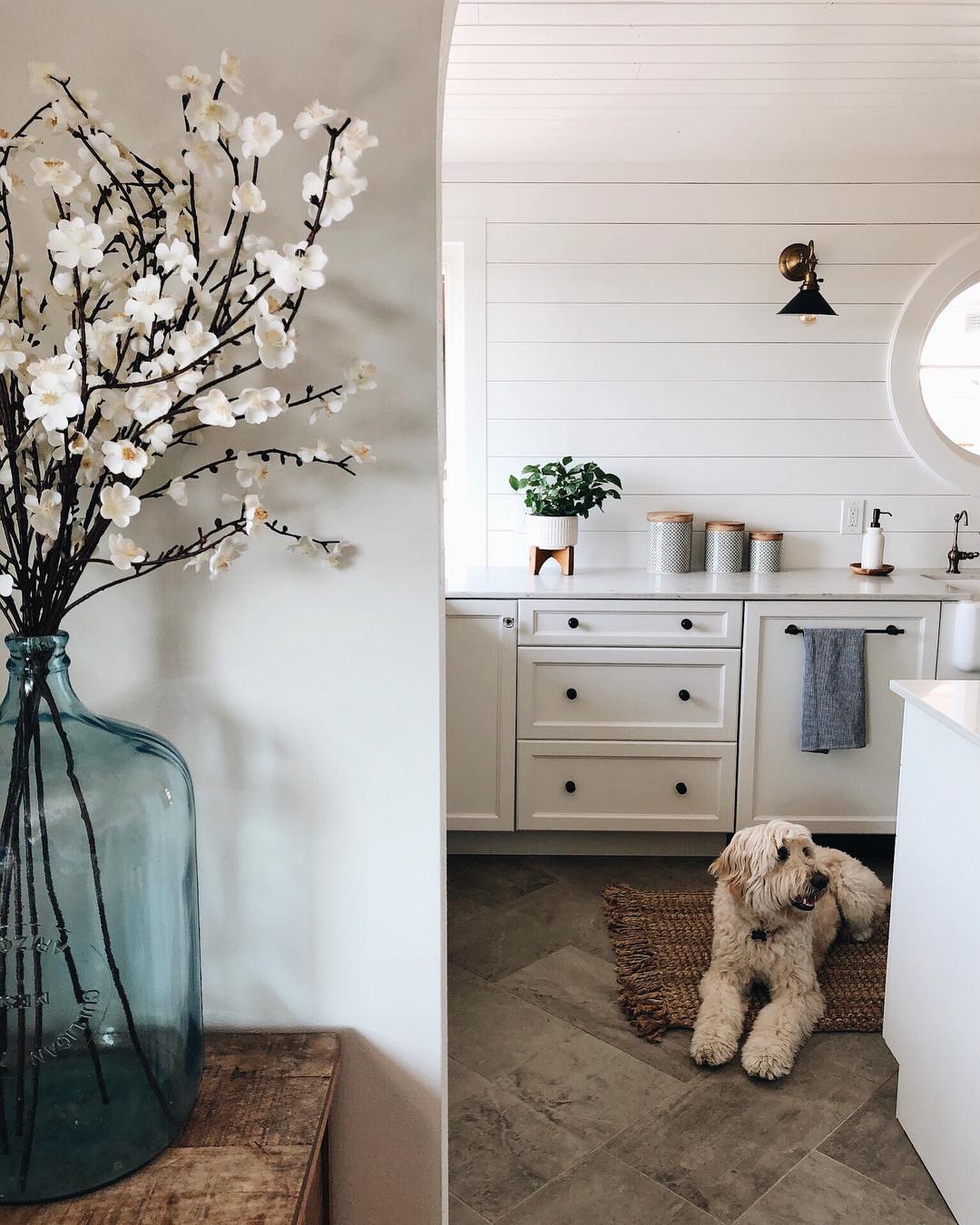 Back when we were planning our kitchen remodel, we wanted to pack as much character as we could into our little space.
We weren't opening up walls or relocating them or adding on, so any space or character we added had to be within the existing structure.
One of the decisions we made was to soften the shape of two small doorways that led into our kitchen. Changing them from regular squared openings to arched openings brought more cottage character into our home.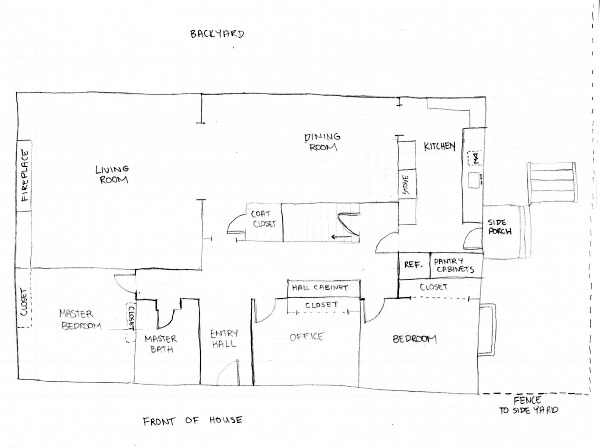 Our little galley kitchen originally had THREE doorways. Not ideal in such a small space, but they all made sense and were helpful so they all stayed. (You can see our original floor plan above if it helps to make sense of the space!).
If we were going to have that many doorways in one little kitchen, we thought they should at least be a deliberate design feature.
The two interior openings weren't bad as they were, they were just … well, their impact wasn't anything to write home about. We couldn't make the openings larger, so our options for redesign were limited!
Because our house overlooks the sea (Puget Sound), we decided a couple of simple arched doorways would suit the coastal cottage feel.
The arches would then be repeated in several design elements around the home (our round kitchen window, the two arched openings, the molding on our interior doors throughout the house, as well as on outdoor gates).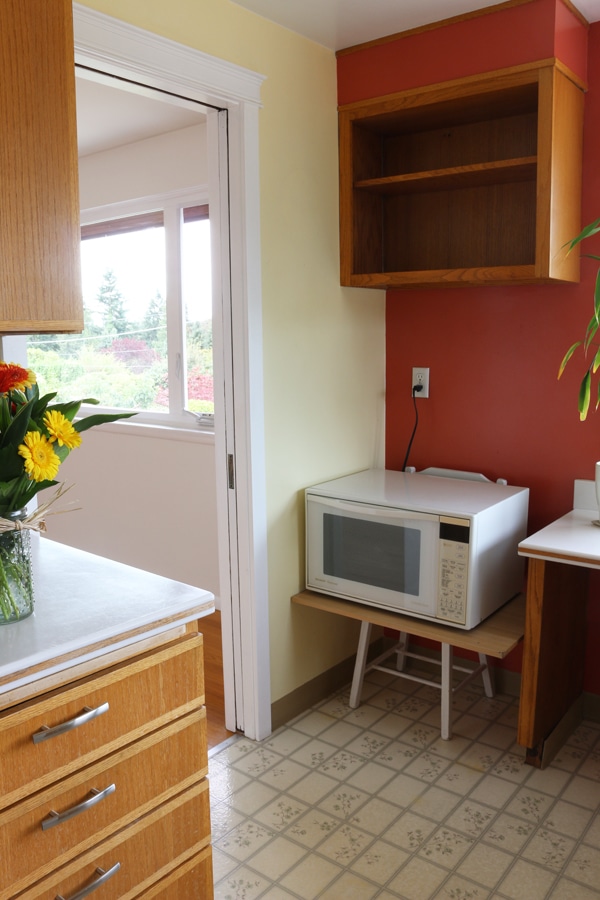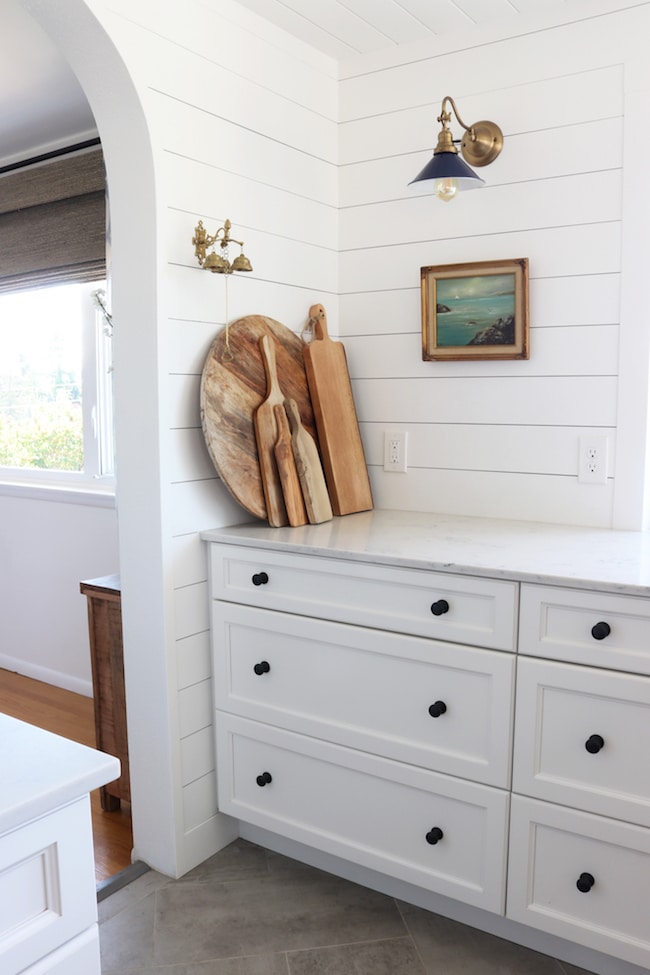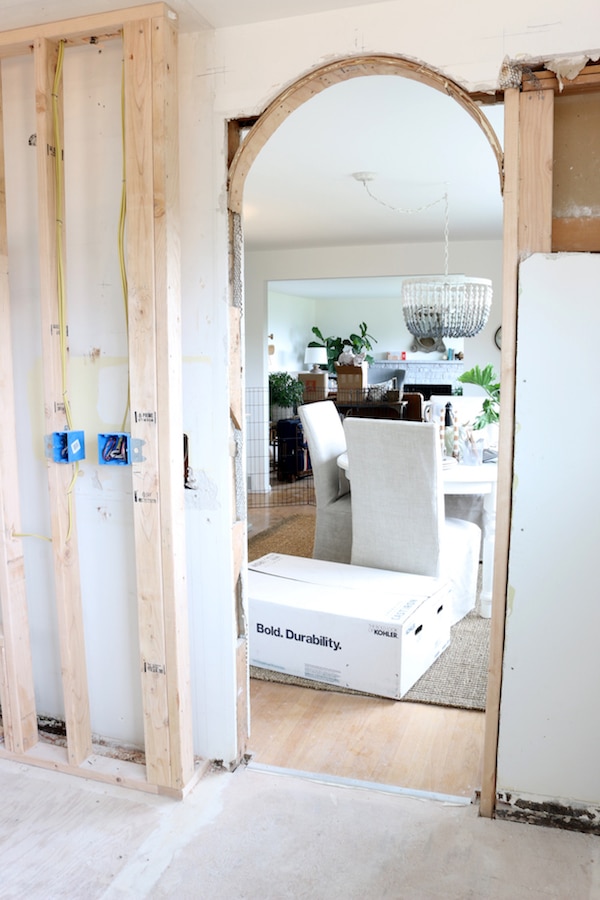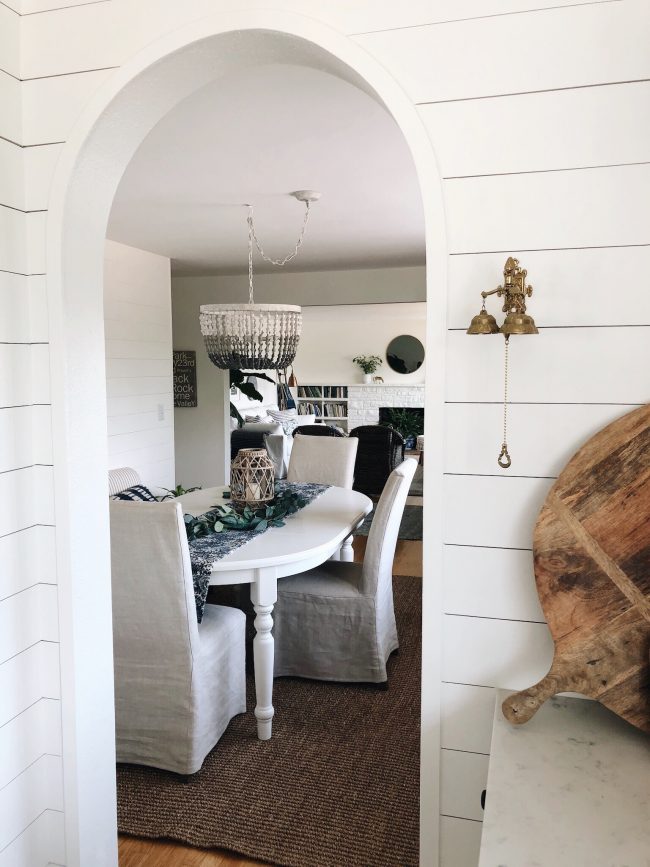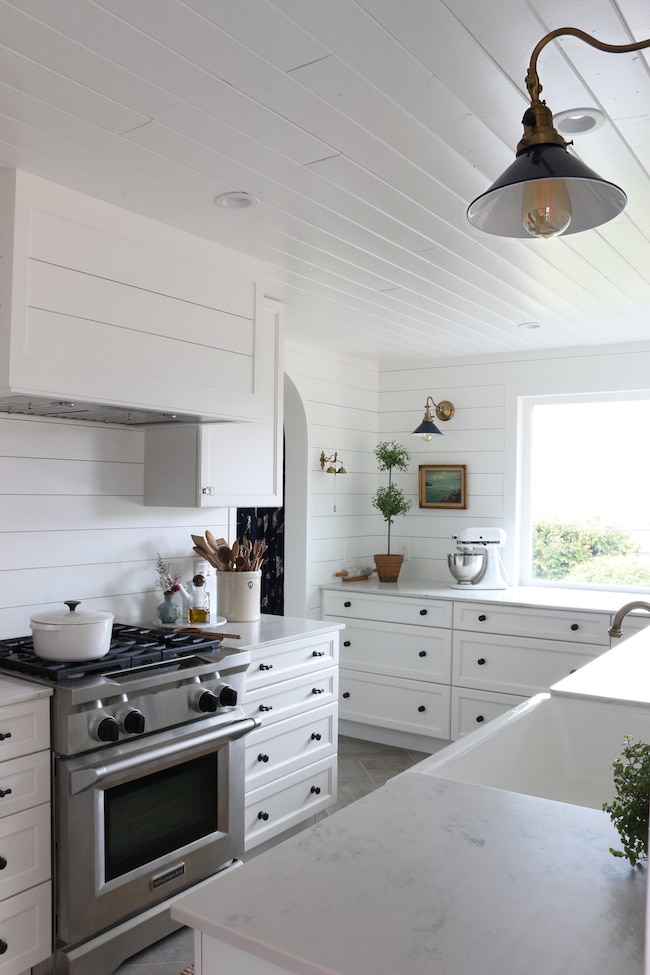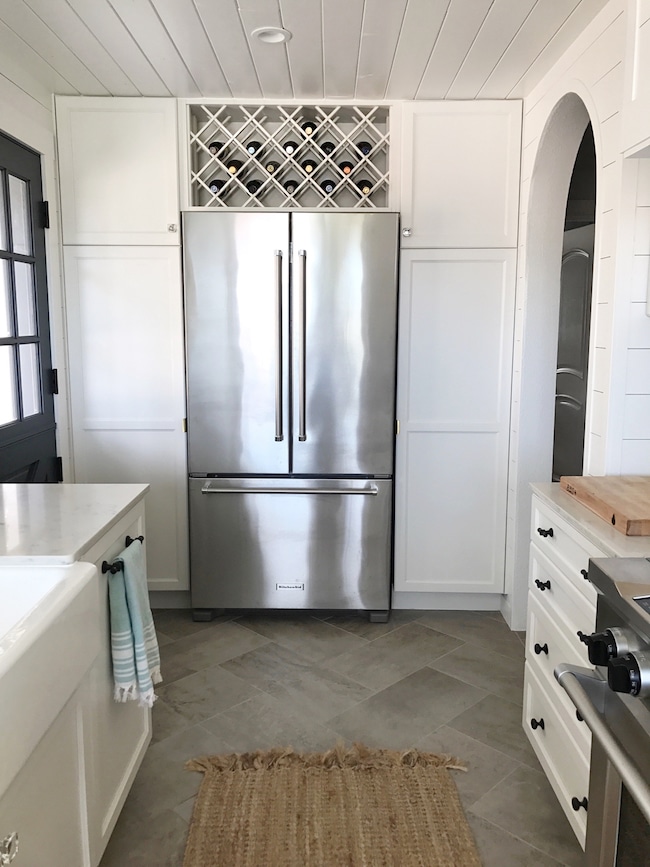 The exterior door (on the left in the above photo of our kitchen) went from looking like what I thought of as a jail cell door, to one that has a much more friendly personality…a.k.a. our Dutch door.
Below is the new arched doorway between the kitchen and the hall! As you can see, the previous opening had a door on it which made the small hall extra crowded and awkward. Removing the unnecessary door made a huge difference in how the space feels. The gentle arched top gives the opening more shape and character!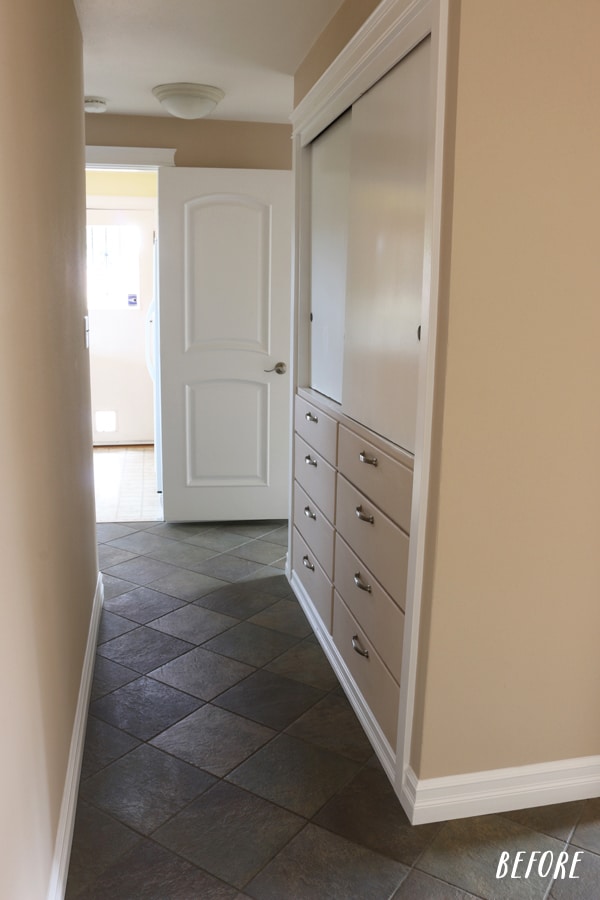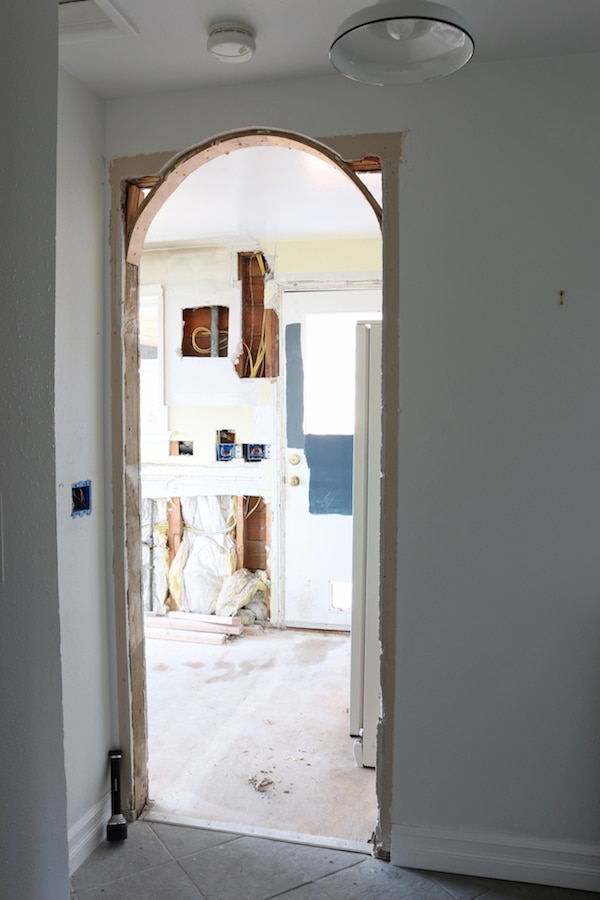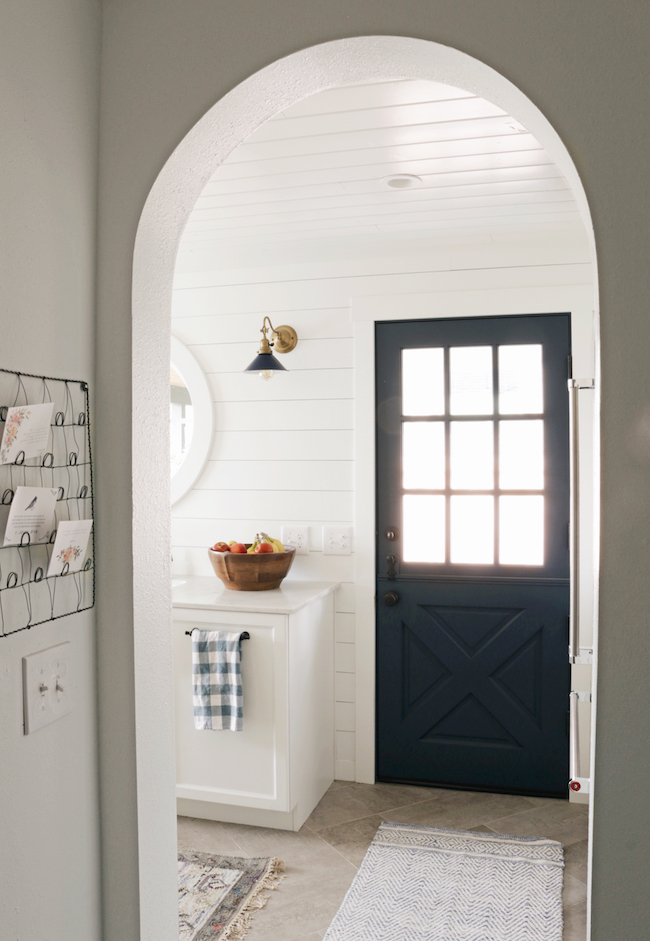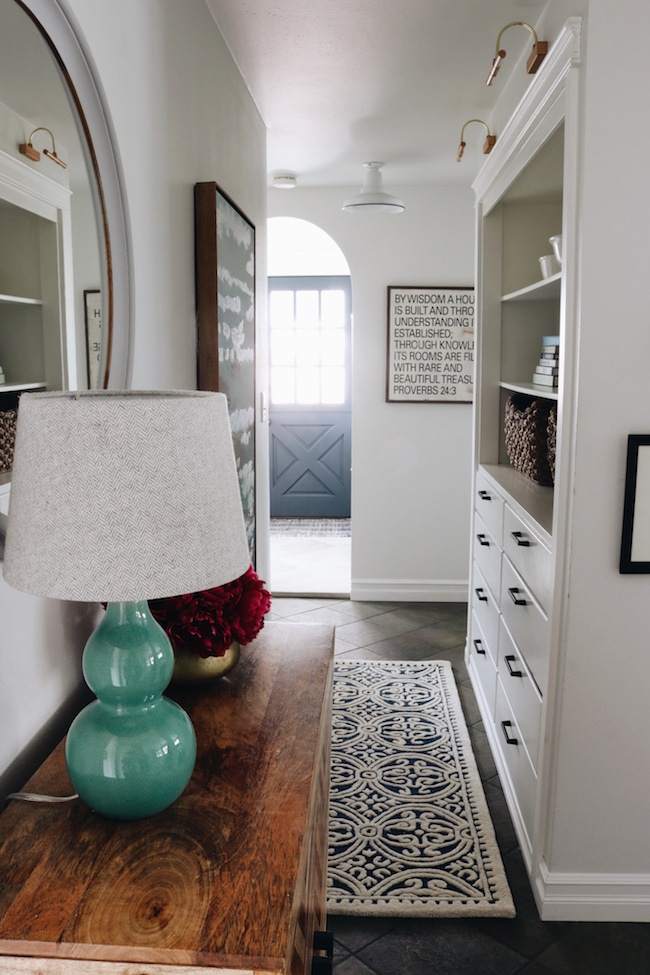 The arches transformed the look of the kitchen, dining room and hallway, so we got a big bang for the buck! Now these spaces all feel more interesting, inviting and special. The arches also brought a sense of height to the rooms, which feels nice with our cozier ceiling height.
Now, I know some people want to REMOVE their arches to have squared off doorways, and that's cool, too.
But if you are an arched door lover like I am and wish you had them in your home, I thought I'd let you know it is possible to make the change!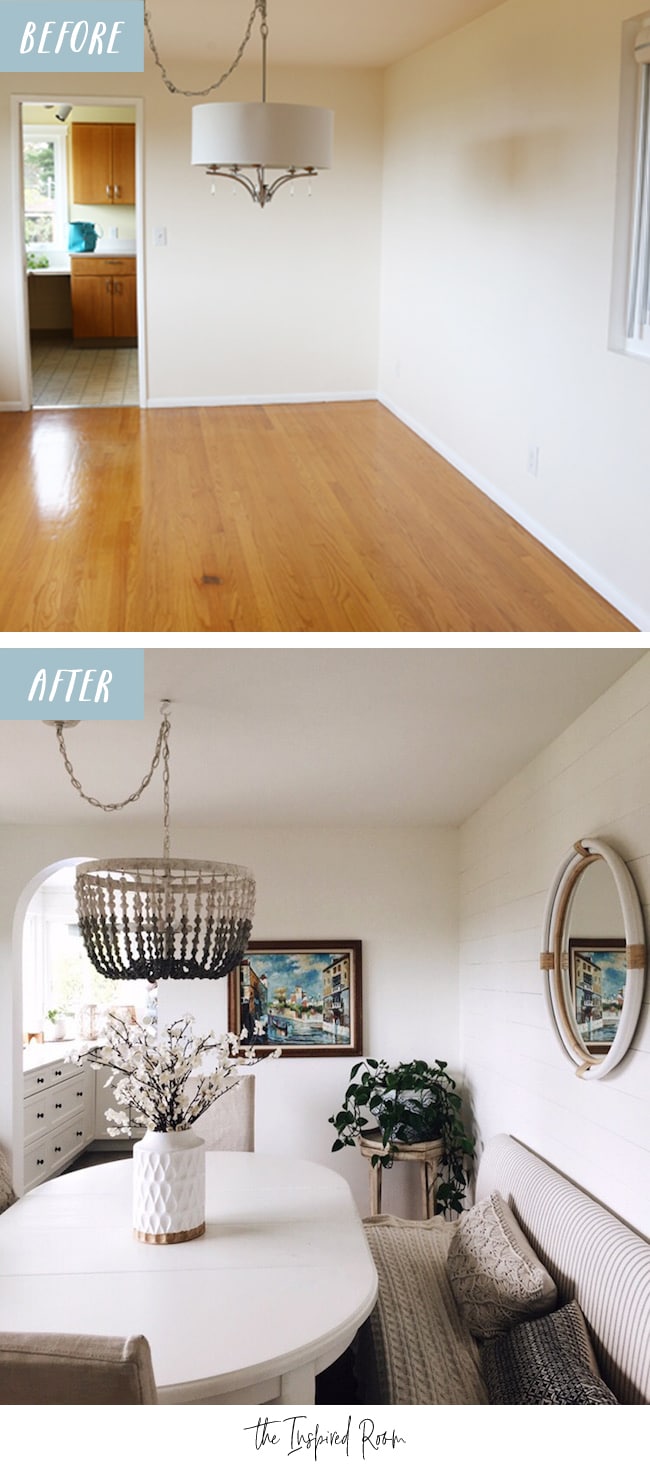 See the full hallway makeover details and sources HERE.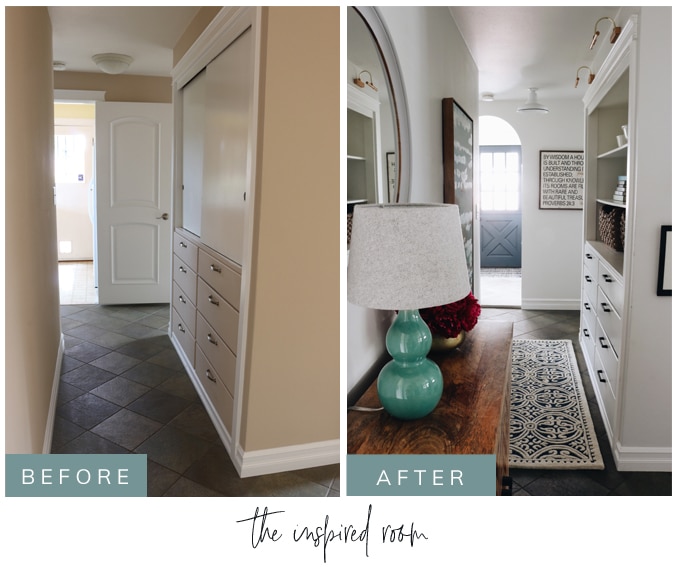 Related posts on The Inspired Room:

Click here for my original inspiration post for arched openings!
My Kitchen Tour (the reveal after the makeover)
Details on the kitchen shiplap walls (what we used and FAQ)
My Kitchen Countertops (what we used and FAQ)
How We Chose Our Kitchen Appliances
Herringbone kitchen floor tile details
6 Tips for a Kitchen You Can Love for a Lifetime