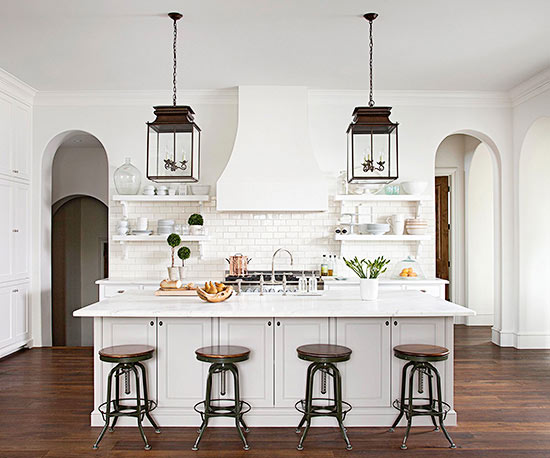 arched door opening inspiration via BHG
As many of you know, last year we moved into a small 1950s house in Seattle. We spent the last twelve months planning the remodel of our galley kitchen. After a few twists and turns and big ideas and little ideas, we landed on a plan that I'm very excited about. Last week the work finally began!
We aren't tearing down walls or moving the kitchen to another part of the house or combining the space with other rooms. We decided that what felt right for this house, for our family and for our budget was to simply work within and enhance the existing size and space.
The interior of the room has been gutted to make way for new cabinets, flooring, counters and appliances, while the basic layout of the kitchen from the placement of the windows to the location of the appliances, doorways and walls will remain the same.
UPDATE 2019: Come see the transformation of our home with two new archways in the kitchen!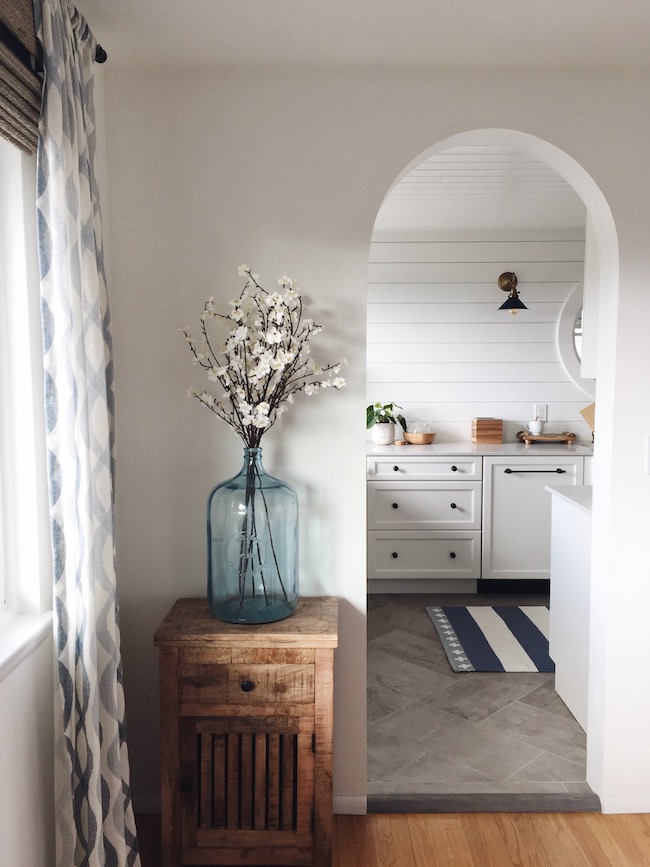 Arch Details / Kitchen Details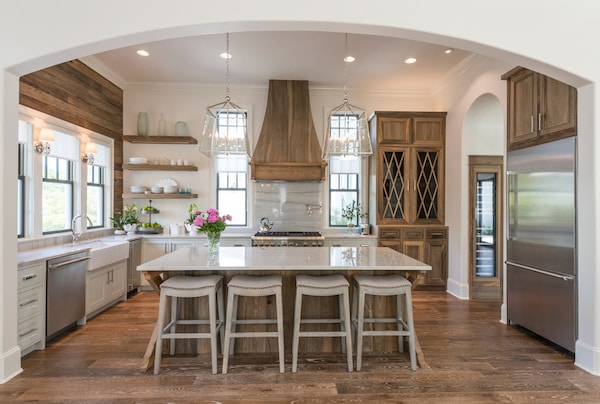 inspiration via Old Seagrove Homes
I am glad we lived with our kitchen for a year before the remodel because by taking the time to learn how the existing kitchen functioned, we had time to think about how we could improve the room while getting the most bang for our limited bucks.
I've always been a big fan of small houses, and particularly love the idea of working within existing spaces to make them as charming and inviting as they can be. We've had fun designing our kitchen and can't wait to share it as it all unfolds and comes together. It's still a real mess! It will be a few more weeks before we start to see the prettier parts going in.
This week the contractor removed the two existing interior doorways to our kitchen and began framing in what will be new arched openings to the space. The actual width of our doorways won't change much due to space limitations, but we are still excited about the additional interest the rounded tops will add to the space.
Interestingly our interior wood doors have an arched moulding design, so the new arched openings will repeat an existing feature in the home.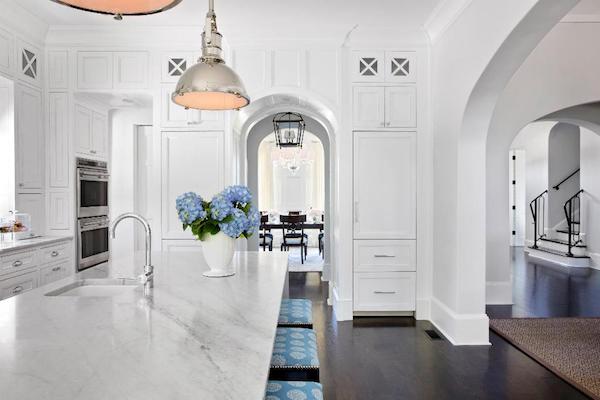 TRI Traci Rhoads Interiors
Doors can feel like a blockage between two rooms, but openings offer a graceful and intriguing invitation to flow freely between the spaces.
Today I'm sharing some inspiration photos for kitchens with arched openings.
While many of the inspiration photos in this post feature grand archways in dreamy kitchens, we are still inspired by these images to envision the character even more humble arched openings will bring to our small house.
Happy Friday, y'all!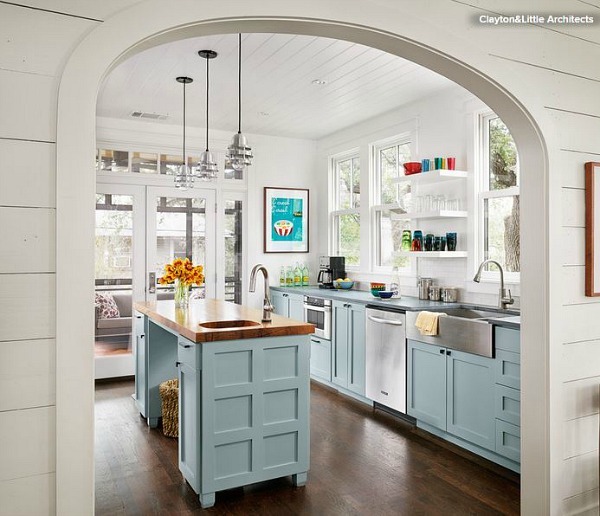 Clayton & Little Architects via Hooked on Houses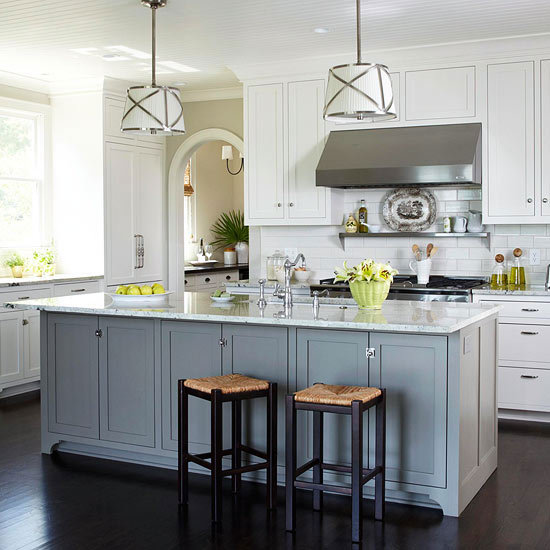 BHG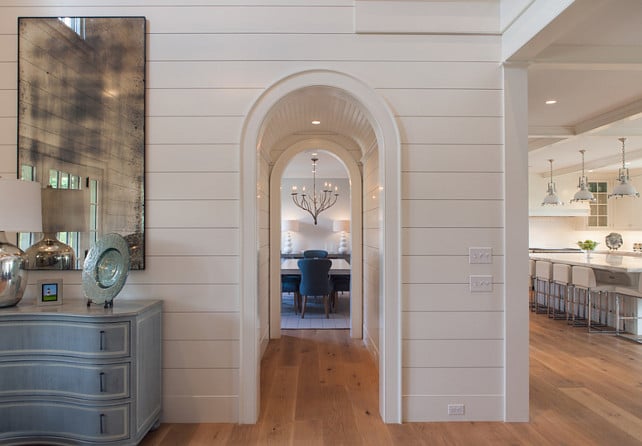 Jonathan Raith Inc.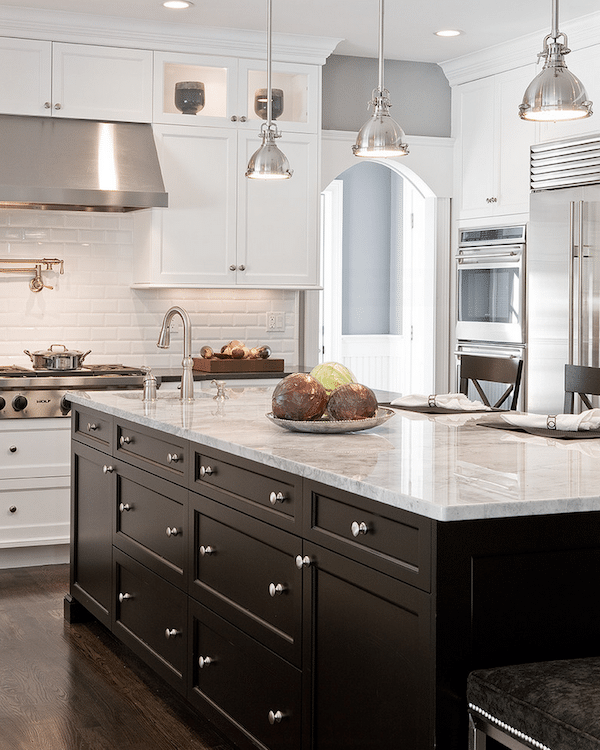 Wightman Construction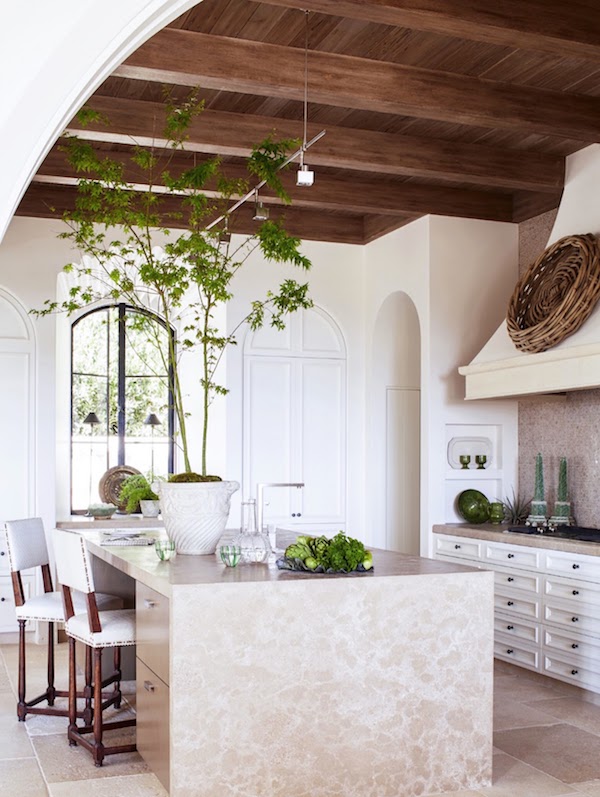 Richard Hallberg Interior Design

Michael Penney / House and Home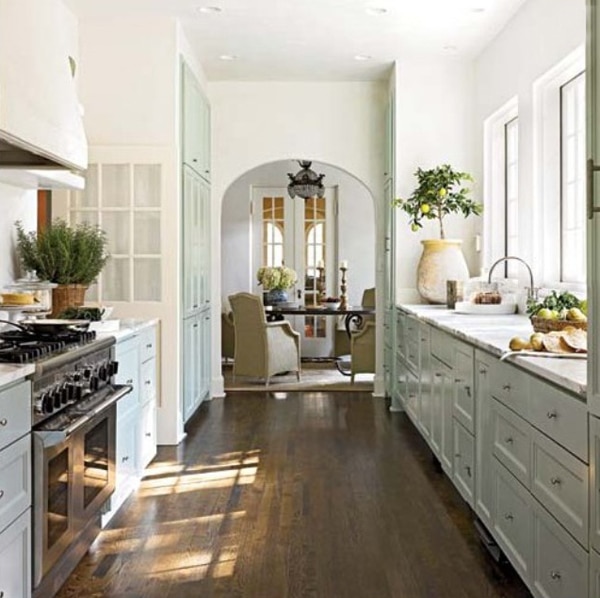 unknown source (anyone know it?)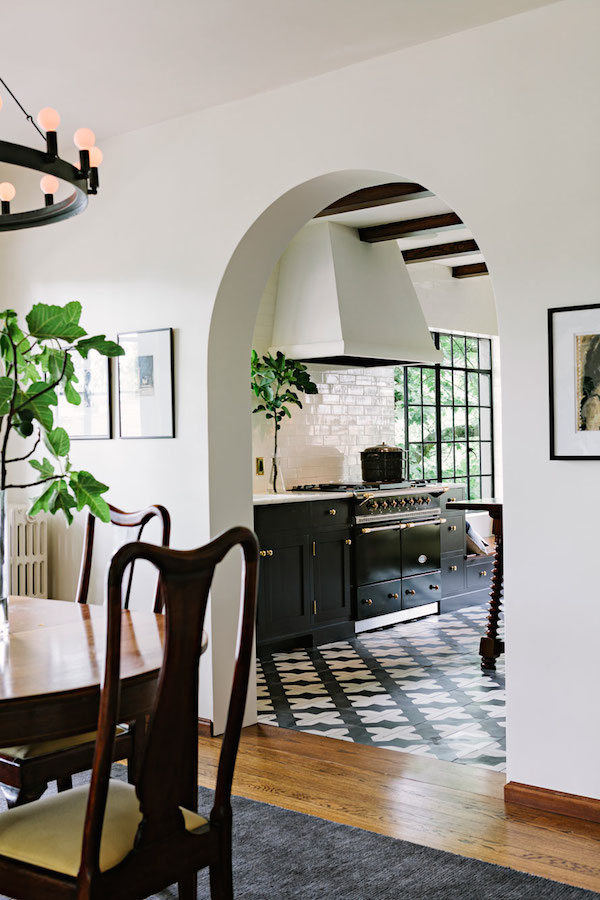 Jessica Helgerson Interior Design
Related Posts:
Kitchen Ideas: 8 Showstopping Elements
Changing A Square Door to an Arch: Before & Afters in My Home